Two projects, two different styles and two very different finishes are on my table today. I'm flitting about between the two here, while one dries I add something to the other one. It's a bit mad to be honest but while the ideas are in my head I have to do it otherwise it's gone.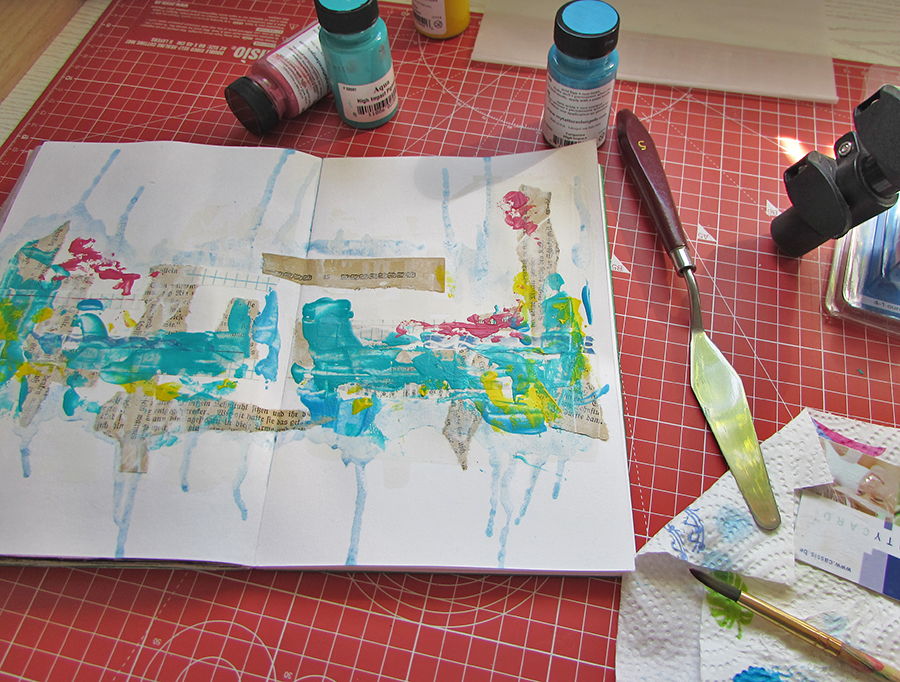 This top one is in the Traveling Art Journal for Canvas Corp Brands and I'm truly happy with how it's progressing. Some acrylic paints, some watercolour and a bit of collage is all I've done so far. I'm finding at the moment that my journal pages aren't as dark as they used to be and I'm leaving alot more white space. Maybe it's a phase.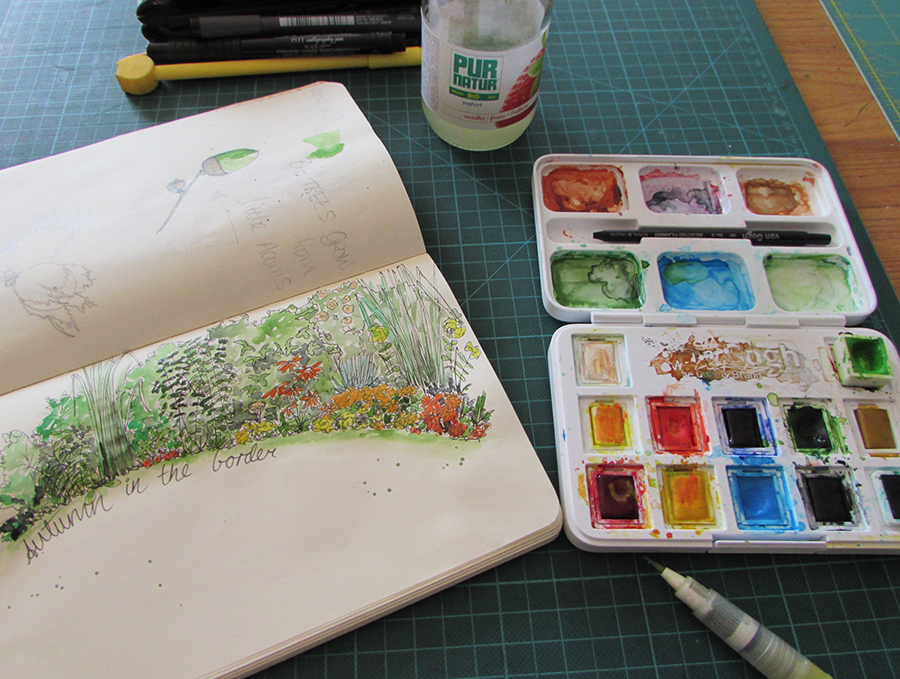 On the other table and in complete contrast I've got my sketchbook open to finish off a sketch I started yesterday in the garden. If you were to look at the sketch and the garden side by side you'd see I've enhanced the flowers big style. The border isn't looking quite as blooming as that! After a cold and wet couple of weeks it's gone into Autumn mode with several of my plants going totally to seed.
It's my sketchbook and I can do what I want in it, right?
We're getting ready to go off to Ireland at the end of this week but I'll be back with a quick post on Friday.
Happy Wednesday
Jaine xx