Let me introduce myself. I'm Jaine, wife, mother, grandmother and mess maker from Basement Studio in Luxembourg. I'm a freelance graphic designer with a passion for watercolours and nature. I make greetings cards and hand bound books which I sell through ETSY.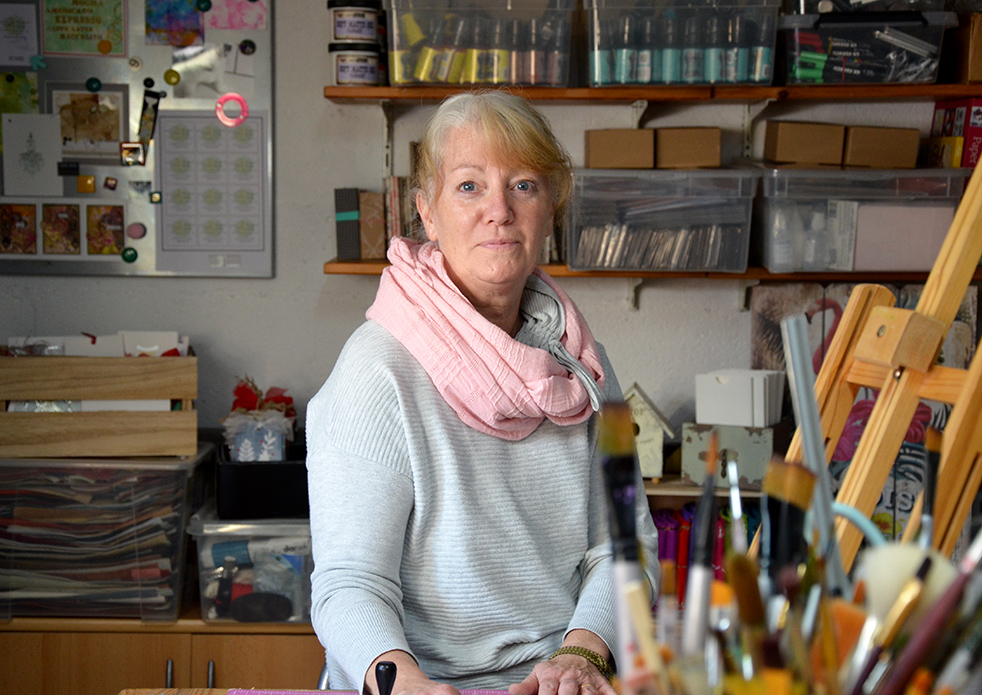 I've been creating in one form or another since I was a child, first learning to knit and sew from my grandparents, drawing, painting and making scrapbooks to satisfy an eclectic longing to collect pretty papers.
Self tought in Adobe Photoshop and Illustrator, I now love to combine a passion for sketching with graphic design to create cards and gifts. I've designed stamps and stencils for crafting and have my own line of Town House stamps. I like to make notebooks and hand bound sketchbooks too which I sell through Etsy.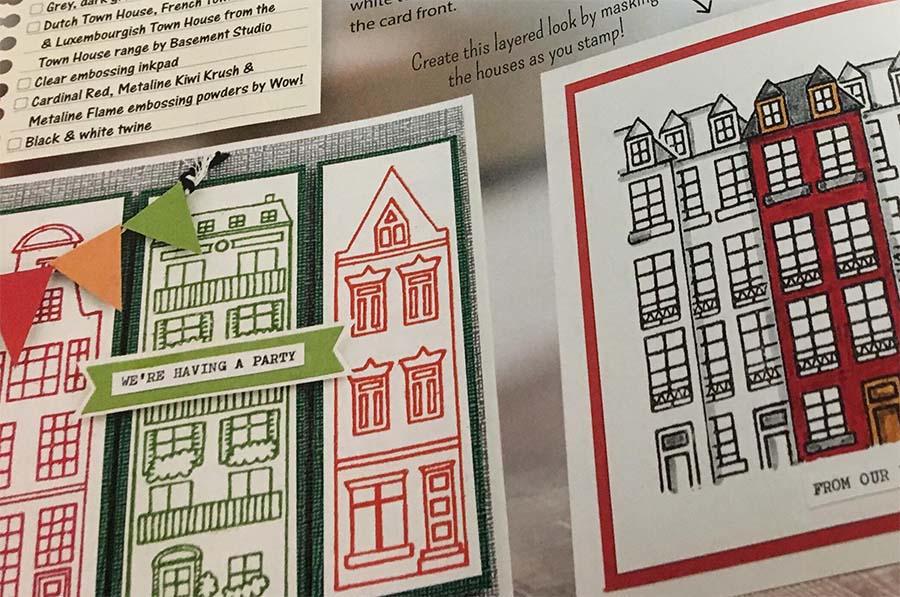 I'm very proud to have been published in the UK based publications, Beads and Beyond magazine, Sewing World, Scrap 365, Making Cards and Papercraft and more recently Craft Stamper magazine where I also held the position of assistant editor.
In my Etsy shop you can find craft materials, hand bound notebooks, notecards and photograph albums. Simply click on this link to visit.
I can be contacted at jaine@basementstudio.lu if you want to know more.
Jaine