You may have noticed that I've been pretty quiet here over the past few months as I've been spending more time with my family and less on my little business. I've decided to slim things down a bit and simplify Basement Studio. This slimmed down version of Basement Studio will allow me to dedicate my time to the family while spending a couple of days a week in the studio creating without pressure. I love doing what I do so I won't be going anywhere in a hurry.
This means I am having a big clearance sale of many craft items, some from past workshops but most of it is craft materials which I have left on the shelves.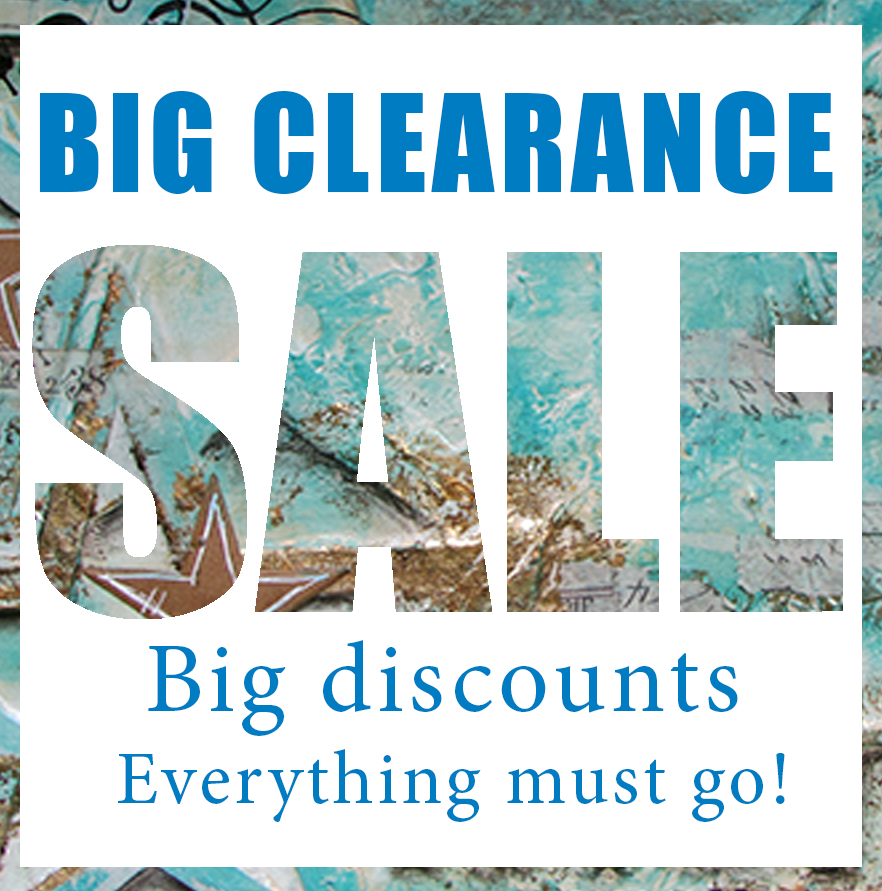 SALE LASTS UNTIL NOVEMBER 30TH
To make things easier I've bundled lots of items together in art boxes and packages. These offer amazing value with at least half price savings on many craft products.
I've also decided to include a few mystery boxes. For only 20€ these boxes will give you amazing value for money as well as a fantastic surprise on the doorstep. You can't choose a box or its contents but if you're willing to take the chance I guarantee you'll be getting at least 50% off most items. In fact by the time I've finished putting things in the box its value will be even more!
Everything has to go so don't miss out on a fantastic bargain!
The clearance will last until December so not long really.
Jaine xx