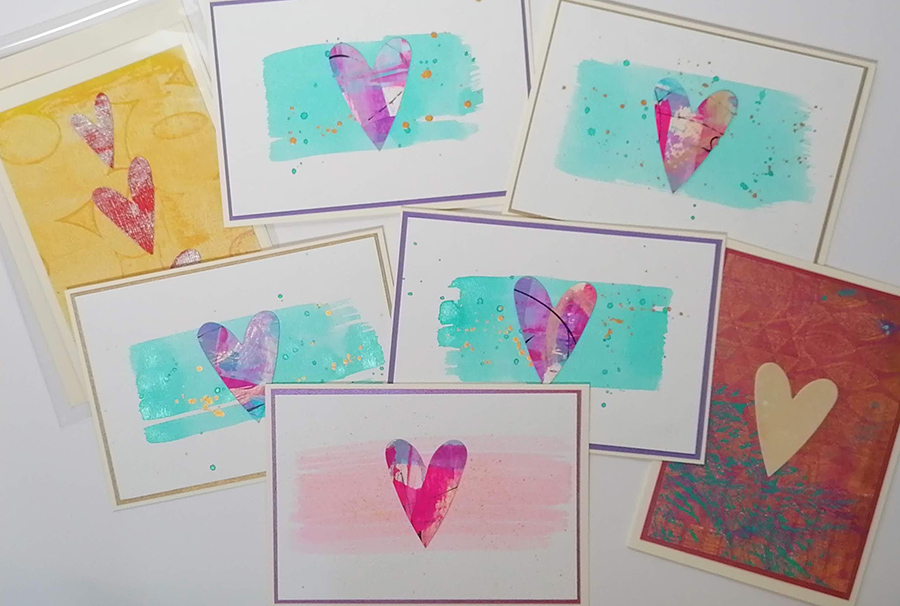 It's nearly that time of year when we get all mushy and soft, cook a romantic dinner, maybe light a candle and pack the kiddies off to bed a bit earlier. With that in mind I've whipped up a few arty cards with a Valentine theme.
I took some pre-painted backgrounds and cut them into hearts. I think they look so pretty like that.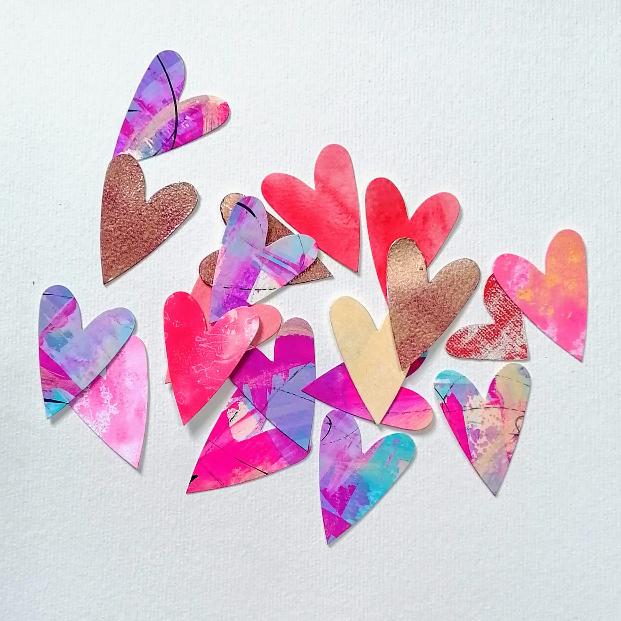 I layered most of them over a watercolour wash and flicked some gold paint here and there. The gel printed background was already quite busy so I left the heart simply gold so it would stand out.
These and others have been added to my shop here, just follow this link.
Have a good weekend
Jaine xx