After the dark, wet days of winter we need a little pick me up and the sight of some new shoots and the first small flowers appearing in the garden is most welcome indeed.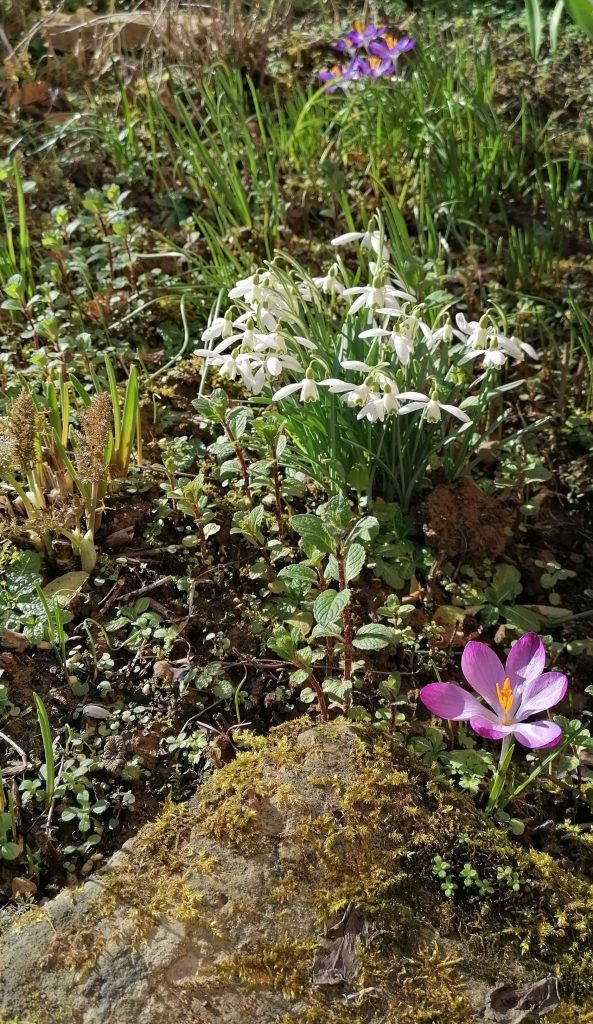 With Spring on its way attention turns to all things brighter, greener and altogether more uplifting. The weather might be stormy but I've been tucked up in the studio creating my own sunshine.
As part of the big KUKI art and craft fair happening later in the Spring, I'm making watercolour sketchbooks. For a while now I've been desparate to try out a concertina fold making a couple to test. I love this style. It's so different from using a regular sketchbook and really encourages a consistant theme to run throughout. I think the smaller size would be ideal as a travel sketchbook or field sketchbook.
I've made both a large and small one to try them out and so far I'm pleased with the results. The smaller one has been covered with some vintage wallpaper which I've had for ages and is perfect with its wipeable surface. The inside pages are made from watercolour paper and stand up very well to my mixed media materials. I've tried acrylic inks, watercolour paint and collage inside with no bleeding through or hardly any page buckling. I might see if I can get some more of these wallpaper samples to cover a few more, they're so retro and funky and the wipe clean surface makes them ideal as covers.
I'm definitely going to make a few more with the wallpaper I have left.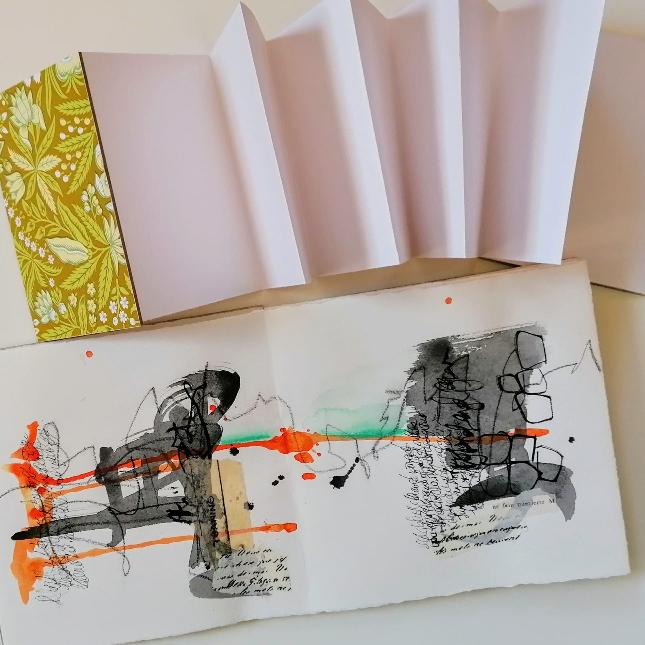 I'm trying to develop my abstract painting style during 2022 with the idea that before the end of this year I'll have created something on an actual canvas instead of a sketchbook. It's a daunting thought and there are still lots of things I'm learning hence the sketchbooks. So far I'm loving watercolour, acrylic ink and collage and I seem to prefer to leave white space rather than fill an entire page. Most of my lines are horizontal so whether that means I'm trying to absent mindedly paint landscapes I don't know. I also love to use script on the pages either directly with a dip pen or from collage paper. I'll keep developing this style and I'll return to this theme here in the future.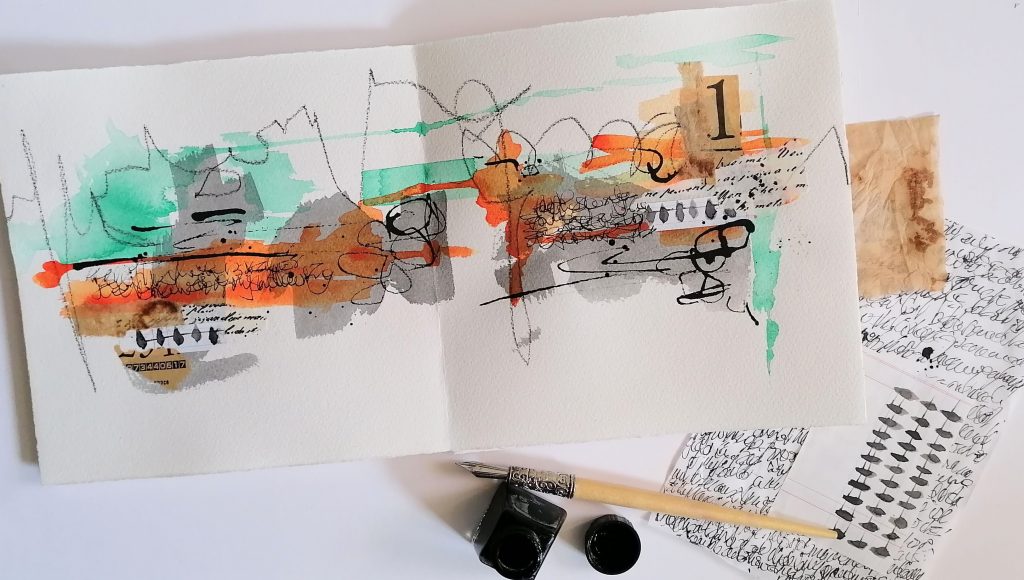 In the shop there are a few Spring-like cards too to brighten anyone's day. Just follow this link to find them. I'll be adding the sketchbooks too as soon as I have them all finished.
I'll see you here next week.
Jaine xx