Wow such a lot has happened since I last updated the blog. If you wondered whether I'd left the country or perhaps decided to take a rest, you'd be wrong. These past few months (almost half the year in fact) I've been busy teaching myself surface design and pattern design. It's been a long old process and at times I've wondered if I'd ever get it at all. With a computer full of images, drawings and paintings waiting to be digitized and ideas coming out of my ears, I made a few steps towards fulfilling an ambition to see my designs on actual products. With my background in papercrafts naturally I'm gravitating towards prints, cards, journal covers and wrapping papers but of course there's nothing stopping me from seeing my prints on fabrics, wallpaper or mugs. Just about anything is possible so I've learned.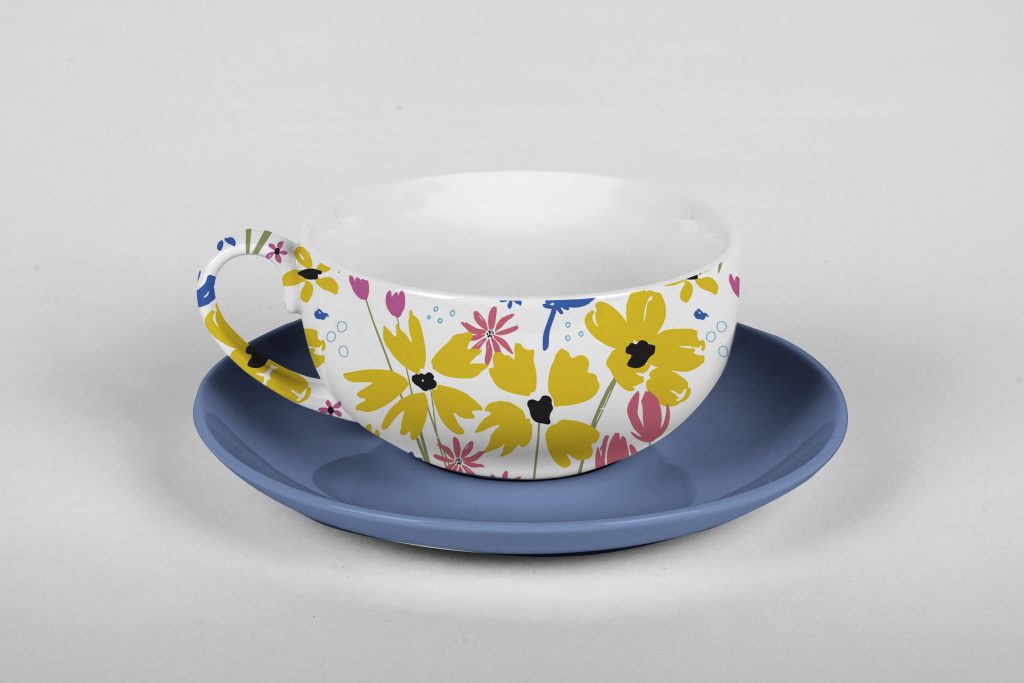 After taking many workshops and courses over the past few months to learn properly how to create patterns in Illustrator, I enrolled into Summer School with Make It In Design. It turned out this was just the push I needed to put all my theory into practice. We were given real briefs from trend experts and encouraged to source our own inspiration, come up with images and designs then try them out on mock up's.
My first few patterns were a bit dodgy until I found my feet but once I started to think like a pattern designer it became much easier. I'm beyond thrilled with myself. I joined their intermediate track as I didn't think I had the skills to go advanced but I've definitely surprised myself with what I've achieved. I think Summer School has really given me the push I needed to take all of the theory I've learned over the past few months and put it into practice. I'm not sure if it's all totally cohesive to be a collection but I like it.
Most of these designs started out as hand drawn sketches, painted, or in the case of the doily's gel printed and I love it. It's been an amazing experience and I've learned a lot for sure.
Here's a little look at what I have so far.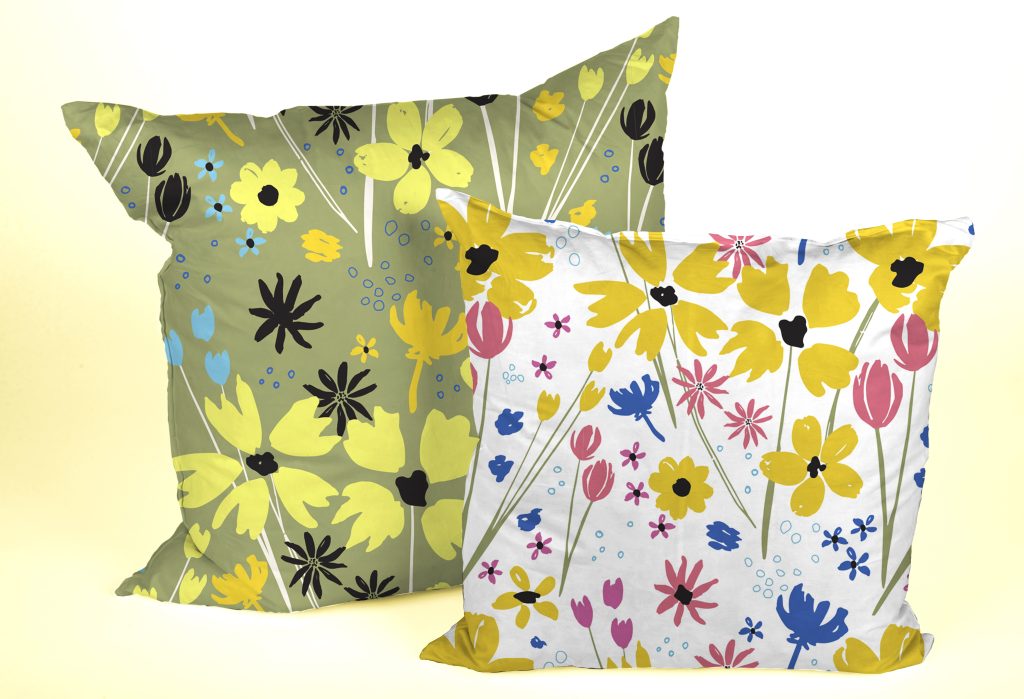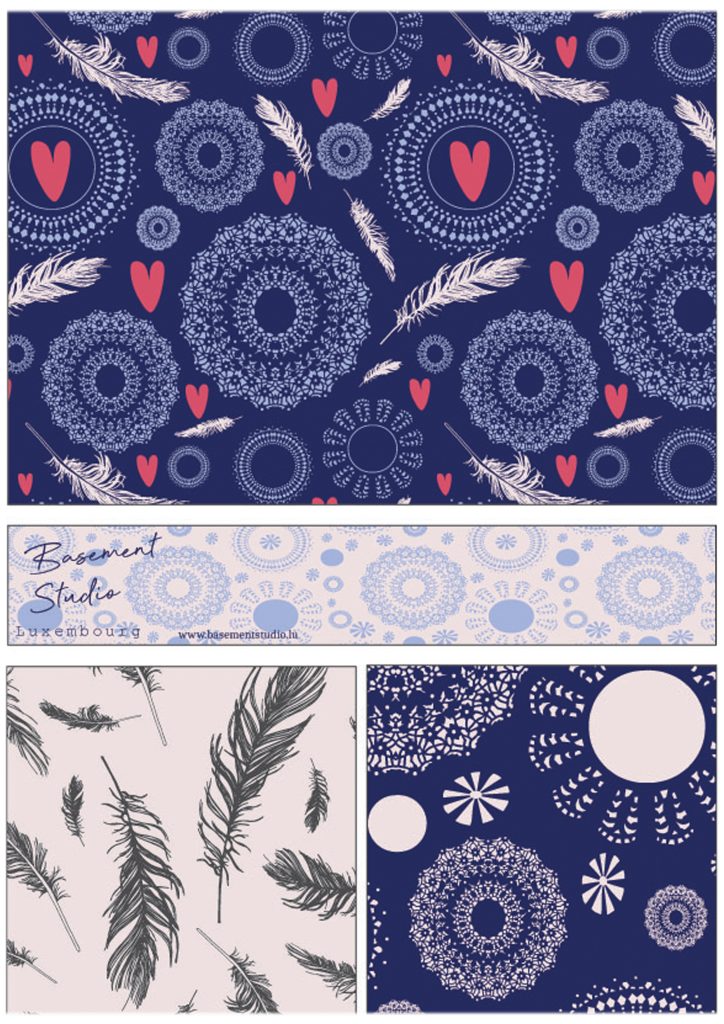 Onwards and upwards I think.
Jaine