It's easy to fall into a habit of doing or not doing something, especially the not doing something! At the beginning of the year I realised I'd lost the habit of sketching or painting which I used to thoroughly enjoy. As well as practicing more abstract work I wanted to practice more drawing and sketching skills. I don't think I'd actually drawn anything for a long long time especially if it wasn't for an end goal like designing a stamp or stencil or a design for a christmas card. I gathered a few books together from my studio, none of them new. They'd either been started and abandoned or bought and not started at all.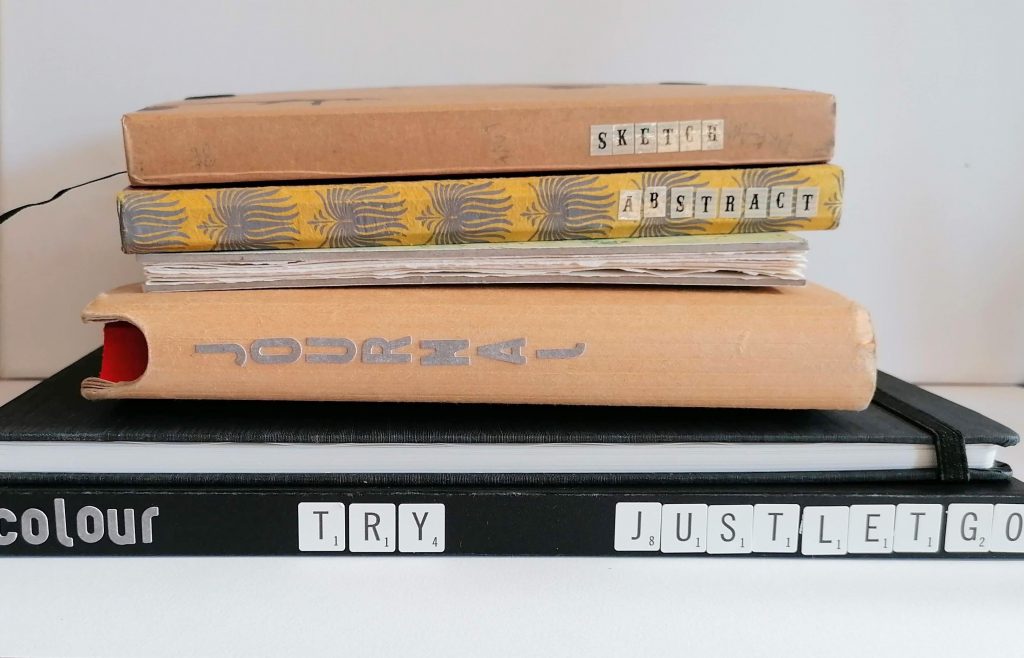 Each one has a different use which is why I have six on the go. Firstly from the bottom up I have my inspiration journal. I've had this for a while now and I've even blogged about it more than once. I use this more like a collage book sticking in magazine images of things I like, patterns, colours or ideas I might be able to use in other work. I really do find it a very useful tool. It helps to choose colour combinations, ideas for a sketch or painting, layouts or even to simply remind me of what I have in my studio. It's such a simple concept of cutting and sticking then adding in some paint or ink.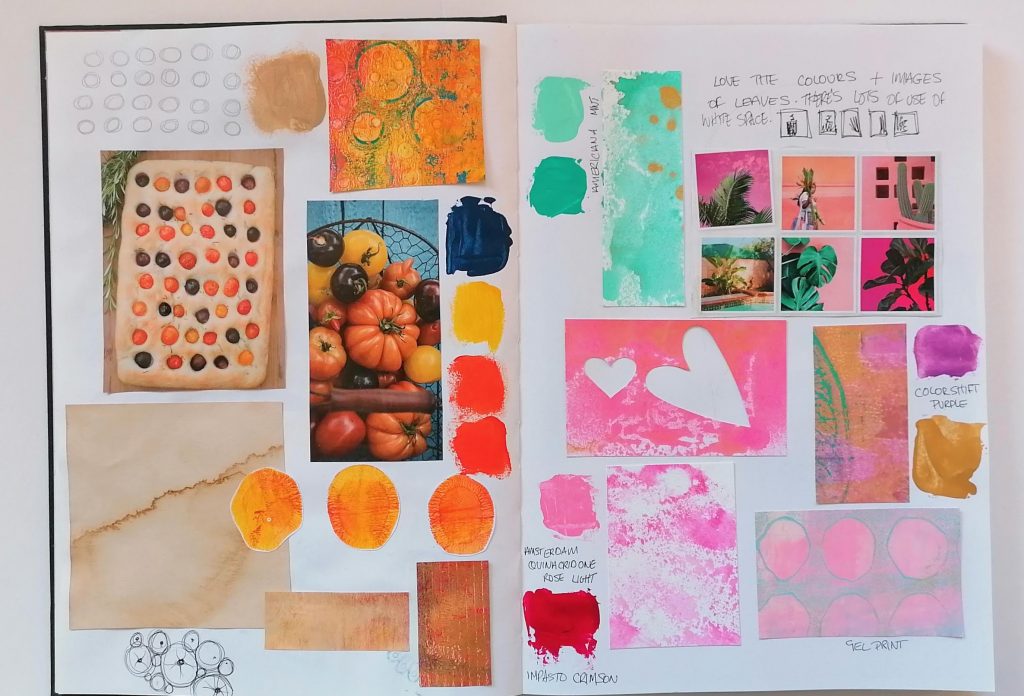 Next up is my watercolour sketchbook. I call it a sketchbook when in fact I like to keep it neat and clean and draw realistic images which I colour with watercolour and pencils. This type of thing does take time which I don't always have so this is why I only do this occasionally. It gets me into a habit of looking closely so I notice things I didn't actually see before.
My mixed media journal is next, I've had this for a few years now and dip in and out of it. It has everything from drawings and collage to gel prints I really like and mixed media pages. It's a bit of an anything goes type of book in which I just enjoy the process of trying things out. As I'm passed the middle and I've glued alot of papers in there, the pages are getting a bit bent but I don't mind that at all. It's a Ranger mixed media journal so the pages are good and strong.
Then I have my new accordion watercolour sketchbook which I've shown you here before. This large one I'm using to test it out as I'll be selling these at KUKI but I've made myself two smaller ones which I'll use to take with me if we go away anywhere.
I'm also using a really nice A5 sketchbook as an abstract testing book. Inside its pages I'm mainly trying out composition and testing out ideas. It might be using watercolour, acrylic or collage, whatever I fancy at the time. The pages are not particularly good quality as it's a sketchbook but this hasn't put me off using all sorts of materials including ink which I was surprised and pleased to find didn't bleed through as much as I thought it might. This is a new book for me this year and I'm finding it very useful so far as I decide what I like and don't like.
Finally on the top of my stack is my actual sketchbook. This is a much more loose style, including quick sketches of things with less details. This is the one I'll most likely use if I need a quick arty fix. I plan to take this one out and about once the good weather is here possibly into the forest when I go out for a walk with Cooper.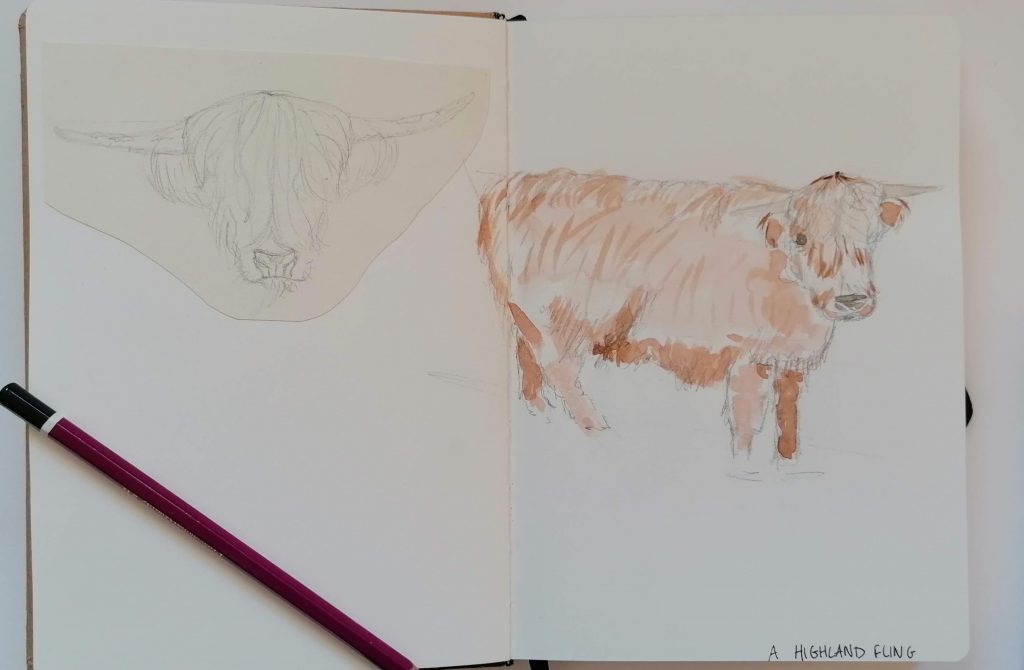 So that's a look at my collection of sketchbooks and why I'm using more than one.
I'll be back next week but in the meantime have a good weekend and stay safe.
Jaine xx