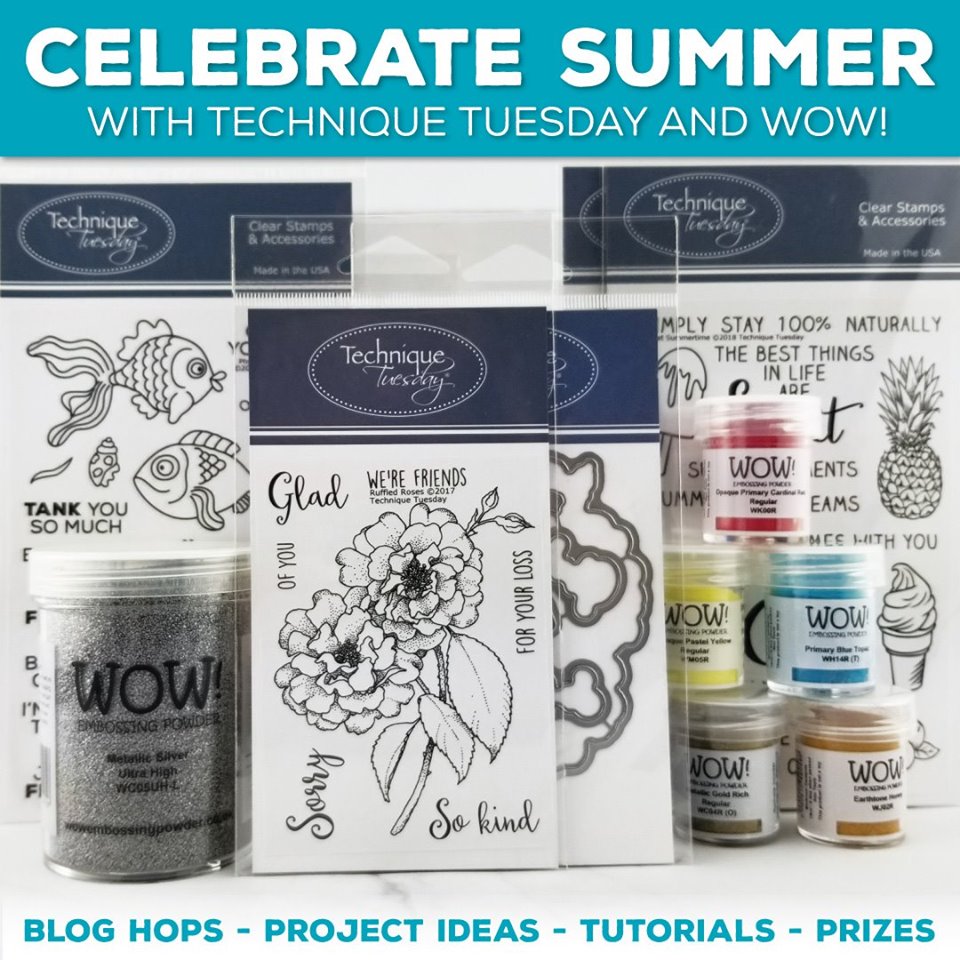 Welcome to a two day hop with a fabulous colaboration between WOW! Embossing and Technique Tuesday. It will run over 2 days and be split between the teams with the winners being announced the week of the 1st of July on both the WOW! Embossing Powder and Technique Tuesday Blog.
If you've just arrived here this is day two of the Hop where you'll find inspiration a plenty!

PRIZES – No Blog hop is complete without a prize! WOW! Embossing Powders has 6 powders of your choosing along with a WOW! carry case to store your powders safely in. Technique Tuesday is giving away 2 x $20 gift certificates to their store and the Winners will be chosen at random from the comments left on ALL THE POSTS on both days. We encourage you to leave comments on both days the more comments you leave the more chances you have to win these fabulous prizes. To join this GIVEAWAY you must leave a comment on each blog post to have a chance at getting your hands on the prize. This hop is open internationally.
I was very lucky to be sent this beautiful stamp set by Technique Tuesday called 'Inspired Dragonfly' which I love. I can see it becoming a firm go to in my craft box. I also recieved a coordinating die too which you can see on my card below.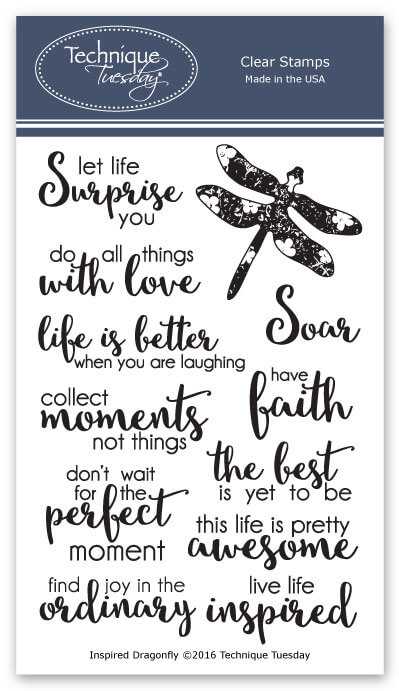 And this is what I created with my package.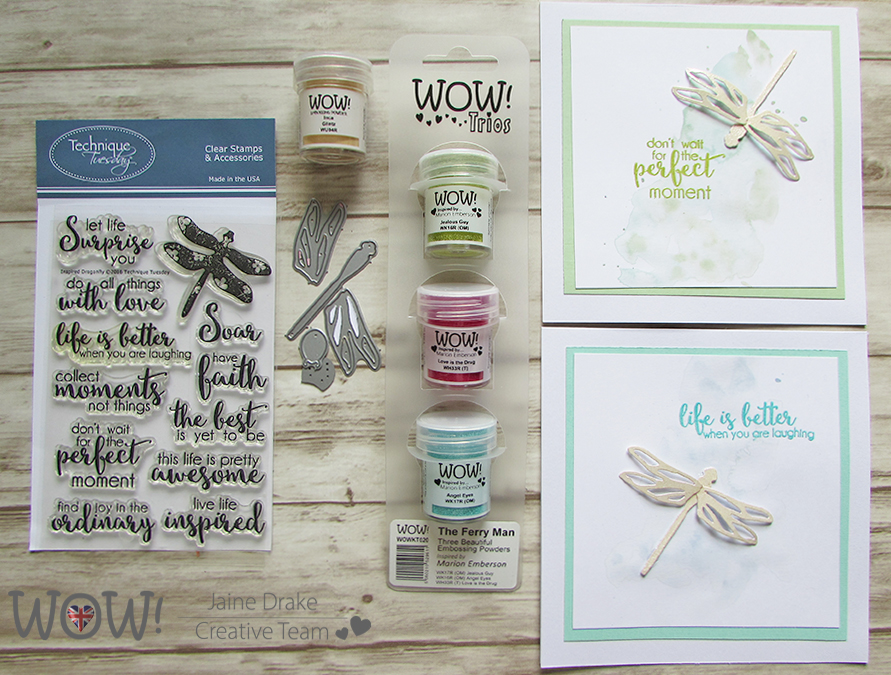 Watercolour & Embossing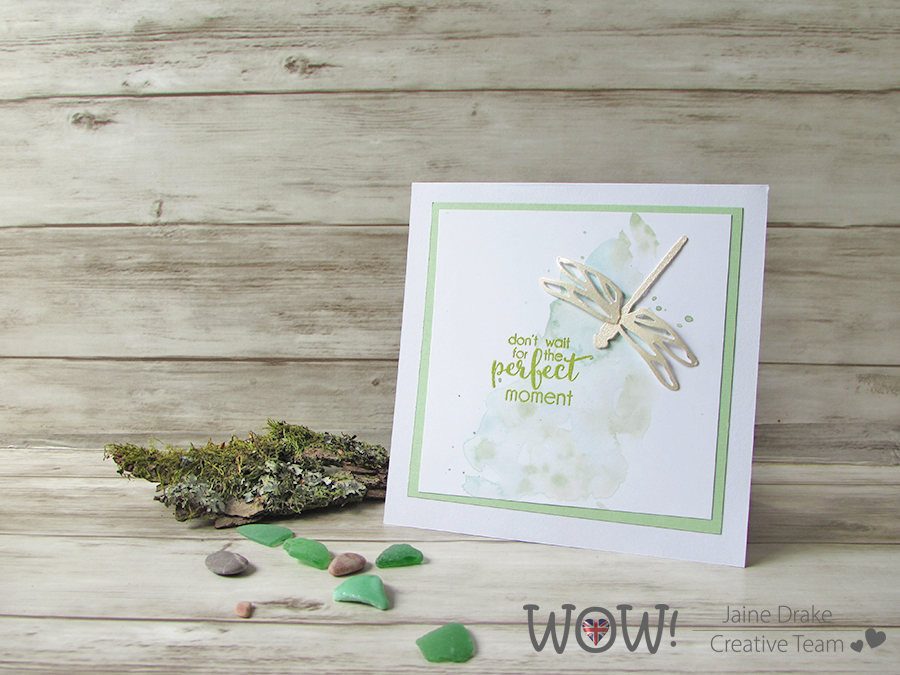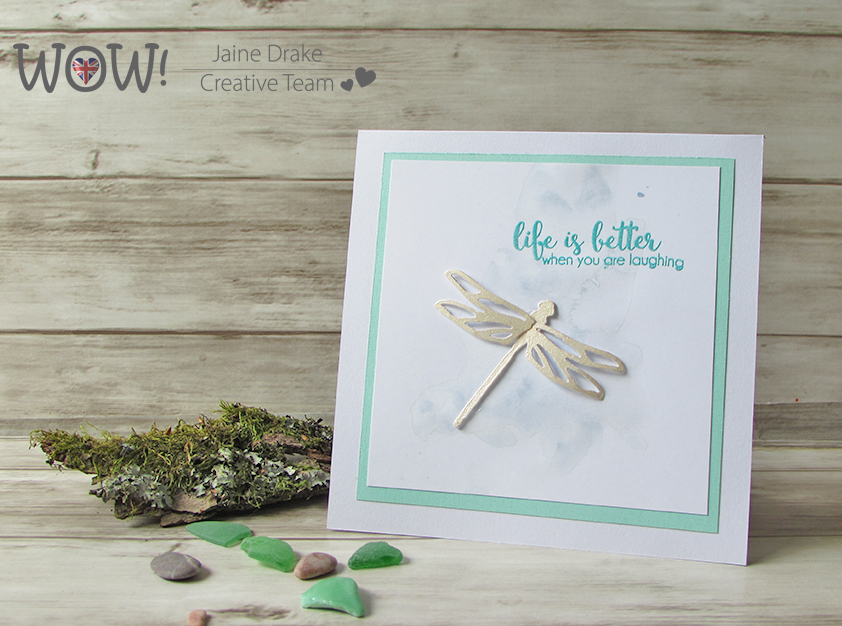 Here's a little closeup detail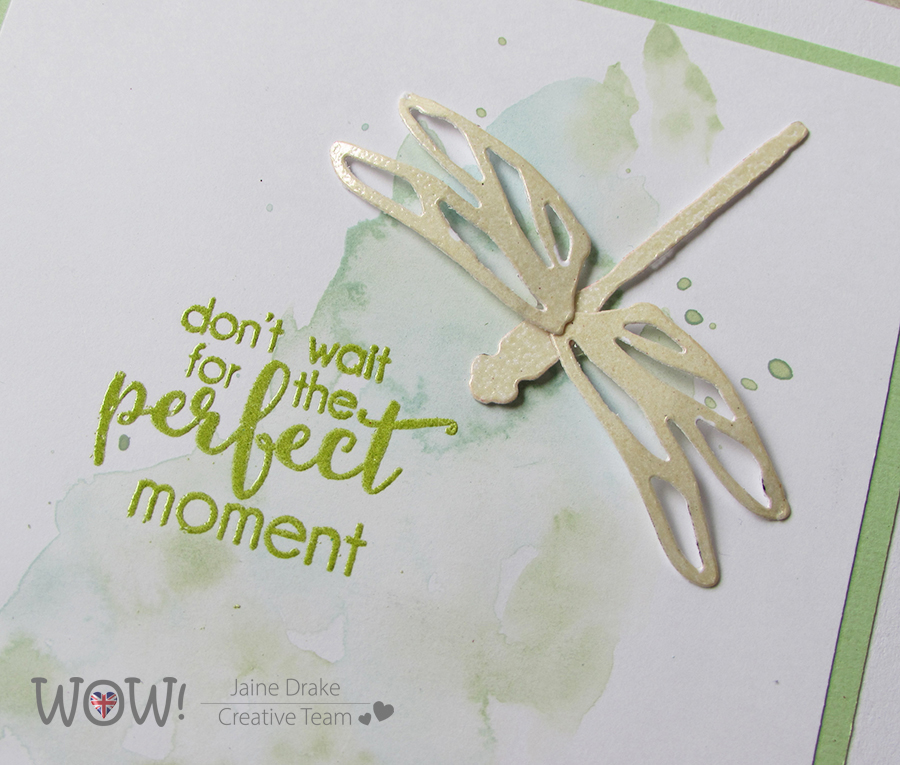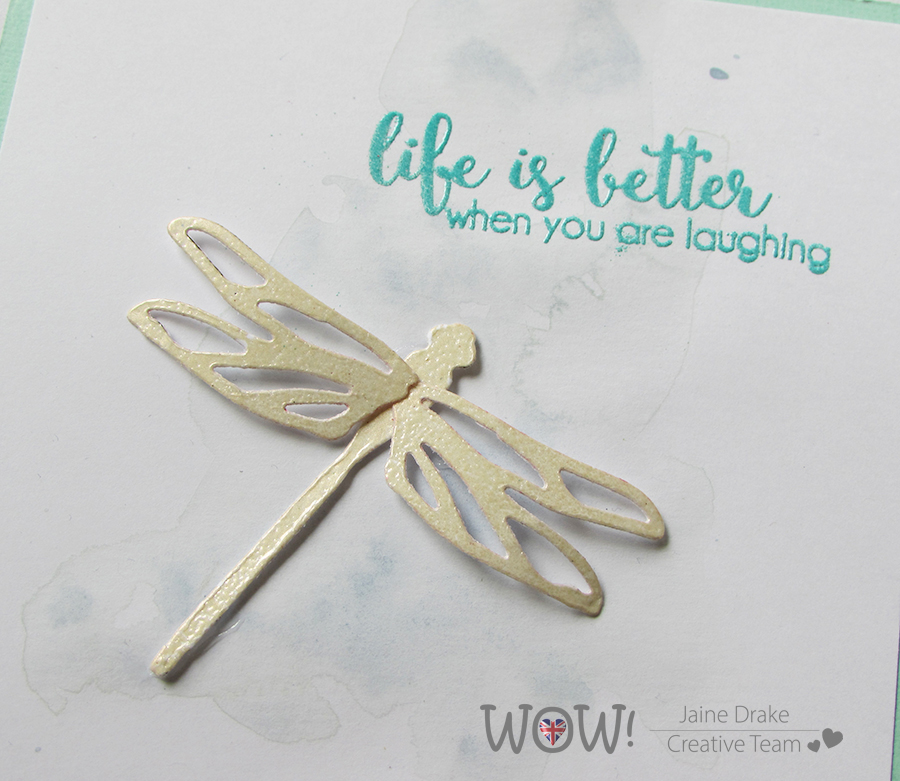 I used Jealous Guy and Angel Eyes from The Ferry Man Trio powders along with Inca Glintz on the die cut dragonflies.

As it's day TWO here is the line up for today…

Jaine Drake YOU ARE HERE AND YOUR NEXT STOP IS…
HERE…Natasha Kara

Thank you for taking part and good luck.
Jaine x