Lavander stencils for Paper Pen and Plan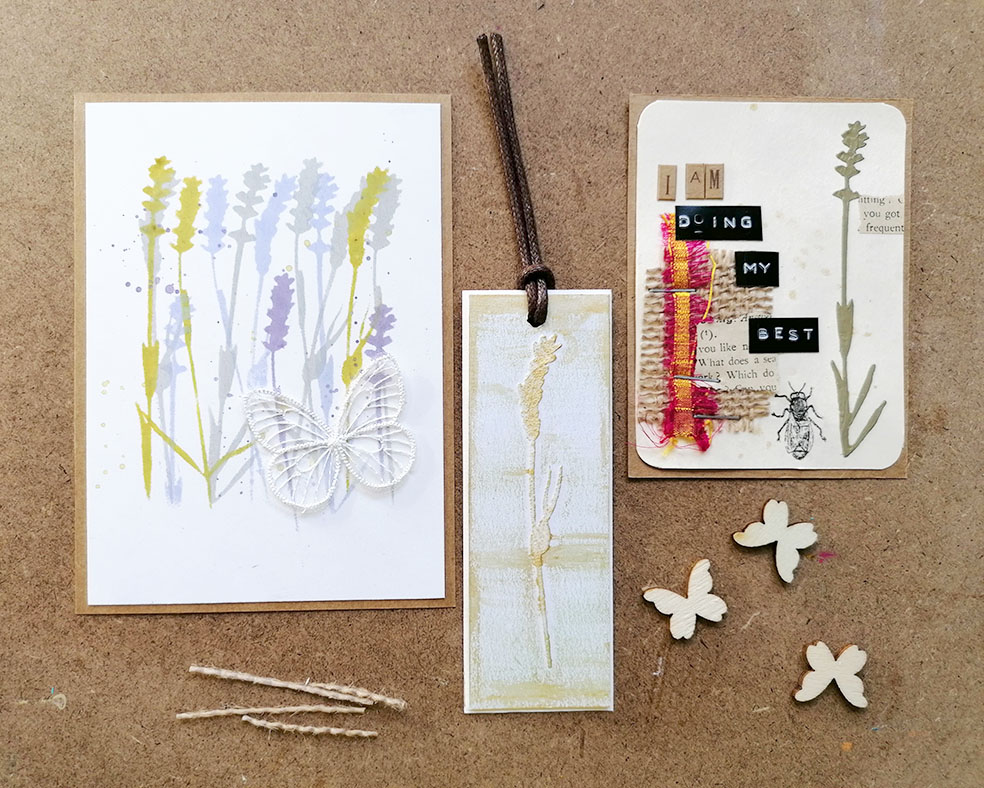 One of my favourite things to do in the studio is the designing and cutting of stencils, especially the mini stencils which Clare from Paper Pen and Plan asks me to cut to go in her monthly subscription boxes. These are 10 x 7cm so are quite small, but even so based on a brief from Clare I try to pack as much on there as possible. This month's stencil is a lavander trio and as a bonus I also included the mask part too.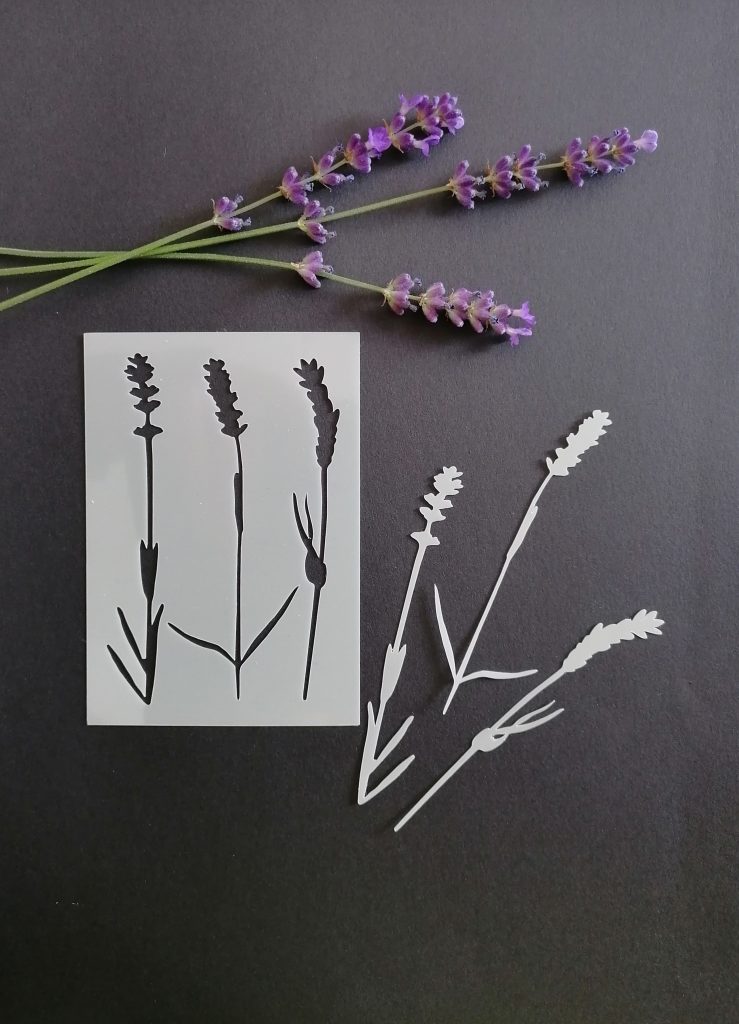 This afternoon I had a chance to play with this new stencil myself and I thought I'd share a few handy tips along the way. The first thing I like to do is extend the edges by adding some painters tape. I'll also mask off parts of the stencil I don't want to include with a bit of washi. The second way I like to use these small stencils is by using a finger dauber with ink. You can get a much better finish with one of these and, it makes the whole job so much easier and by pouncing rather than swirling it stops ink from spreading underneath.
This particular stencil is great for layering with several different colours to create more depth. I also used texture paste on a piece of card and dry brushed over some gold acrylic once it was dry. The texture paste picks up the paint beautifully.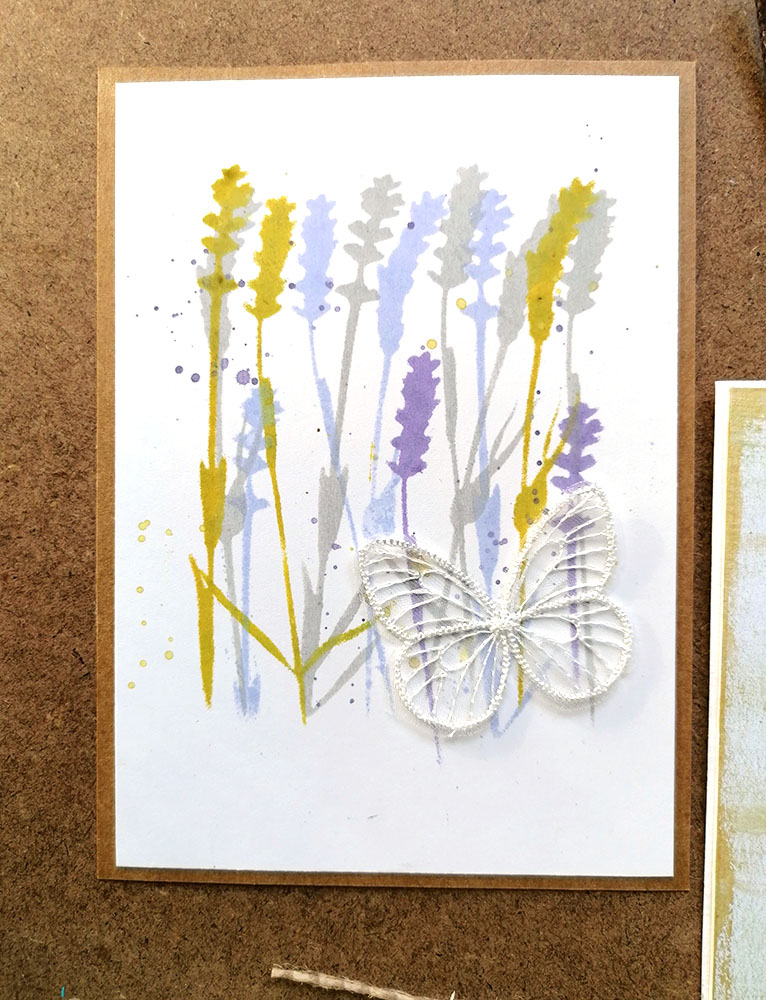 I don't think this card needs much more to be honest. A few inky splatters and a delicate butterfly are enough.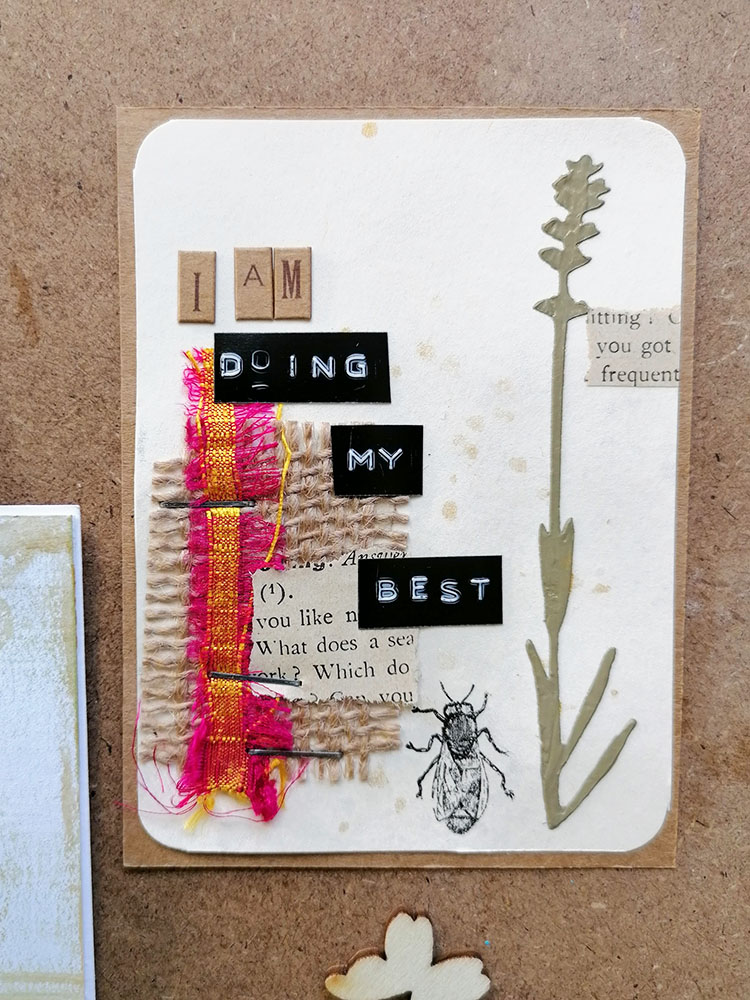 Impasto paint is very thick and works like texture paste using a knife. I decided to just add a small collage to the front with a splash of colour from some fabric.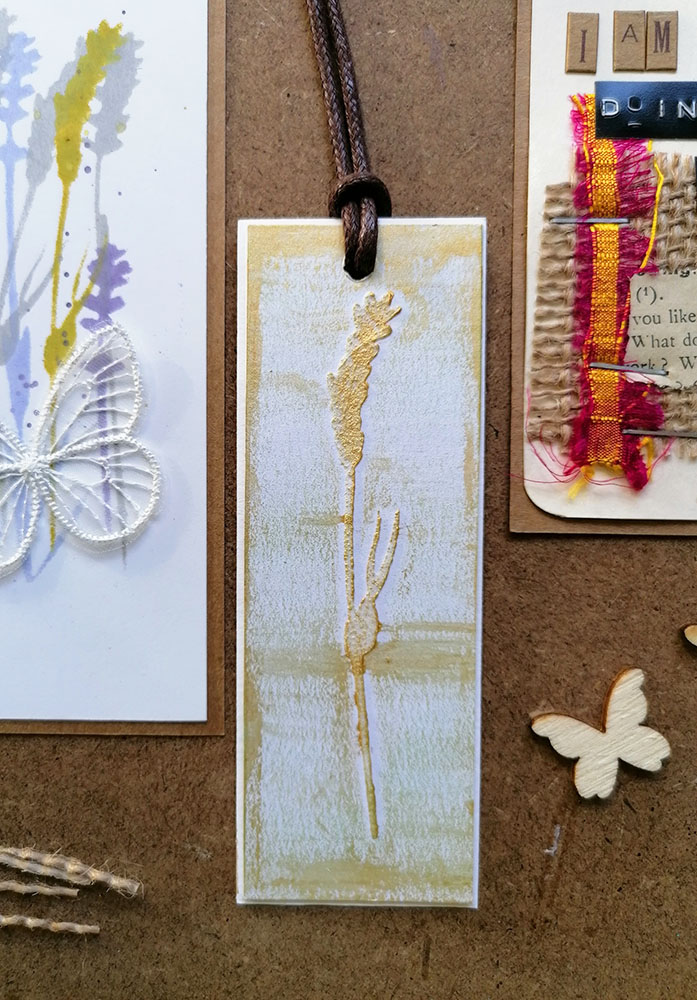 I love how the texture paste and gold worked out on the tag.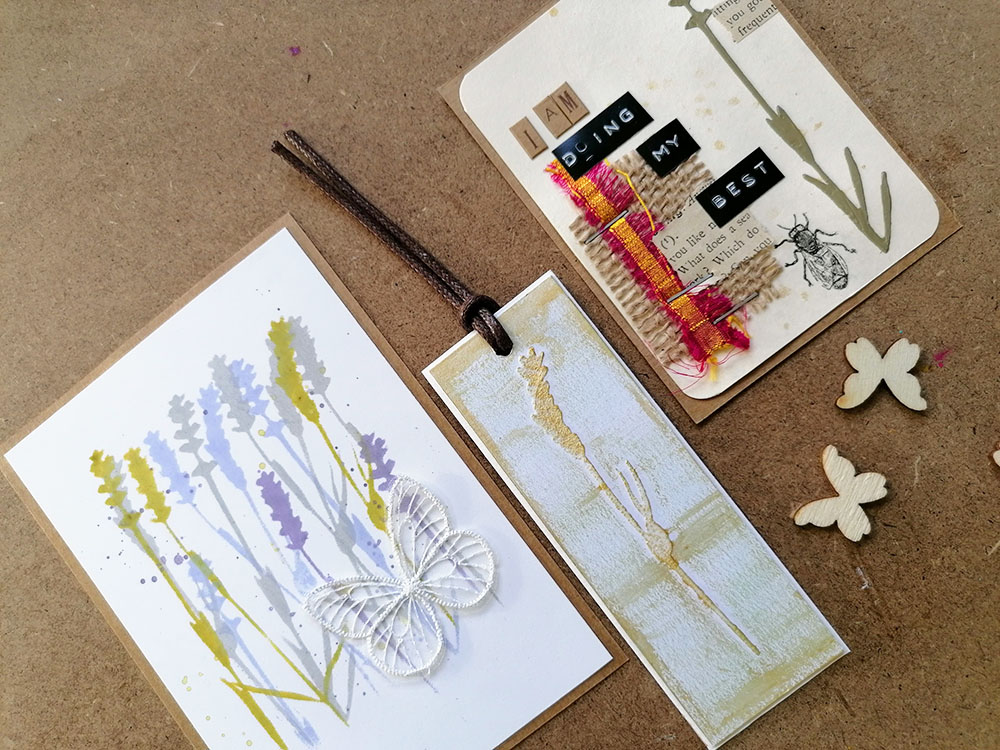 If you want to know more about the subscription boxes from Paper Pen and Plan go here to the Etsy shop. If you're interested in having stencils designed and made by me then you can contact me here jaine@basementstudio.lu and I'll give you a quote.
Next week I'll show you how I used the other part of this stencil, the masks. That's a whole other world of possibilities.
For now, have a lovely weekend
Jaine xx