LINEAL :Composed of or arranged in lines :Consisting of or being in a direct male or female line of ancestry :Descended in a direct line.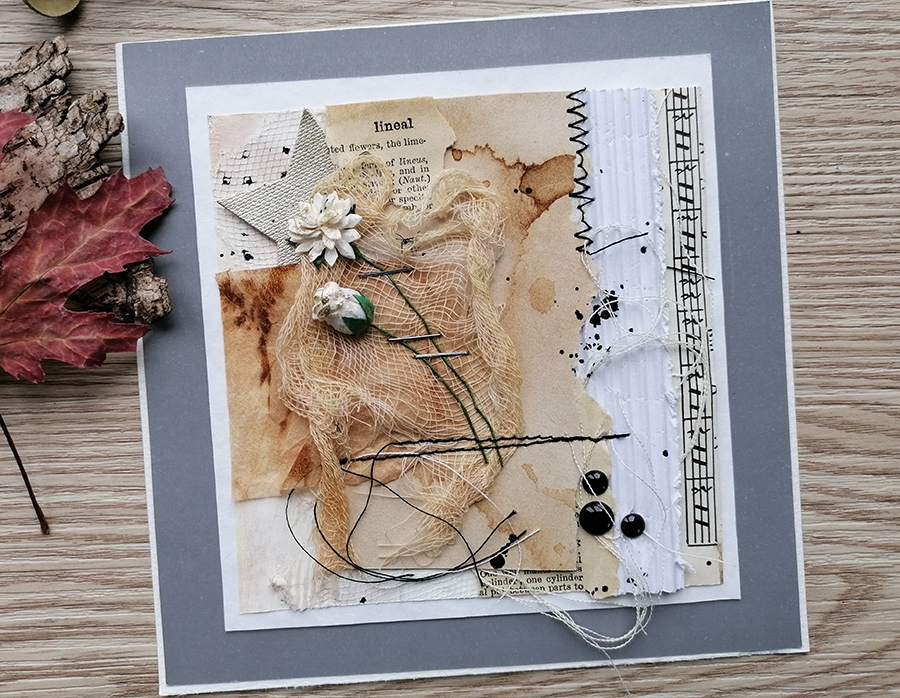 This little collage of papers, tea bag, flowers and another scrap of that tea dyed muslin I'd used before, was fairly easy and quick to put together. Dipping into my collage box, I chose the papers for their colour and arranged them pretty much vertically. I took this little photo to help me put them back in the same arrangement after I'd added glue and tape.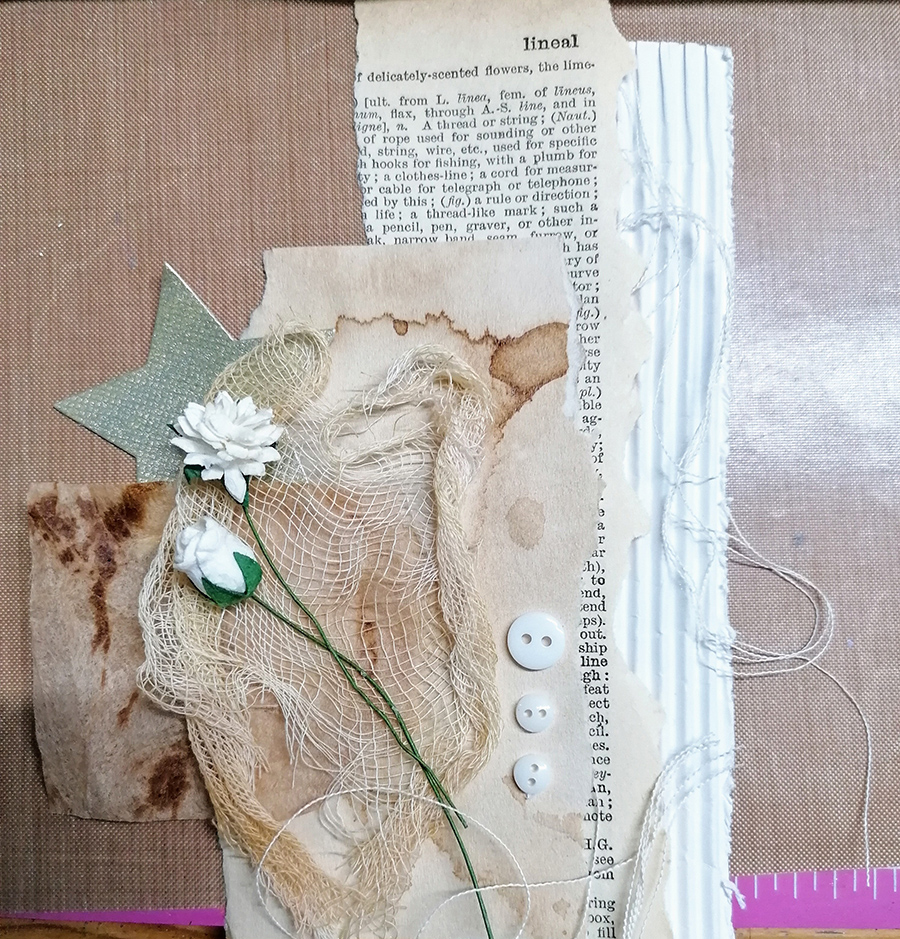 I added some stitching and staples to give some extra texture as well as holding things in place. I like to create my collage pieces separately like this then add them to the background in one piece.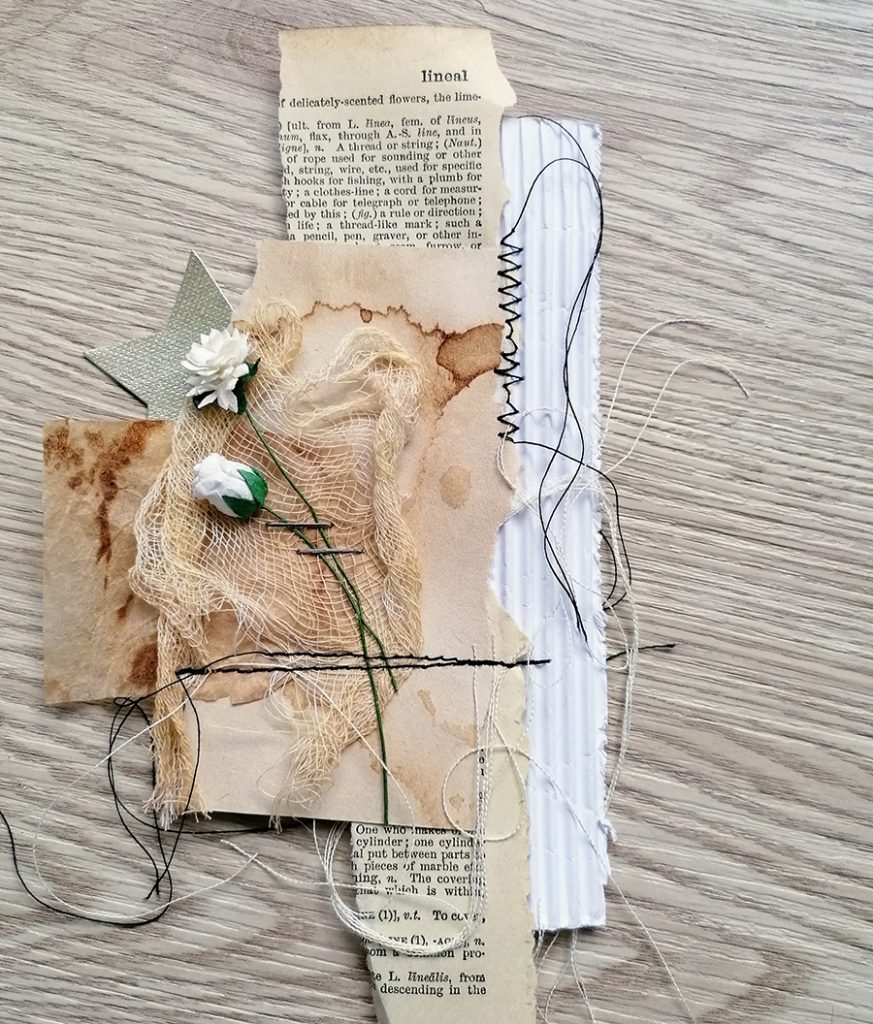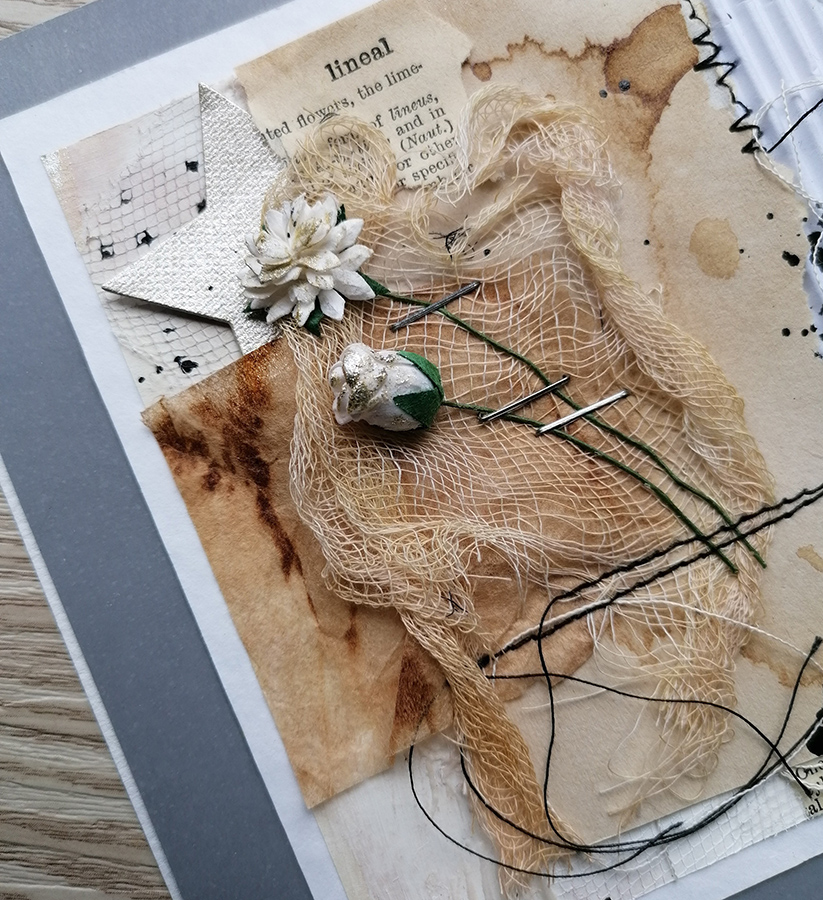 Once added to the textured background, to stop the whole piece looking too random and bitty I trimmed it down to square off the edges making it much neater. As I'd cut off the word lineal I decided to add it back onto the collage by tucking it under the muslin.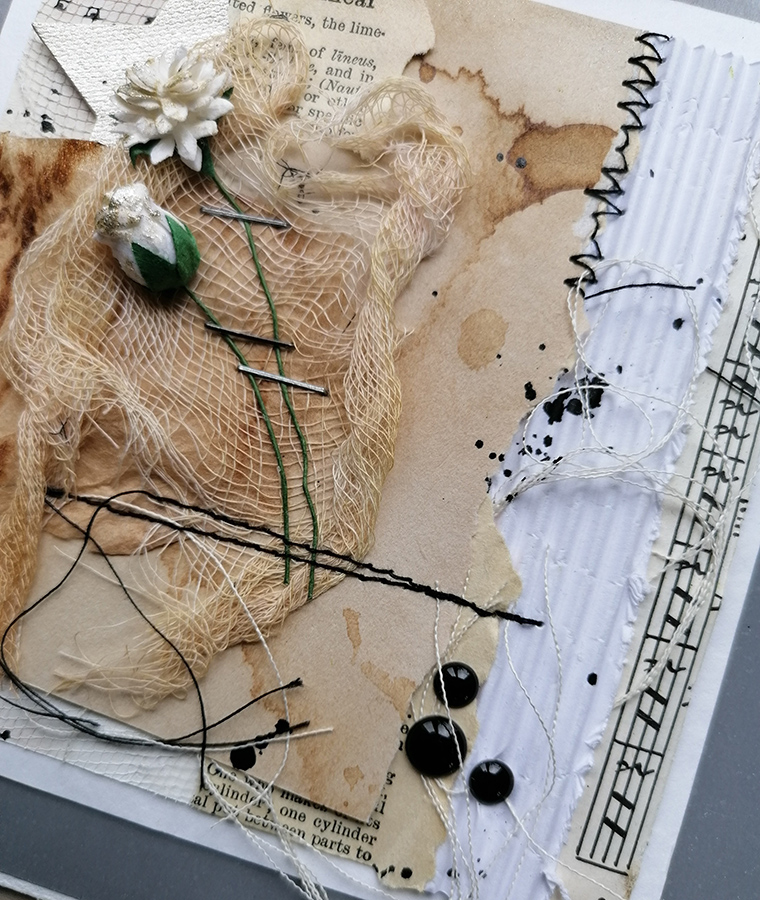 The collage is filled with lines, from the texture paste in the background to the stitching lines and staples. All horizontal or vertical to create a harmonious whole. I love the shabby chic look but it has to be structured and tidy for me to accept it. A bit of a contradiction I know but it's just the way I like to look at things.
The muslin and flowers come from this month's box from Paper Pen and plan on Etsy.
Have a good weekend
Jaine xx