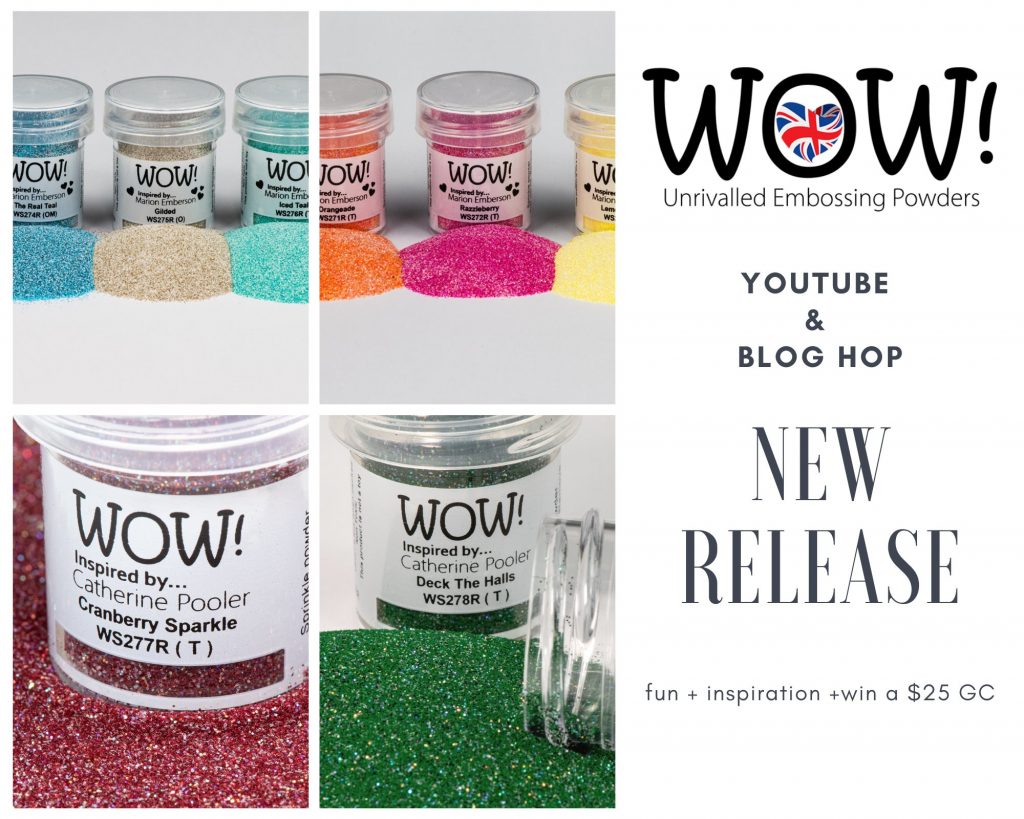 Hello and welcome to the WOW! Embossing Powder New Release giveaway Hop! We are so excited to show case to you our New Release collections. Bright, fun and seasonal, these powder collections have it all.
The new Catherine Pooler powder Cranberry Sparkle is a perfect go-to colour for Christmas crafting, but I thought I'd show how it could be used for any kind of project. Here I used it through one of my favourite stencils to create this stunning background and teamed it with Galaxy Glow, which is gorgeous as it is but really comes alive in the dark!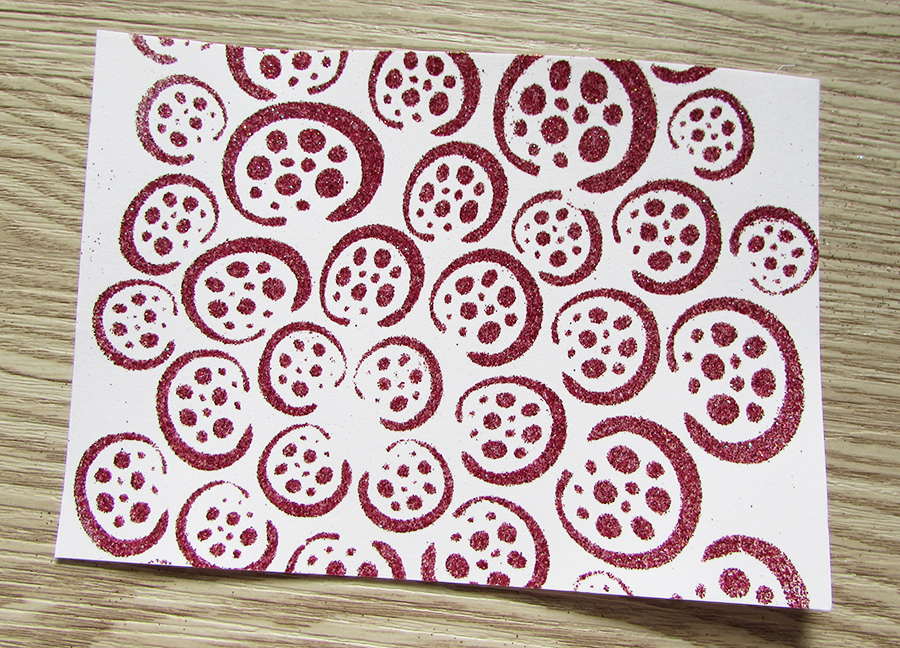 Cranberry Sparkle has so many different colours running through it.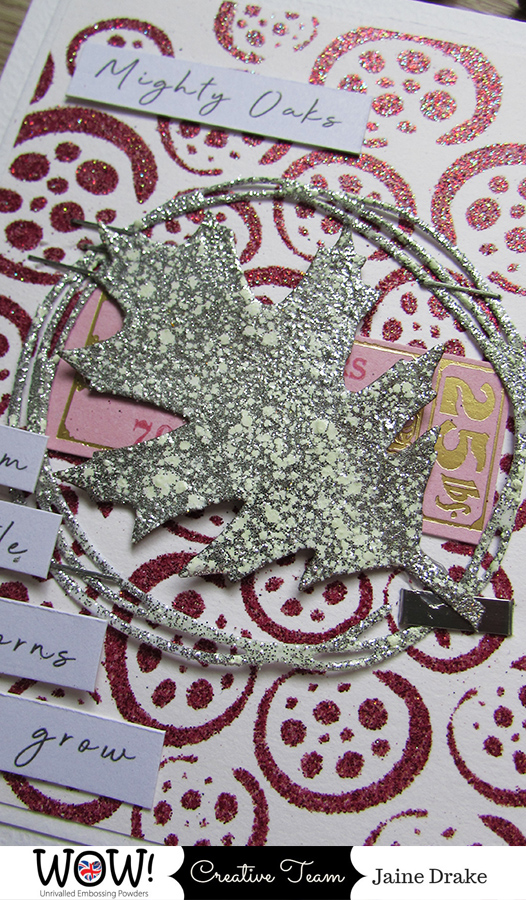 Just look at how stunning this powder is in the dark!!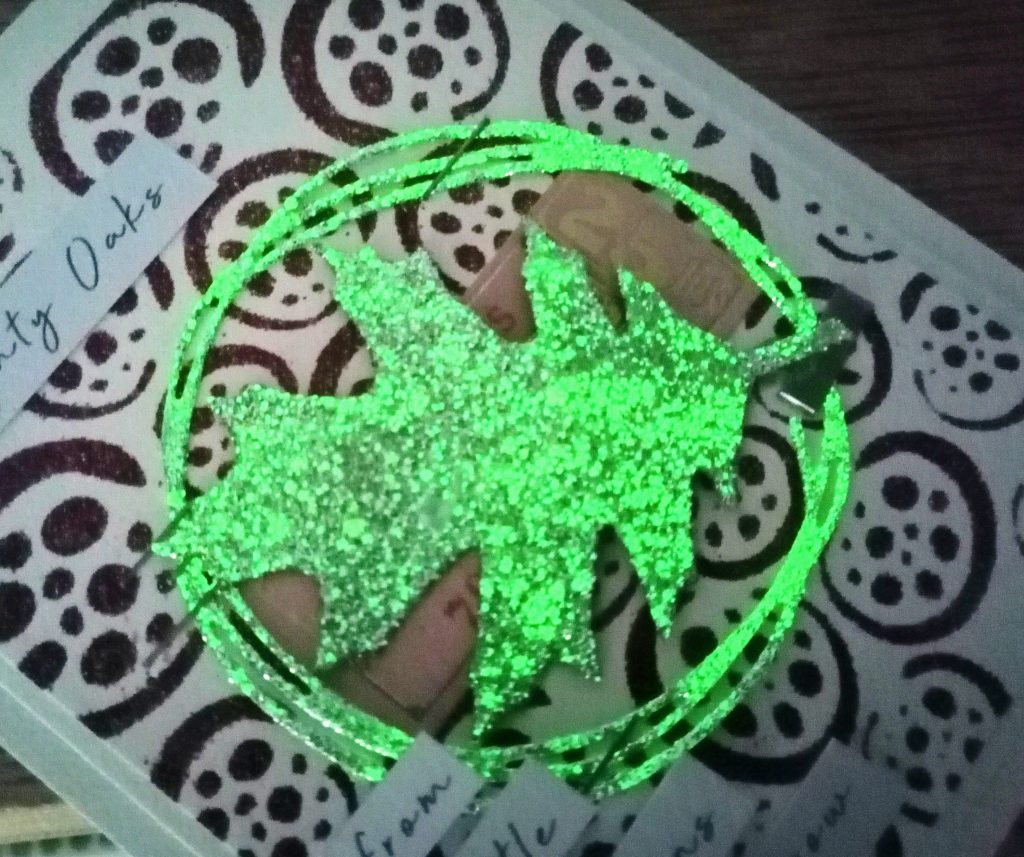 Using the same technique I couldn't resist making a new monthly dashboard for my planner inspired by the colours I see around me at the moment.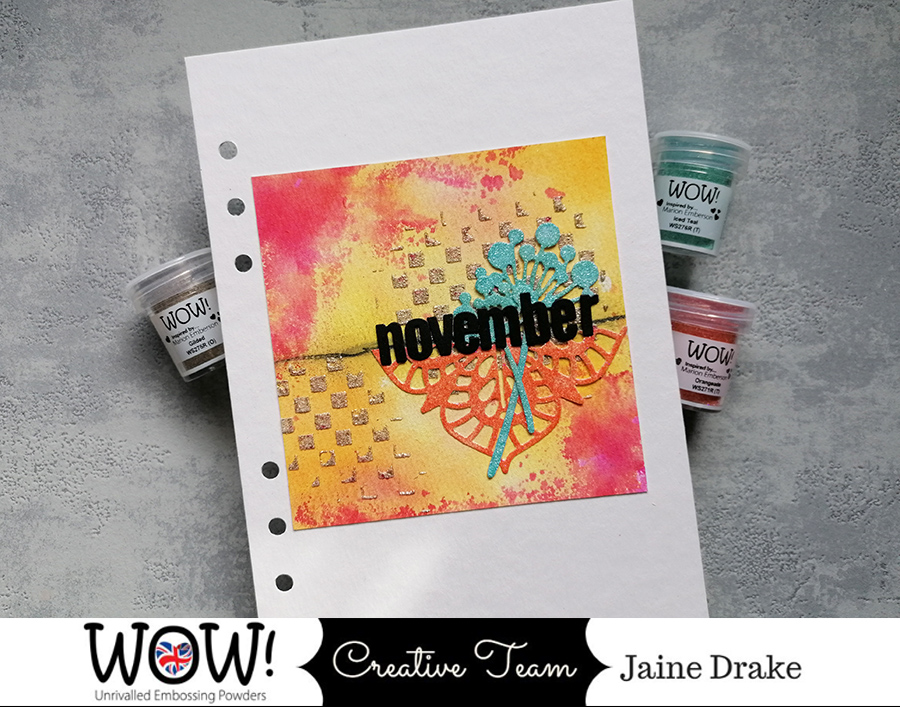 Over an ink smooshed background, I stencilled the squares with texture paste and added Gilded powder from the Toteally Amazing trio, while it was still wet. I used my heat tool to set it and speed up the drying of the paste. The die cut shapes have been embossed with Iced Teal from the same set and Orangeade from Summer Scoops trio. I kept the letters of November plain and black so they would stand out on the colourful background.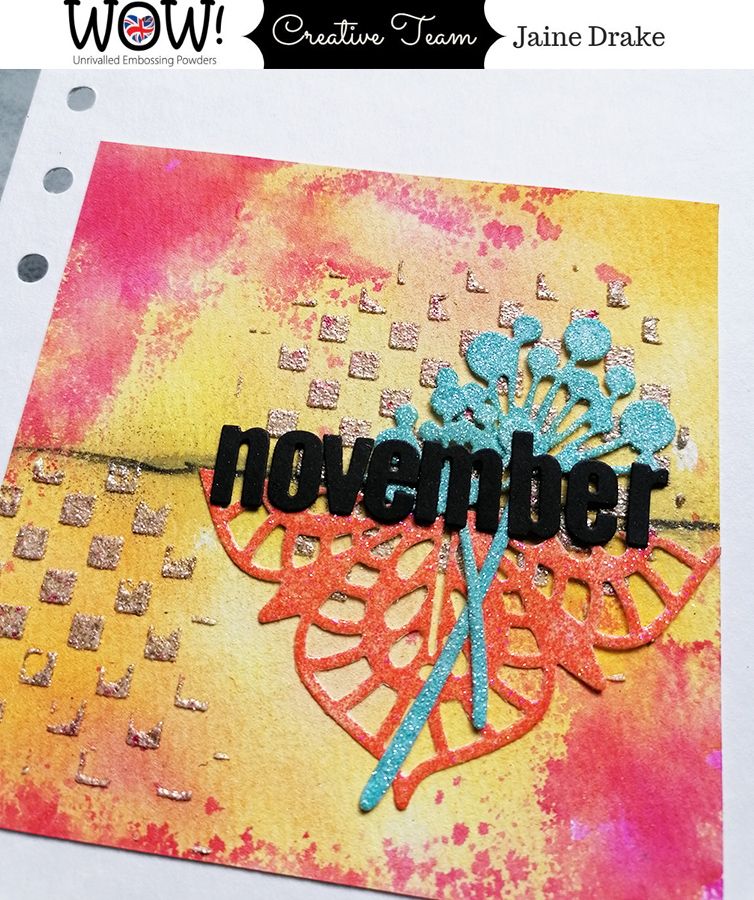 The colours and feel on both of these projects are so very different but still created with the same mixed media which I love.
Materials used: Toteally Amazing Trio, Summer Scoops Trio and Galaxy Glow.
To begin your hop or to find out about the YouTube hop which is also taking place go to the WOW! blog.
WOW! Embossing Powders is giving away a $25 gift certificate to either their UK or USA store.
The Winners will be chosen at random from the comments left on ALL OF THE BLOG POSTS.
To join this GIVEAWAY you must leave a comment on each blog post to have a chance at getting your hands on the prize. This hop is open internationally. This is the full line up below;
Jaine Drake – That's Me! so next up is…
I hope you've enjoyed the hop so far, thank you for visiting and I hope you continue to be inspired by the rest of my team mates.
Jaine x