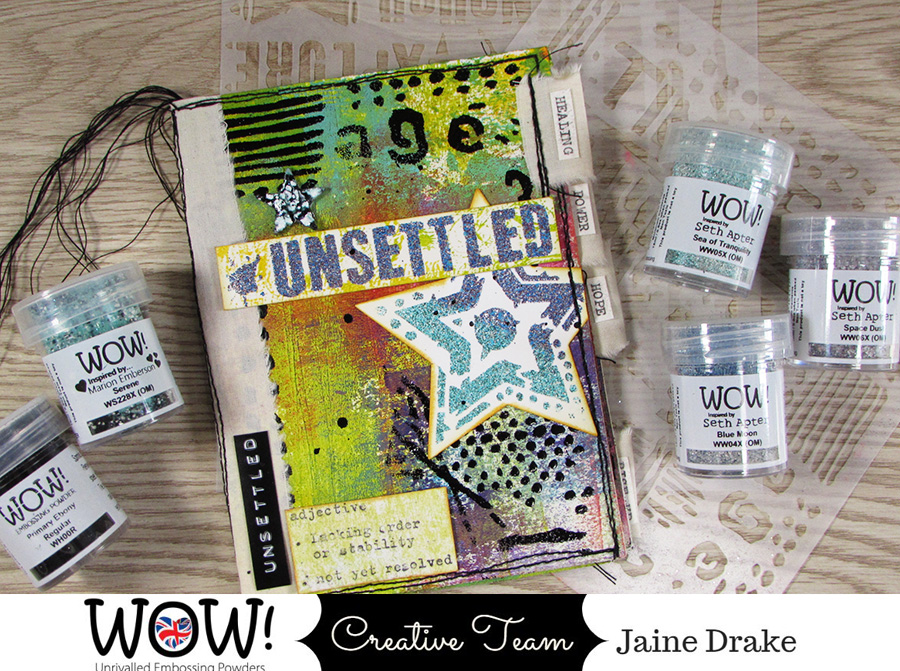 As a huge fan of all companies represented here, I'm beyond thrilled to be taking part in this awsome hop with my fellow WOW! family to showcase not only Seth Apter and WOW! Embossing Powders but Stencil Girl products too.
I was very fortunate to be given some fabulous Stencil Girl stencils by not only Seth Apter but Rae Missigman – another of my arting heroes. With so much to play with a simple card just didn't seem to cut it, so I decided on a mini journal in which I could show off as much as possible!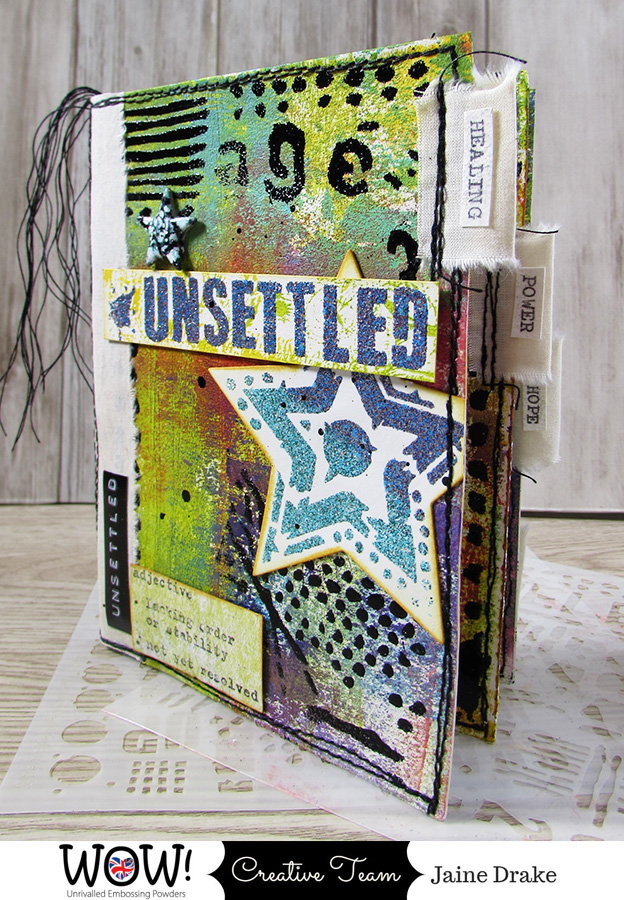 Where do I start…? Well, I suppose I was inspired by the words on one of the Seth Apter stencils, "Unsettled" – it summed me up perfectly at the time. Having lost my beloved job to Covid 19 I did loose my way a bit during the Summer and this mini journal reflects that journey (for want of a better word) from the uncertainty to positivity and hope for the future. I filled it with inspirational words of hope and self discovery as I took a look at myself and who I really was and who I wanted to be moving forward.
I created the book from a single piece of A5 paper, brayered with coloured paints. Taking a piece of cut and dry foam, I added embossing ink through the stencils and embossed in Primary Ebony for dramatic contrast. The focal images on each page were stencilled in the same way and embossed with the Cosmic Trio Powders by Seth and the Riviera Trio. I cut shapes from the stencilled images to create pattern and interest and edged everything with Scattered Straw Distress ink.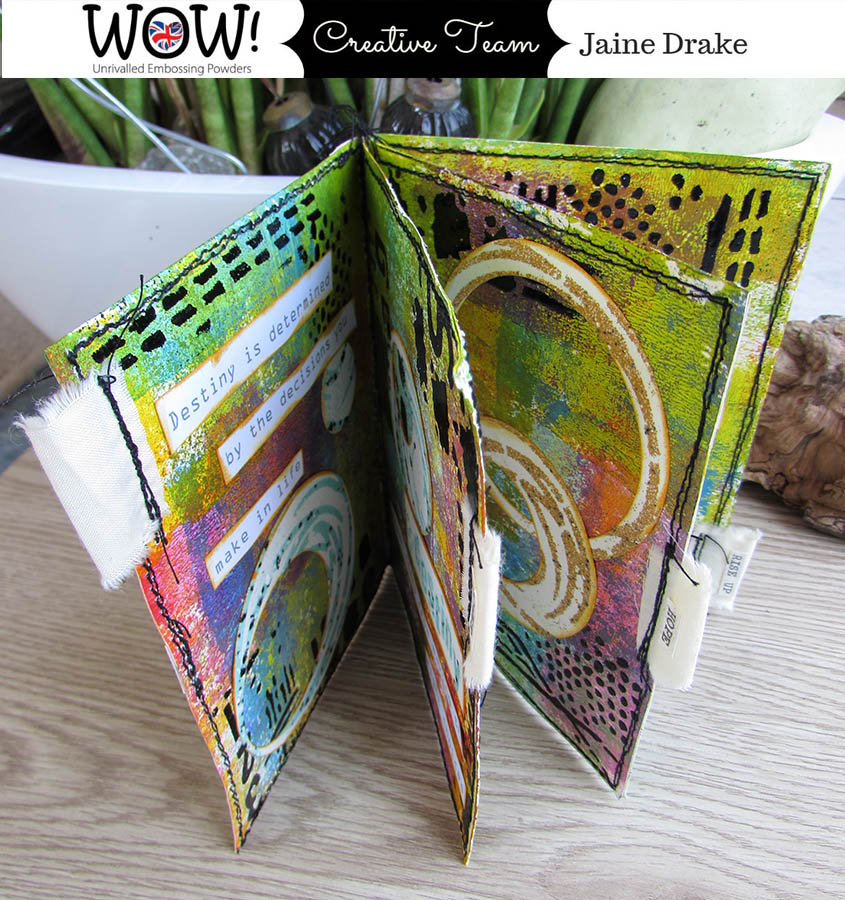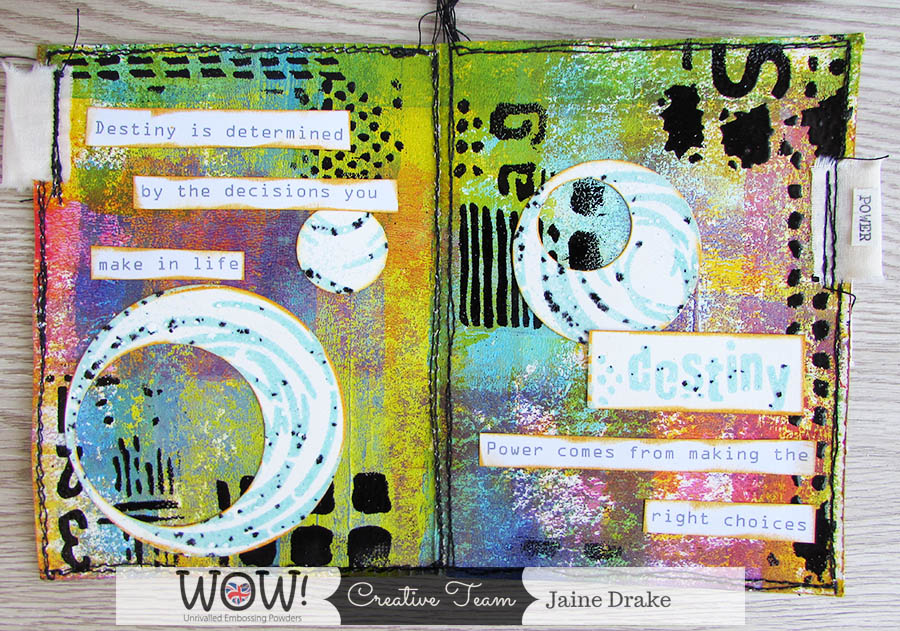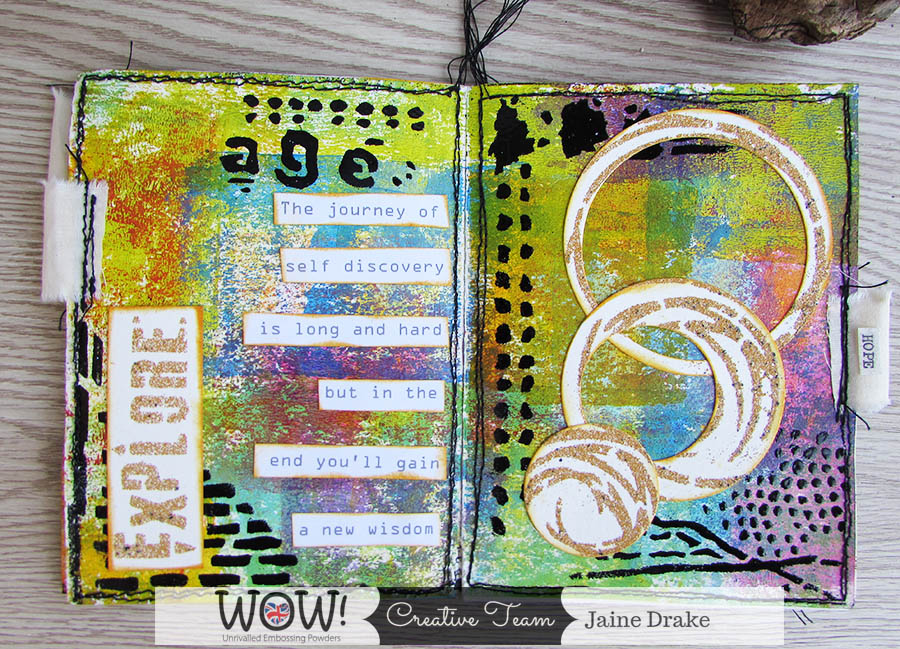 Creating shapes and patterns from die cuts adds another level of interest and the stencilled shapes with added texture from the powders make this little book a very tactile and abstract experience.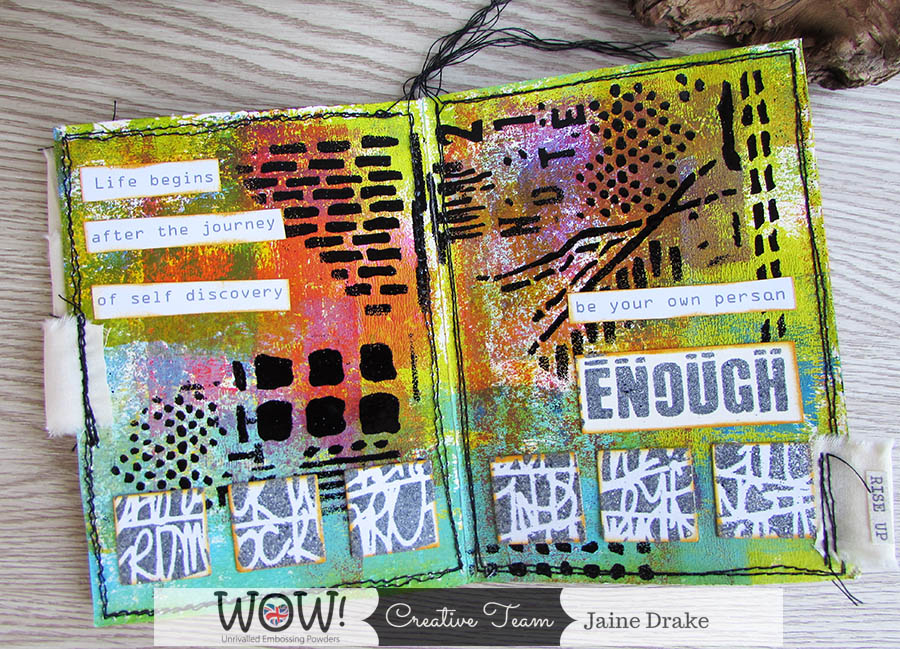 I have a bit of a 'thing' for repeating patterns. The text stencil when cut up into squares is quite funky I think!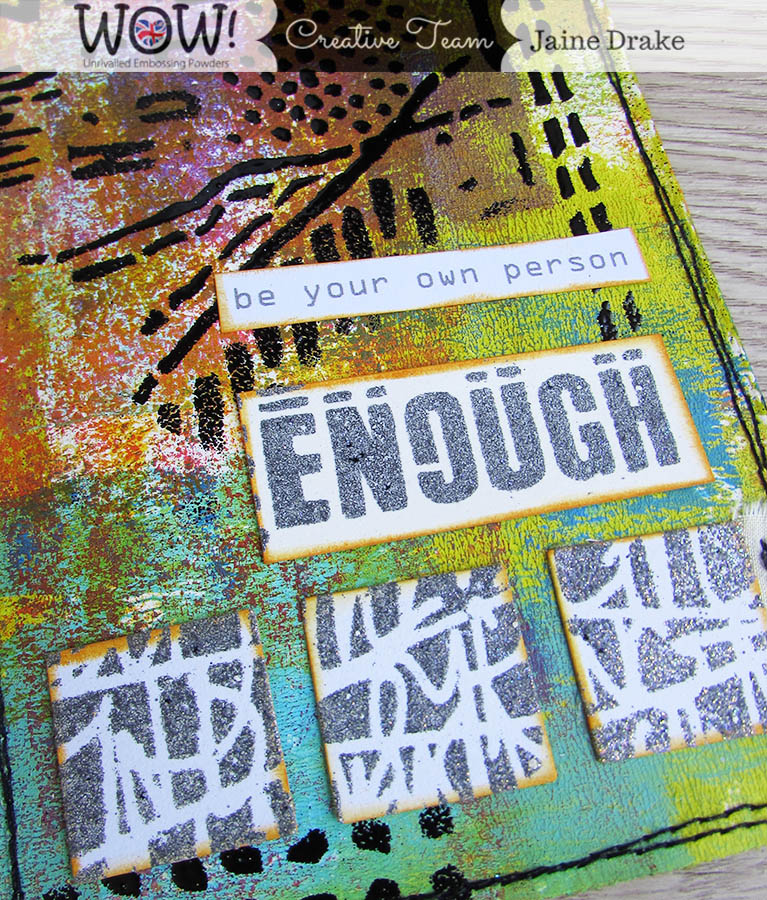 We are collaborating for a two day blog hop so there is plenty of opportunity to discover something new. As well as inspiration we're also giving away a $35 Gift Certificate to StencilGirl® Products, a $35 Gift Certificate to Seth Apter's Shop AND a $25 Gift Certificate to WOW!
So here are the details;
You can enter to win by leaving a comment below. Then be sure to visit the other blogs in the hop and comment to be in with a chance of winning. The more blogs you comment on, the more chances you have to WIN!
Three winners will be chosen at random from all blog comments!
(One comment per blog please.)
You have until Wednesday, September 23rd at 11:59PM Central Time to leave your comments.
Winners will be announced on Thursday, September 24th.
If you're coming straight to me the complete day 1 line up is as follows;
WOW!
Jaine – That's me!
Thank you so much for visiting and I do hope you'll be back some time in the future. In the mean time have a good hop!
Jaine xx