Happy Saturday everyone and it's another wet and miserable one outside. Inside however I've a nice smelly candle burning away, an acoustic playlist playing on the computer and I'm just going to paint and have fun.
Meanwhile my first blog post is up on the WOW Embossing Powders blog today and here's a look at the grungy card I made using the Fab Foil and some of the new colours coming out this season. This Rose Gold foil is my favourite so far I think but that could very well change over the coming weeks and months.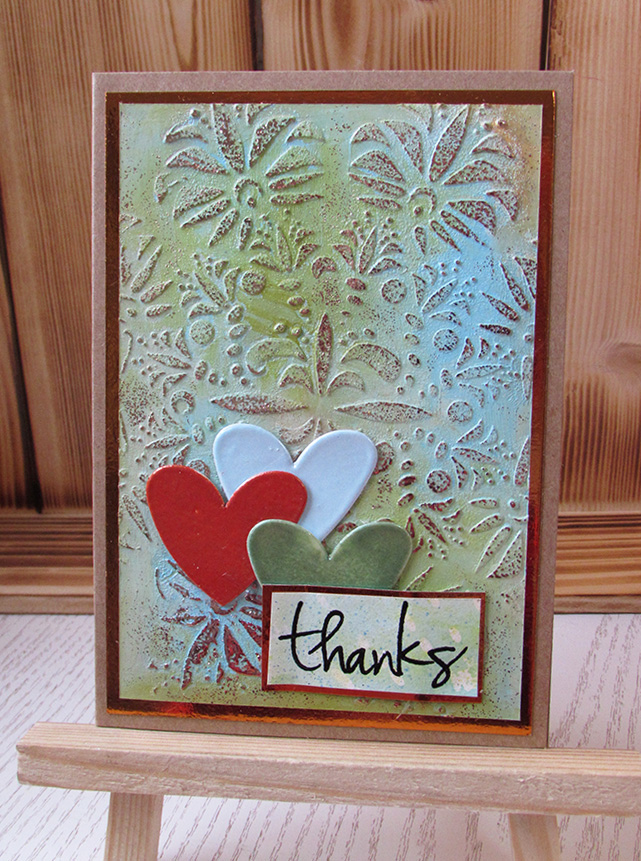 If you want to see how I made it then click on the logo below which will hopefully take you there.

Here's a closer look at that texture and shine. Their challenge for the month is all about Hearts so you can enter your own heart project here at WOW UK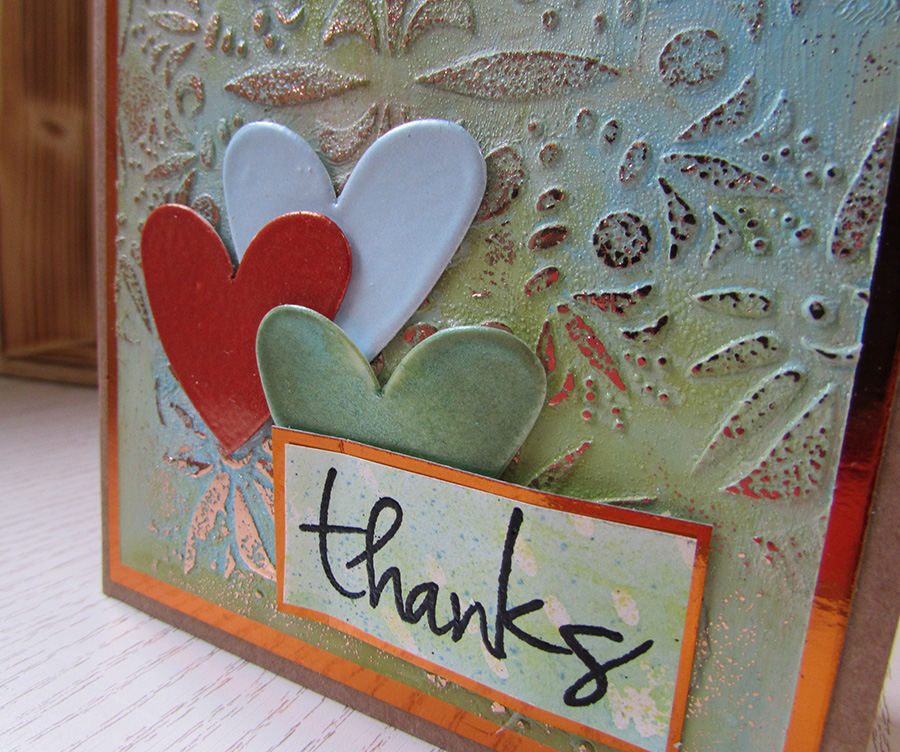 Have a very good weekend and I'll speak soon
Jaine xx