Happy Monday from a very stormy and wet Luxembourg. I hope the weather's good where you are?
This week marks a very significant change for me as next monday I'm going to be having a full hysterectomy done. Without going into lots of horrid details basically it's something I'm actually looking forward to as it's been a long while coming. By a twist of fate this weekend was Mothers Day here as if to make a point but I'm not sad about it, in fact I think I'm ready for this next phase of my life. I've had my beautiful girls and couldn't want anything more. Grandmother-hood bring it on.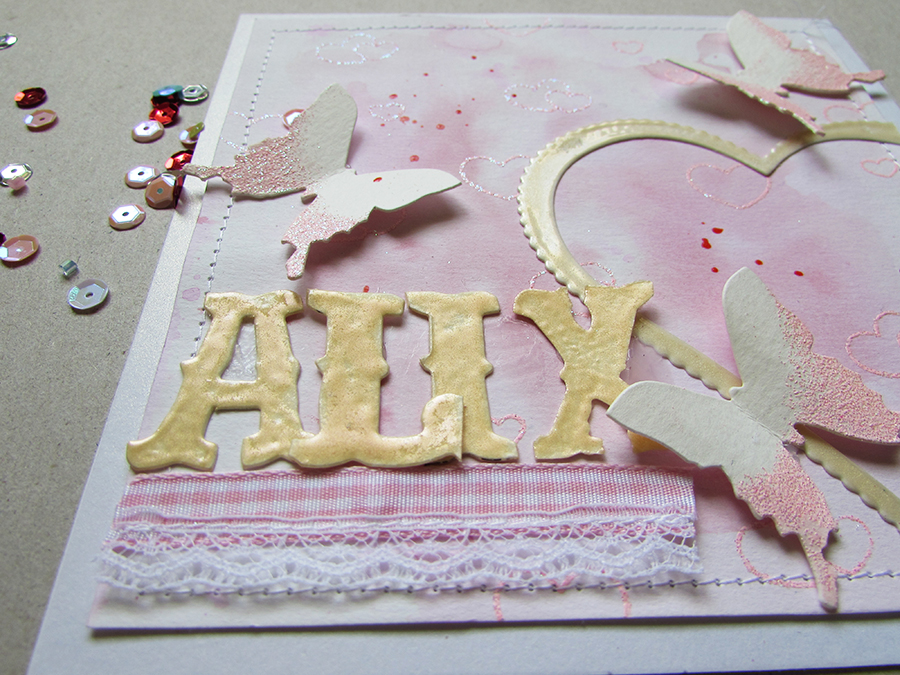 Funnily enough I was also asked to make this new baby card recently which also set me off thinking about grandkids.
Pretty, girly and sweet with a pinch of glitter was the brief I set for myself so that's what I did using my WOW embossing glitter and some shiny Glintz powders to cover my die cuts.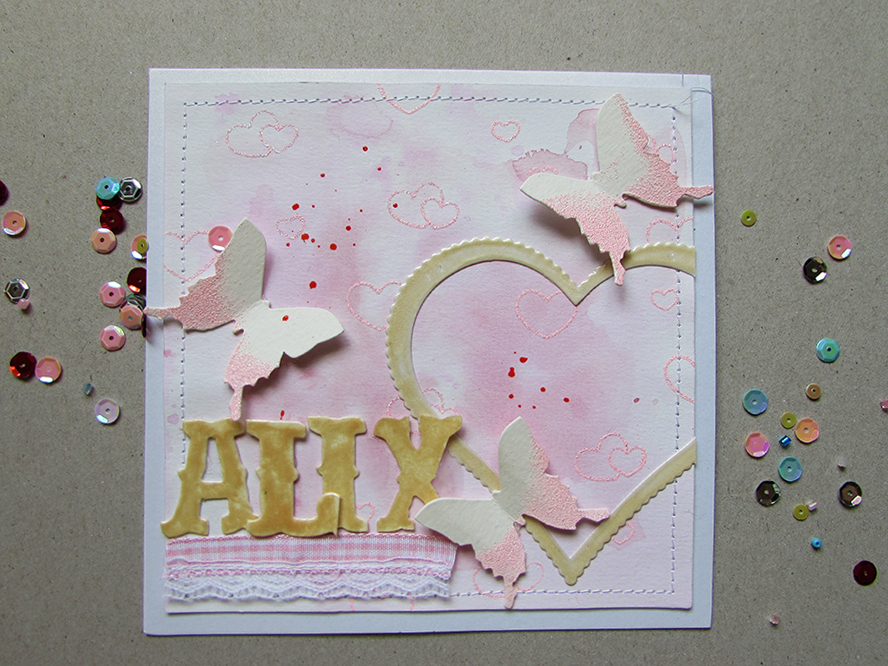 I love the dimension too it really brings it all to life.
It's up on the WOW blog today and if you haven't taken part in the hop yet I suggest you go over there and first read my post and then find out about the hop. There are some super prizes to be won.
Anyway I'm off as I've a busy week ahead.
Lots of love
Jaine x