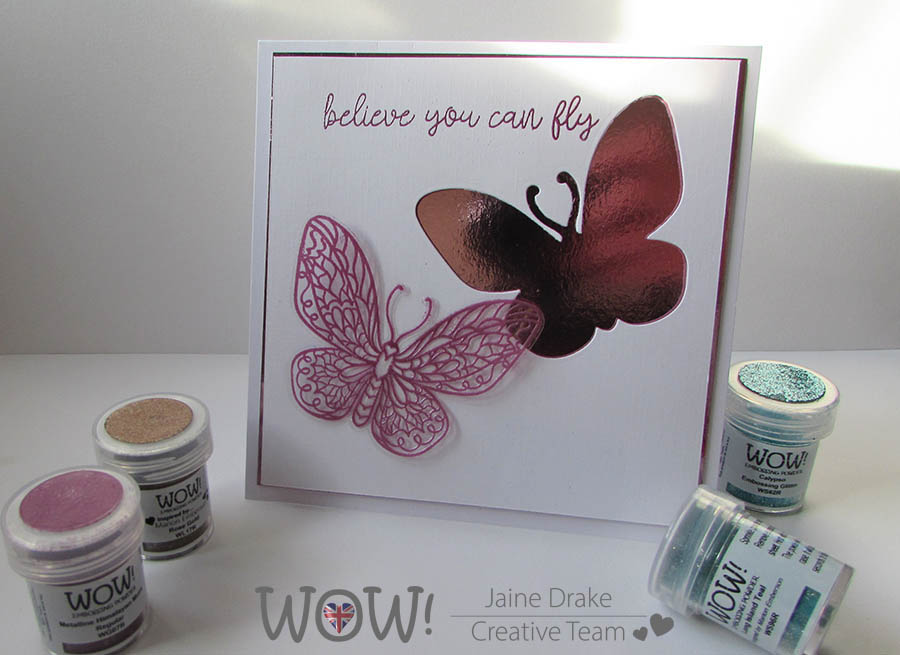 I was so pleased to have been sent this butterfly stamp set from Pink and Main called "You Can Fly" and it's coordinating die and couldn't wait to try it out.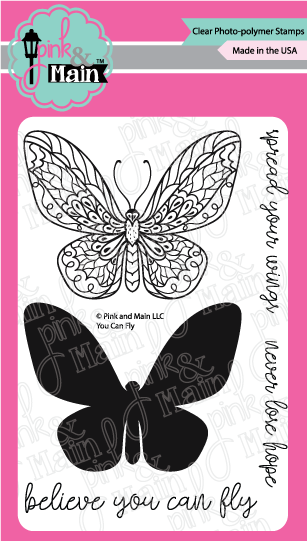 The butterfly stamp was just crying out to be stamped on acetate and the results didn't disappoint. I ended up stamping and embossing in several different powders just to see how they looked. I used Rose Gold, Metalline Himalayan Musk, Long Island Teal and  Calypso Embossing Glitter.

As well as the brand new heat tool from WOW! Embossing Powders which is absolutely amazing! You have to get one!
With all those left over butterflies the only thing to do was to show them off by gluing them to some twisted hazel twigs and putting these into a glass bowl.
Anyway, that's enough about me, please go on and discover all the other inspirational projects the other designers have to offer.
The Blog Hop prize announcement will be made on Wednesday, October 22, 2018, on both Pink & Main & WOW! Embossing blog. The Prizes to be won are a $25 gift certificate to Pink & Main store, 6 x powders + carry case from the WOW! Embossing Powder Store.
Jaine – That's me!

Thank you for stopping by, and now Please do go and visit the blog of Jeannie to leave some love .
Have fun and happy hopping.
Jaine xx