Hello again, here's another post from me. This time a very cute (can I say that about my own project?) little Christmas project using some fabulous metal embellishments from Mitform Castings.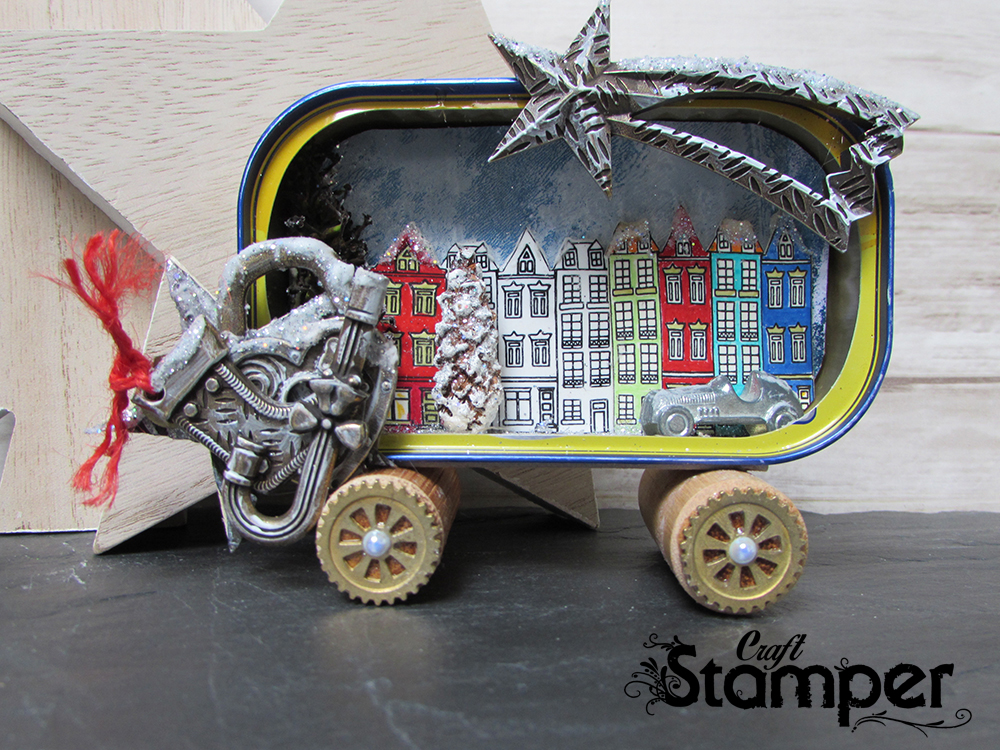 Mitform were generous enough to send the Craft Stamper office some of their castings to try out and we had a brilliant time creating with them. My little sardine tin scene is a project I've had in my head for ages now, ever since I brought the tin back from a holiday in Portugal. As soon as I recieved the castings I knew this would be the opportunity I was waiting for to create my diarama. With everything given a little wipe of gesso and texture paste snow, I sprinkled on some WOW! glitter to give it some sparkle.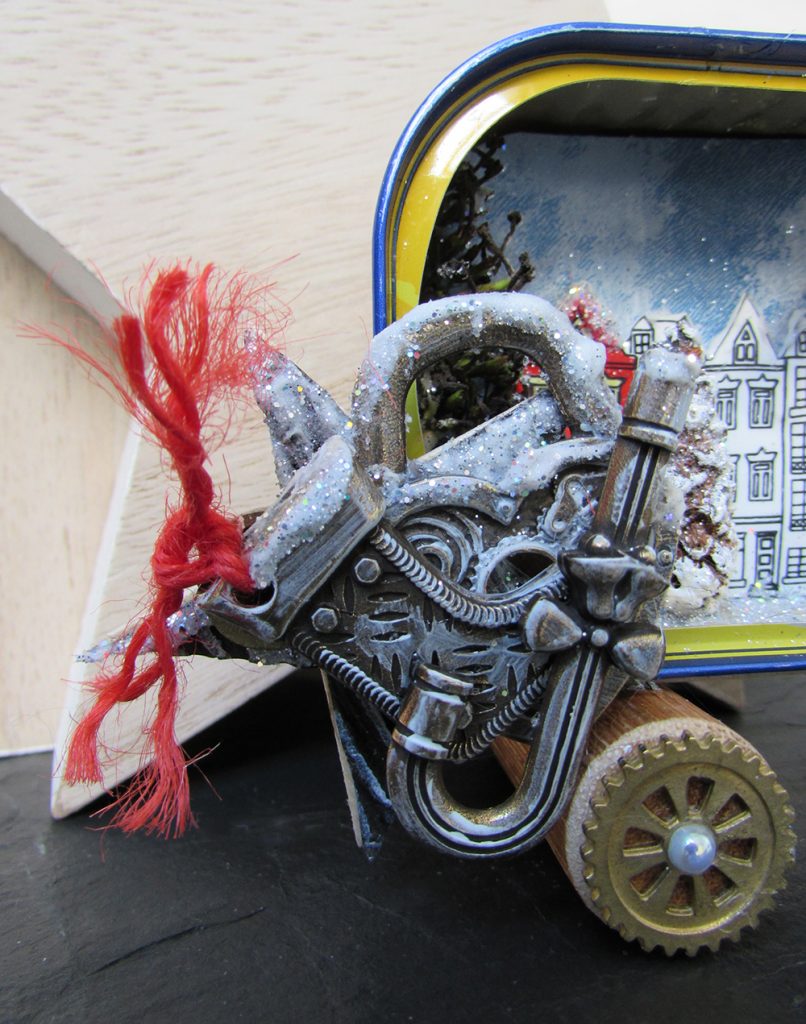 The street is actually created from my own house stamps which I shrunk down using shrink plastic! I was absolutely amazed at how well they fitted in the tin. The tree or pine cone was found and the little car comes from a Monopoly set (an old one from the recycling centre). It all sticks so well using E6000 glue. That stuff is good!
As Mitform were so generous, we've decided to have a giveaway on the Craft Stamper Facebook page which you can find here. Or the blog post is on the Craft Stamper blog here. You can find my house stamps here.
Have a lovely day,
Jaine xx