Focus, it's a good word. One I use often but totally ignore. I'm one of the worlds worst procrastinators so my to do list just gets longer and longer. I've been trying to get through the list this week before I go away at the end of the month but I think I'm finally there.
I've been so good that today I actually had some time to do a bit of art journaling. Oh I have missed it. I can't remember the last time I got the paints out and just created something. The starting point was the feather picked up on a walk this week. I used the Dylusions paints from the shop for my background and glued in the feather. A bit of collage and journaling finished it off and I think I'm a happy bunny again.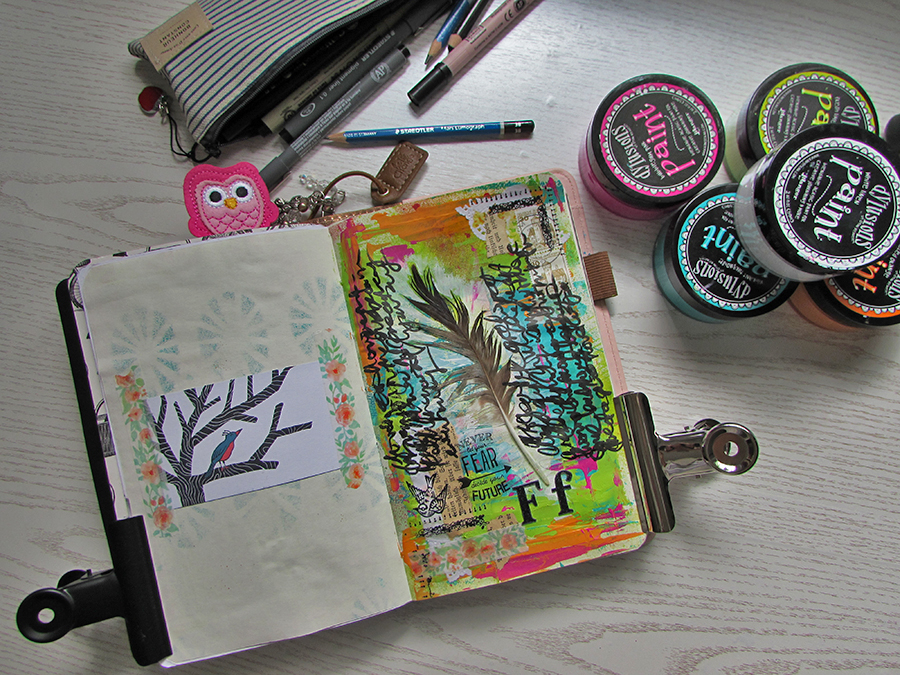 Here's a closer look at it.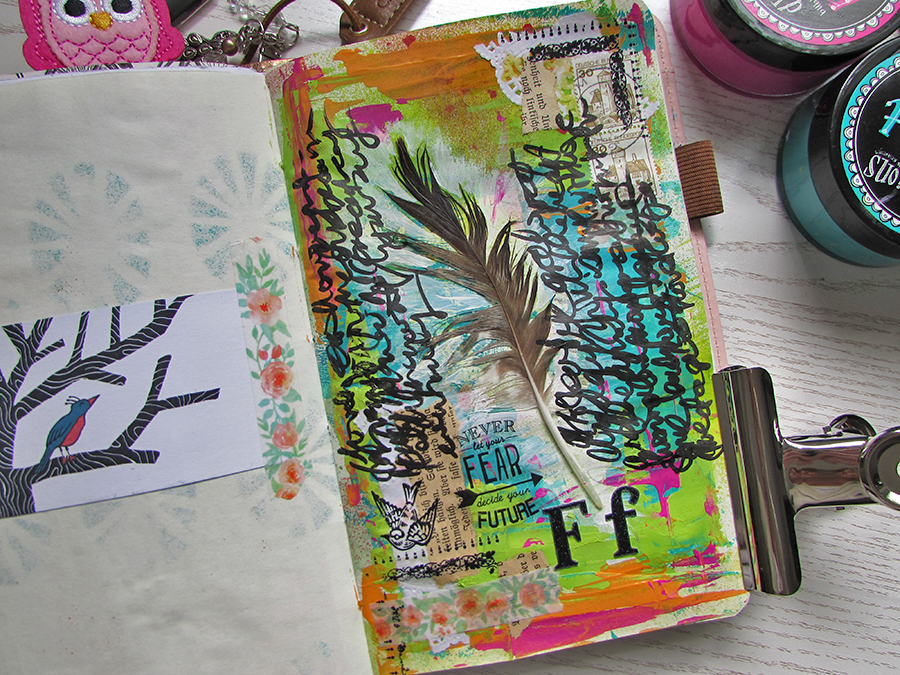 We've had some pretty sad weather this week, for August anyway. Not as bad as some folk in the UK but still cooler and at times wet, so an afternoon of lovely warm sunshine was very welcome and provided the perfect opportunity to get outside to do some sketching.
I made a start on this weeks planner pages laying down some watercolour and marking out my grids and days.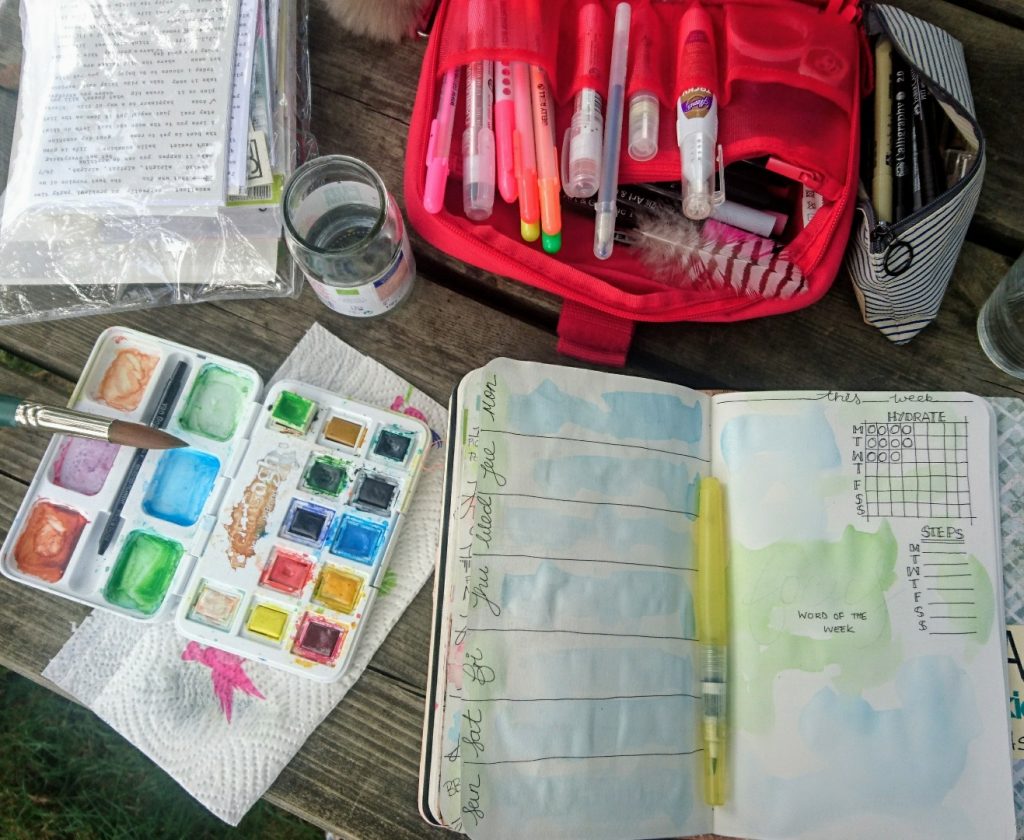 This is how it looks today, friday and almost finished. I'm loving this sort of layout and for the moment I don't see myself changing it at all.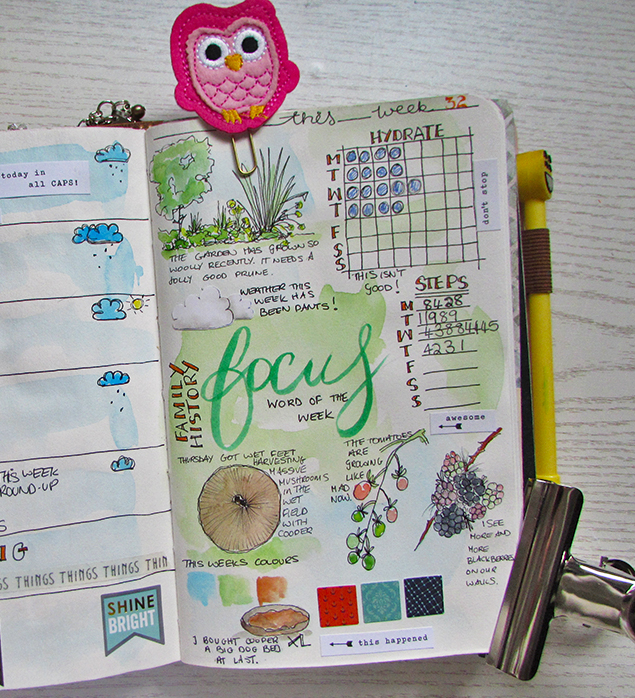 After the success of last weekends felt TN launch in the Etsy shop, I added to that family some pen holders also in felt. I'm very proud of them all and I'm hoping they'll be as popular as my notebook covers. To find yours you can follow the link here.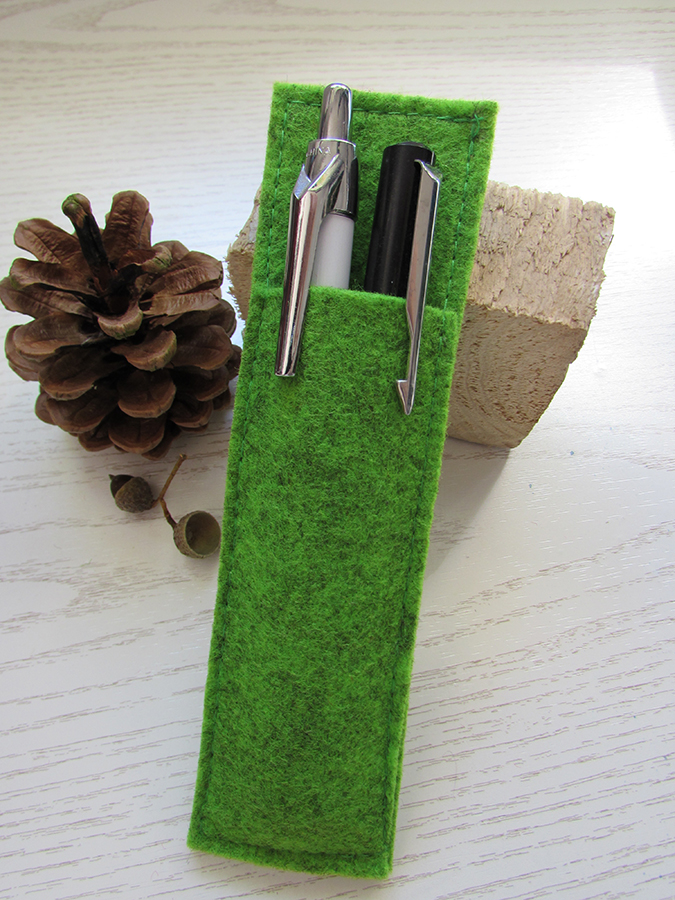 Well that's it for today. Have a good one where ever you are and stay creative.
Jaine x