It's a real treat to be able to create outside, I relocate to a shady spot at the bottom of the garden as often as possible. Inspiration is all around me and when it's too hot to stay indoors, the shade of a tree is the perfect place to be.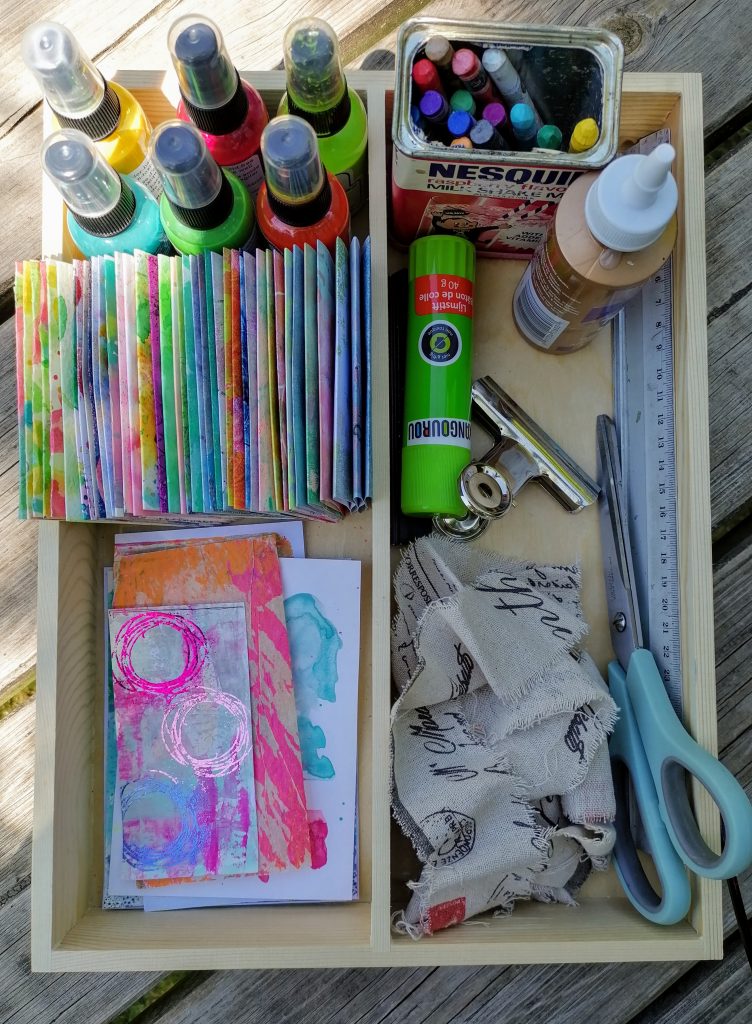 On this occasion I put a few bits and pieces in a tray along with some pre-cut gel printed papers so I could put together this little gel print micro journal.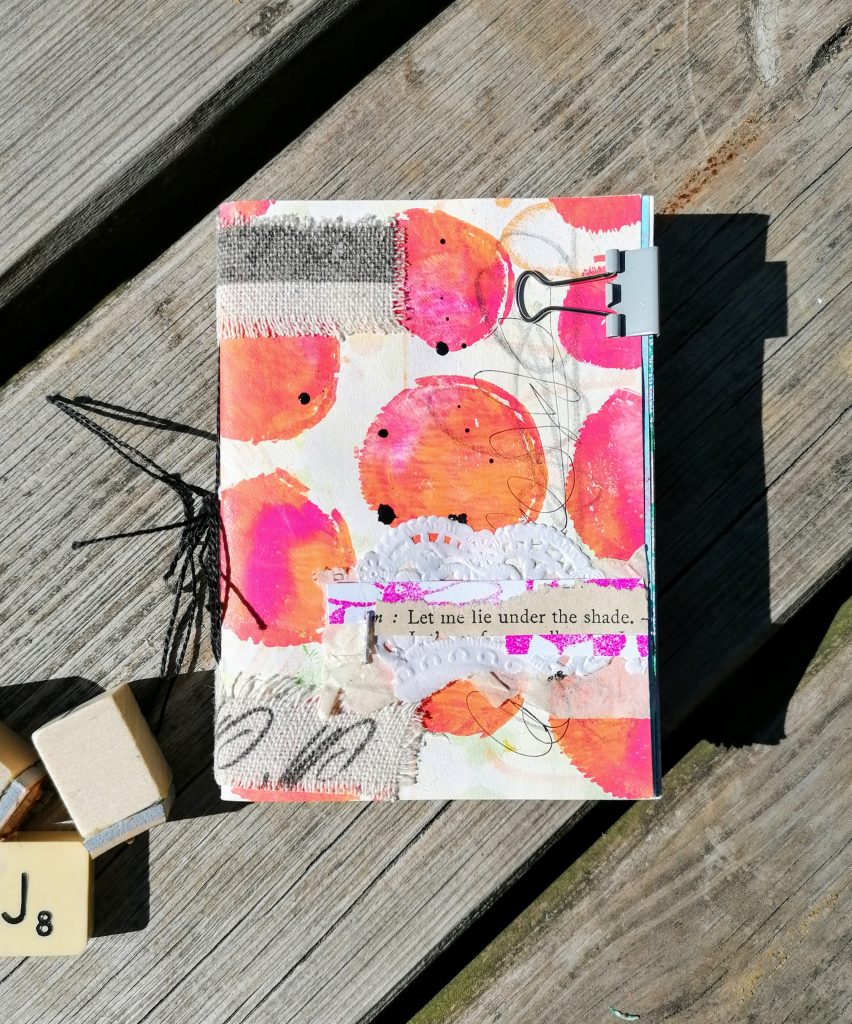 I say little, it actually turned out to be quite chunky by the time I'd added all my pages. Once I'd sewn it all together I thought it was so cute I didn't want to cover the binding or bright print up, so left it as it was simply adding a little collaged embellishment on the front. The quote on an old book page jumped out at me and begged to be added to the front. After all it did sum up the afternoon quite nicely!
On another occasion I took out my sketching supplies and sat under the tree. I used the flowers in front of me as inspiration for this page in my watercolour journal adding doodles and paint.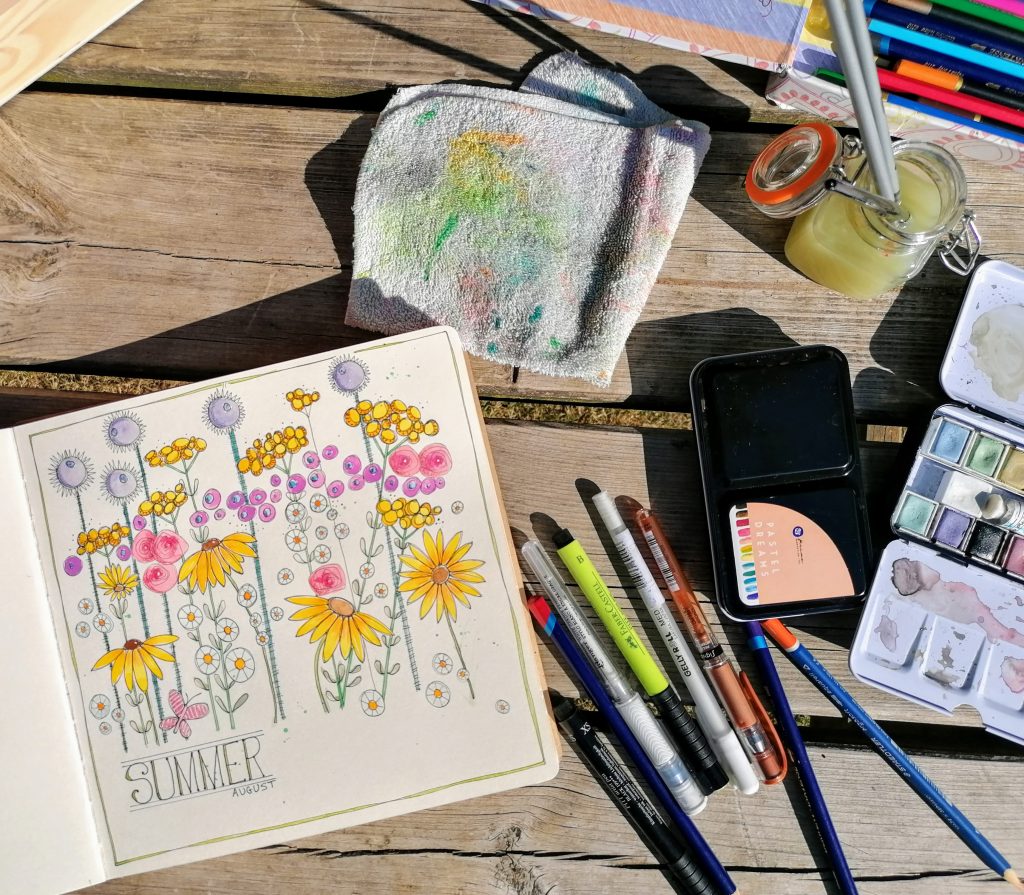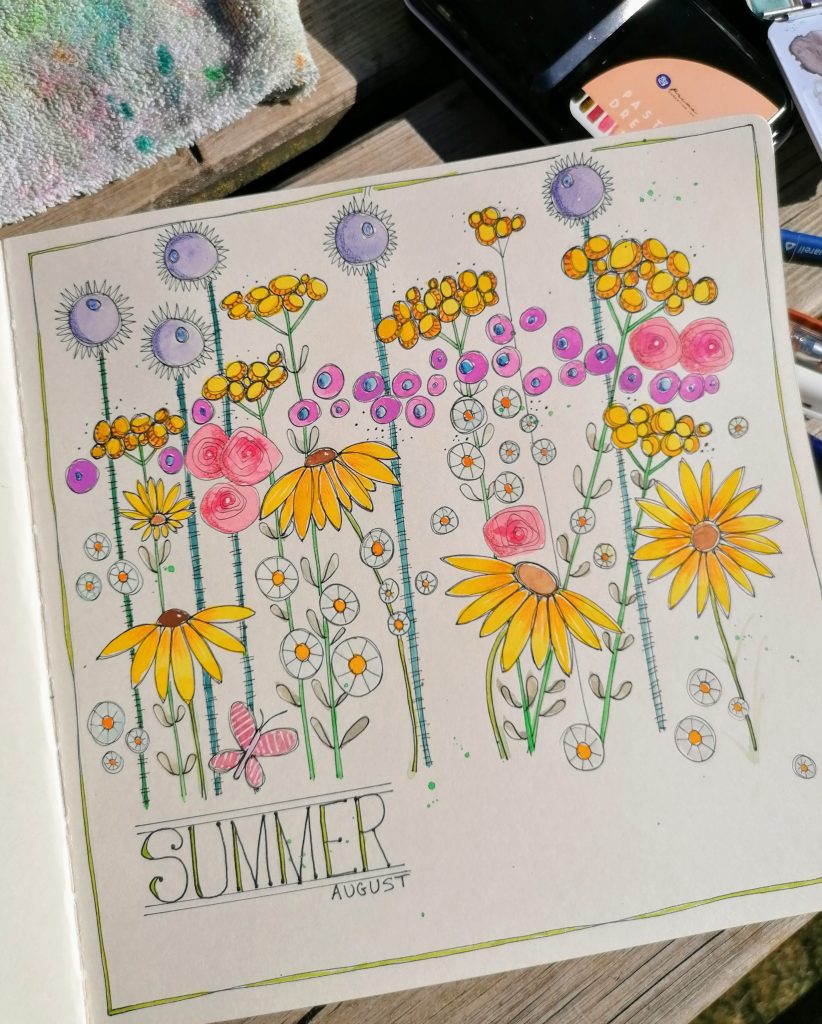 I hope you have a little outside space to sit and reflect or use as an inspiration spot. It's great for recharging the batteries.
Have a good weekend
Jaine x