It's been absolutely ages and ages since I did any sketching, that's not including the little sketches and doodles in my travel journal. No, I mean actual sit down with a pencil and seriously draw type sketching.  I even  had to hunt around for my sketch book it's been that long.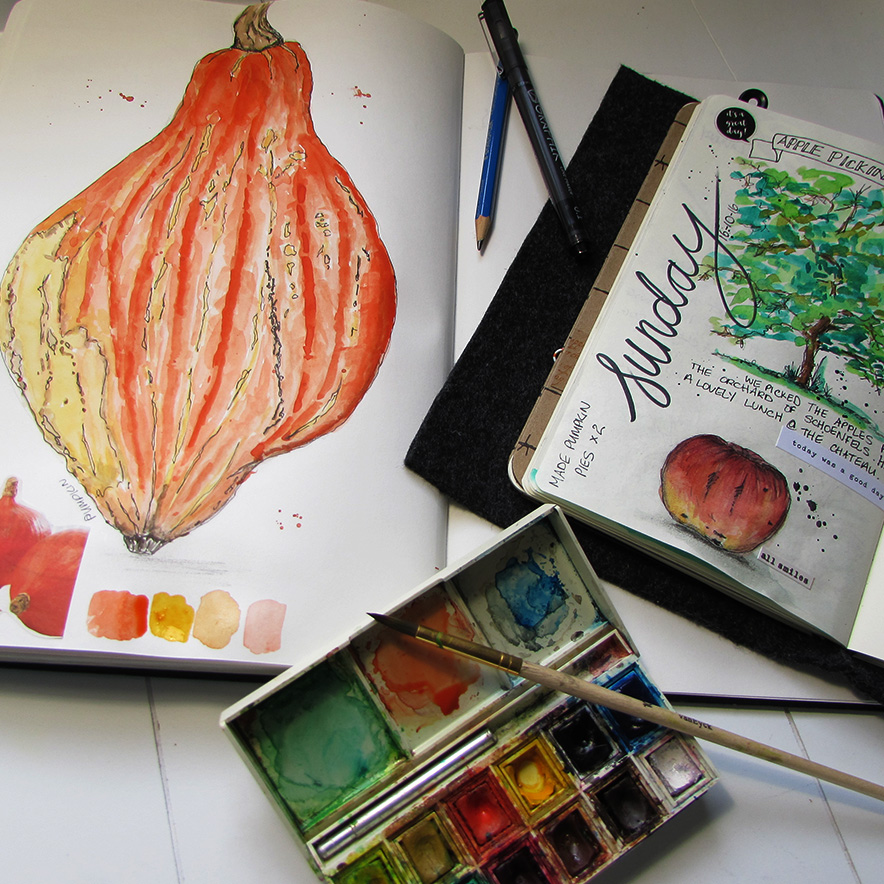 Anyway I'm so glad I did and I even decided to document my weekend with a sketch in my journal.
The colours of Autumn are so inspiring and I can't get enough of them.
I hope you all have a great weekend. I might try and get out in the garden for a bit more cutting down before the winter.
Have a good one and see you next week.
Jaine x