It's time for another spread from the Traveling Art Journal project for Canvas Corp Brands. My theme for this month is "Breaking Free" dedicated to all those people struggling with an illness and starting to feel more like their old selves again.  For me that was anaemia and after six months of tiredness and exhaustion I finally feel like I've the energy to get out there and do what I want.
Using my Glimmer Glazes from Tattered Angels in my favourite colours, I painted on the colour in patches then used the edge of an old store card to print lines. I splattered a few random dots across the page to add even more movement to the piece.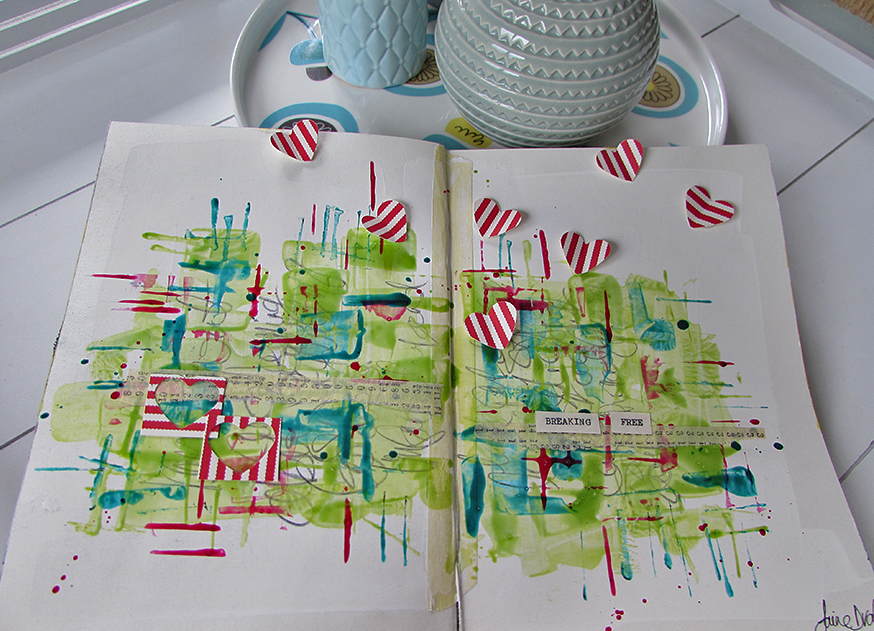 The little hearts are given a bit of a 3D treatment to fly free from the page.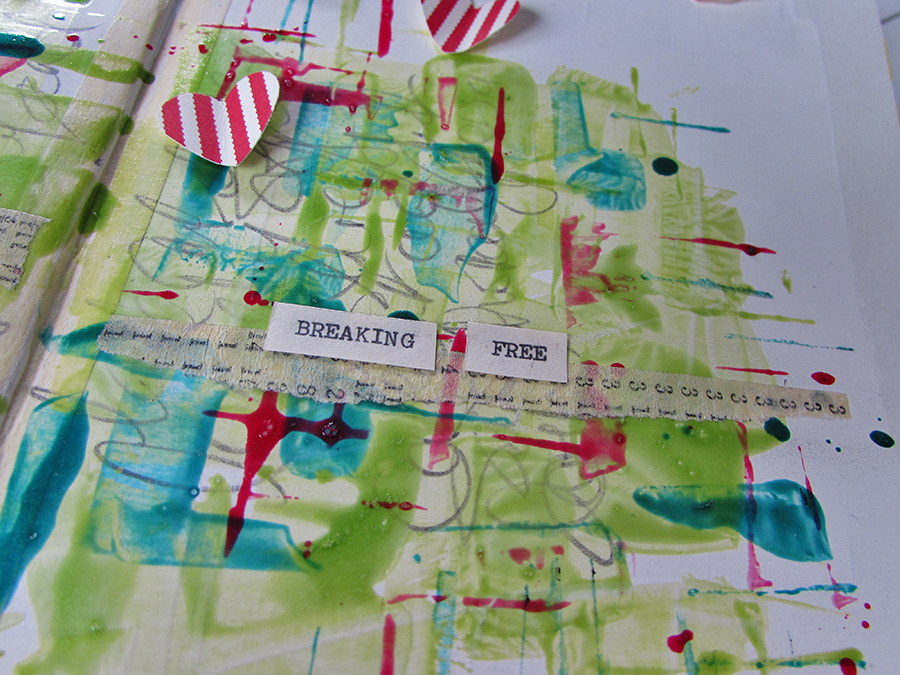 To see more of this months pages from the other Travelers go to the CCB blog here.
I'll be back later on in the week with more inspiration.
Jaine xx