If there's one thing I love about living here in Luxembourg it's the beautiful colours of Autumn when the forests turn from green to red, yellow and brown, and as long as the sun is shining it's an absolute pleasure to drive through the leafy forest roads or walk with the dog first thing in the morning.
From today some of the Canvas Corp Crew are going to be blog hopping and showcasing projects inspired by Autumn.
It's quite normal on my morning walks to pick up leaves, twigs or interesting things I find along the way and a lot of these end up in my inspiration jar for sketching at a later date.
I was inspired to create by the teasle seed heads outside my studio window which I leave standing throughout the winter to give a nice structure to the garden as well as feeding the birds.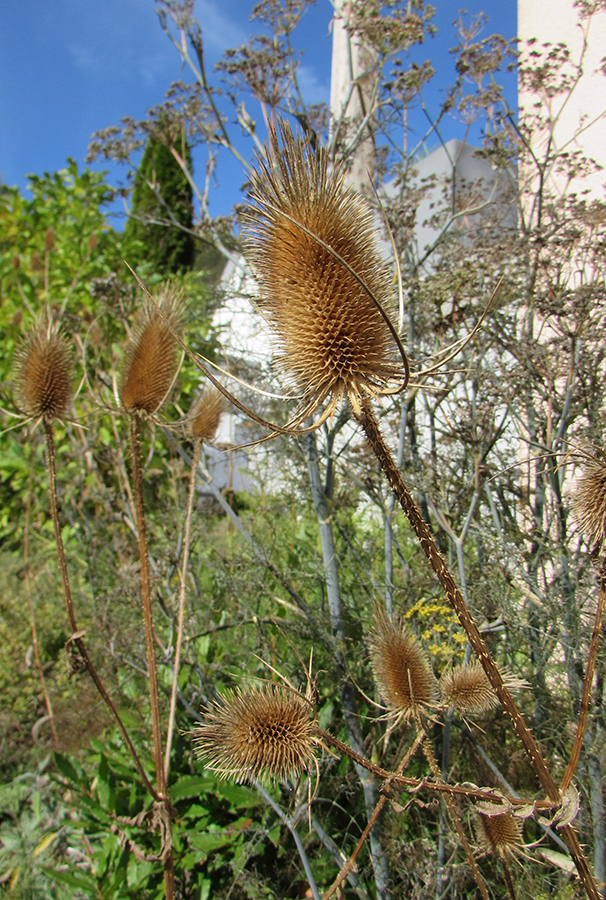 I thought it was about time I added some sketches of my nature finds in a journal and of course I had to make one for the purpose. So here it is, an Autumn-inspired junk journal for sketching the things I've found on my morning forest walks with Cooper.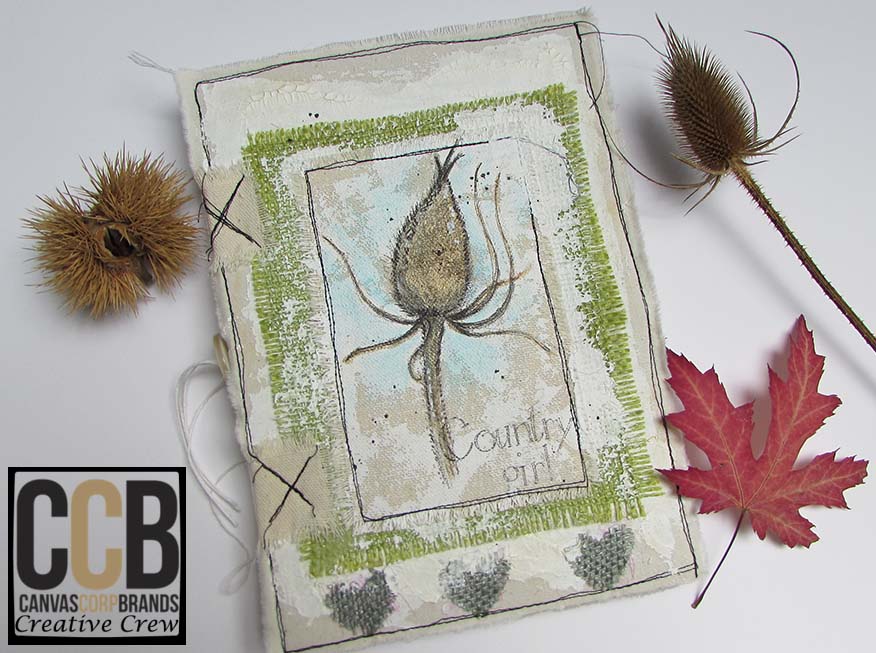 I've painted on a piece of Stretched Natural Canvas cotton and given a mixed media finish with paints, gesso and texture paste. I also added a pretty piece of Avocado Burlap along with some Grey Burlap die cut into hearts. The hand-stitched binding I'm thrilled with only because it's tricky to make it look neat enough.  Painting on canvas cotton is so satisfying and looks beautiful when it's given a shabby chic treatment.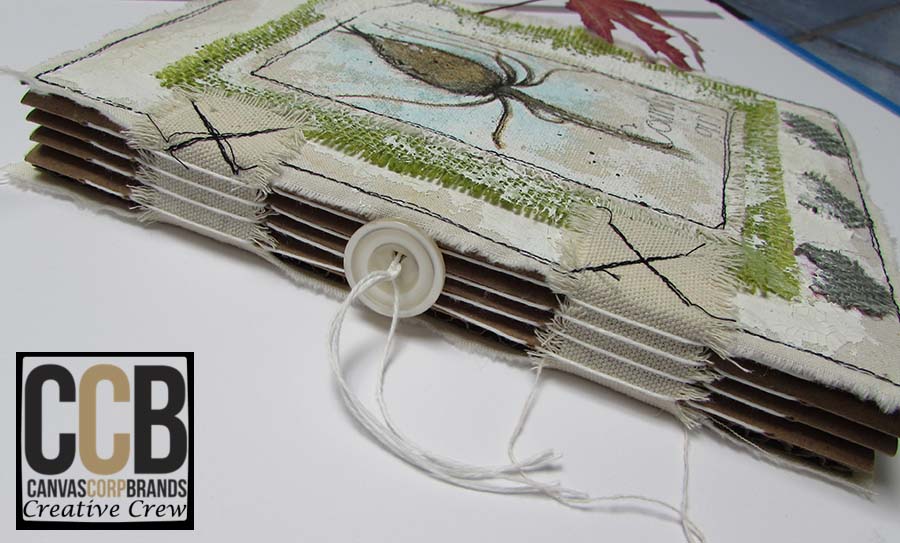 The inside has four signatures each with eight pages made from magazine paper, music score and plain old copy paper. I did use kraft paper for each outer page just so it would look neat from the outside, but I look forward to using these pages as much as the rest.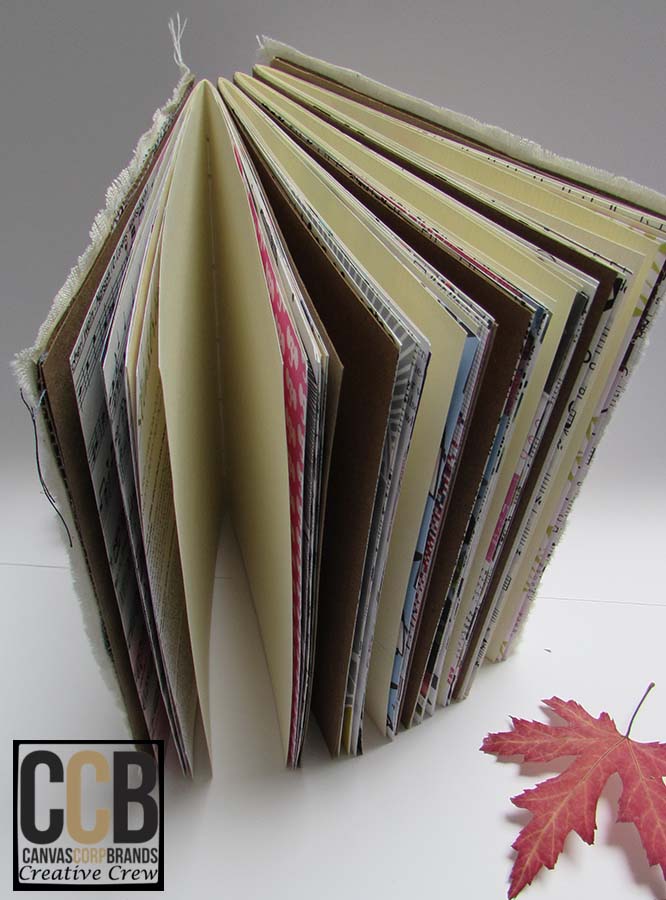 I hope this has inspired you to make yourself a junk journal or nature diary. Please visit the other Crew members to find out what they've created with Canvas Corp products. Please visit the next designer who is…

So do have a "leaf" through each blog (that was truly terrible) to discover their Autumnal projects and don't forget to leave them some love as you go. The next on the list is Christine Santos.

I'll be back soon with another blog post but for now happy hopping.
Jaine x