This is becoming a bit of a habit, I think I'll make this Friday thing a regular date. Now is a good time to catch you up on what's been happening in the studio and what's on my desk going into the weekend.
Tomorrow I have a workshop with the Mosaik Ladies so this week I've been busy preparing for that. The kits are almost ready, just one or two things to do but on the whole I'm ready to go. The first one back after the summer break is always exciting and I suppose there'll be lots of chit chat going on but the best thing will be to see the photo's. Call me nosy but I love to see the photo's people bring with them to put in their book project.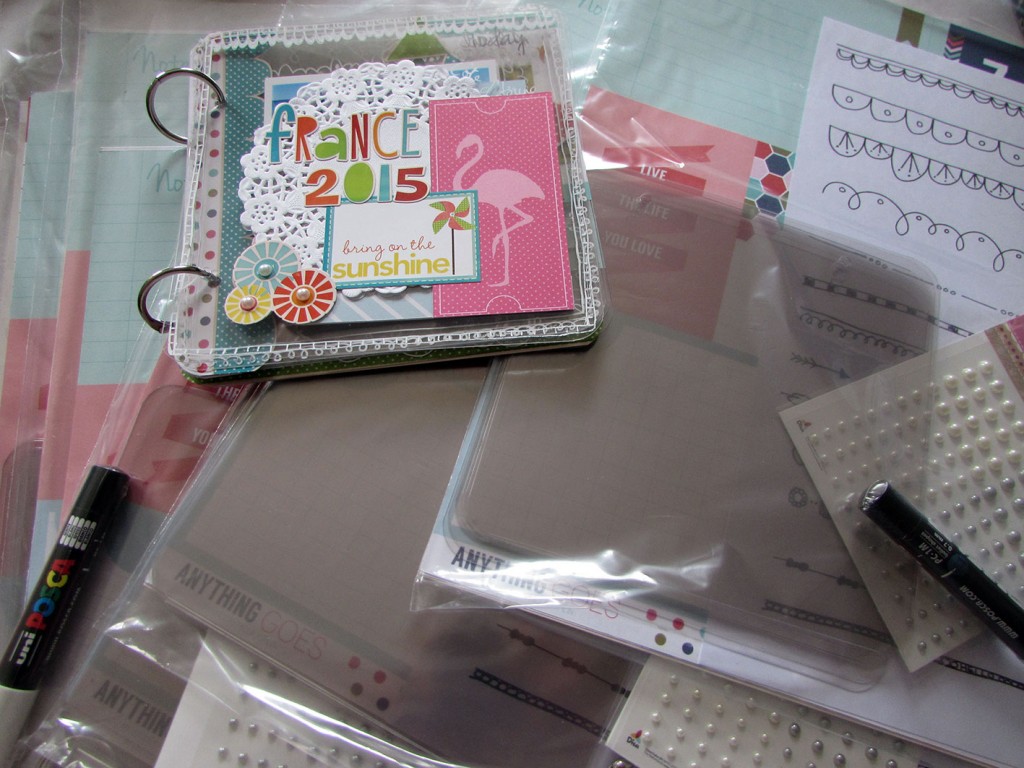 Also earlier this week I had a blog post on the Sarah Hurley  365 blog featuring one of the first stamp sets I designed. My little fun fair sits on an old box covered with music paper and doodled with Posca pens. I love the 3d look, it's so much more special than on a flat card surface and it was so much fun to make.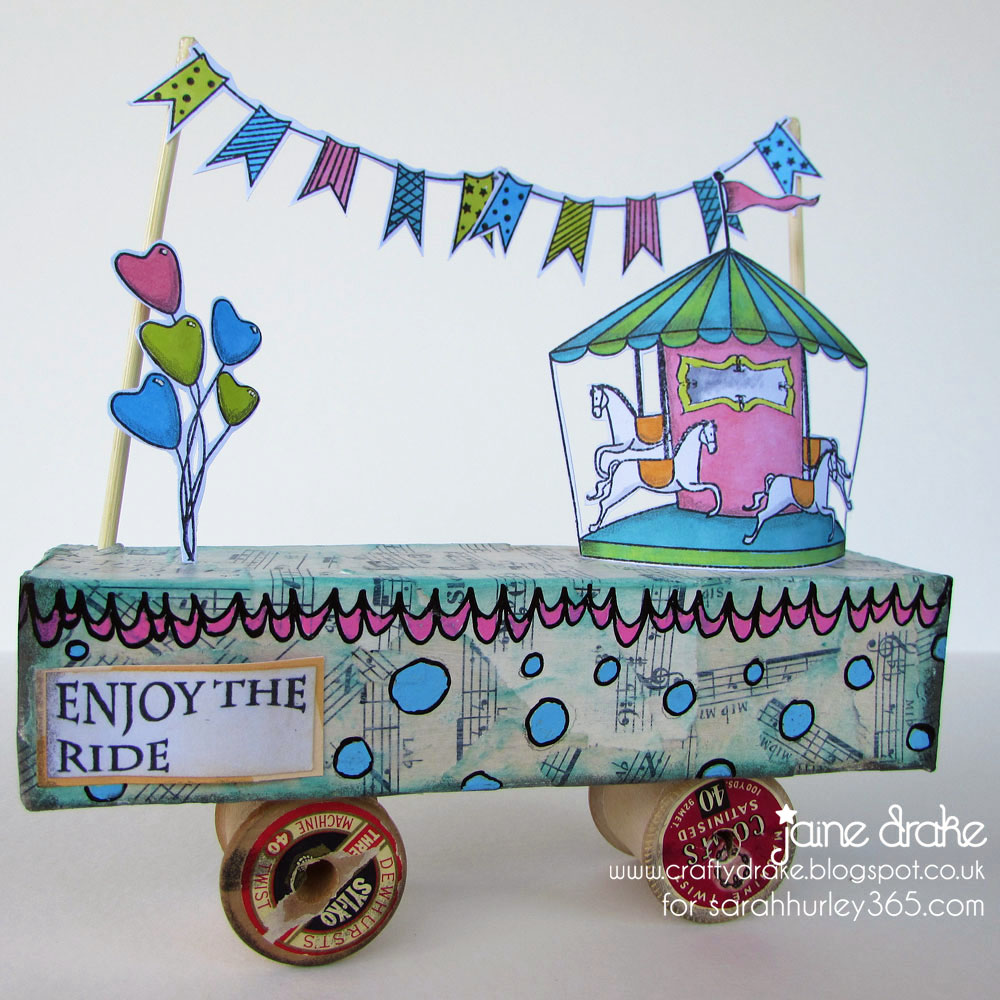 This week I also took delivery of our first stock for the shop. I got so excited for a minute there I was imagining I could spend the rest of the day having a play but I had to correct myself that it was actually for the shop and NOT for my pleasure alone. I think I may have a problem! I'm addicted to crafting.
Anyway, back to today and so far I have managed to swirl a bit of paint over a journal page. I was in a swirly kind of mood and the Dylusions paints were calling to me so out they came. They look a bit like targets now I see them here which wasn't my first thought. It's a bit of a 'work in progress' as they say. I'm not too sure what I'll layer on top yet I just love the colours.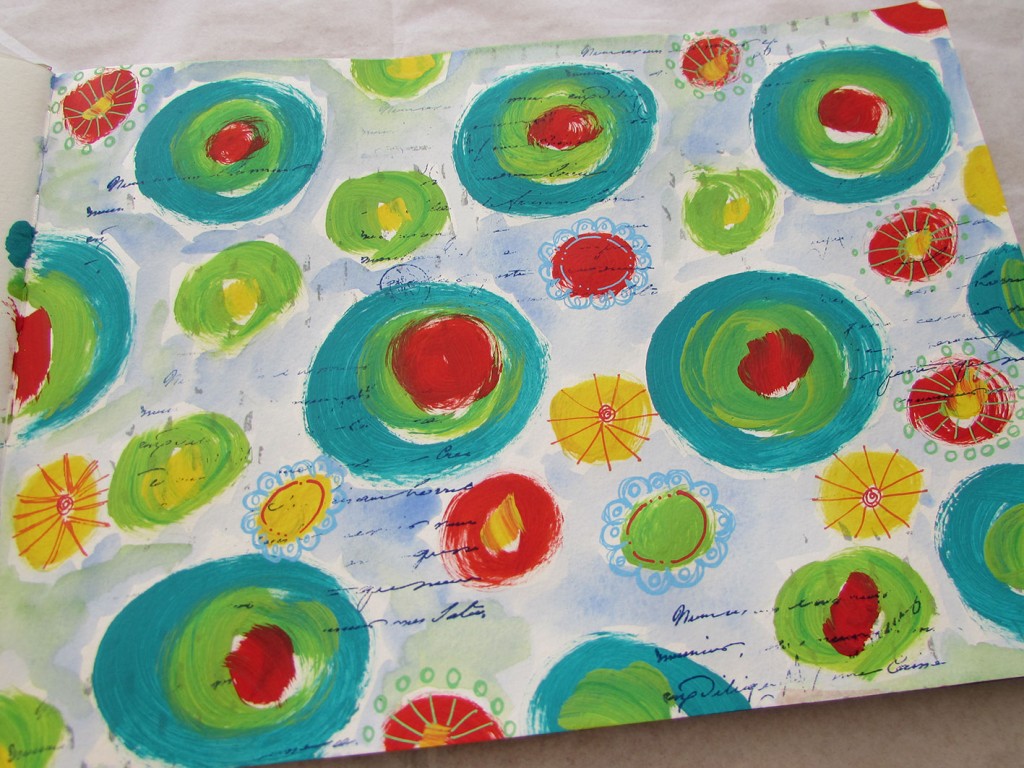 Happy Friday everyone and I hope you enjoy the weekend.
Jaine