It seems in notebook and planner terms it really does, especially when travelling with art and craft supplies, when you need to justify every inch!
I'll admit it takes me a long time to warm up to something and I'm quite sceptical about most things in the craft industry, putting them down to fads and phases. Micro and tiny sized travelers notebooks are nothing new but have been something I've wanted to explore for a while now and a recent flood of pictures on social media recently of cute mini tn's had me longing to make one of my own!

Yesterday the weather was so awful, gardening was off the menu, so I was forced to spend the day in the basement studio making scrapbooks for my up coming KUKI stand. The materials were all out on the table and a little pile of discarded leather pieces sat looking at me so I decided to cut a micro sized piece just to see how it looked. Of course one thing led to another and I had to make inserts too otherwise how else would I be able to test it out? An hour later I had my micro and four inserts made from scrap papers and sketch paper.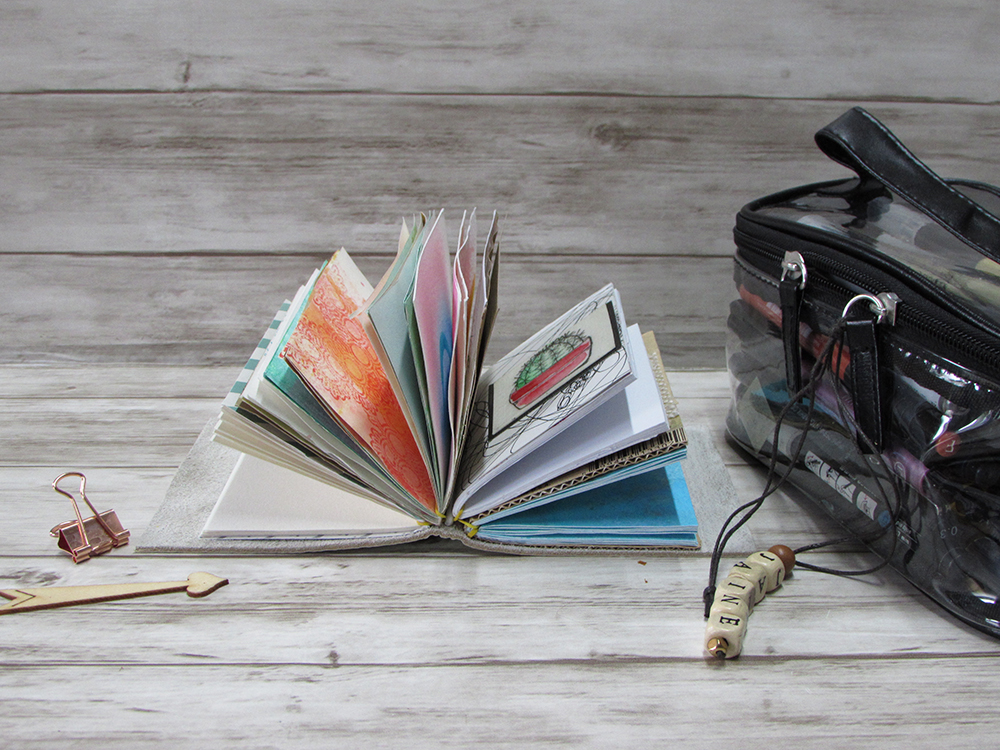 I have a book of sketch paper, one made from mop up and scrap papers, one in watercolour paper and a fourth, the blue backgrounds all from a large piece of pre ink sprayed paper.  So plenty of choice of backgrounds depending on my mood and where I am and this little chunky will travel with me when I'm away this Summer.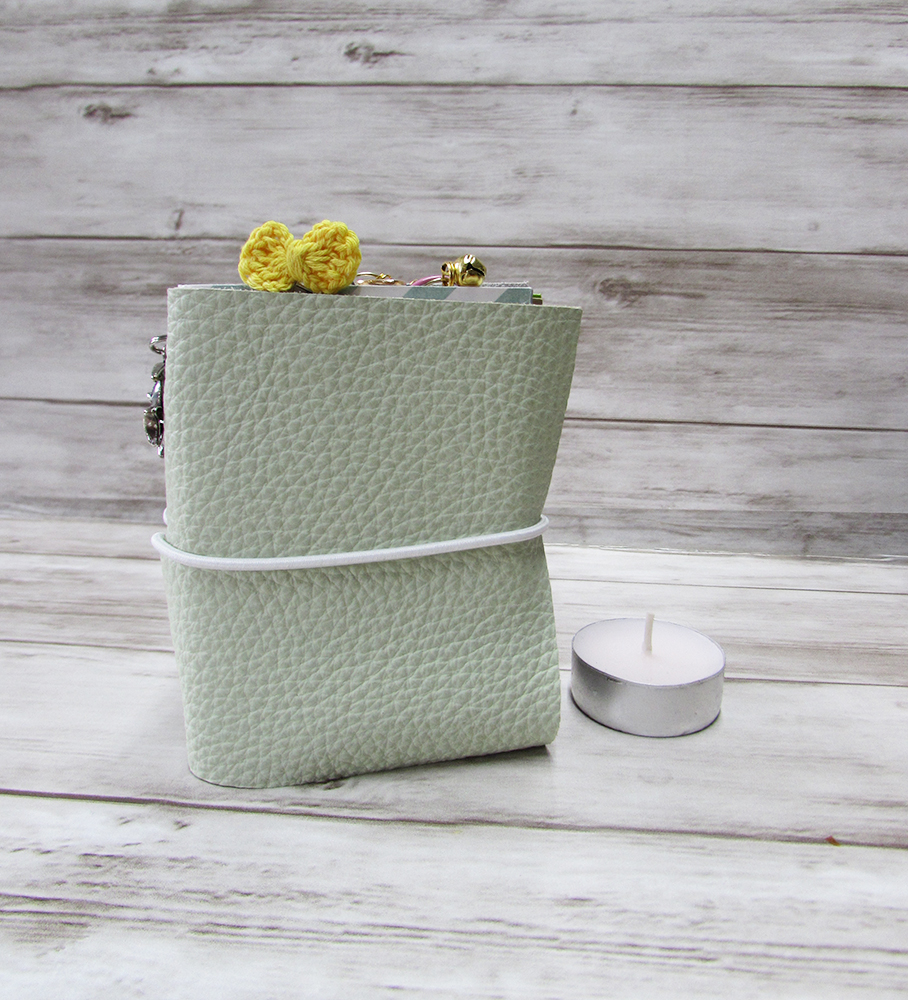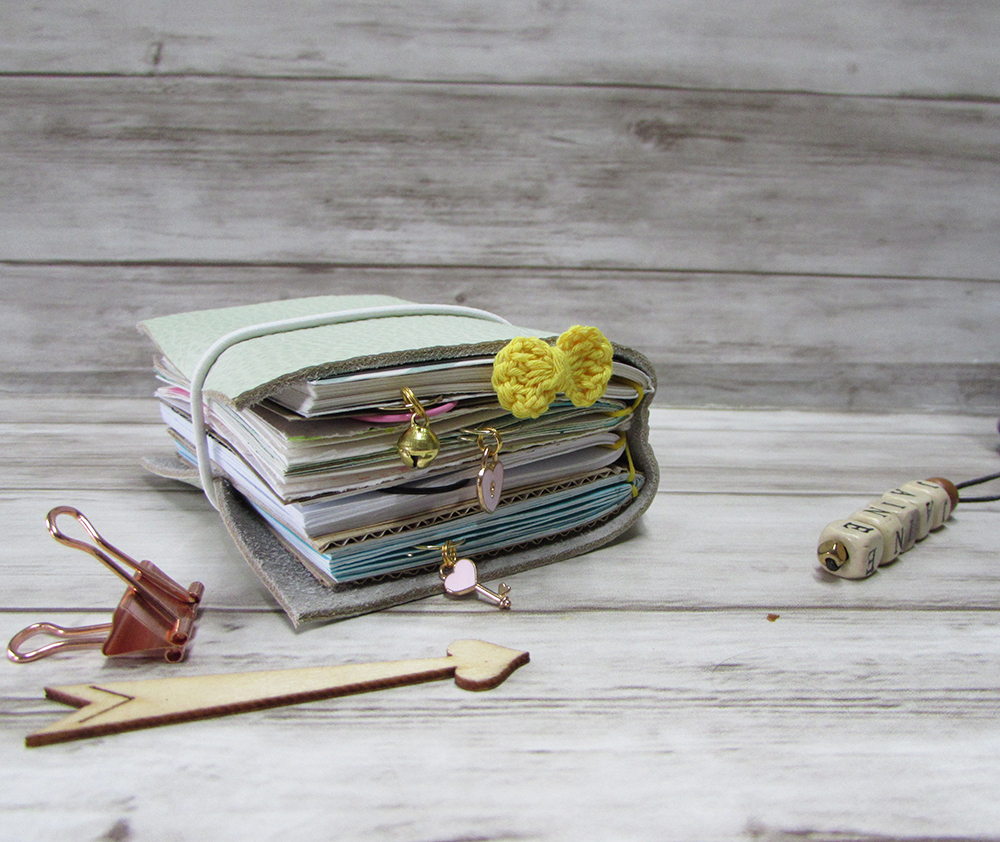 Using scrap papers and my ready made background papers makes it already feel familiar to me so I won't have any trouble filling it.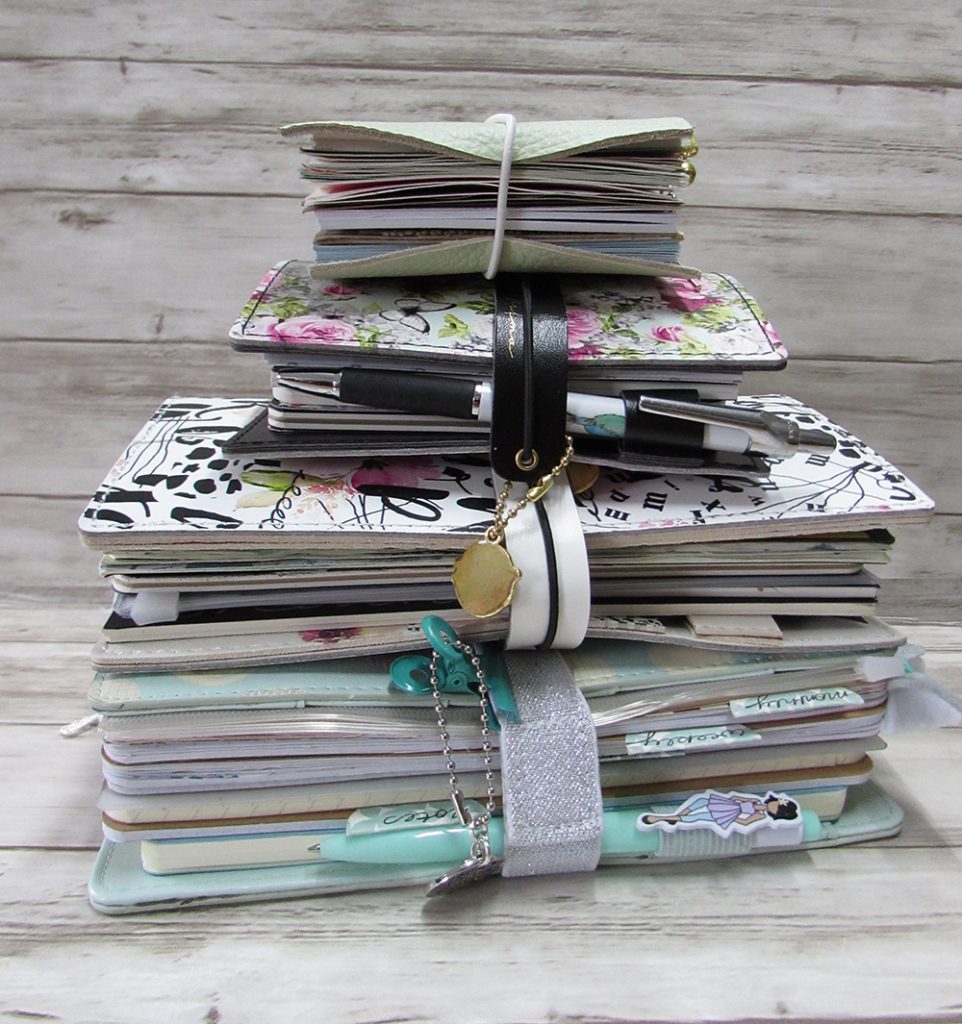 Here you can clearly see the progression in sizes, from my Carpe Diem by Simple Stories at the bottom which is my every day planner, Prima Jet Setter for journaling in, Prima Misty Rose for my hand bag planner and now the micro for on the go journaling. Simple Stories and Prima are found at Paperpenandplan on Etsy as well as the planner accessories.

Have a good weekend
Jaine x