It's been another busy weekend chez nous and I'm about pooped. I decided last week I'd start going out on my bike throught the forest as much as possible in a bid to get fitter before holiday and doggy. We live in a valley and every way out is up so the first push is tiring on the legs, however I'm pleased to say it's getting easier and I can now cycle further up the hill before I have to stop which is my big goal and that's just after a week. Update, I've now managed to go the whole way up without stopping once – I'm so chuffed.  I'll carry on pushing myself every day especially as I can already feel a difference after only a week, and yes that is a jelly seat there.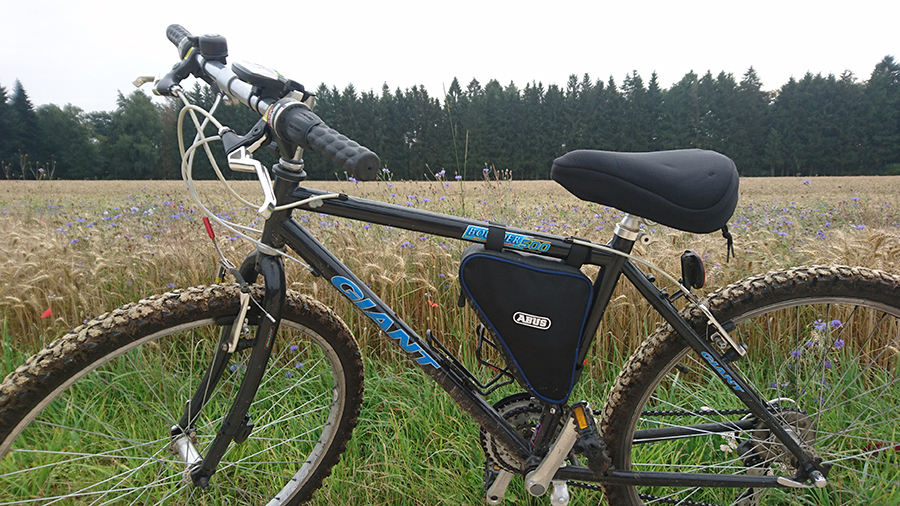 I've also been madly making jam. It's been a while since I made jam, in fact last years fruit harvest wasn't the best and I only managed to squeeze out a couple of jars but this year I felt the urge to stock pile jam until next year so production has been high.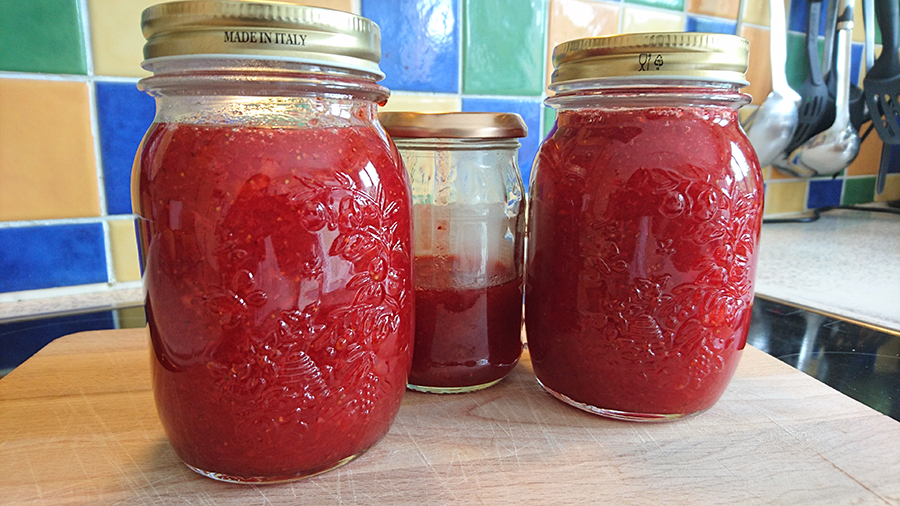 Tomorrow the latest edition of Craft Stamper magazine comes out and while I'm on the subject of bikes I'm really happy to say I've a downloadable digital stamp with this months Craft Stamper magazine. I know digital stamps aren't everyone's cup of tea but I thought I'd show you a few different papers I've printed out my bike onto.
Firstly, I've not used a graphics program to print from just opened the image on my computer and chosen the print options. From left to right I've reduced the image, repeated it multiple times and printed it onto an already sprayed piece of water colour paper. Then I've used clear sticky label sheet, white card, water colour paper, coloured paper, sticky backed brown kraft paper and again multiple times onto plain printer paper.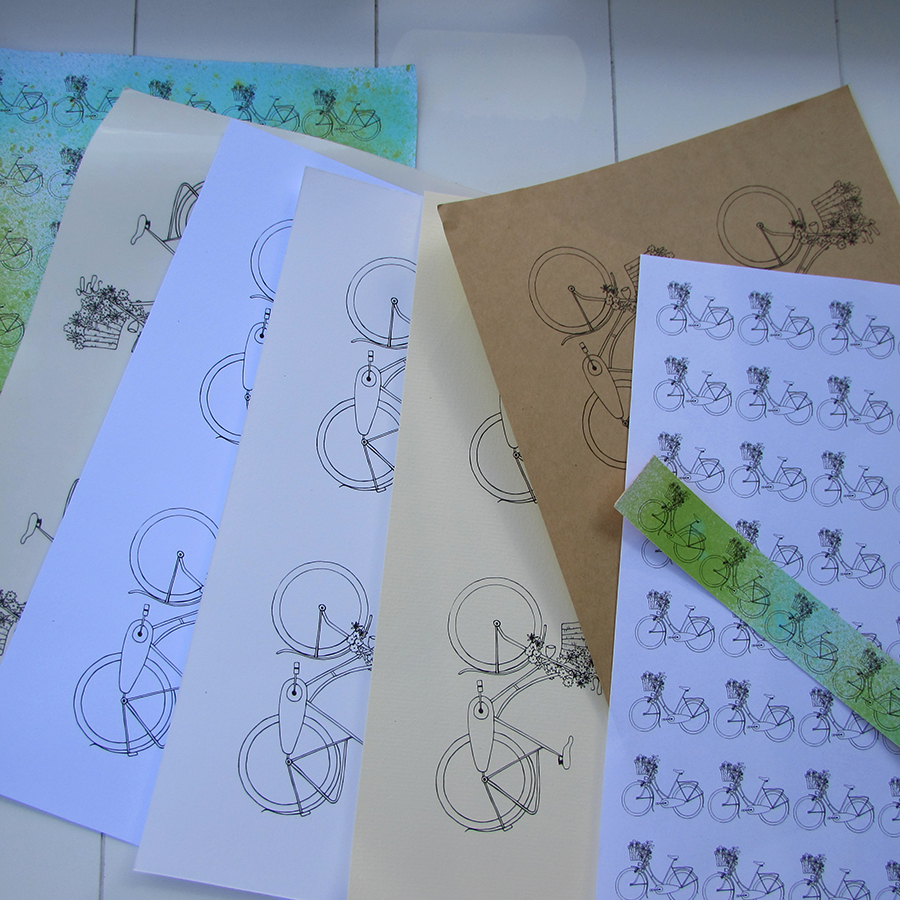 I cut out the image from a clear sticky label sheet so I could put it on my journal background. If I hadn't have been so lazy I'd have cut closer to the image so I wouldn't have got that horrid line around it.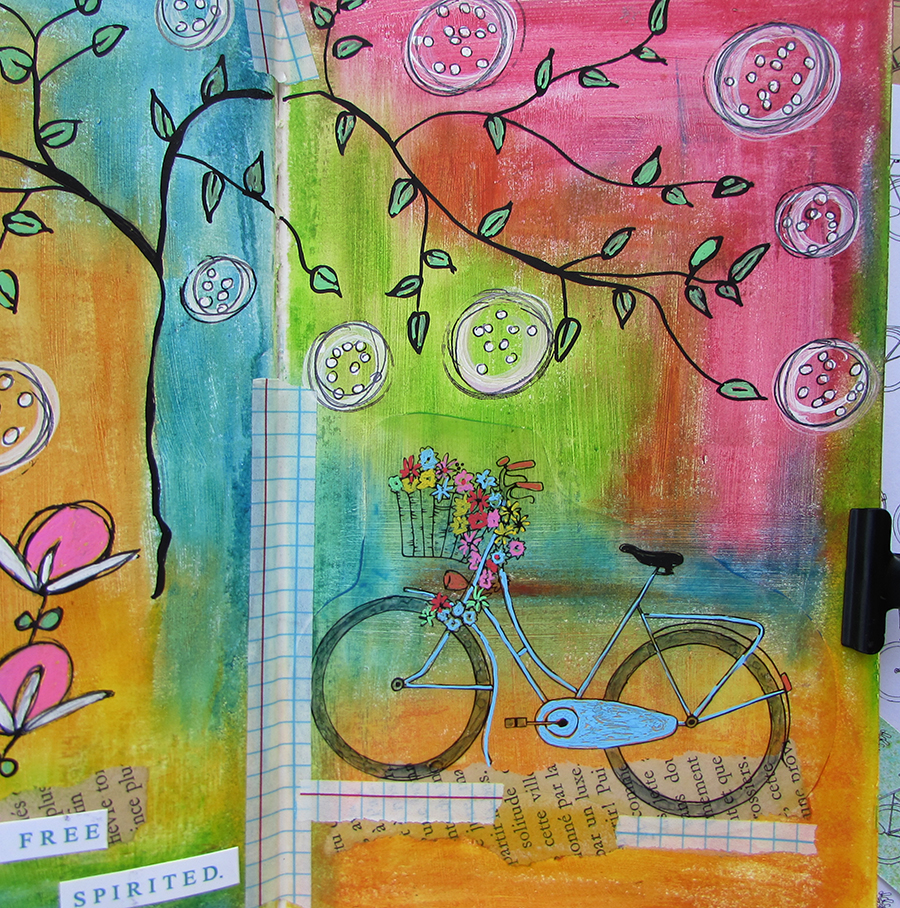 Details of how you can download my image can be found on page 38 of the Craft Stamper mag.
Jaine x