Good morning, well it is right at this moment. The sun has been out for several consecutive days now, I've no idea what's going on? It's cardie on – cardie off!! Two weeks and I'm off on me holls in gloriously hot Sicily, woo hoo.
Before that though it's still project doggy proof the garden and my personal get fit campaign and both are progressing nicely. We visited the fur baby (still no name) at the weekend and he's grown a bit. He spends alot of time outside with his brothers and sisters in the sunshine which is great. Meanwhile I've been steadily getting stronger at the hill climb on my mountain bike and pushing myself to go ever higher and I'm happy to say it's paying off. The morning views are the best.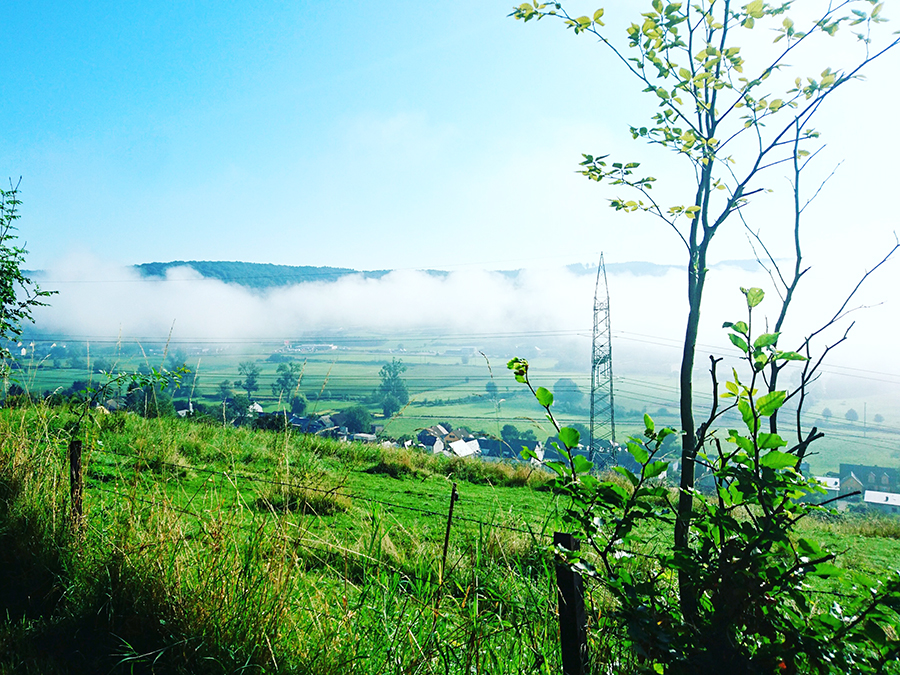 Anyway, back to the studio and I've really caught the travellers notebook bug. I'm not much of a planner person but I'm loving the fauxdori style planner keeping and the best thing is making my own cover and inserts to suit my style.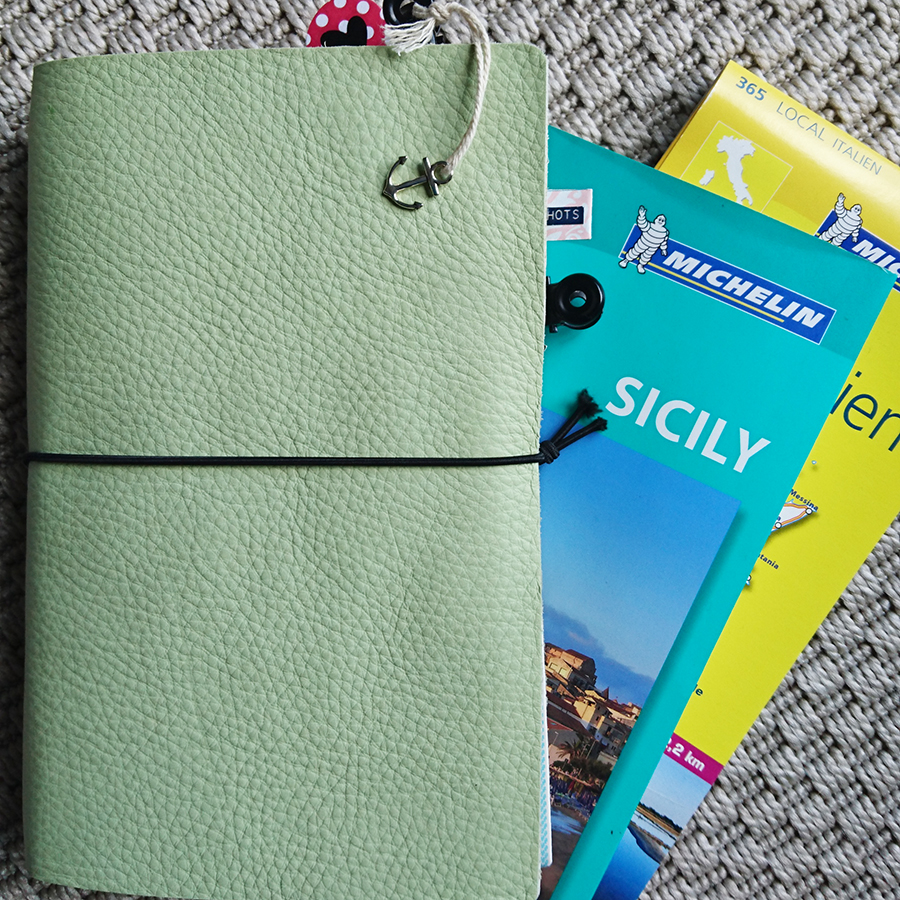 This one is made from a piece of leather and lined with patterned paper. The best thing about this style of journaling is truly it's what you want to make of it. In mine I've a colouring book by my good friend Magda Polakow (found on Etsy), and two Moleskine books, one black and lined and one kraft and blank.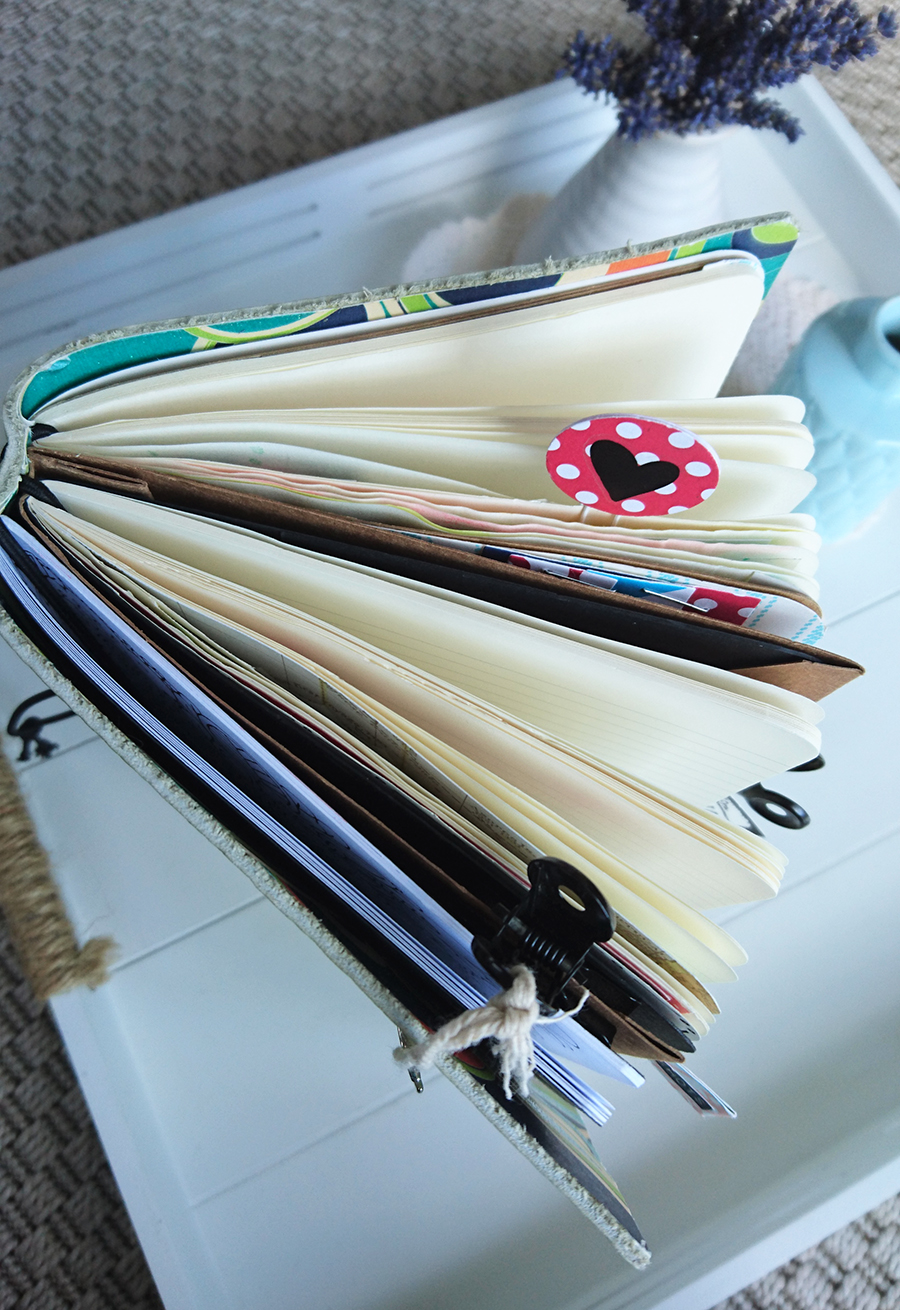 I'm keeping the lined book as a planner with a fitness tracker, calendar, notes and bullet journal style pages.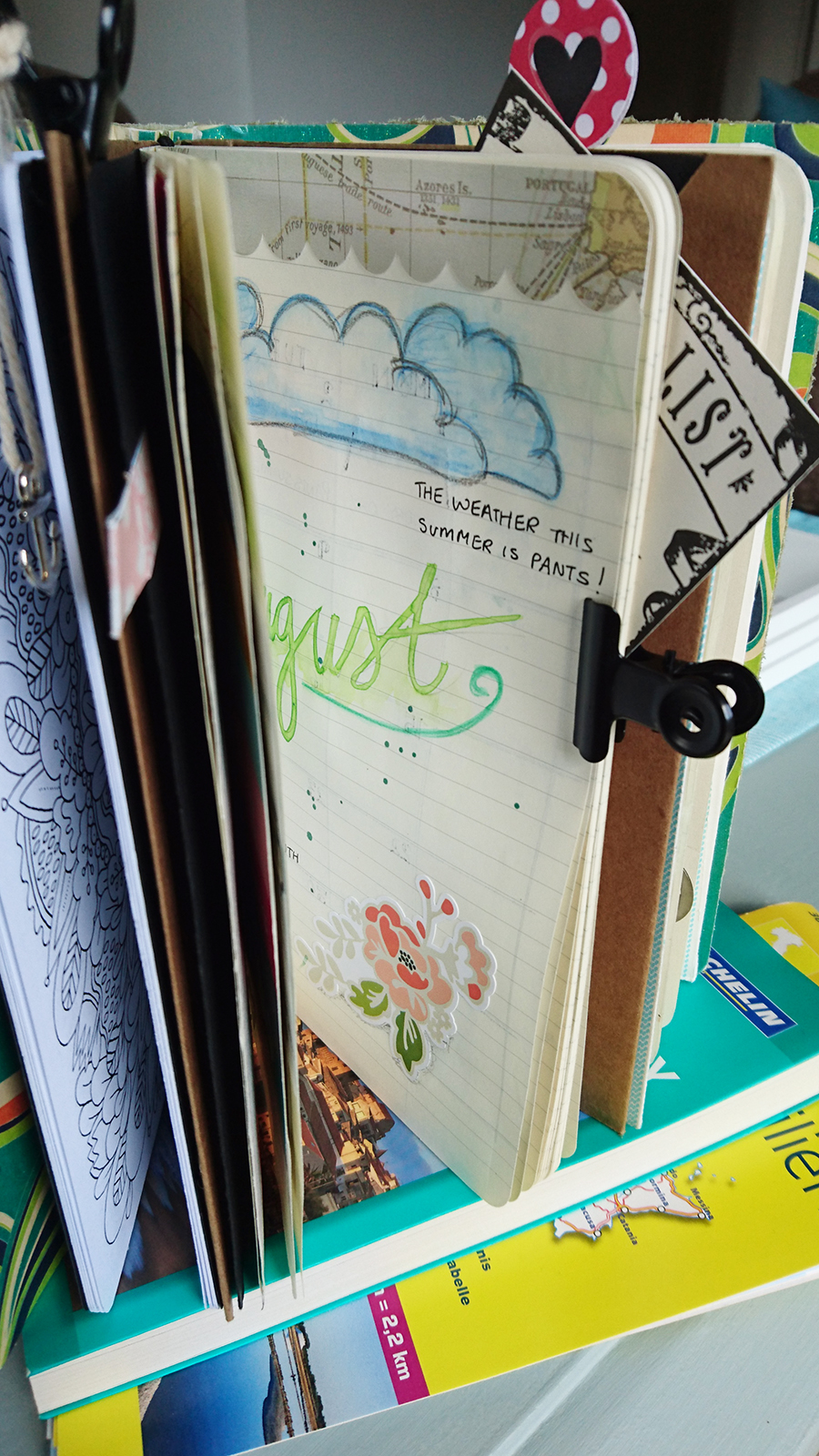 Then the blank book is a sort of retrospective diary of my summer with plenty of pages to journal my holiday in.
It's so nice to be able to add my own touches too like this slip cover/pocket for my journal made with supplies from Canvas Corp.  Mostly their Nautical collection.
Here I'll show you a quick way to make your own insert.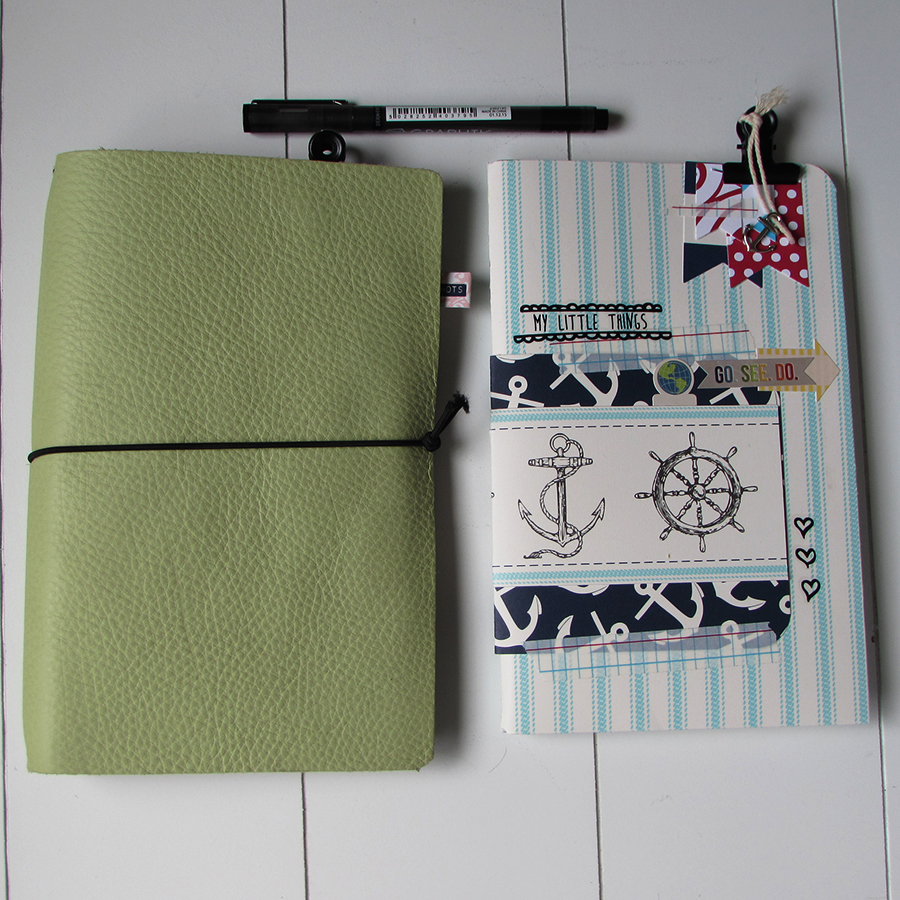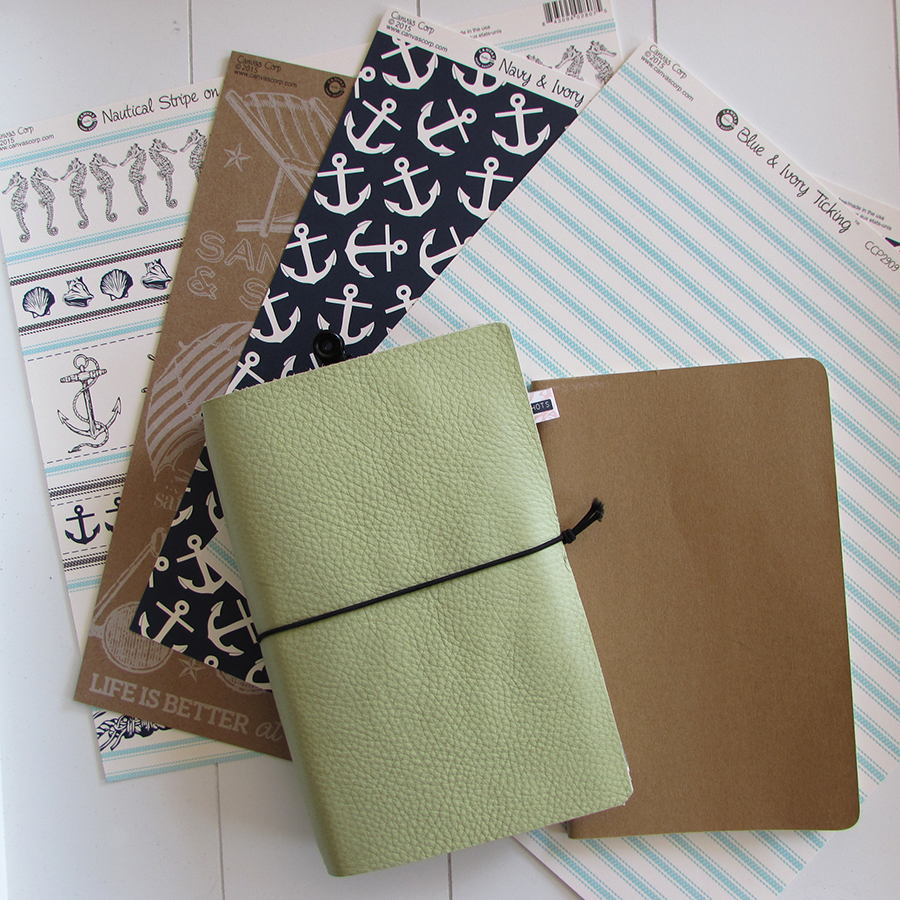 I picked one of the 30 x 30 papers, measured it to fit around my notebook and added another 3cm to create folded edges. The extra paper at the bottom I folded up to form a pocket. I cut a V notch from the middle so it would fit nicely when put together.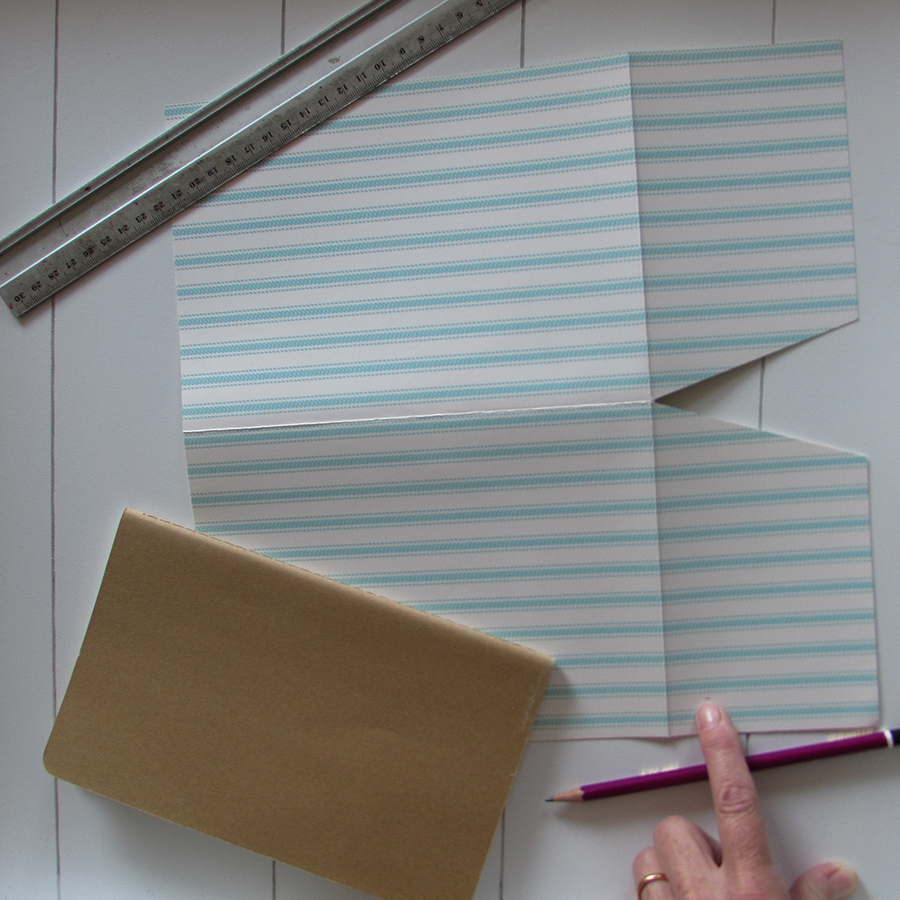 Turning it over I folded the sides in by 1.5cm and cut off the extra bit to the bottom of the pocket.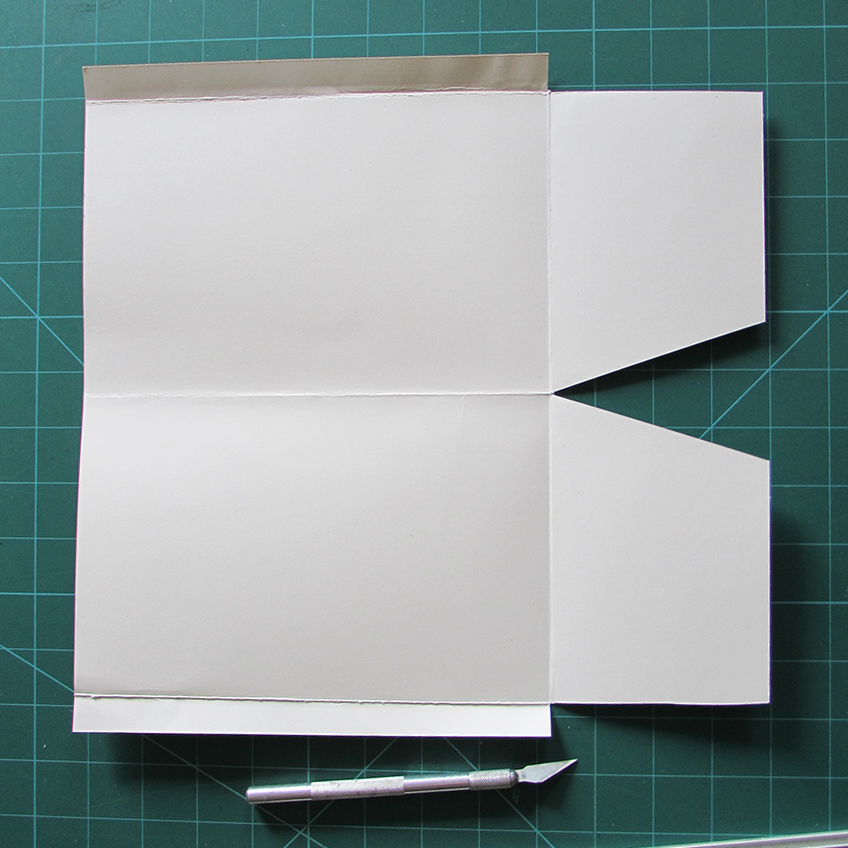 With some strong double sided tape I attached the bottom of the pocket to the side fold.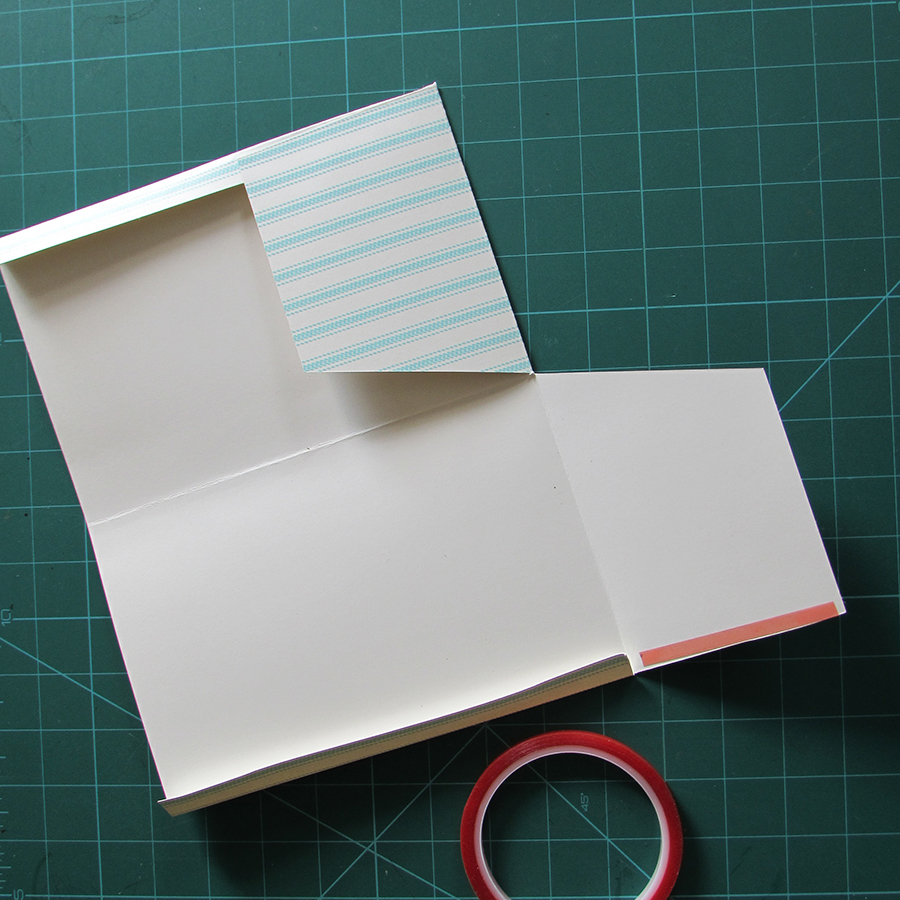 My notebook slipped perfectly inside the cover and the pocket is the perfect place to put tickets and little things. I also decorated a clip with a scrap of paper.
The best bit is the decorating.
Have you caught the planner/travellers notebook bug yet? Let me know if you have, I'd love to know.
Jaine x