Oh boy, what a Summer, I've so much to tell it's untrue but I'll save some of it for further posts otherwise I'll be in trouble for creating a massively boring blog post.
After the pants start of the summer we had with not only the rain but really cold temperatures too (it did feel like Autumn already), we're now experiencing an unseasonable heat wave. The weather is really bizarre. Anyway, to make the most of it I'm spending as much time working outside as possible which is absolute bliss. Long may it continue but it doesn't make planning for Autumn and Winter easy as I just can't get out of my Summer mode.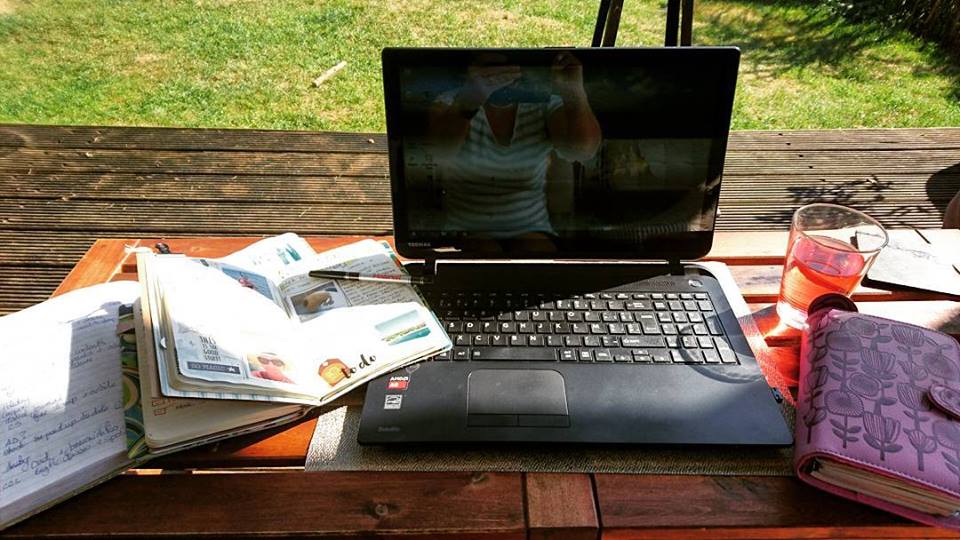 Last week the latest Craft Stamper came out in the shops which is the October edition to be precise. It's full as usual with loads and loads of fabulous Mixed Media projects for all crafters  including a cool, colourful article by me and this month it also features four free digital stamps created by Trish, Magda and me. I drew this street scene which is crying out for some colouring in.
I thought I'd show you an alternative way to print and colour a digital image by making a couple of stickers and using two very different ways of using alcohol ink.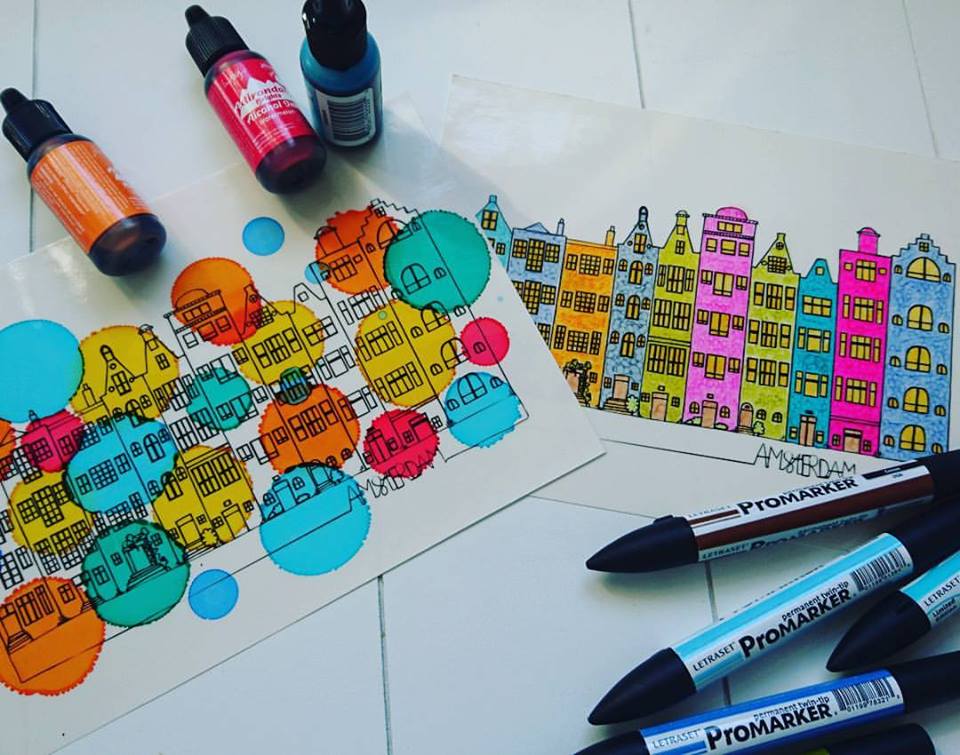 To make them into stickers I printed onto clear plastic sticky backed sheets which are specifically for ink jet printers. I printed them A5 size so I could fit two on one sheet.
For the first one I thought I'd colour the image in with Promarker pens. As the surface is non porus the alcohol in the markers creates a sort of mottled effect so so I added to this further by going over the colouring again just by dotting the colour. It gave the facades more texture instead of just being flat blocks of colour.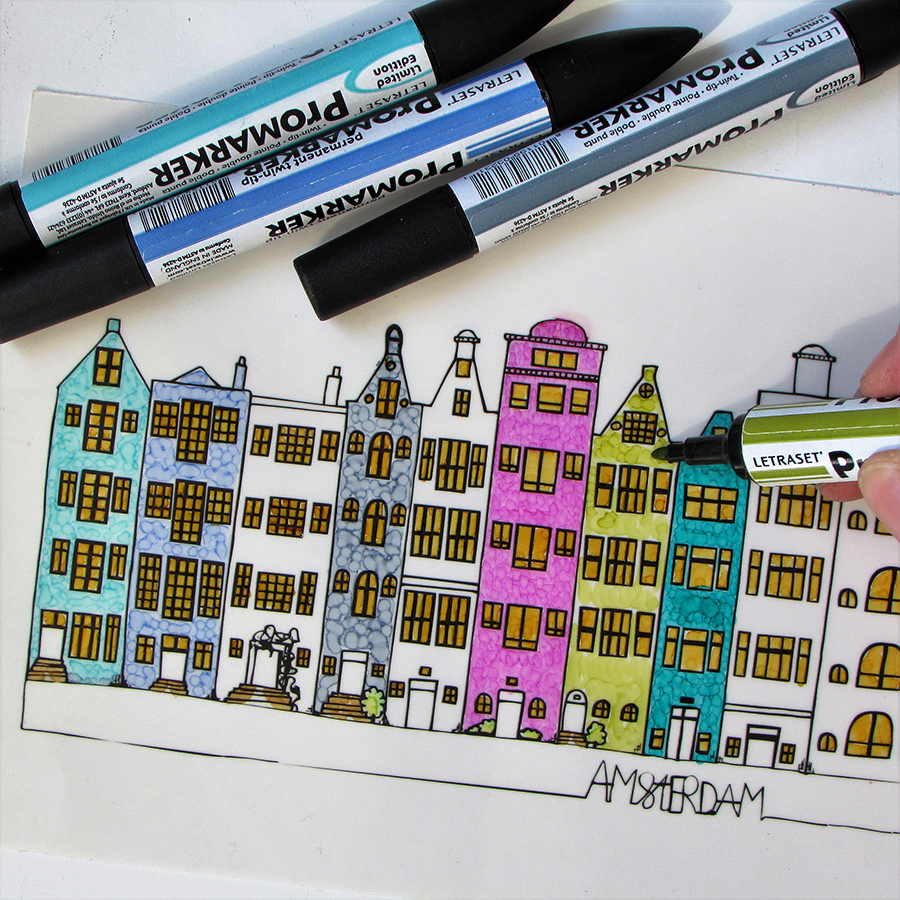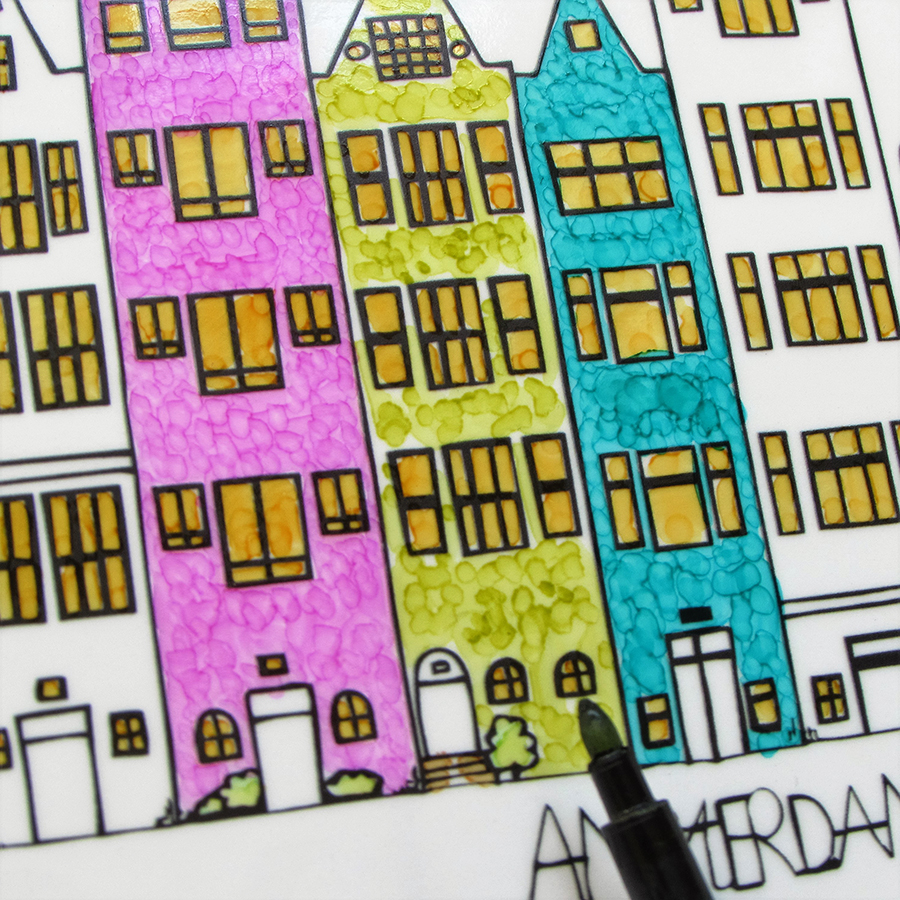 The second one I treated in a totally different way and just dropped Alcohol inks onto the surface. I love this spotty look, I thought it looked very funky.
Being stickers I needed somewhere to stick them so one went on the front of my Cricut machine,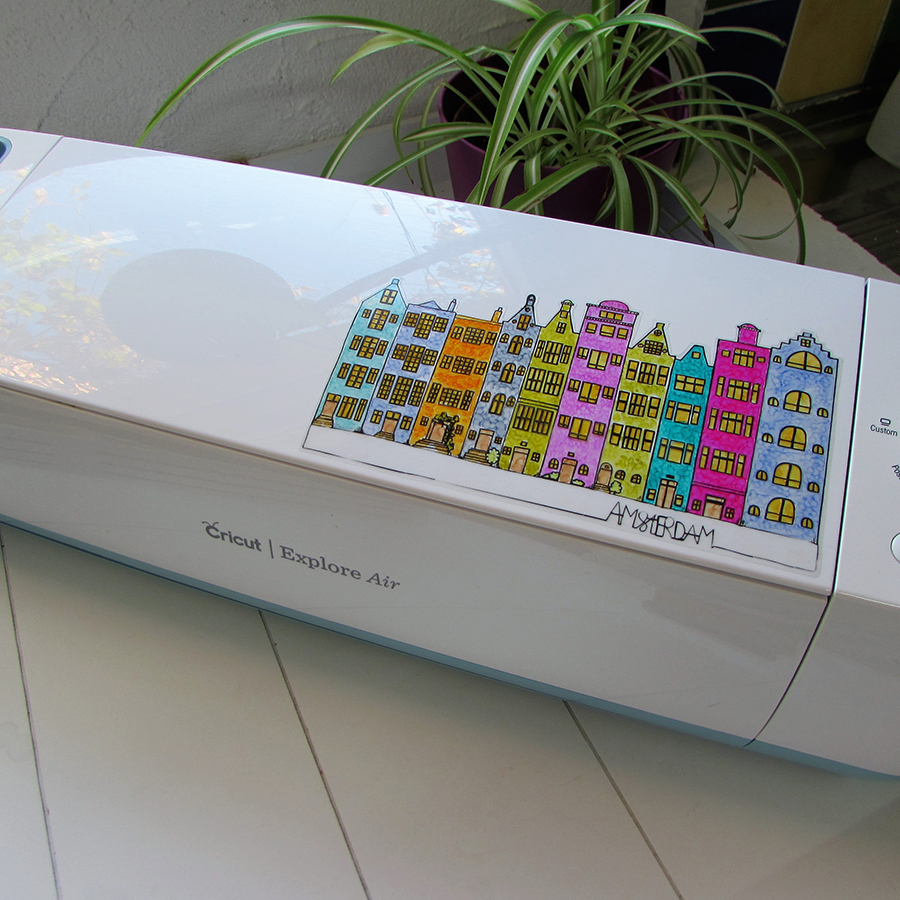 and the other I stuck on the front of my travel sketchbook.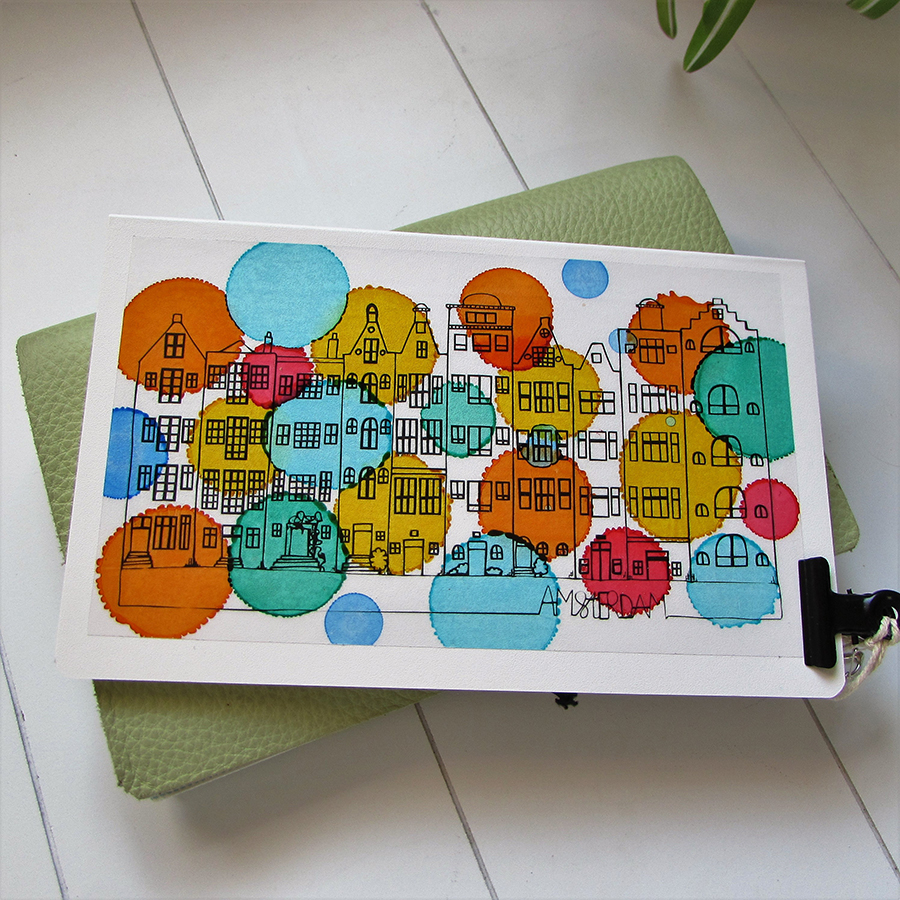 I think both are pretty funky to be honest. You can down load your own street scene by getting hold of a copy of Craft Stamper here or a digital version here
My little houses rubber stamps are available to buy in my shop.
Stand by for a look into my travel journal, news of a new family member and a few pics from a brilliant holiday in Sicily.
Jaine x