Today I thought I'd go back and share a project which I made a while back for Canvas Corp but which is still one of my favourite pieces. It was made using Tattered Angels High Impact Paints as a background and offcuts of paper and fabric for flowers.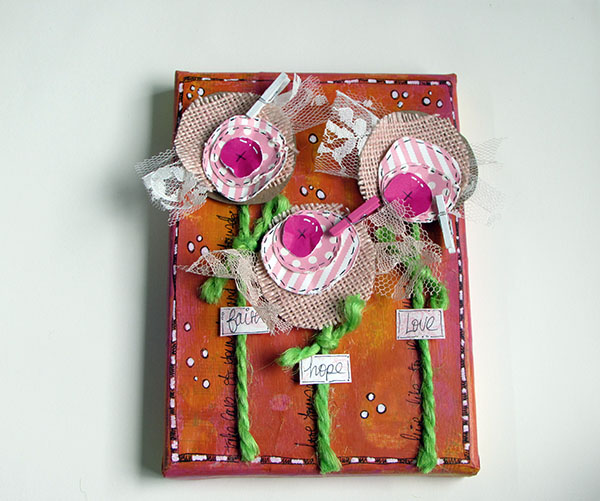 I used my finger to spread the paint which I often do as it gives a much better blend without brush marks.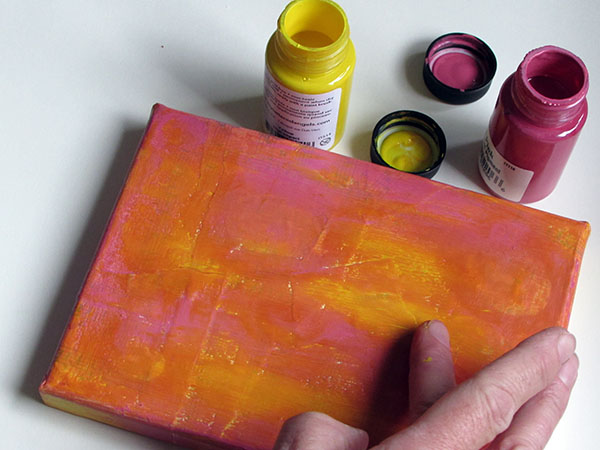 A bit of doodling finished it off.
For lots more inspirational projects just visit the Canvas Corp web site blog.
Jaine x