IT's a stormy Sunday here in Luxembourg with the wind and rain lashing outside, but inside it's cozy and warm and I don't feel bad about spending it in the basement studio cutting and sticking and doing what ever comes naturally!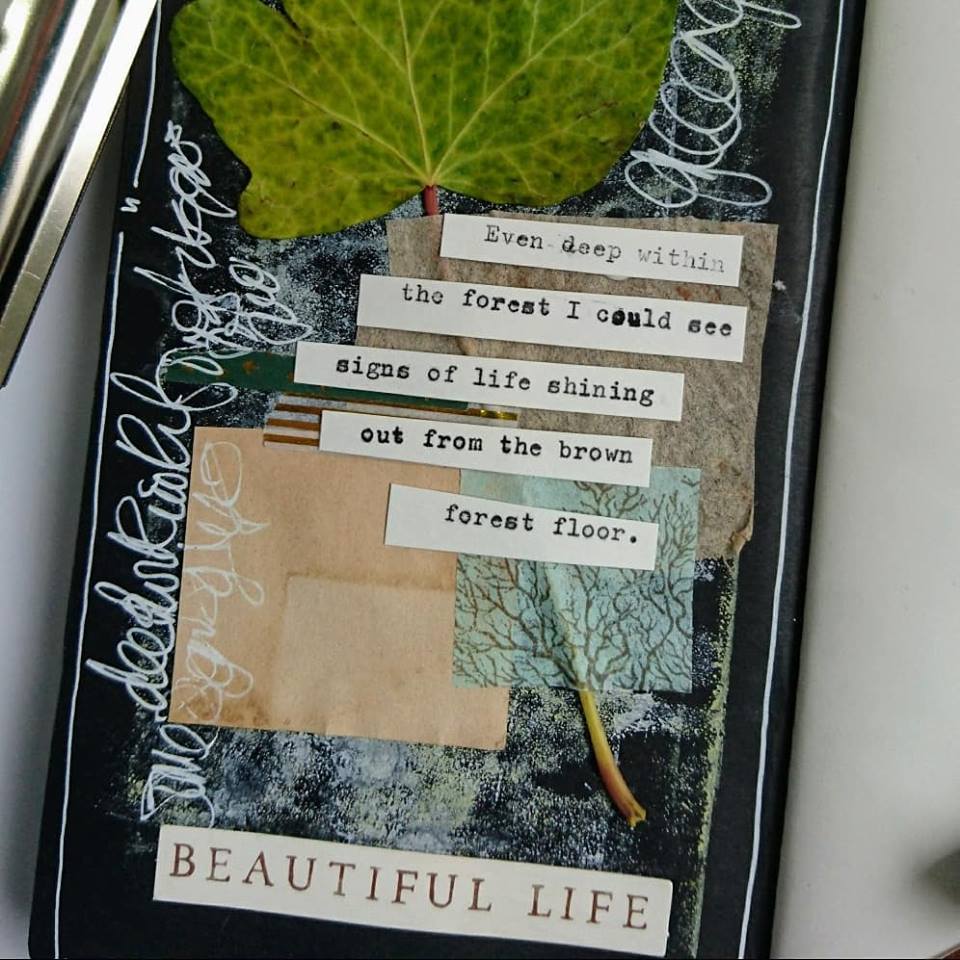 It started with a simple clearing out of my bits and pieces cupboard and ended up with a collage page made using tea dyed paper, tea bags and a leaf collected on a forest walk. I love a bit of collage and picking up this leaf one day last week, I knew what I would do with it. I adore the black pages in this mixed media journal from Prima and I'm considering painting all of the other pages black too. However that would mean I'd not be challenged by the other pages in the journal which are vellum and Kraft as well as white.
This week I posted on the WOW! Embossing web site with a few hearts made using one of the new TRIOS collections. Read the full blog post here.

It's not that I've a black heart inside but I love a bit of drama and cutting these hearts and mounting them on black created just the right sort of drama I was looking for. The particular set I used is called Confetti and consists of these three fabulous colours which contain flecks of silver powder. The effect is stunning.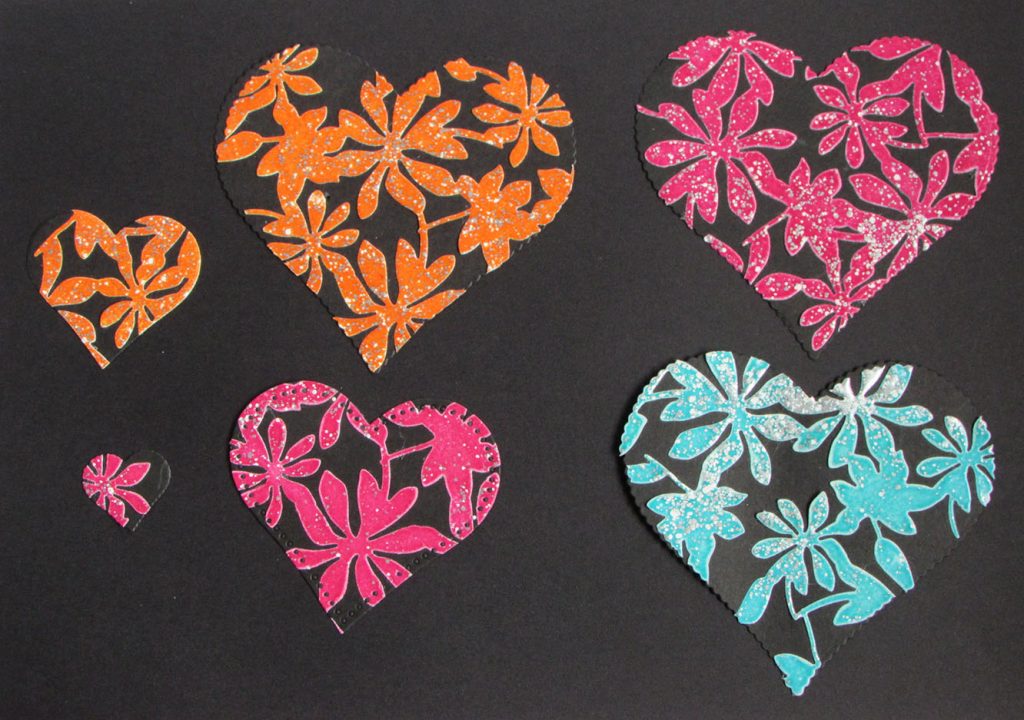 I did make a card with a more conventional coloured background but I've plans for these black hearts so watch out! The new Trios will be in the shops from March and the other collections are just as amazing.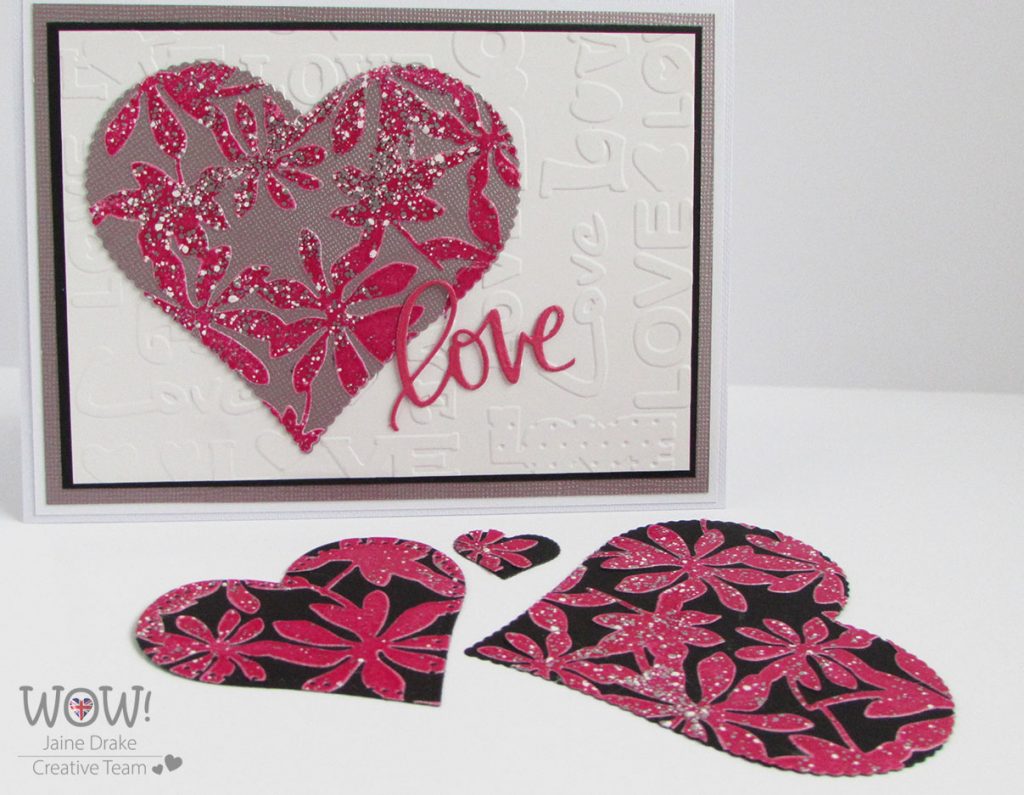 On a different note, another heart from last week is this one for the new February Facebook challenge which is hearts, pink, red and anything else in between. You can discover the other amazing projects here on Facebook.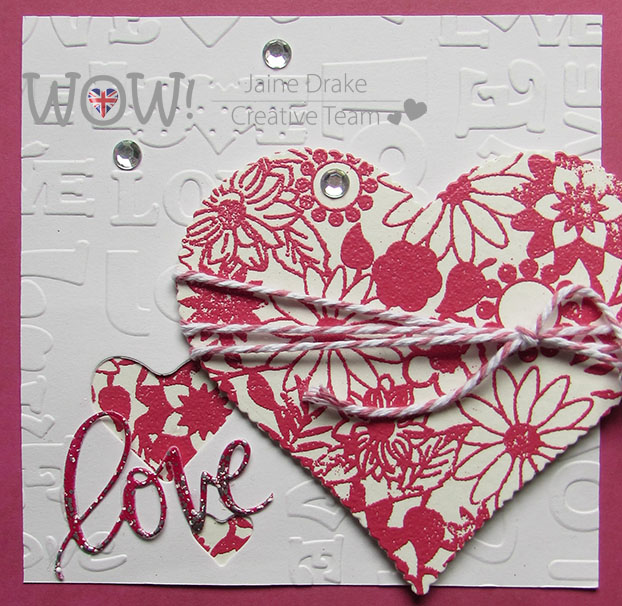 I love a bit of black for creating drama and showing things off so amazingly. I hope you do too?
Happy Sunday everyone
Jaine x