Oh bother, I've missed a few posts, I've not been well so I'm afraid my best of intentions went right out of the window.
I'm having a good day today so I can catch you up on the good stuff which did happen last week.
Well for starters the sun came out and made us all feel really Springy. As much as could be done outside was done outside and a spot of sketching was right up there. By the end of the week it started pouring with rain and I  ended up with a jumper on again which goes to show we shouldn't take these moments for granted.  As I said I wasn't feeling well so I ended up watching my neighbours digging over their plots ready for the new season and all I can do is imagine their thoughts as they look over at mine, destroyed by the dog and full of weeds.  Hubby and I have got a plan up our sleeves though which will knock their socks off!!  Maybe.  This week the sun came back and we were treated to some truly warm days.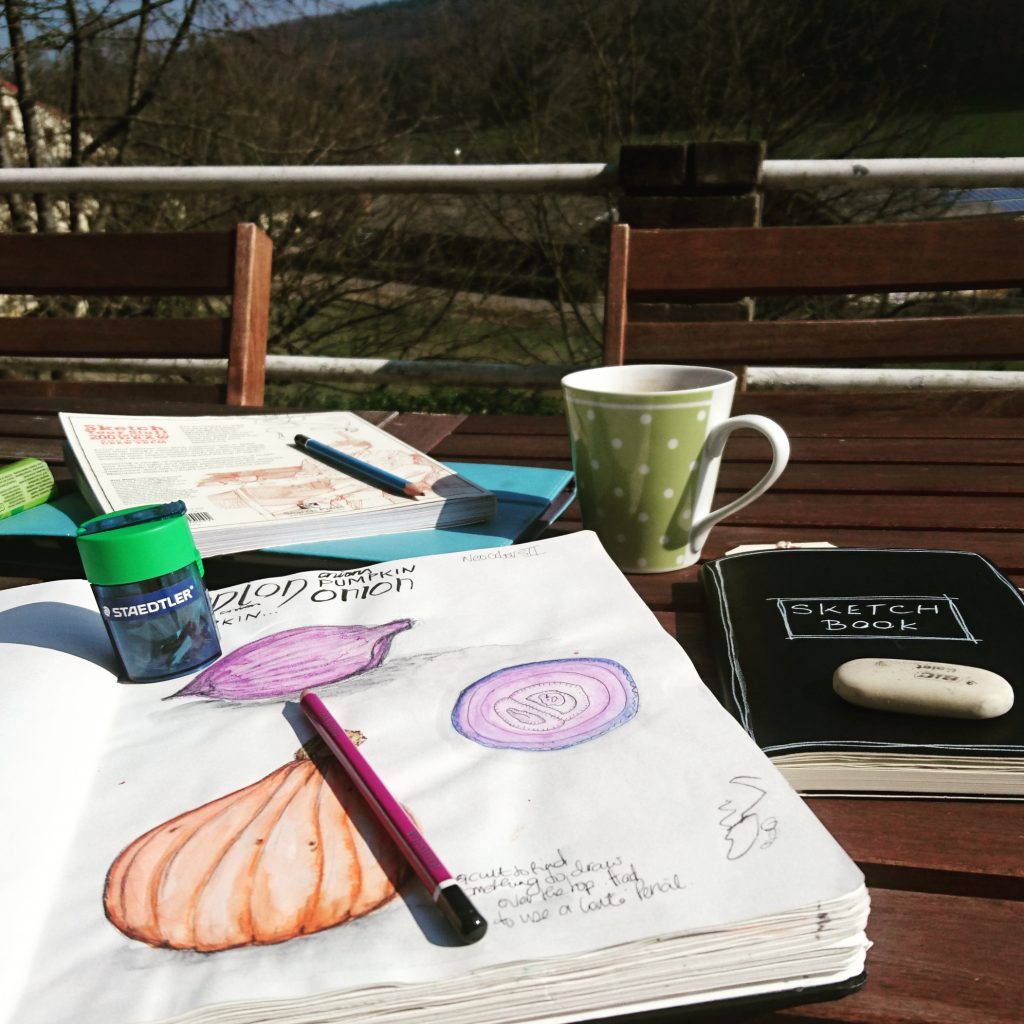 I did receive a very welcome package from Paperpenandplan just over a week ago containing some Simple Stories goodies. Planner stickers, stamp, washi and paper pack. I couldn't wait to open and use it.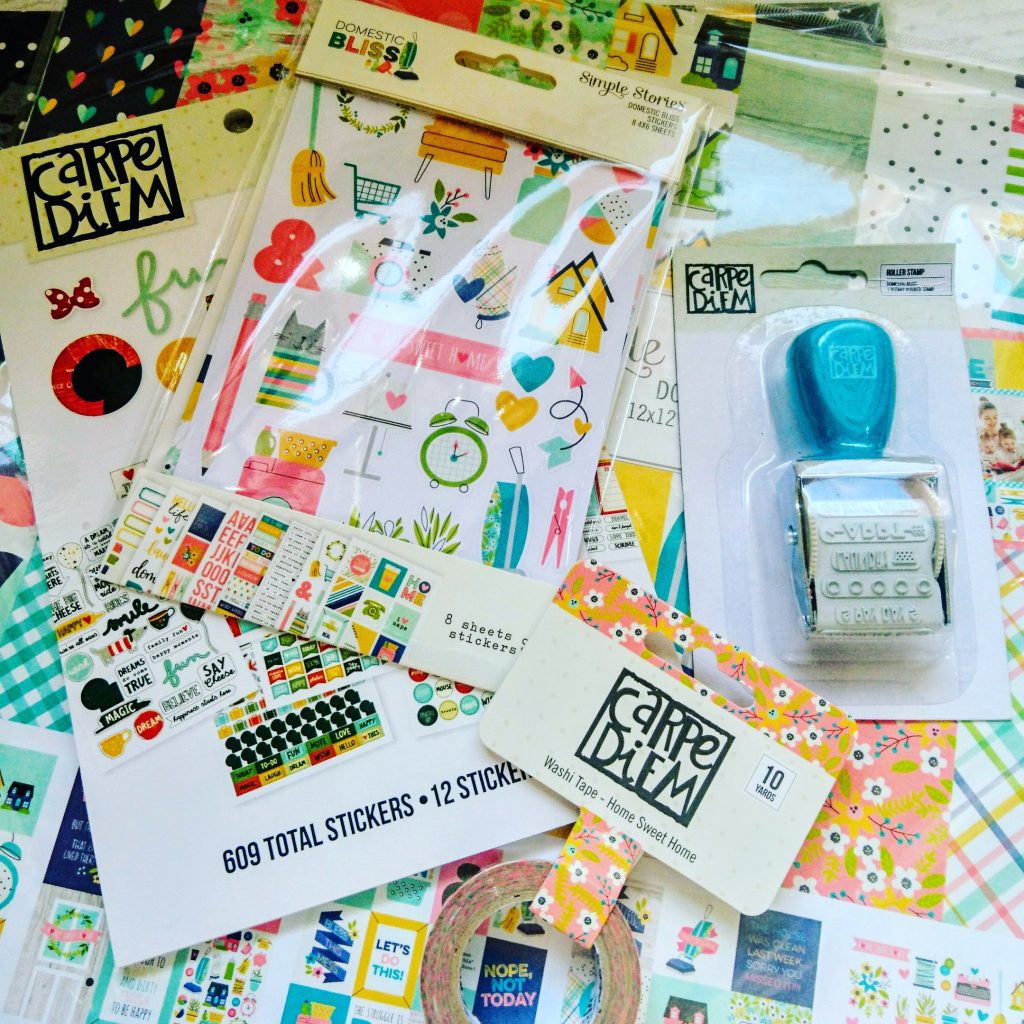 As the title suggests, small is indeed beautiful to coin a cliché and my passport sized Travelers Notebook is fast becoming my absolute favourite planner of all time.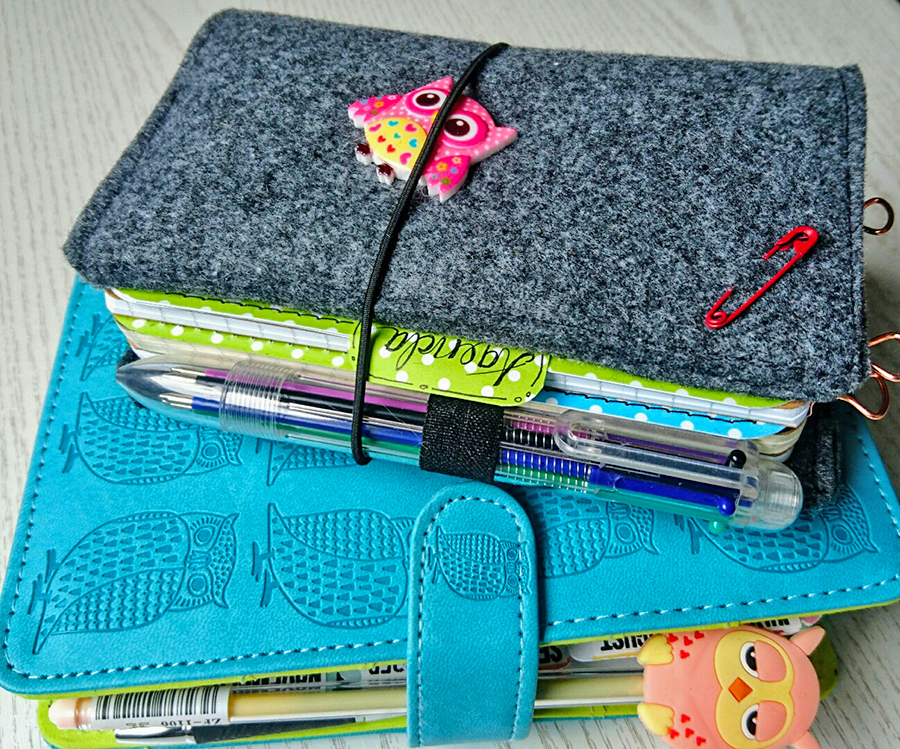 I decided to make a mini insert for it using some of the Simple Stories Domestic Bliss papers which arrived from Paperpenandplan.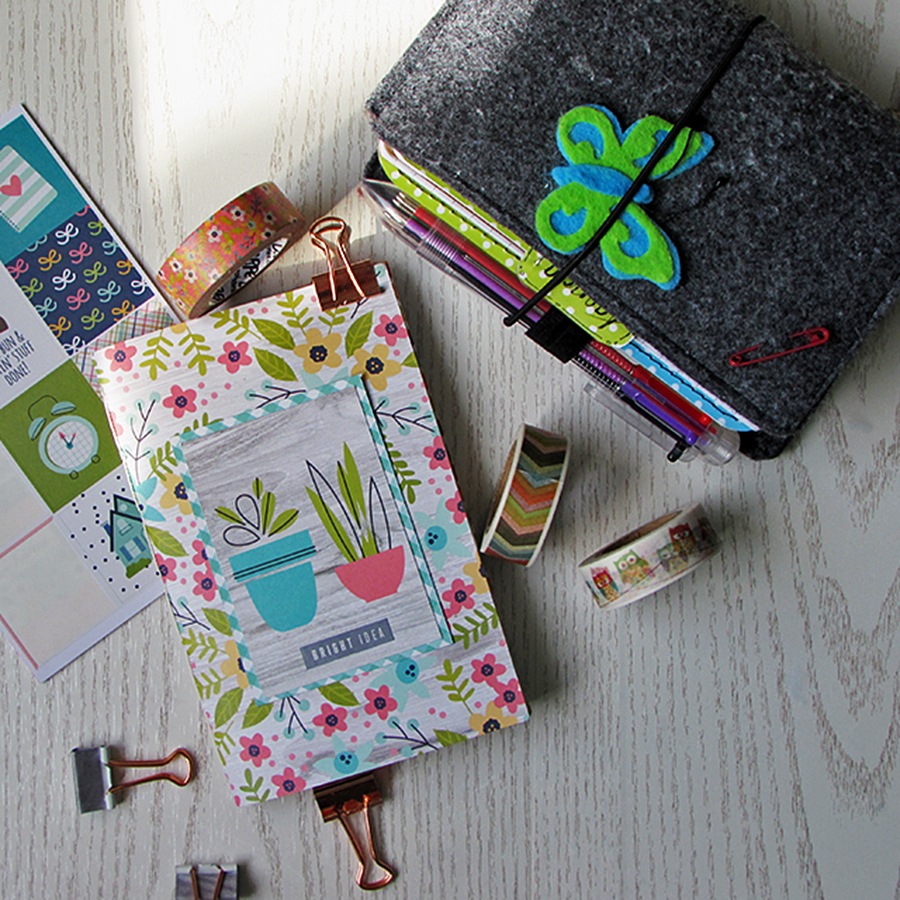 As before the binding is hand sewn as that's my favourite method of binding.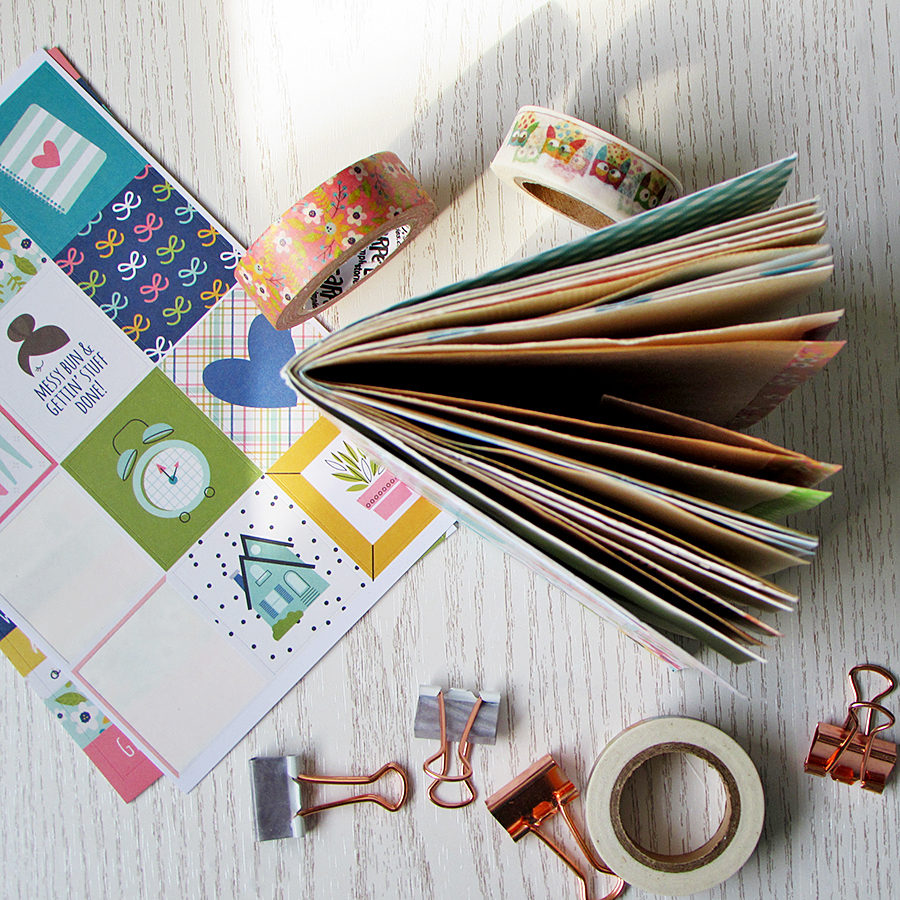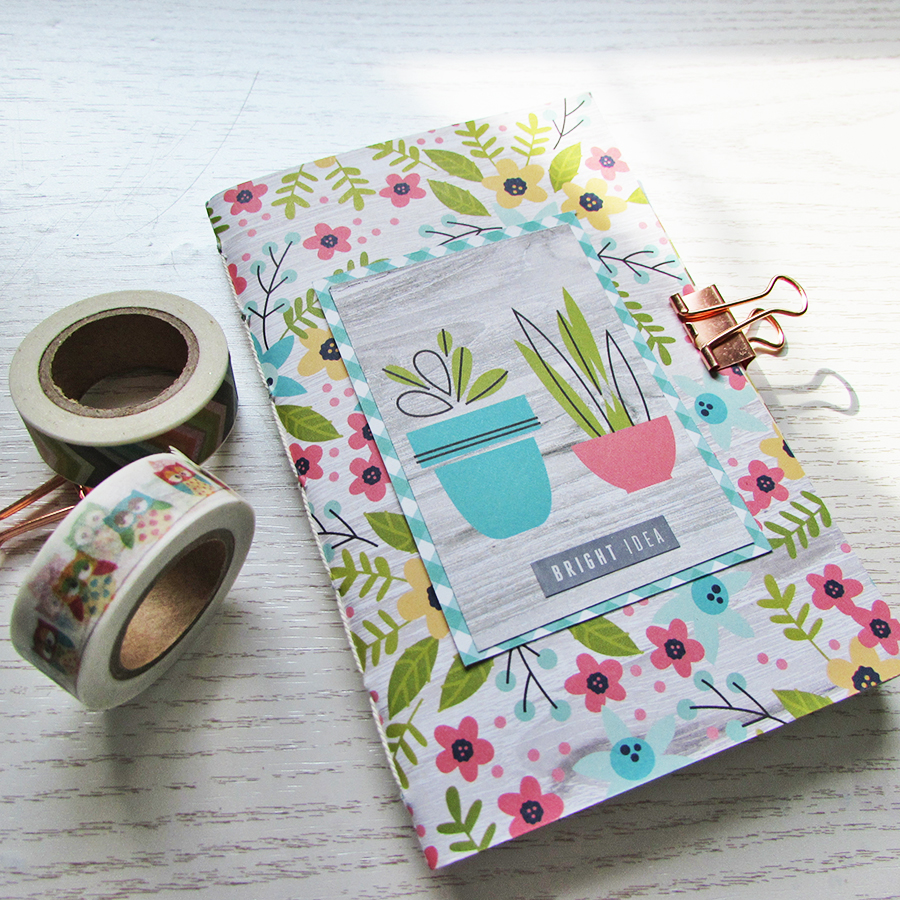 I love it.
Have a good weekend and for now Happy Friday.
Jaine x