We're now past the longest day with not only a heatwave but it's just been so dry. Officially we're now in a drought situation with a ban on using the hosepipe for anything other than watering the veg patch. As a result I've just spent two very depressing hours cutting down quite alot of the border plants to try and conserve some energy and keep them alive. I notice too either I've lost some plants due to the lack of rain or they're just lying dormant and will come back next year which I hope is the case. Either way I've lots of gaps with bare soil.
Maybe I should just replace everything with grasses and more drought tolerant type plants!! Fake grass would be an option too.
Anyway that aside, I did have the urge a couple of days ago to open my travelers notebook journal. I had no idea what I was going to do other than I needed to get out some watercolours. Working outside too in the sun gave me lots of inspiration.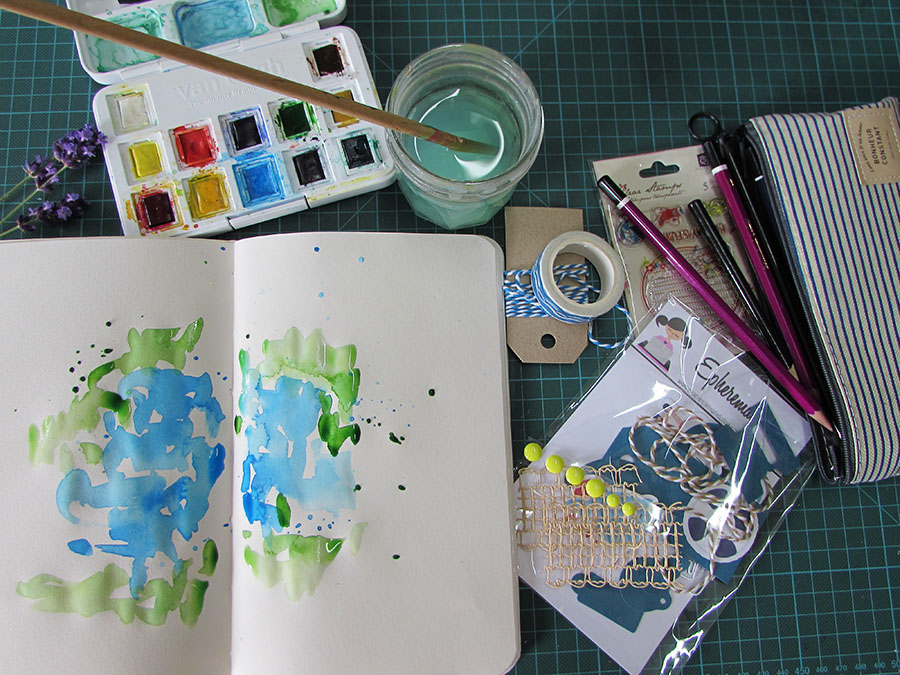 The finished page included some bits from my June Sweet Treat Box from Paperpenandplan as well as a few sprigs of Lavender. That cute pencil case came in the same box too and I just love it.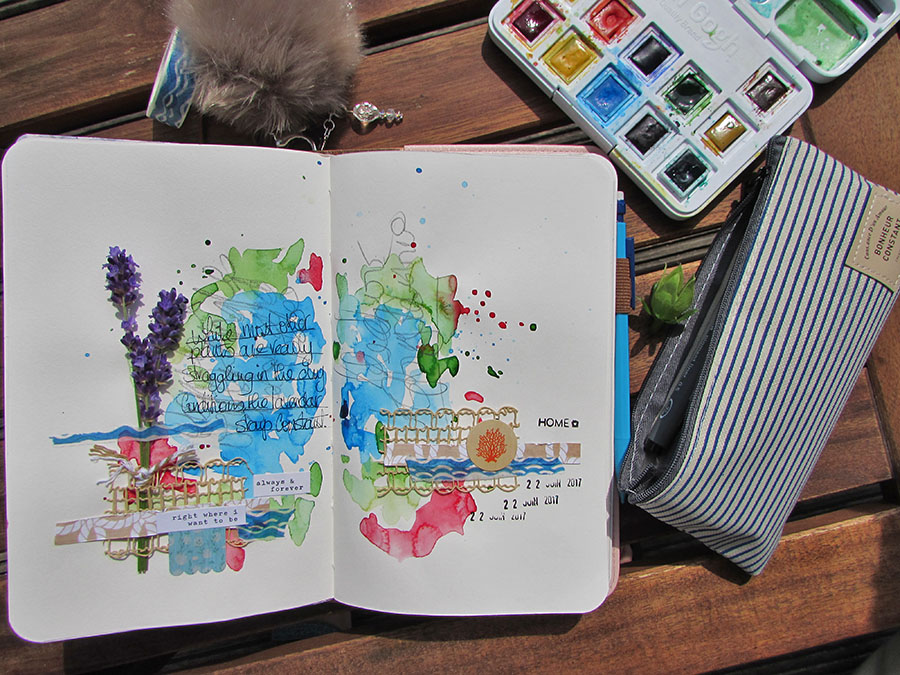 Here are a couple of close ups.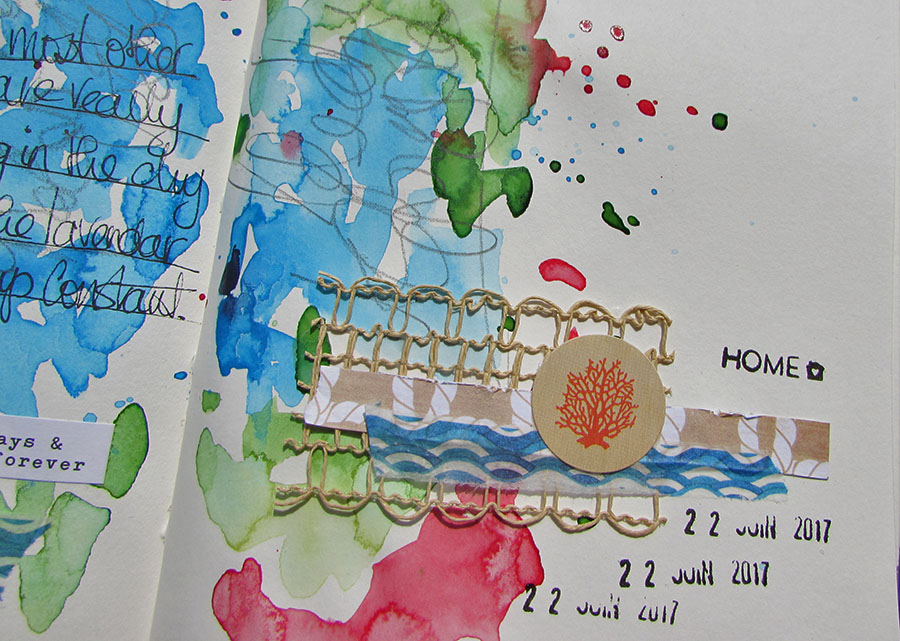 I've a few exciting projects coming up quite soon, one of them being Christmas In July, can you believe that??
Have a good one
Jaine x