"Dear Father Christmas, please can you bring me a new sketchbook as I've almost filled mine up since I started it in January. Thank you"
I've only a couple of pages left in it and at the rate I'm going I'll need to add a few tip-ins before Christmas. If anyone can recommend a good one preferably hard cover A4 please tell me as I'd be interested to know.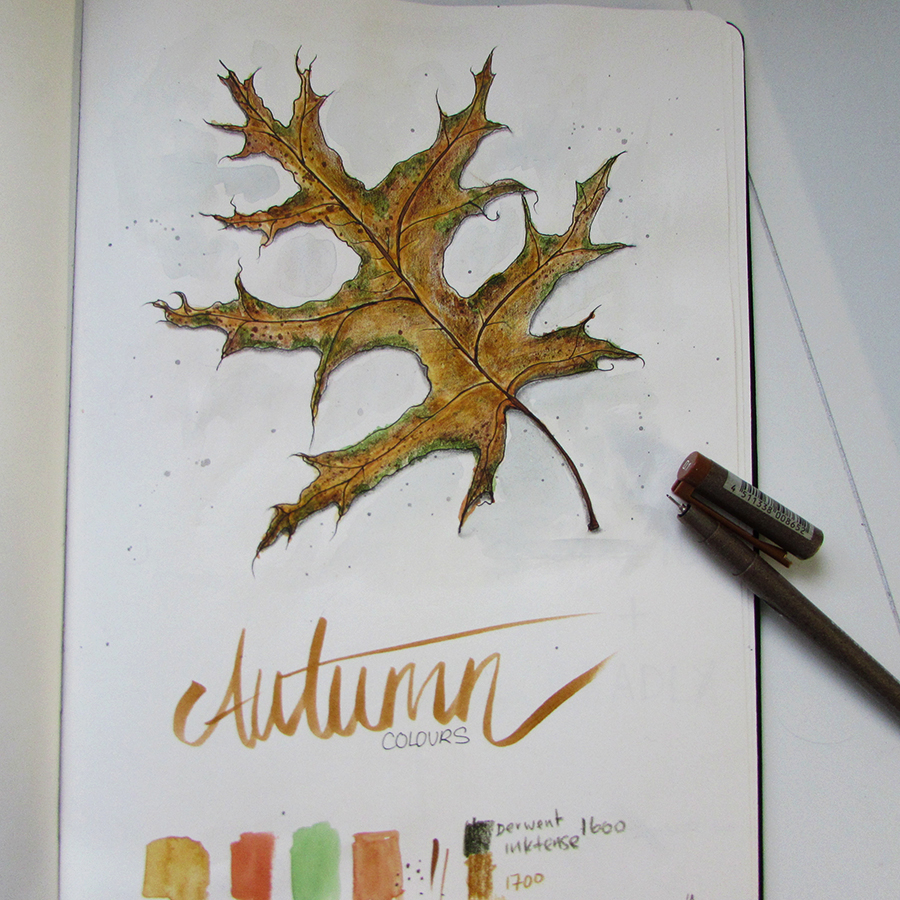 I know it's a bit corny and I've said it so many times but I find the forest in Autumn so full of inspiration. When I get back from a walk my pockets are usually filled with treasures I've picked up along the way. I have to point out the mushroom below didn't end up in my pocket, I took a photo instead. Just sayin'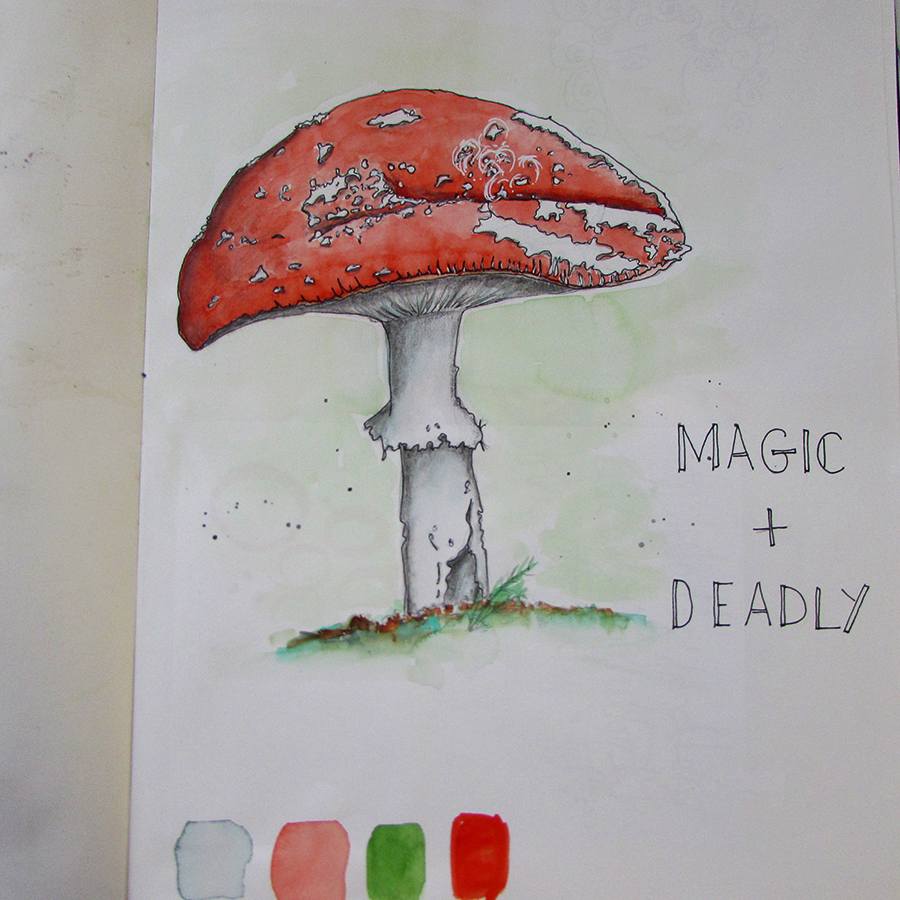 I really need to work on my Christmas card design for this year and I'll be working in those last few pages.
Have a good weekend
Jaine x