I think as time goes by, the way I work changes and evolves and the things I used to hold on to as my foundations have been overtaken by other ideas.
It took a visit to a very good friend to remind me of the love we both had for creating masterboards. We used to create these magical backgrounds regularly and I think I even gave a workshop based around one at some time in the past.
It was a visit to Lena's last week when she produced a big sheet of 50 x 70cm white card and challenged me to make a masterboard from it. So challenge accepted, I took it home and took out the acrylic paints. I rolled, smeared and scraped three colours plus a white randomly over the surface, then used a stick to scribble black ink. Masterboards always get to a point when you think, what the heck am I doing? but you have to push on knowing that the end result will be all worth it.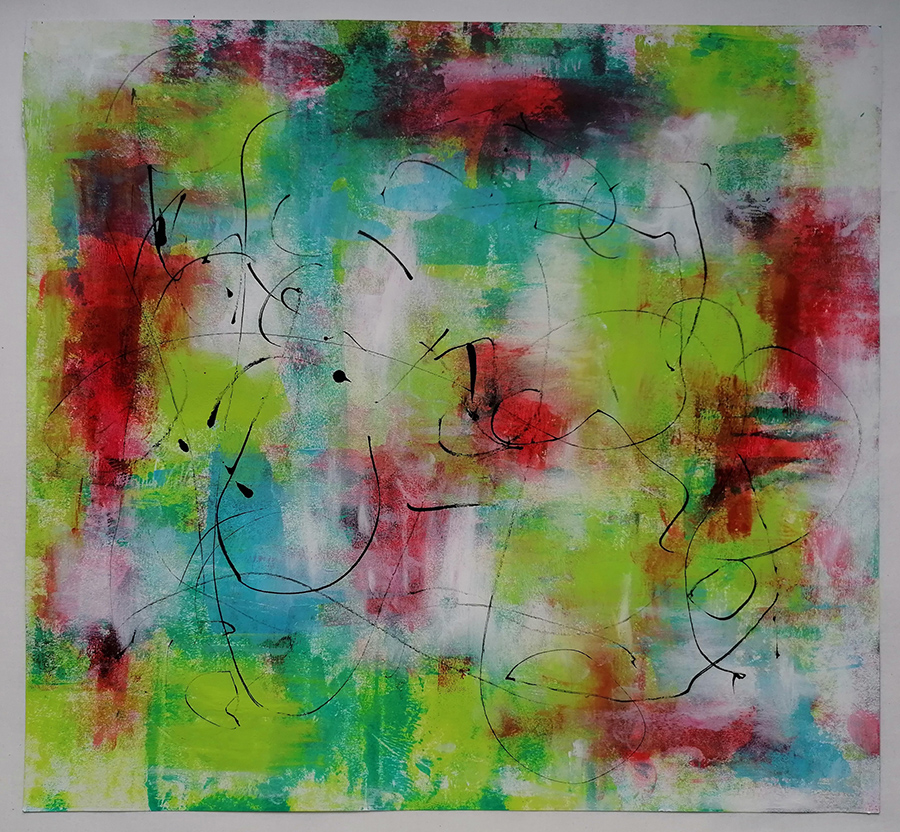 Once dry, I cut the whole sheet into 10cm squares. Immediately you can see these mini abstract works start to look like masterpieces. I had some left over to cut a few ATC's too.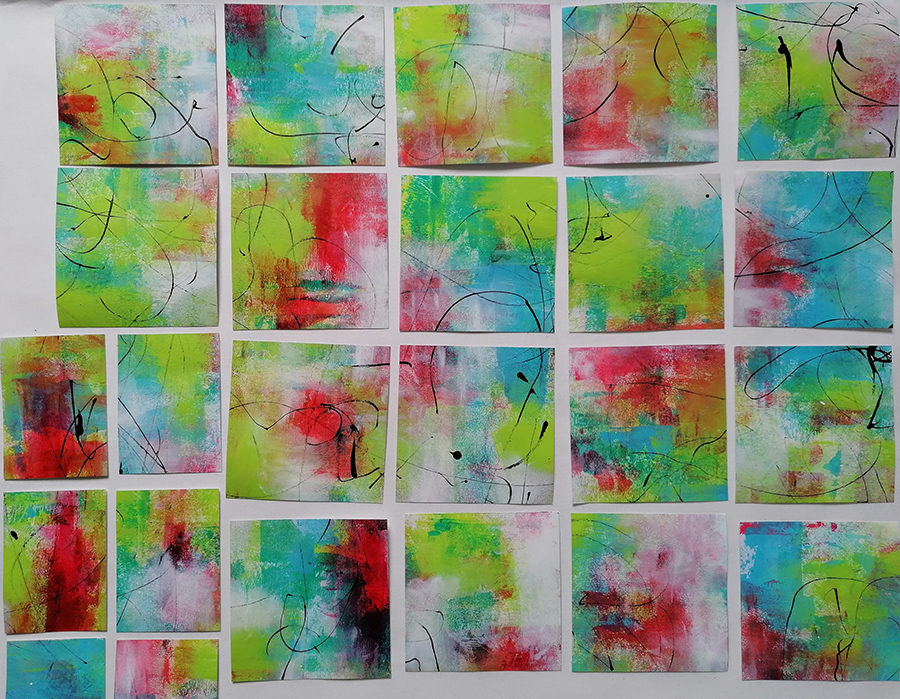 I took the squares back to Lena's this week and added the torn book page and copper paper strips. I mounted some of my favourite ones onto a strip of white accordion folded card and immediately they started to sing to me.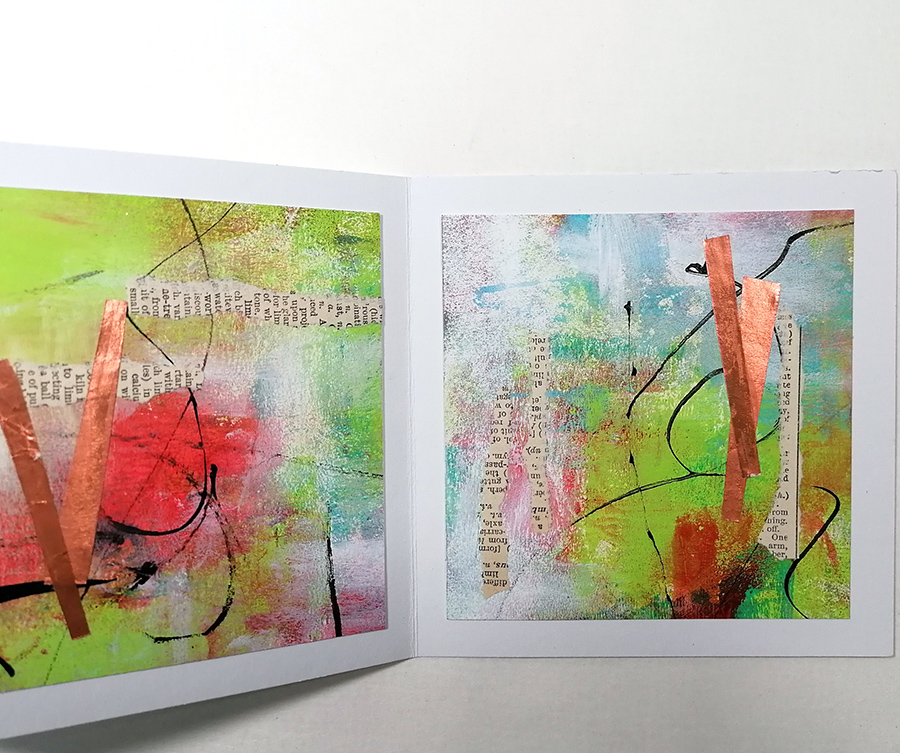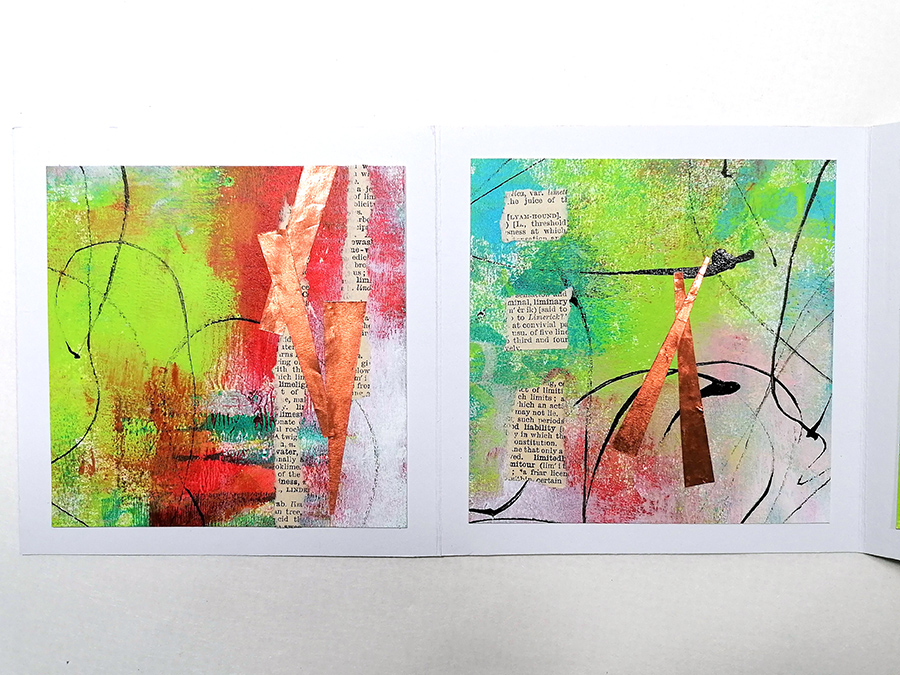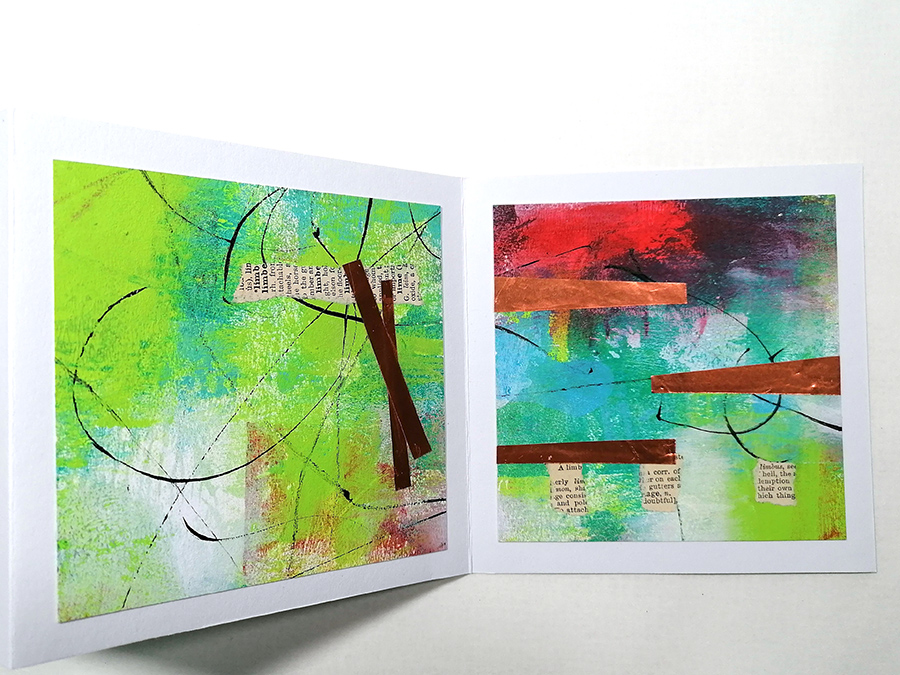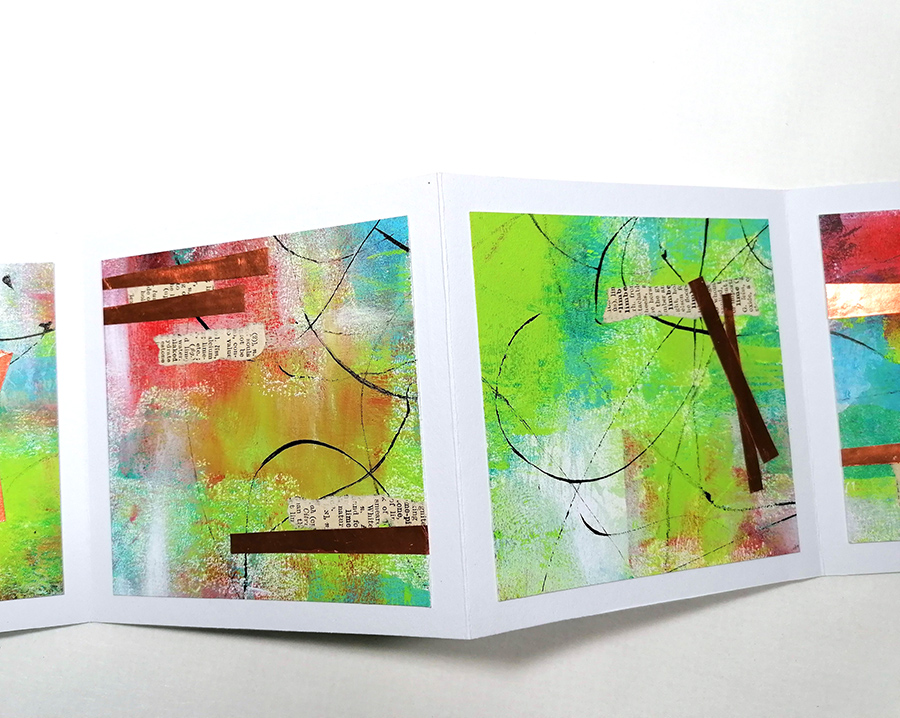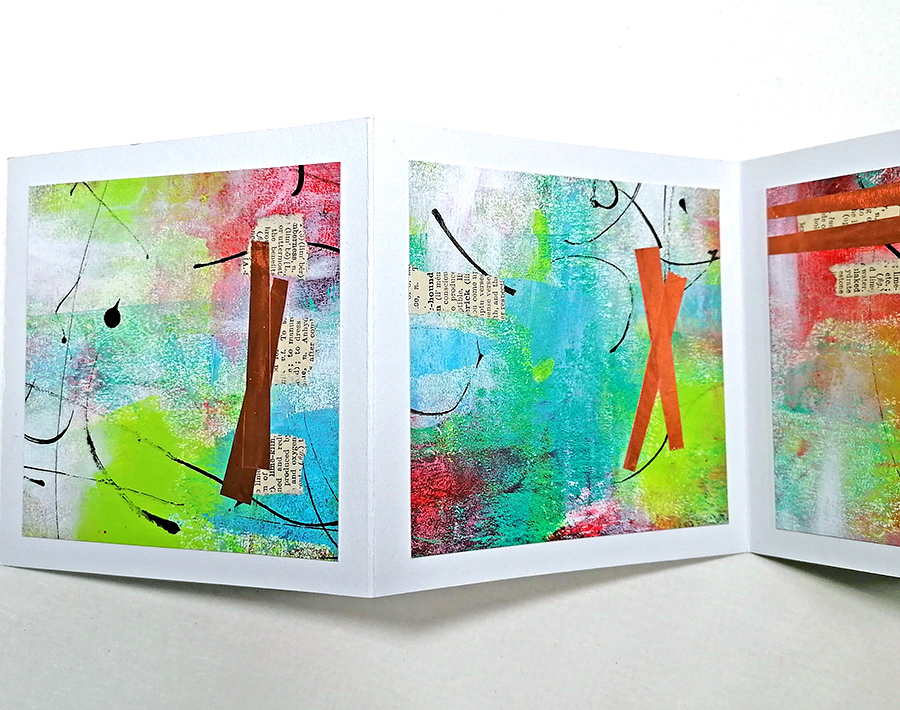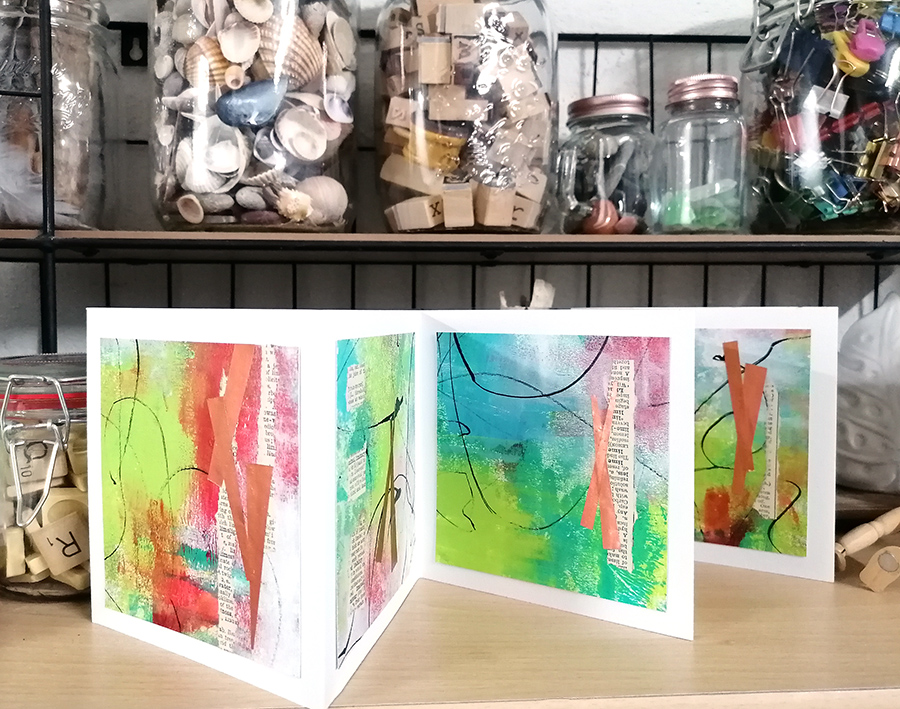 It's such a satisfying process. It takes a leap of faith to firstly, stick with it and carry on regardless of what sort of a mess you think you're making and secondly to cut up the finished artwork into smaller chunks.
Thank you Lena for the inspiration and card. Same time next week then?
Jaine x