I always get a thrill when I see my creations on Hochanda Craft tv with WOW! Last thursday was one of those opportunities with a show featuring Changers and Foils.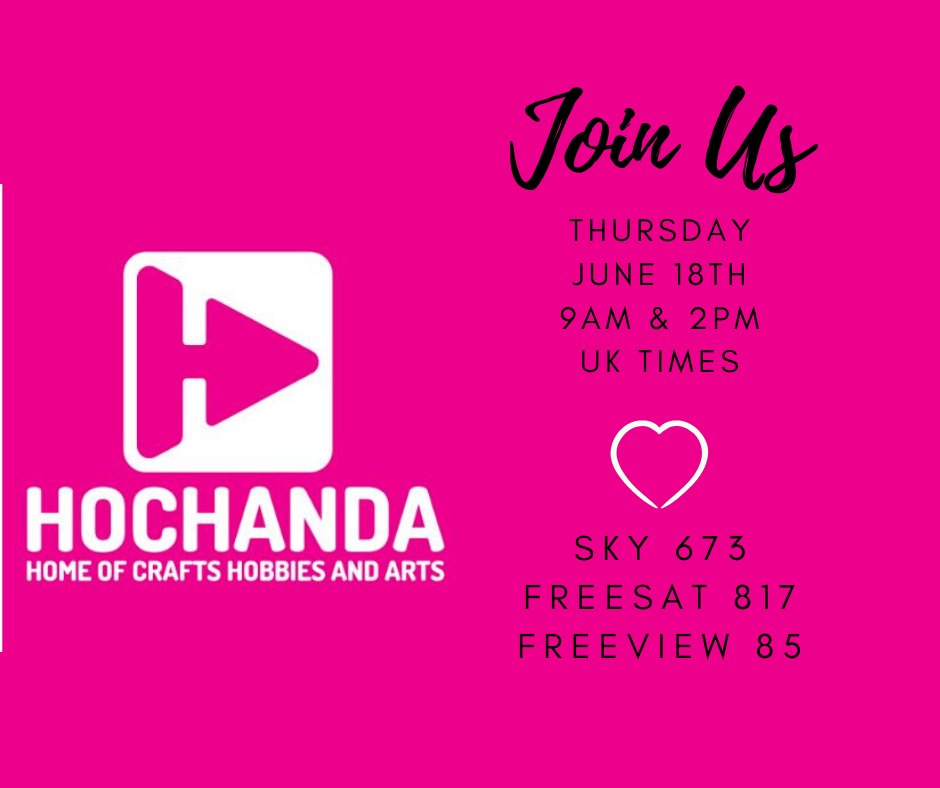 These Changers are an amazing product and do exactly as you'd imagine by changing the shade of an embossing powder with a slightly textured or shimmery finish.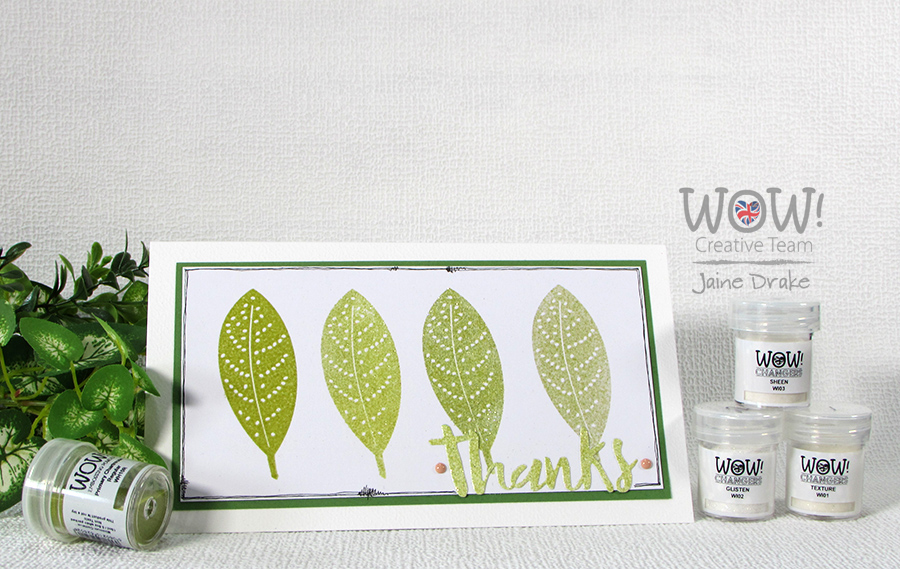 I created two cards using the Changes kit, the above leaf stamp which shows the different shades of the same colour and the one below using it to create an ombré effect on the background and a contrast on the butterfly.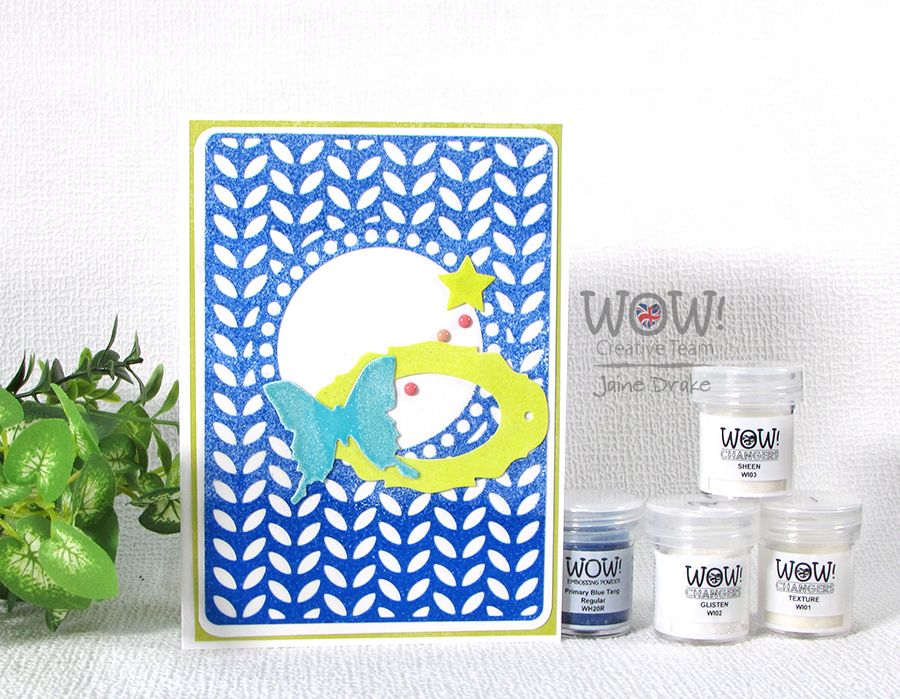 I had a lot of fun though creating using the Fab Foils. There are so many ways to use the foils but I do prefer using the Bonding Powder as it leaves more of a distressed finish over a painted background.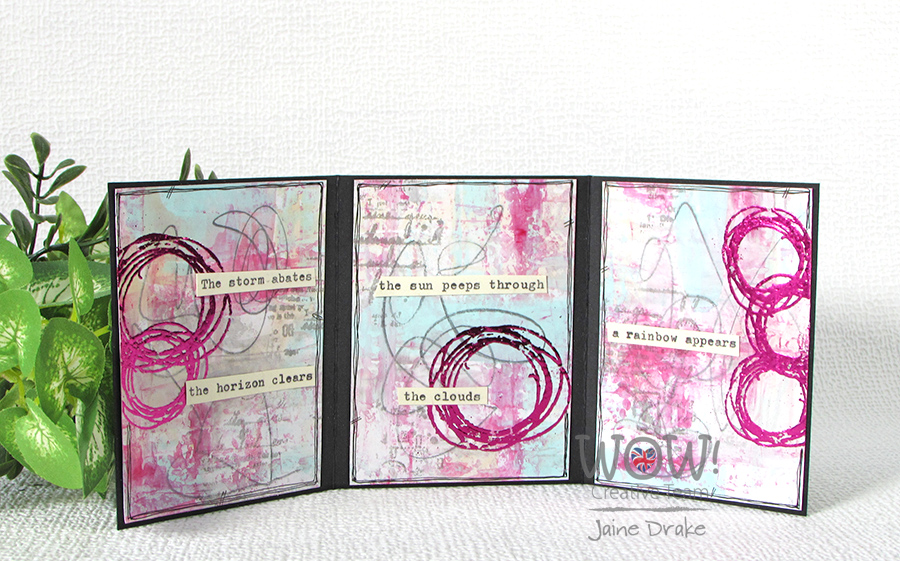 I can get gorgeous texture as well as shine, especially if I use the Freestyle brush like I have below.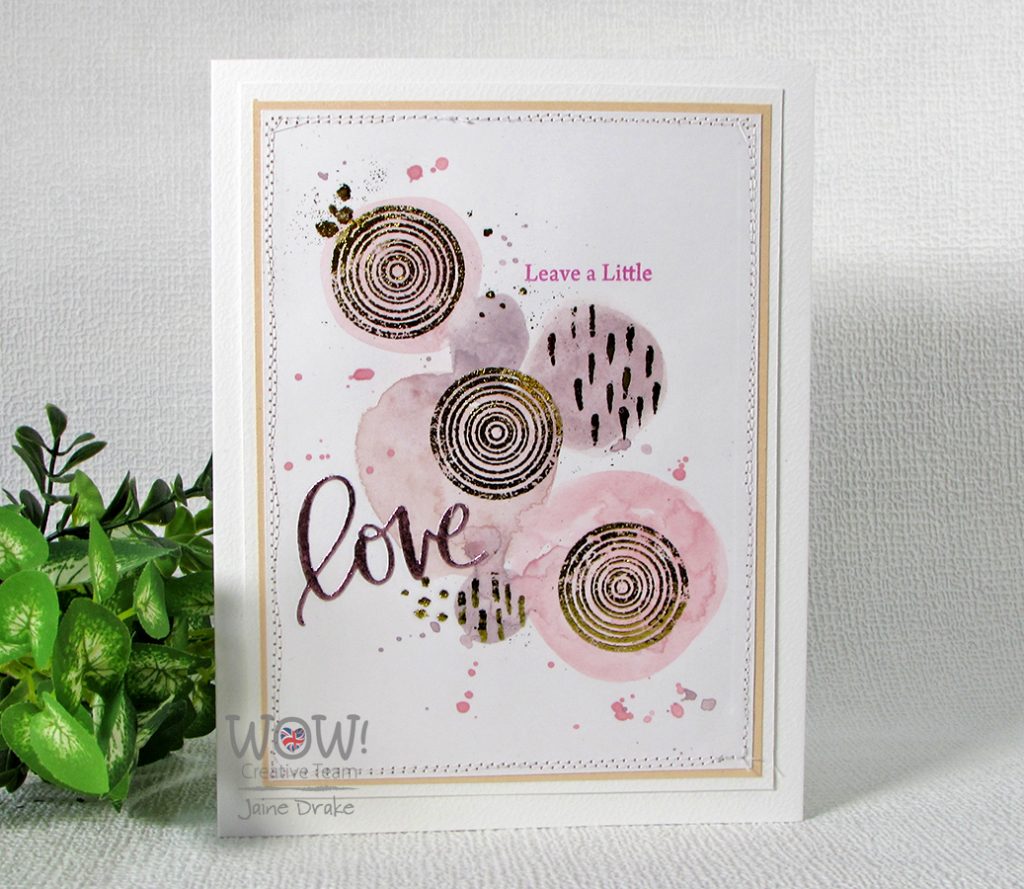 I love this colour scheme at the moment with a splash of gold, it's so pretty I think.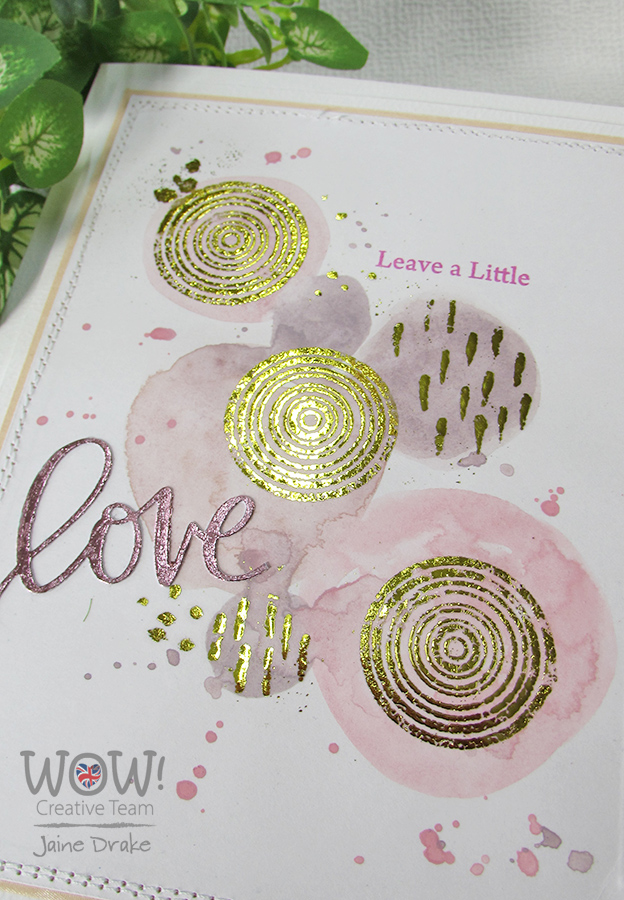 For all the products seen here as well as the stamps used go to the WOW! web site here
Jaine x