It's been a loooooong time since I did a Coptic stitch binding. I'd almost forgotten how to do it but I guess it's like riding a bike, once you get on and get going it comes naturally. This is what I spent most of last week doing – no not riding a bike, coptic stitch binding. I'm very proud of myself for keeping the stitching so neat. I think the secret to that success is using a waxed thread. I used to use plain embroidery thread which looked pretty but was such a pain as it kept getting tangled. It goes to show it's worth using the right tools.
I've used sketchbook paper once again for the pages and pretty paper to cover. They're A6 in size so nice to carry around whether that's on holiday or in the garden.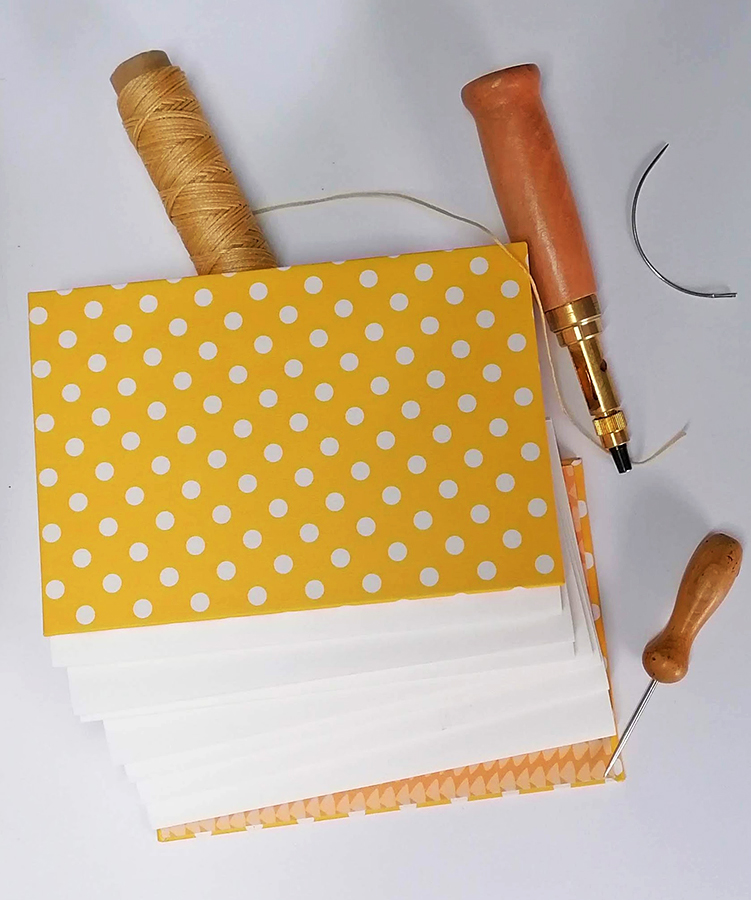 I think this image of the signatures inside the covers looks like an ice-cream sandwich. It made me smile.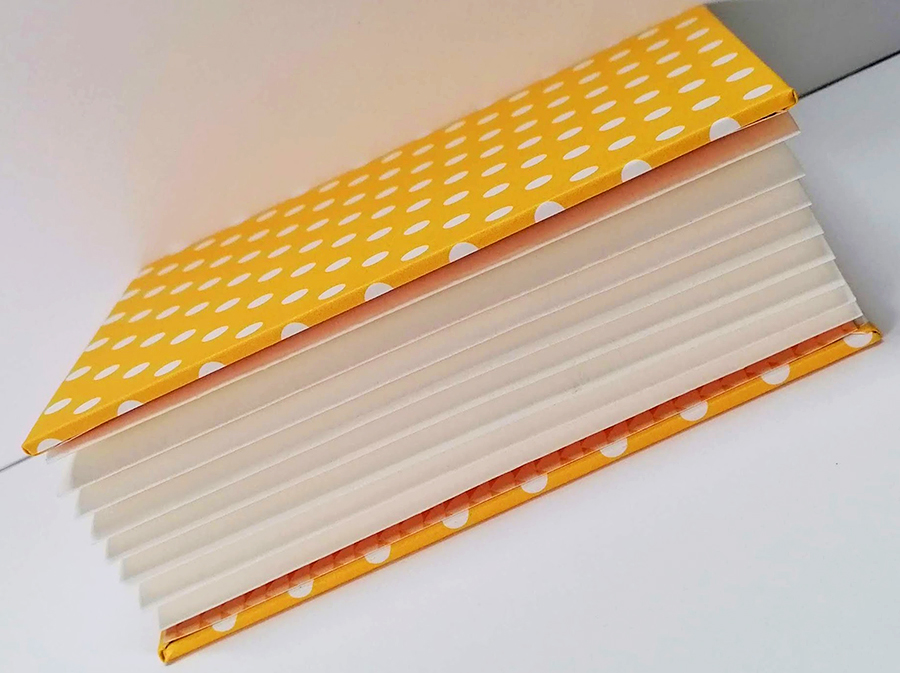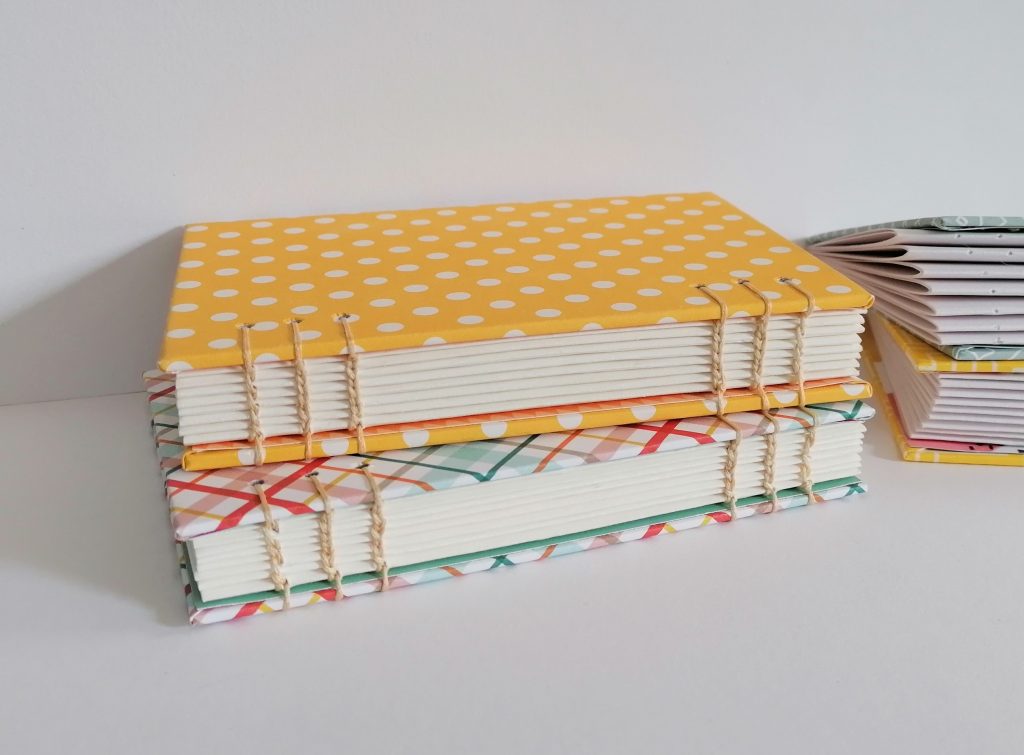 The coptic bindings make them look so pretty as well as being very tactile to hold. While I was in the groove I made a few more.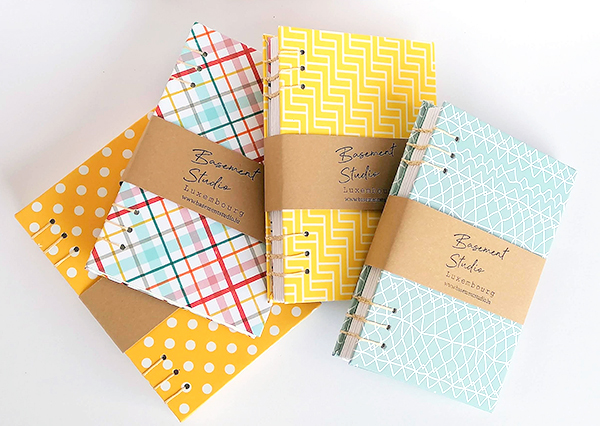 They're all listed in my shop now and I'll be making a few to go to KUKI later on this Spring.
Jaine xx