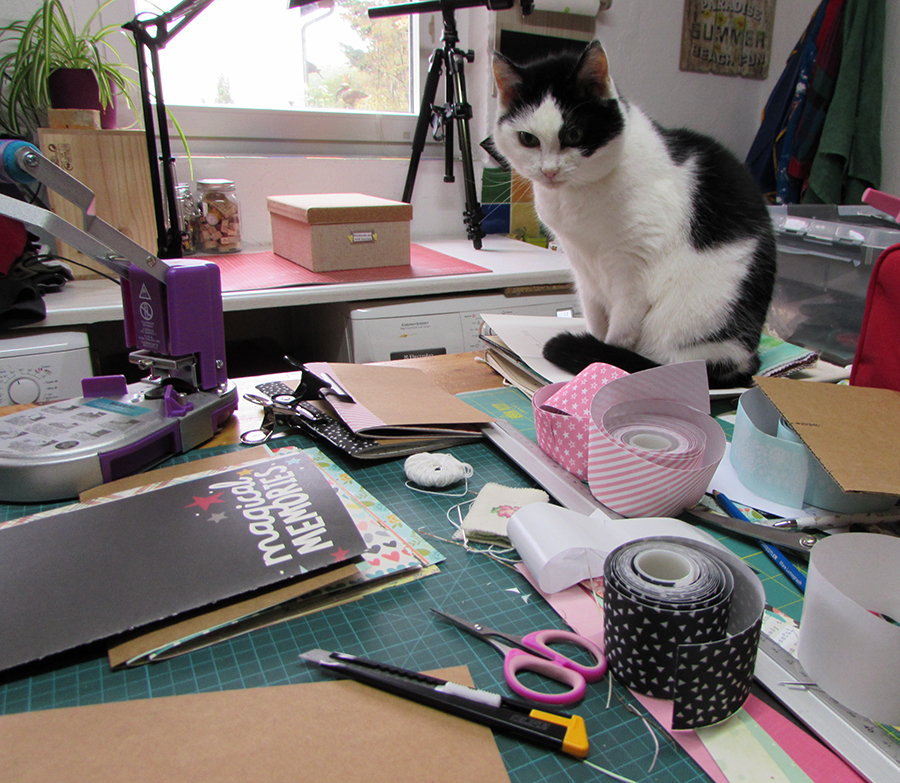 Since we've had the dog at home, Jess the basement cat has become a bit of a recluse mostly favouring the upstairs bedrooms to the basement studio. I thought I might have to change her name to bedroom kitty but then this week she decided to help me like she used to by sitting on my table with her bottom firmly sat on something sharp and pokey.  I've missed the fluffball and her questioning stare on my work table.
I imagine she was curious to know what I was doing especially with that cotton thread sitting there.
I was making these four travelers notebook sized mini scrapbooks using kraft file folders as my covers. I love the look of the kraft and patterned papers together, the brown card shows off the little embellishments beautifully. The tape down the spine is to add a bit of extra strength as I sewed through the layers.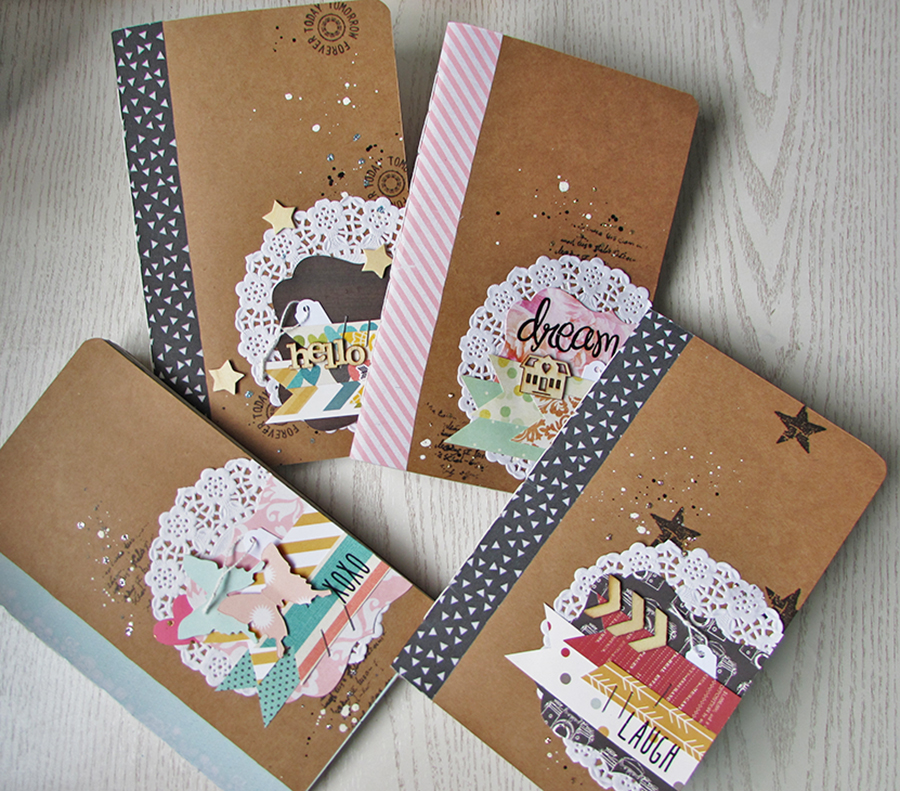 Also last week I finished my latest sketchbook. I went back to a coptic stitch binding leaving it on show which isn't always the best idea unless you're  super accurate and neat. Just don't look too closely at the wonky stitches. The spine of the book was in such bad condition I had to discard it anyway so cutting the book apart didn't make me wince. I see it as rescue anyway not vandalism.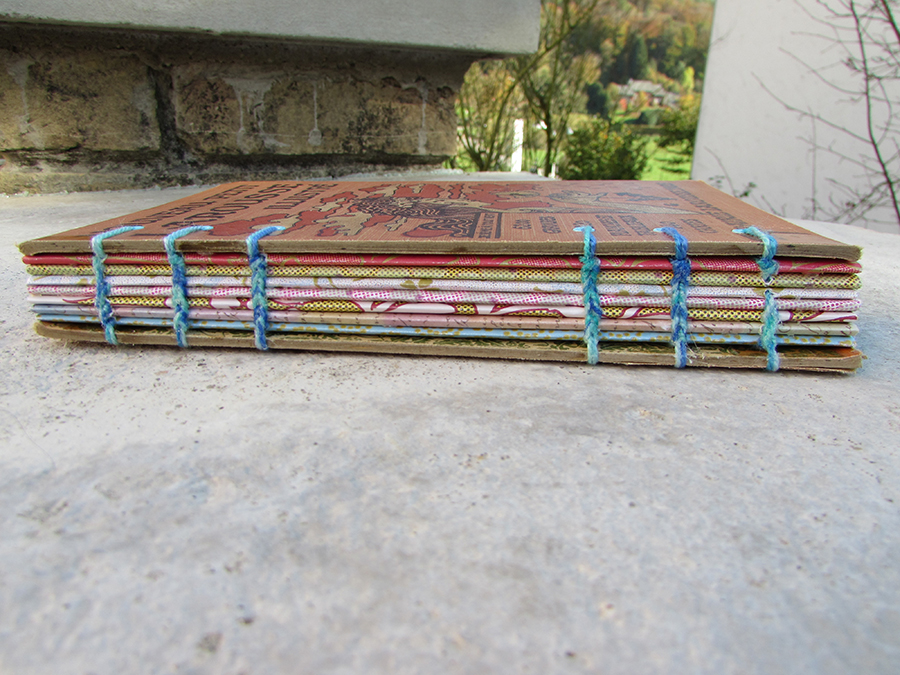 I found the book in the recycling centre and fell in love with the cover. Of course I've kept and am using the inside pages too but the cover was crying out to be repurposed into a new book.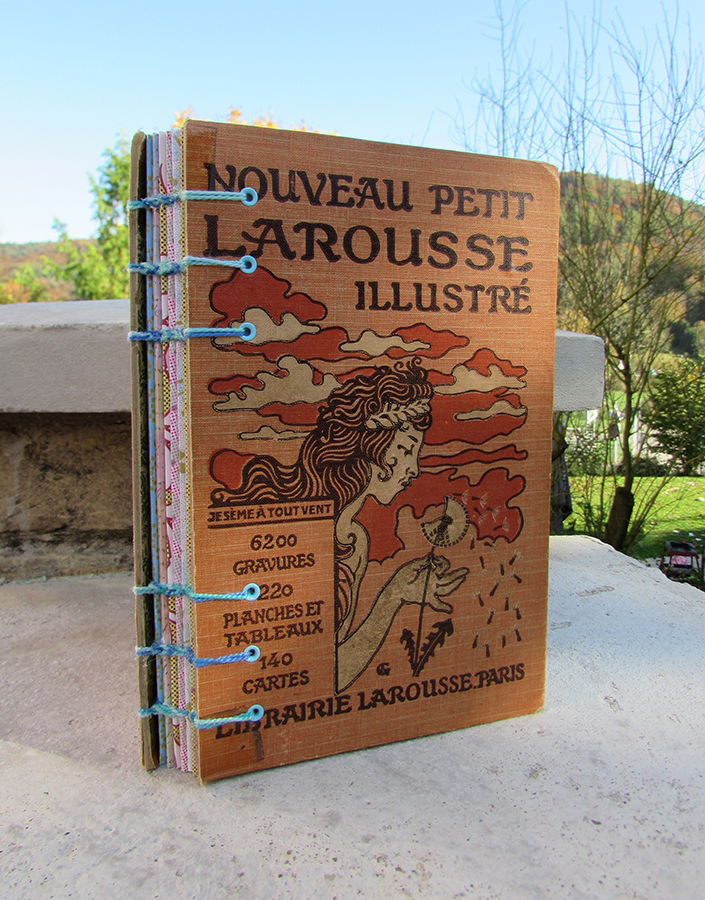 I think there might be a recycling trip tomorrow on the hunt for more treasure. See you on Friday and have a good week.
Jaine x