I never really consider January to be the start of my year. I think maybe this could be partly because the Christmas decorations are still up at the beginning of the month and we're still wading through the cheese, chocolate and other naughty but tasty treats left over. January in the garden is a bit of a nothing month on the whole. If I get a dry-ish day I'll get out and cut down or tidy up but the garden is mostly devoid of any colour or beauty. February however is when the garden is starting to wake up, nature is coming to life, the inspiration is flowing and Spring isn't too far away. Yesterday 2nd February was liichtmessdag here, also known as Candlemas. Small children go door to door with lanterns bringing in the light and singing their song in return for sweets.
On my afternoon dog walk I can see one of my favourite little late winter flowers, the snowdrop. I'm very lucky indeed to live in a village with a beautiful castle with a well loved garden. The snowdrop display under the trees is one of my favourite sites to visit.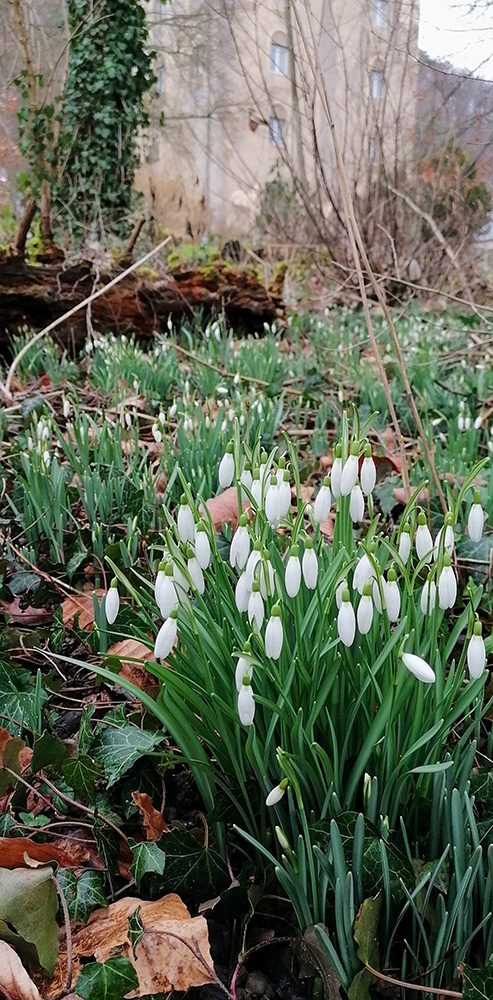 I've photographed them often but I don't think I've ever sketched them let alone painted them. Since one of my goals for this year is to paint more I decided I'd better right this wrong.
I was given some Winsor & Newton paint tubes for Christmas so I've been itching to try them out. I usually use paint pans so tubes are new to me. The colours in this particular set are beautiful and vibrant. Mixing them is a dream. I don't know why I've been so reluctant to use tubes in the past. They're so easy to use.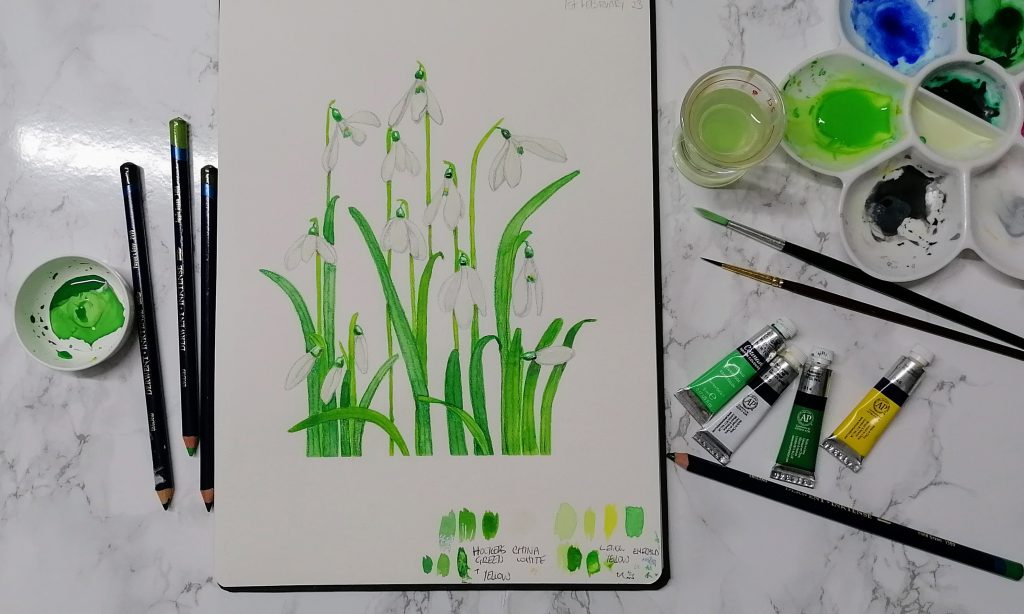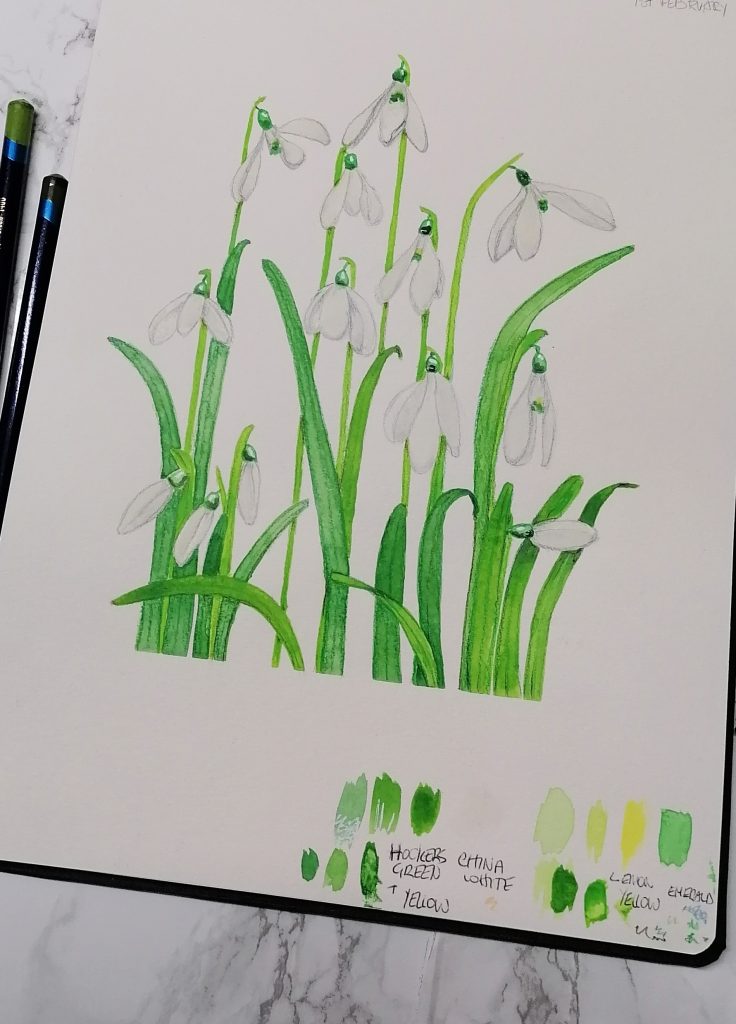 I look forward to the shift in the season with all the inspiration which comes with it.
Jaine x