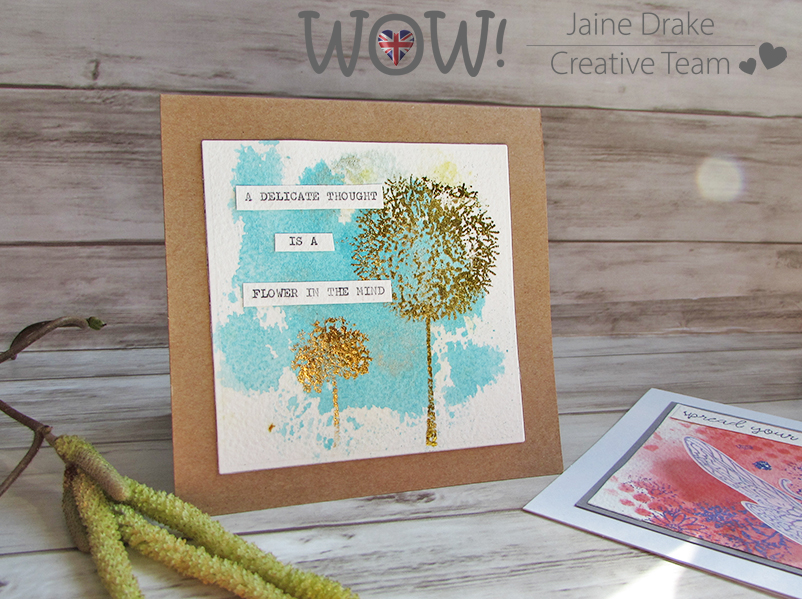 The theme this month on the WOW! blog is all about Fab Foils and ways of using them.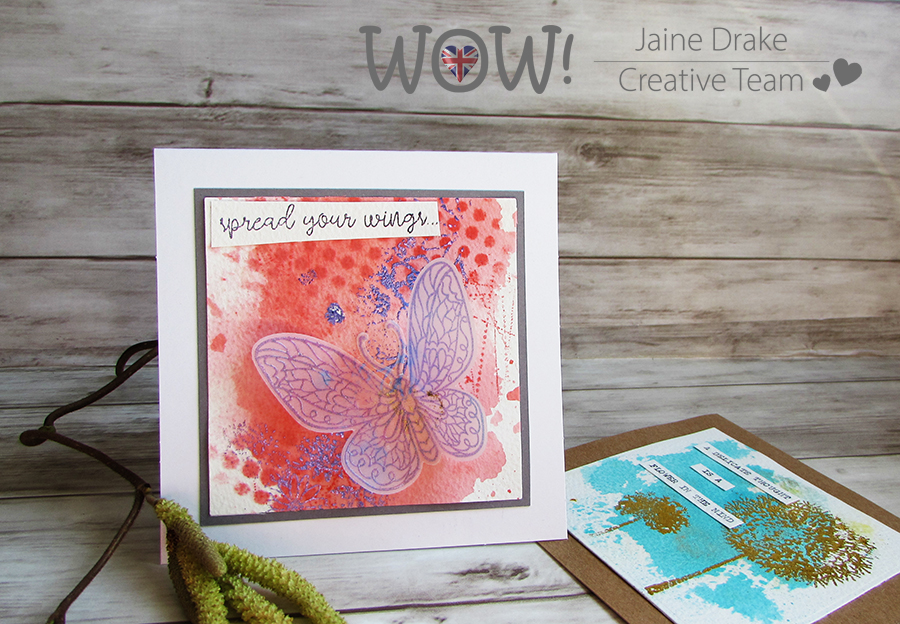 I find that the results of my foiling are not always perfect so I used that to my advantage and went with the flow so to speak, finding creative and abstract ways to use them. In the Dandelion card above I've stamped onto textured watercolour card which I knew from the beginning wouldn't give me a nice perfect impression. You can see that in the foiling over the top of the Bonding Powder but I think it matches the random watercolour background, creating something light and delicate.
On the red and purple card, I chose to use the stamp in parts, stamping Embossing ink without using an acrylic block. This gave me the nice randomly foiled background which you can see above.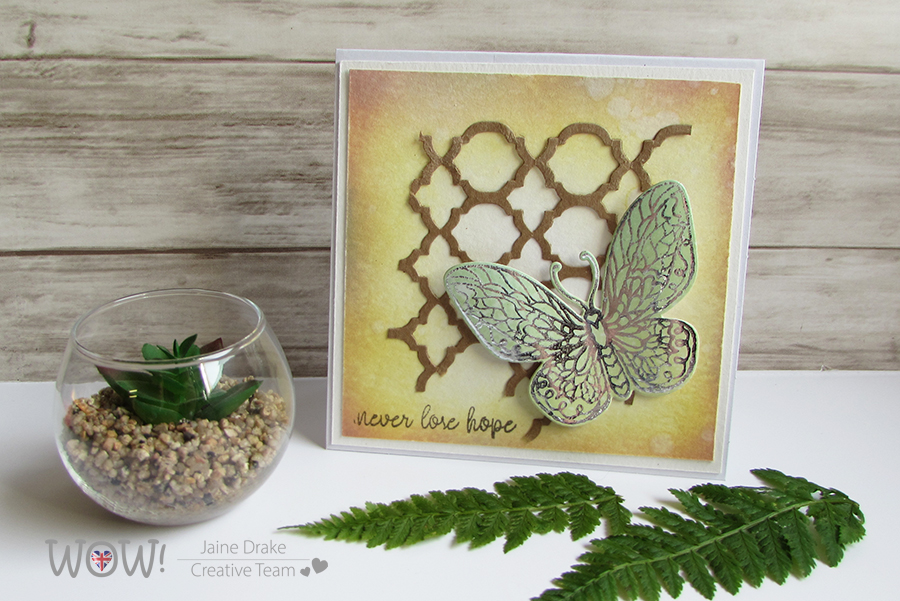 The butterfly here above was stamped with Embossing ink and Bonding powder in the traditional way before adding Silver Fab Foil. The butterfly below however was die cut from sticky double sided sheet and some of the excess pieces of foil pressed onto it randomly. This resulted in a colourful, foiled image. A great use of the offcuts!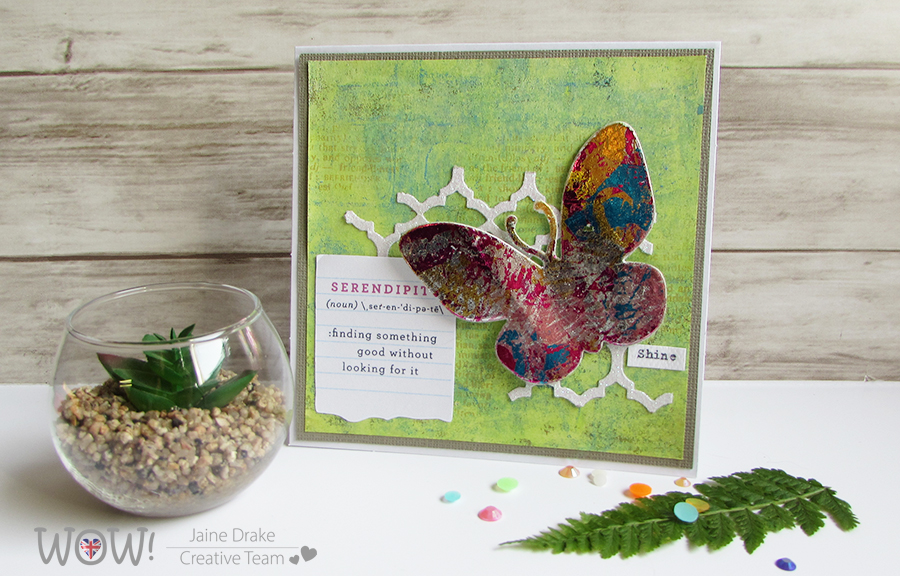 Happy Sunday everyone
Jaine x