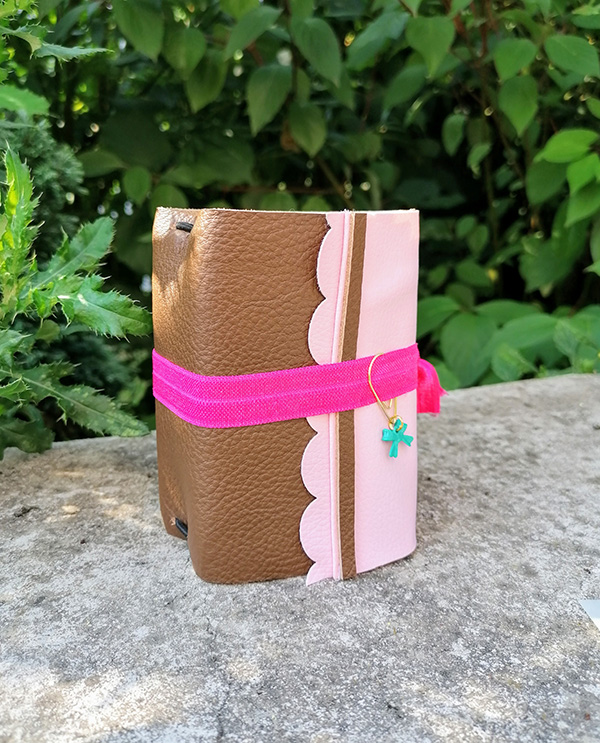 Last week I showed you my little micro sized gel print journal and thought it would be cute in the leather cover I've had for a while now.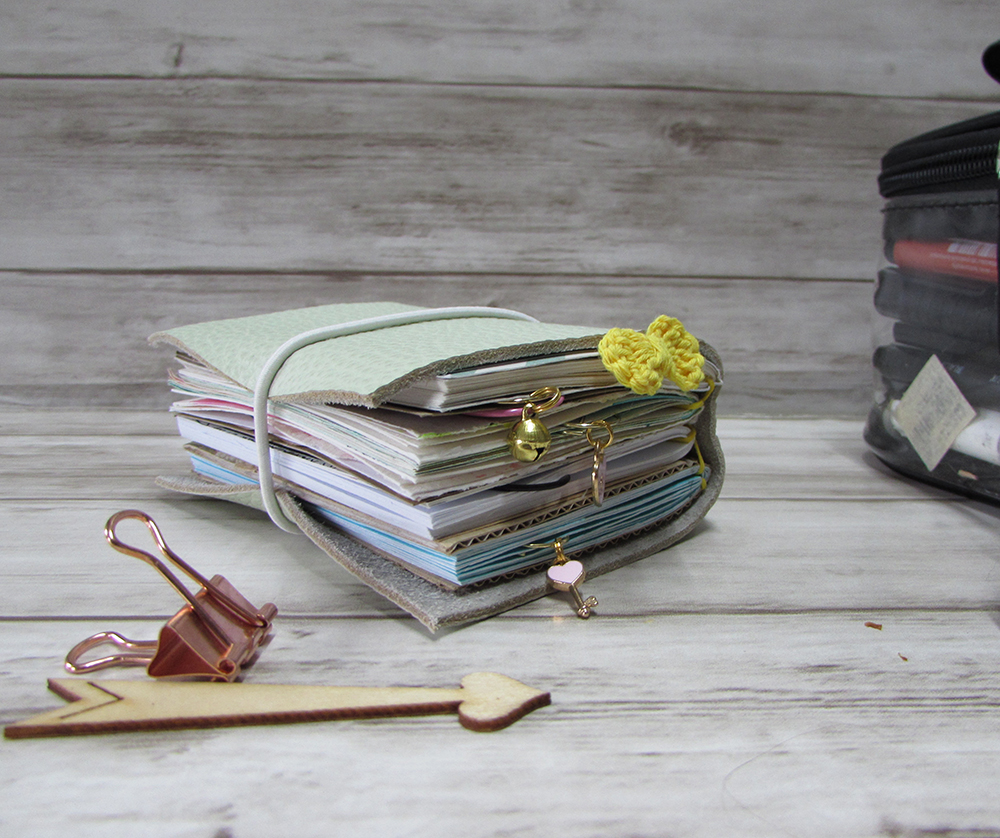 Already bursting at the seams and even with half the contents emptied out, it was still far too small for my little journal. So the only thing to do was to make a brand new one.
The extra pink bit came about simply because the piece of leather I wanted to use was too short to wrap around the front when all of my journals were inside. I added the fancy edge to it to stop it looking a bit like an after thought!
This little journal which is no bigger than a fat cheese sandwich (or doorstop), with its pre-printed backgrounds, is the perfect place for a quick art fix or to try out a new purchase. Its size makes it far less intimidating to work with as the pages are the same size as an ATC. More to the point the whole journal and cover is just too darn cute on my shelf and takes a great photo.
Creating a journal from pre-printed pages or mop up papers gives me an instant place to start from. This page just grew as I was trying out these Dina Wakley Scribble Sticks from Paper Pen and Plan.
This little page was completed in a few short minutes as the background was already there.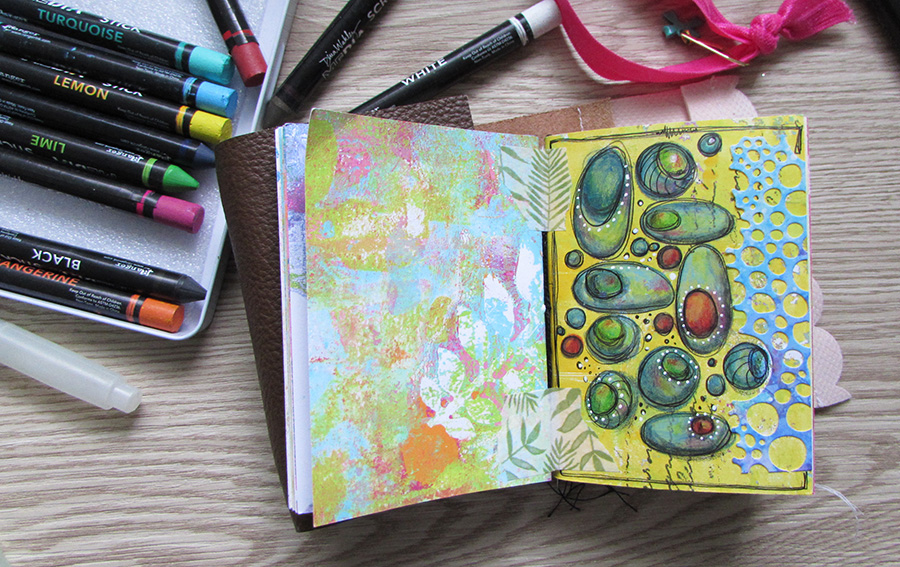 This little journal will grow and grow I think and before long I'll need to make a few new inserts.
Have a good weekend
Jaine xx