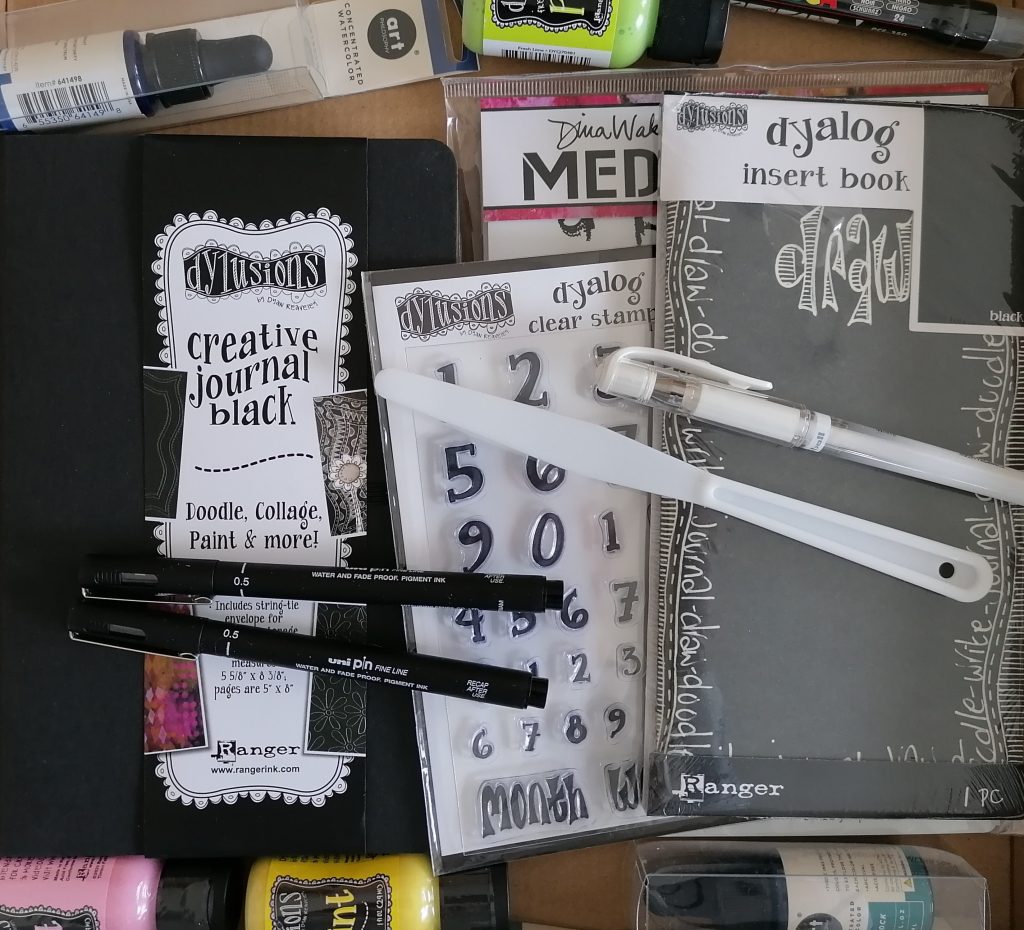 Always looking for a new challenge and something to keep my journaling from becoming stale, I was super excited when Clare from Paper Pen and Plan sent me a couple of black journals to try out and see what I think.
Both are from Dylusions and have thick pages making them both great for any mixed media work.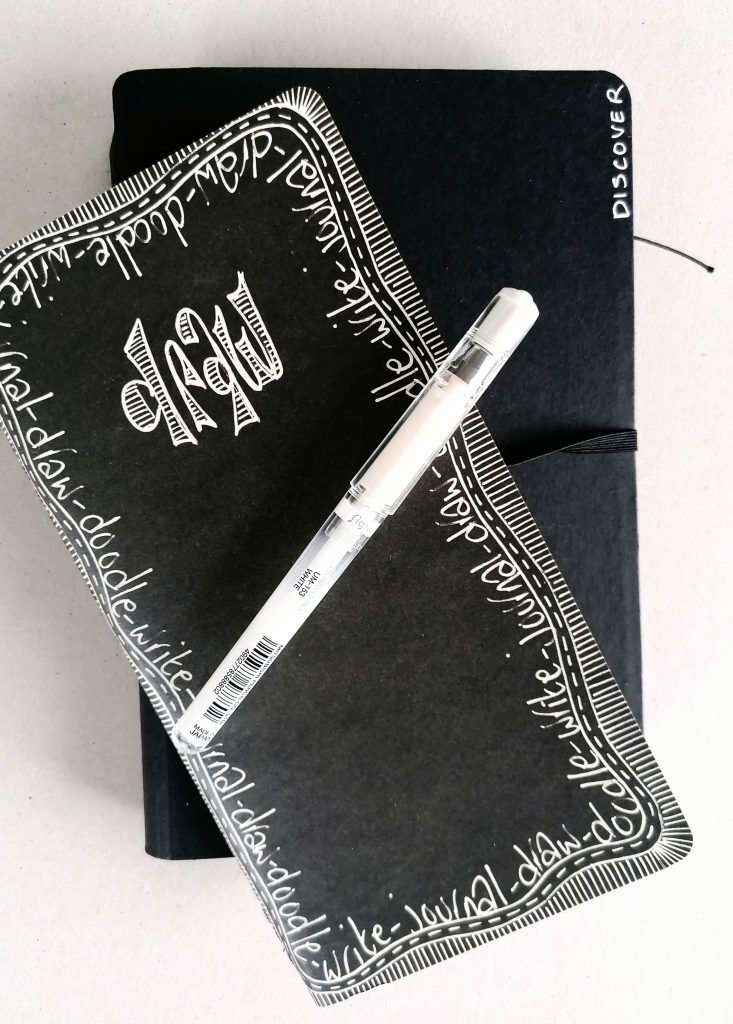 The challenge is how to fill them and which mediums work best over the dark background paper. It's surprisingly not as difficult as you might think and the black really does make most paints shine on top.
The smaller travelers notebook style journal I decided to use as a doodling notebook, experimenting with different pens on the black pages. The second and bigger of the journals I'm treating as any other journal and loving how it's working out.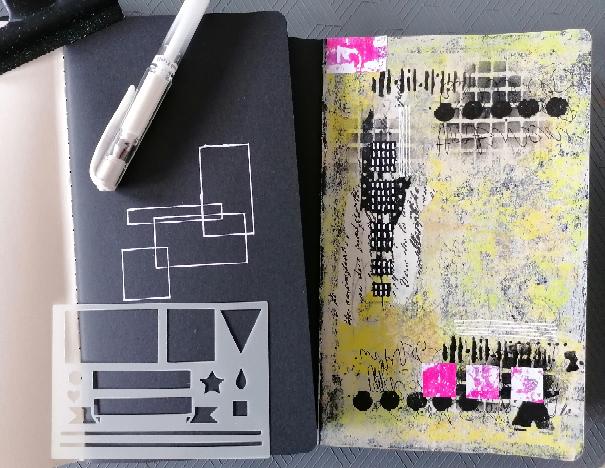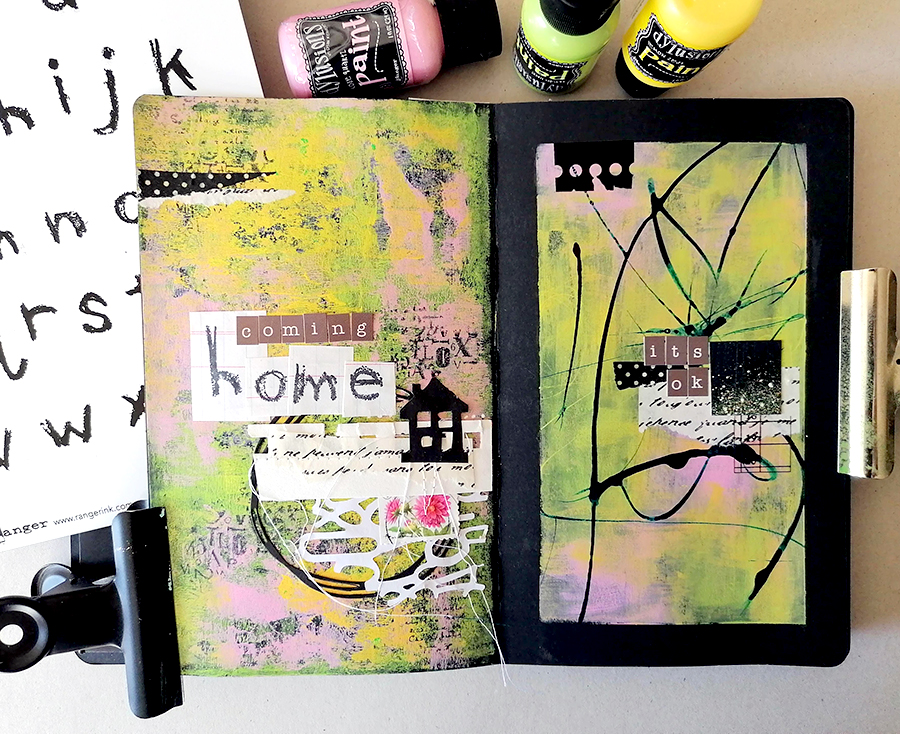 I thought adding a border would make it look neater but actually the page is too narrow for that and the artwork just looked a bit squashed. The only way to make the border work is by creating a double page spread, so that's exactly what I did here. I have to admit though to going back around the edge with black gesso once I'd pulled off the tape. For some reason I want to keep the black journal clean. A double page spread is definitely the better way to go.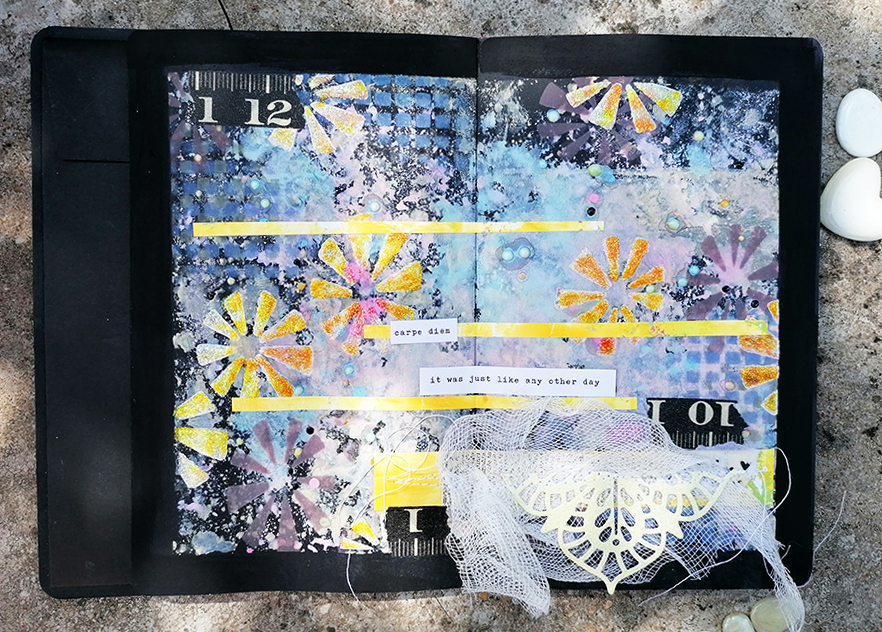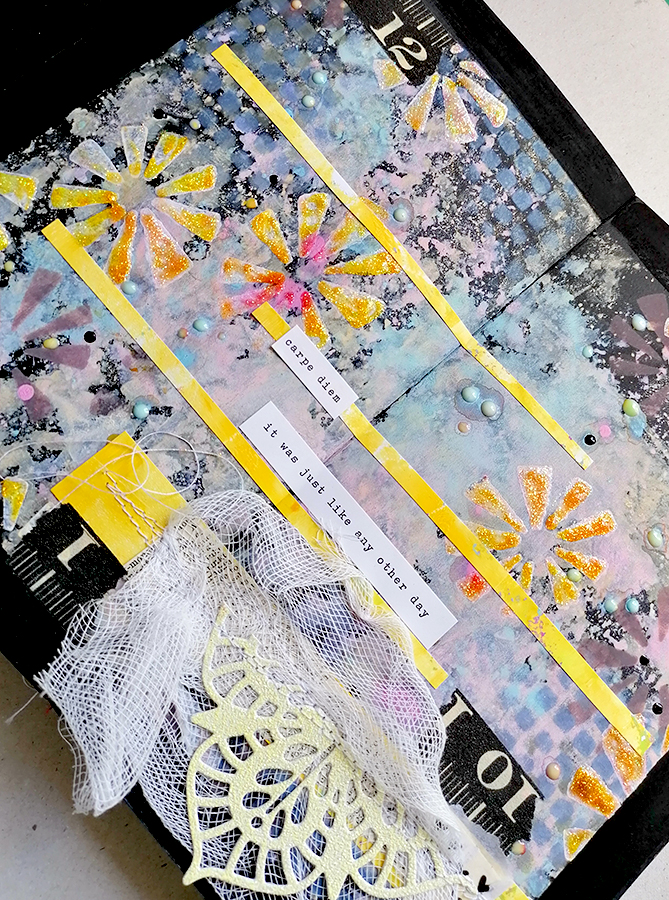 The little collage was pre sewn before being stuck down to the page and adding a bit of black washi tape is an unexpected addition. So far I've been using acrylic paints on the pages so I thought I'd try something else. Distress Oxide inks are a bit different and work well on dark backgrounds. I used both the reinkers and the ink pads but found the ink pads got a bit lost. The page needed lifting somewhat so I added some stenciling with white gesso which I also went back over with Stickles.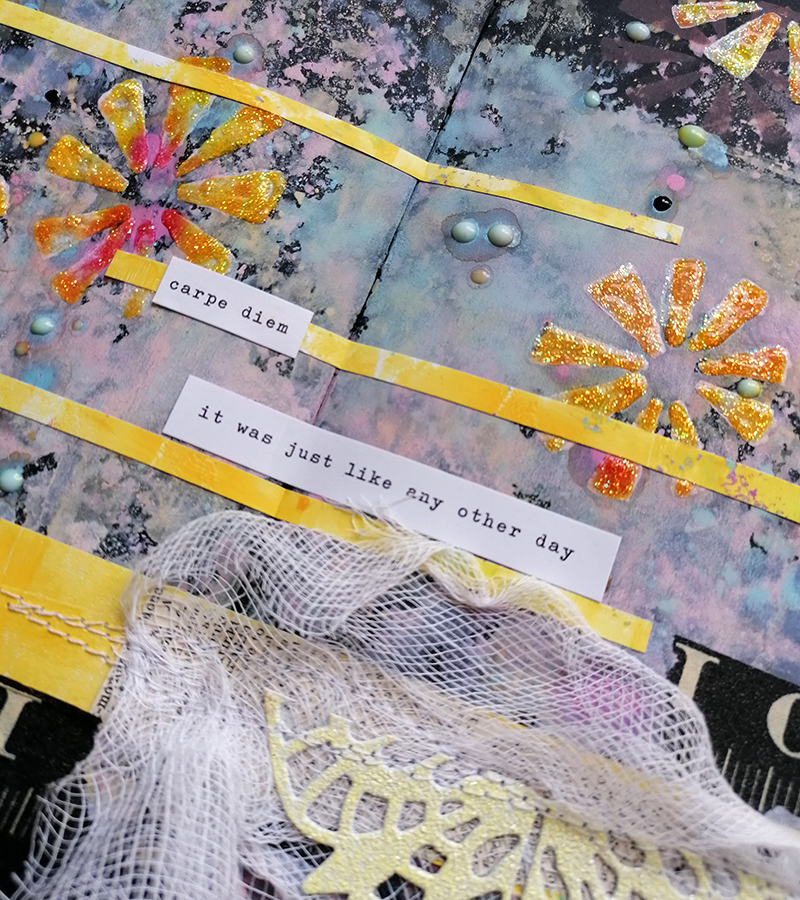 The doodling journal is much cleaner, fits nicely in my bag with a couple of pens and looks neat with stencils too. These are the stencils I designed for Paper Pen and Plan to go with the Sweet Treat boxes, I love them.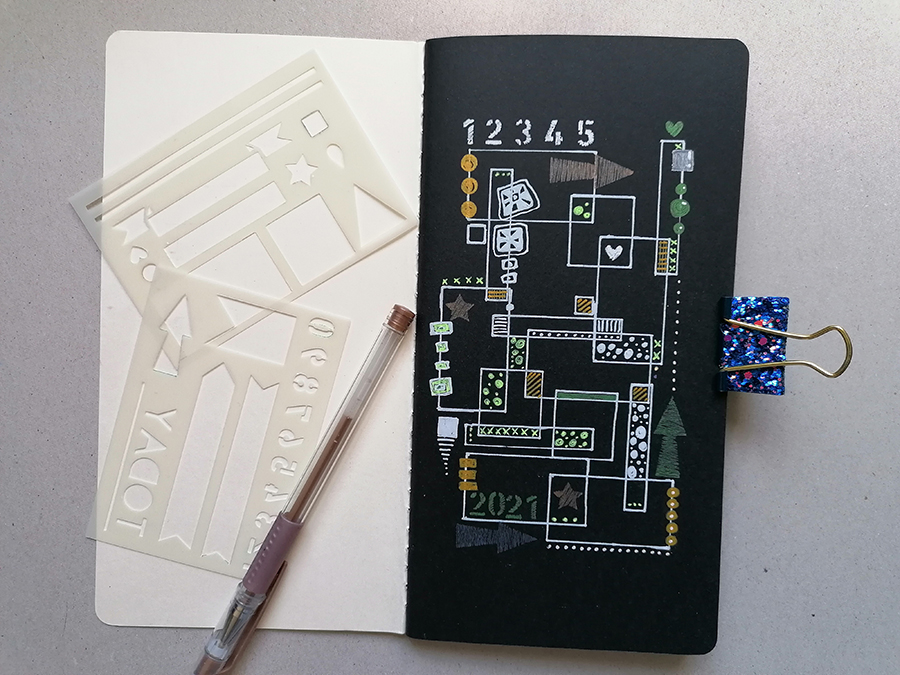 Gel pens, especially metallic ones look fab on a black background, and a white Posca pen goes brilliantly around the edges of the design.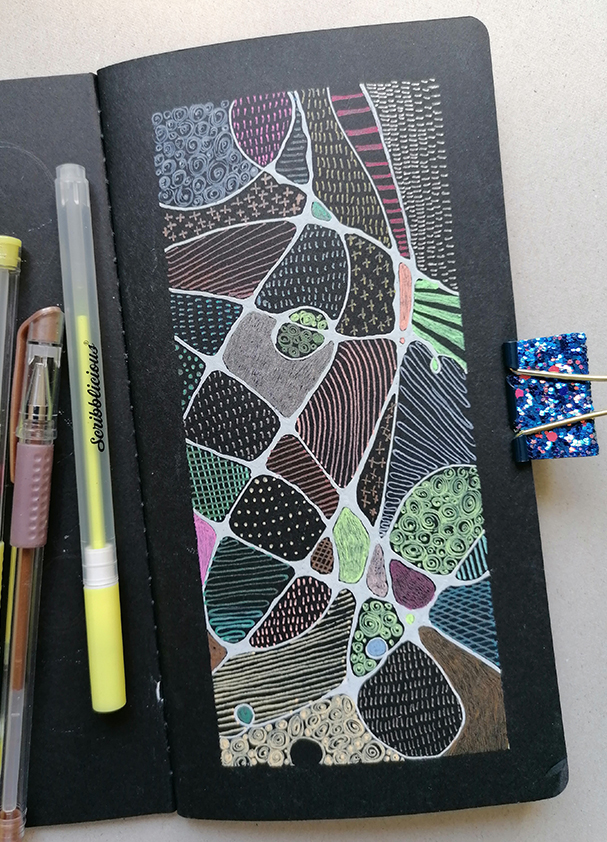 I enjoy using the black journals for a change and discovering which mediums work best on the pages.
The black Dylusions journals can be found at Paper Pen and Plan on Etsy
Have a lovely week
Jaine xxxx