It's been a long while since I did any proper art journaling and to be honest I think I may have been in a bit of a mixed media fog for a while now! I just needed a little nudge which came in the form of a parcel from Clare at Paper Pen and Plan containing a few Prima goodies. A Mixed Media Album, paints, brushes and texture tools waiting to be opened.
I spent twentyfour hours with it all on my desk while I had other things to get on with, all the while itching to make a start.
Eventually I cleared some space and started to lay some paints on a page to overcome that first page anxiety. The pages are thick enough to stand up to my Impasto paints and that's no mean feat either! Using the Prima texture brushes I could spread paint where I wanted and create some cool textures with the combed ends.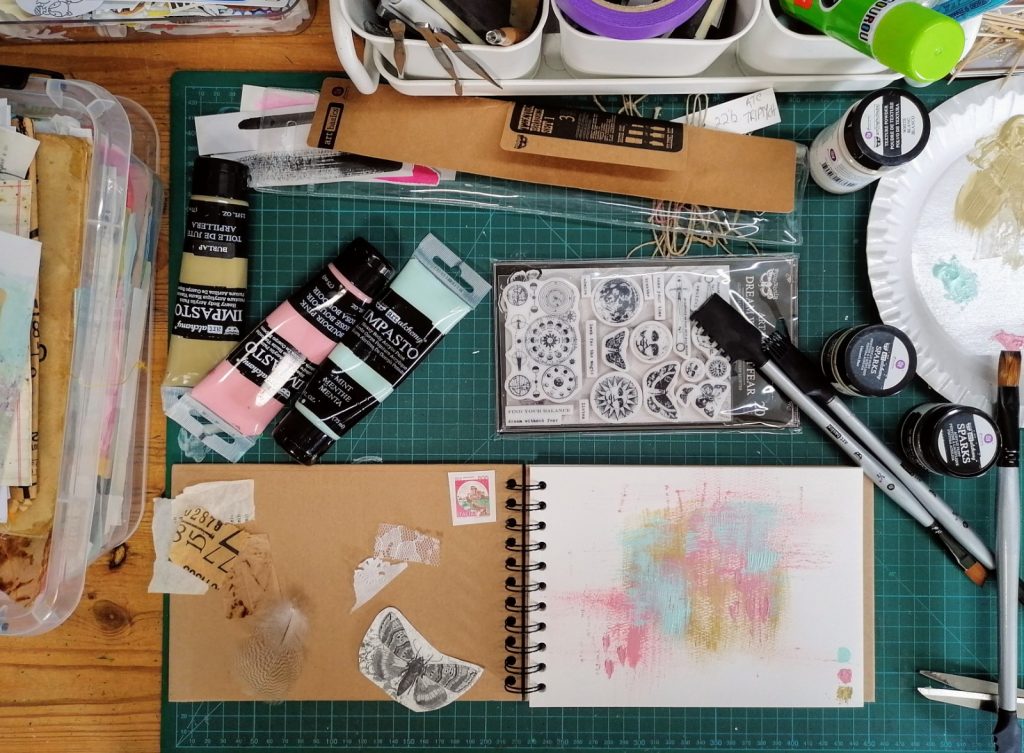 I decided on adding a collage over the painted base and using the Prima butterfly stamps to complement the large moth image from my collage stash.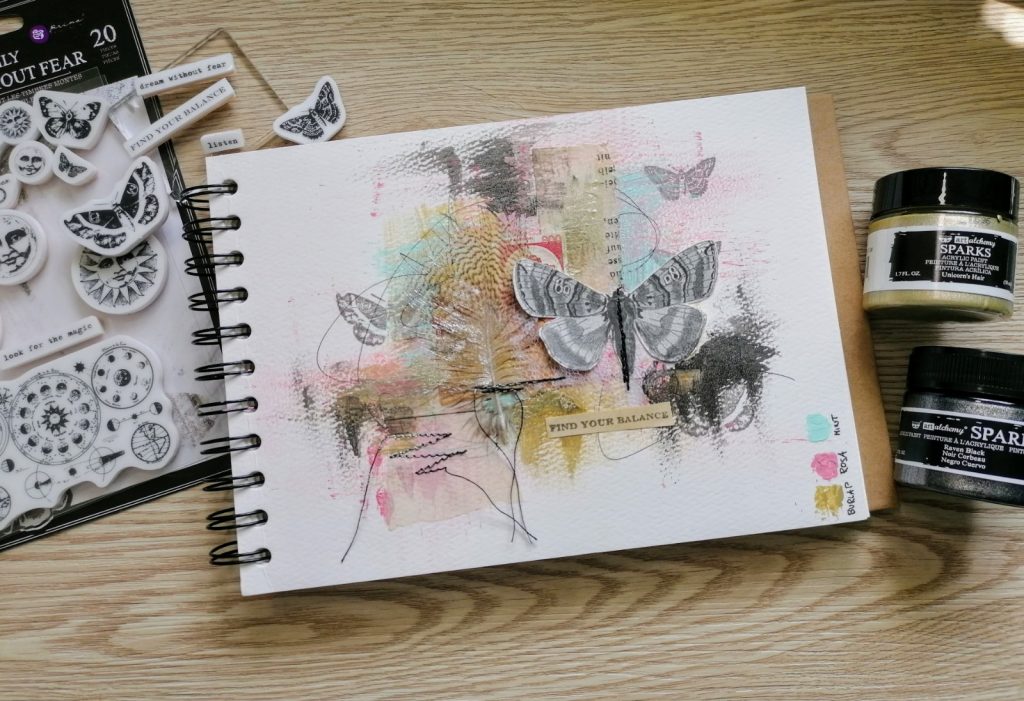 The feather was one I'd picked up somewhere and had been longing to use on a project for ages. Stuck on with some gel medium, I tacked it down further with some machine stitching then added a bit more here and there – just because I could!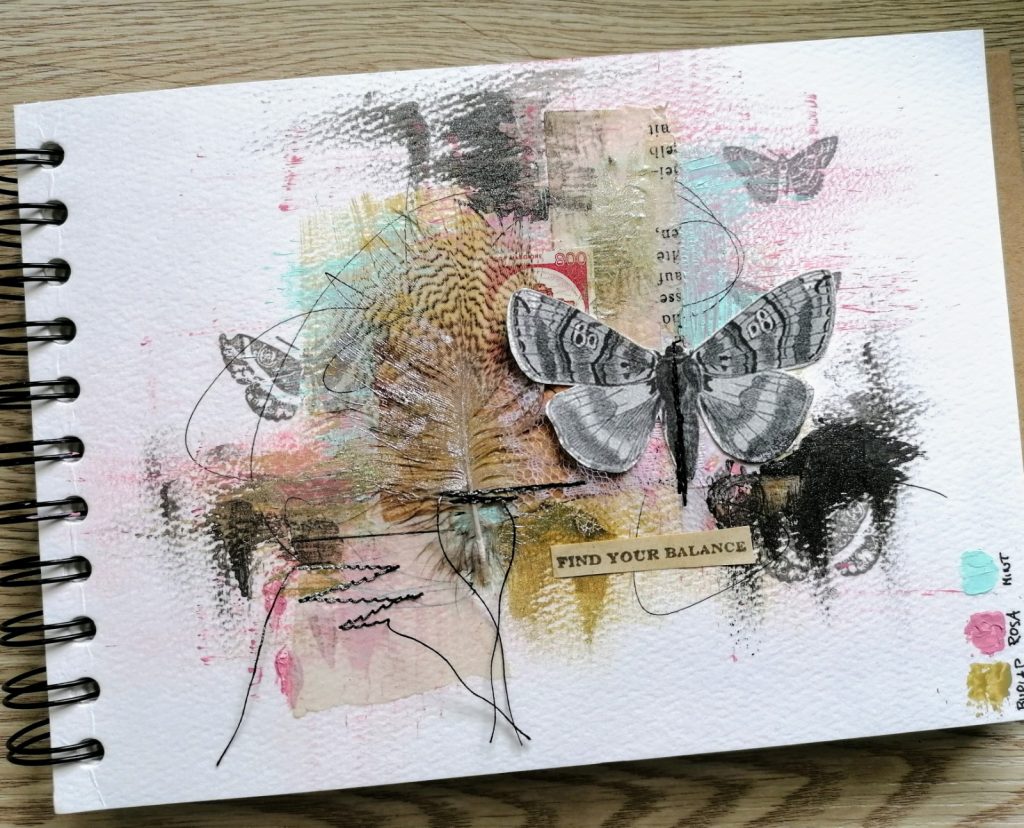 I finished off with a smear of sparkly Unicorn paint and black Raven paint also from Prima to contrast with the paleness of the page.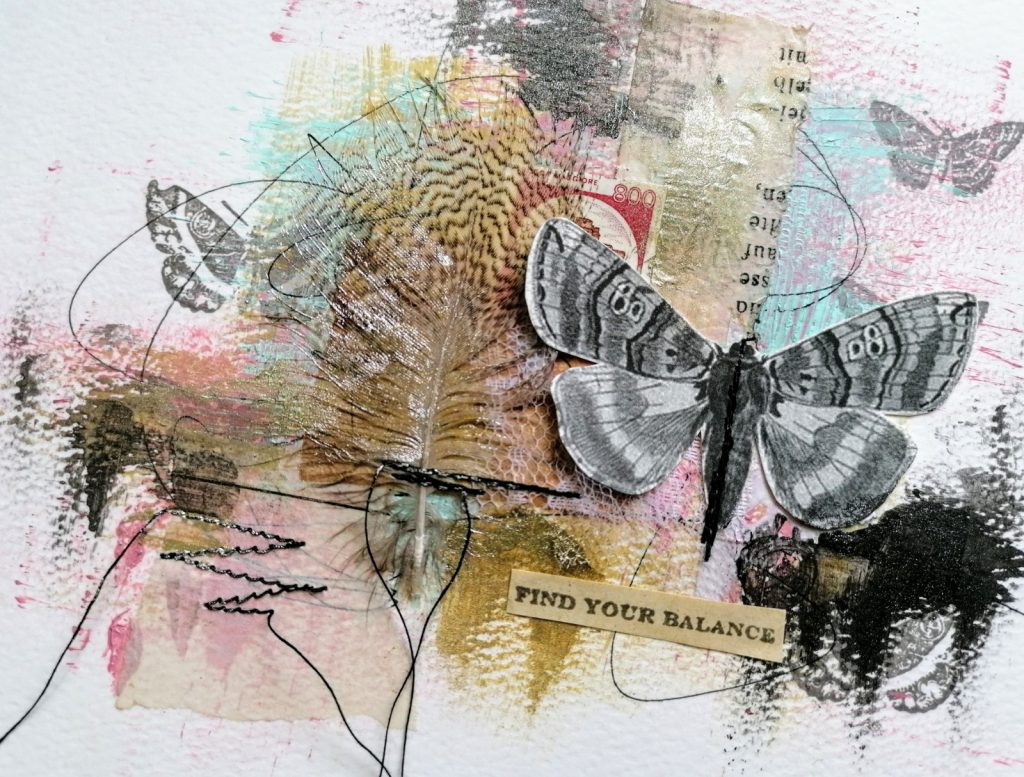 I love it. I'm delighted at how the journal pages stand up to all the different materials without any warping or buckling, and the spiral binding makes it easy to lay flat or push a page under the sewing maching needle.
I think this has been the kick start I needed to get me creating journal pages again.
Jaine x