Oh my, how our lives have been turned upside down and as I might have hinted at before we've gone and got ourselves a little fluffy baby. Well to be truthful, he's now not so little even at 3 months old. He's growing fast and is now as big or bigger than quite a few full grown dogs I know. I suspect he's going to end up almost as big as a donkey! His face easily reaches the table when he stands up on his back legs.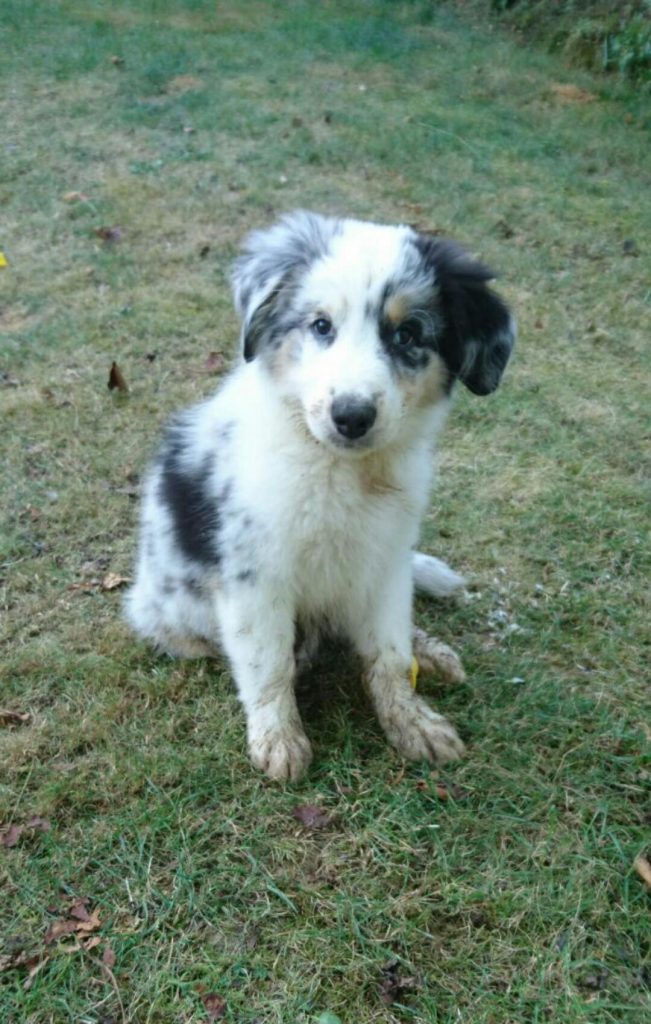 This was taken a few weeks ago when he'd only been with us a week. He'd just been digging in my Veg patch, something he's become quite good at doing.  He's an Australian Shepherd crossed with a Collie and is such a beauty.  We've named him Cooper.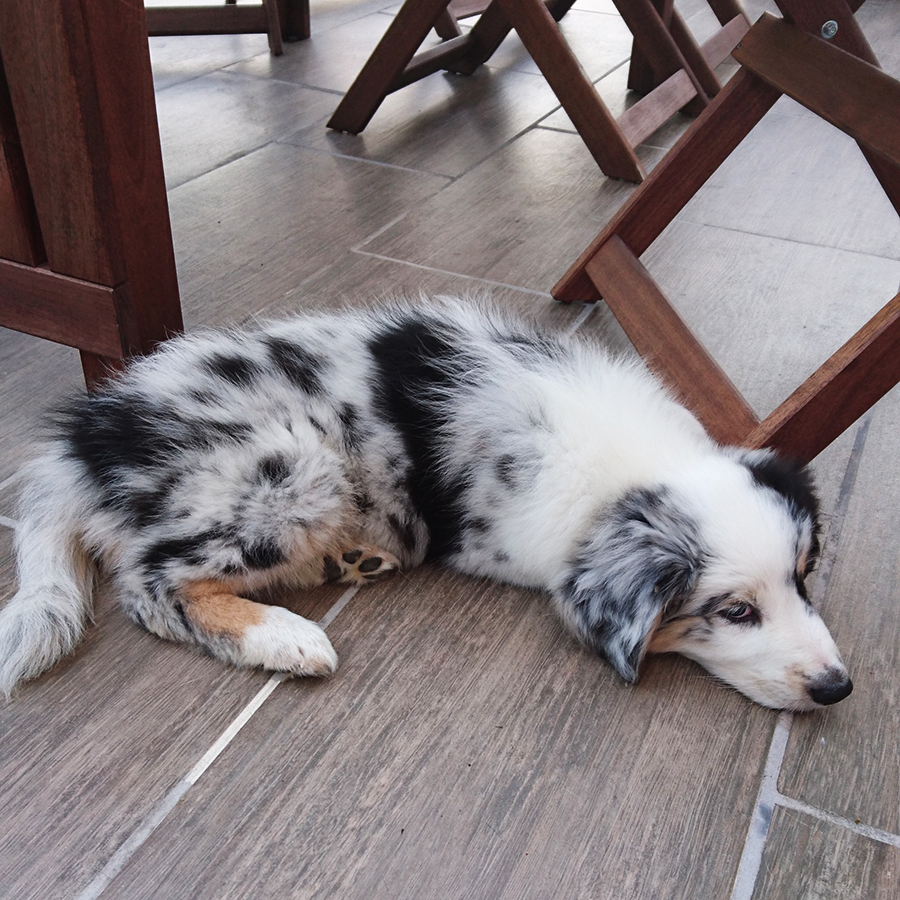 We love him dearly but this puppy phase is tough for sure. Tough on clothes, skin, nerves and furniture. It doesn't matter how many You Tube videos you watch about puppy biting, until you actually experience it first hand (or arm) you have no idea how bad it can be. On the plus though I'm really really enjoying the walks, just the two of us in the morning and it's keeping me in shape too. I'm looking forward to the time I can go further into the forest on a proper hike but for now I'm having to be content with the short walks around the village. If anyone has any tips about gardening with dogs please let me know I'd love to hear. It's a good job everything has to be cut down now anyway because the garden is becoming trashed!
I'll update you on our adventures together but for now, happy Monday.
Jaine x