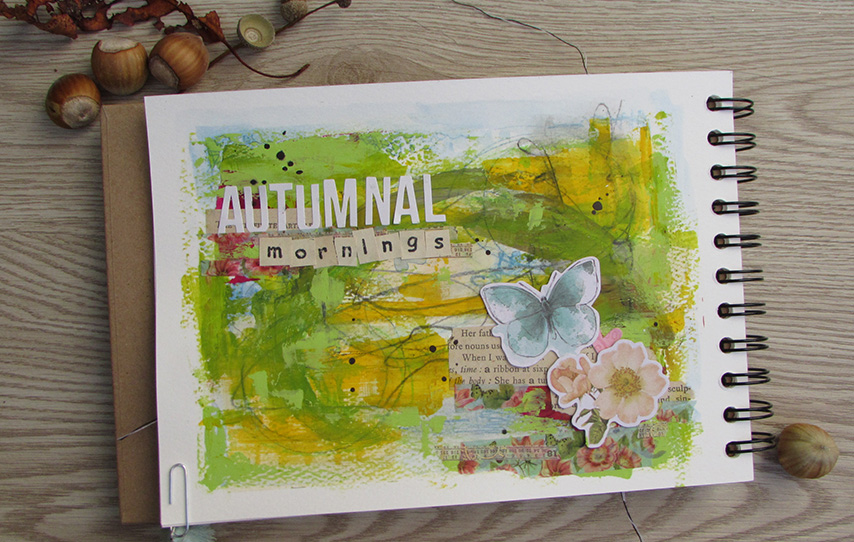 Messy Monday was originally an excuse for my friend Clare from Paper Pen and Plan and I to push ourselves out of our comfort zones and create journal pages, usually with a heavy helping of paint and ink involved. Already a lover of messy journal pages, I encouraged Clare to embrace her messy side which resulted in some amazing backgrounds. We had lots of fun with it and I think we both miss those days.
Clare mentioned it again a few weeks ago among the members of the Paper Pen and Plan Facebook group so I thought I'd try and bring it back in some form or another. Now to be absolutely truthful here I did start this at the weekend. I left it open on my worktable and added a bit to it every time I went past, which was often!
I started with the first layer of charcoal scribbles then added some acrylic paints in smears before taking a watersoluable crayon and smearing some blue/grey here and there. That was yesterday, this morning after a walk in the forest it reminded me of the low Autumn sunlight through the trees and so that was where the theme came from. With a small collage and a title it was finished.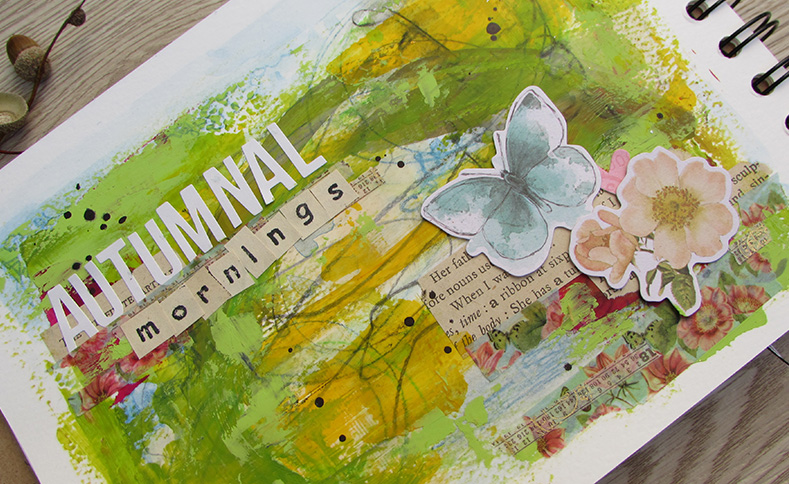 Happy Messy Monday
Jaine xx