What a crazy weekend it's been here. Saturday we visited a balloon festival which was practically on our doorstep. We've been to this event before in Luxembourg but that was years ago. As well as the balloon competitions they were holding a fireworks and lazer show in the evening which we definitely didn't want to miss. It was an amazing spectacle as you can see from these pictures.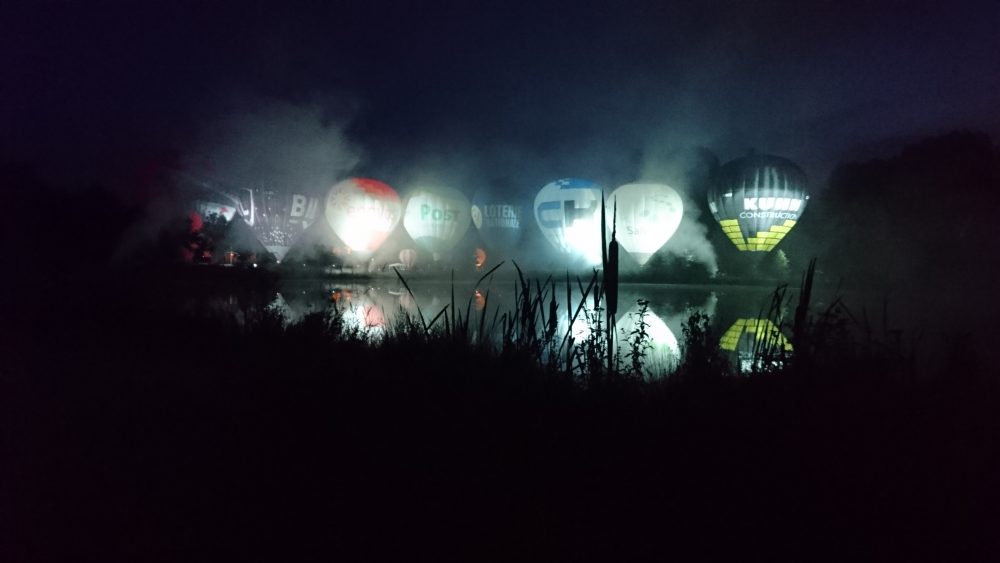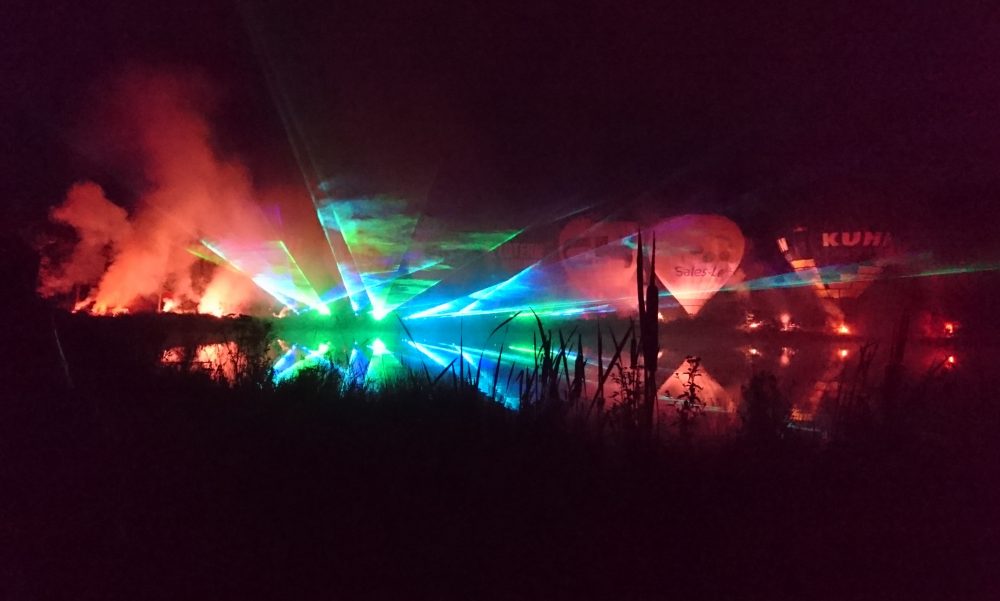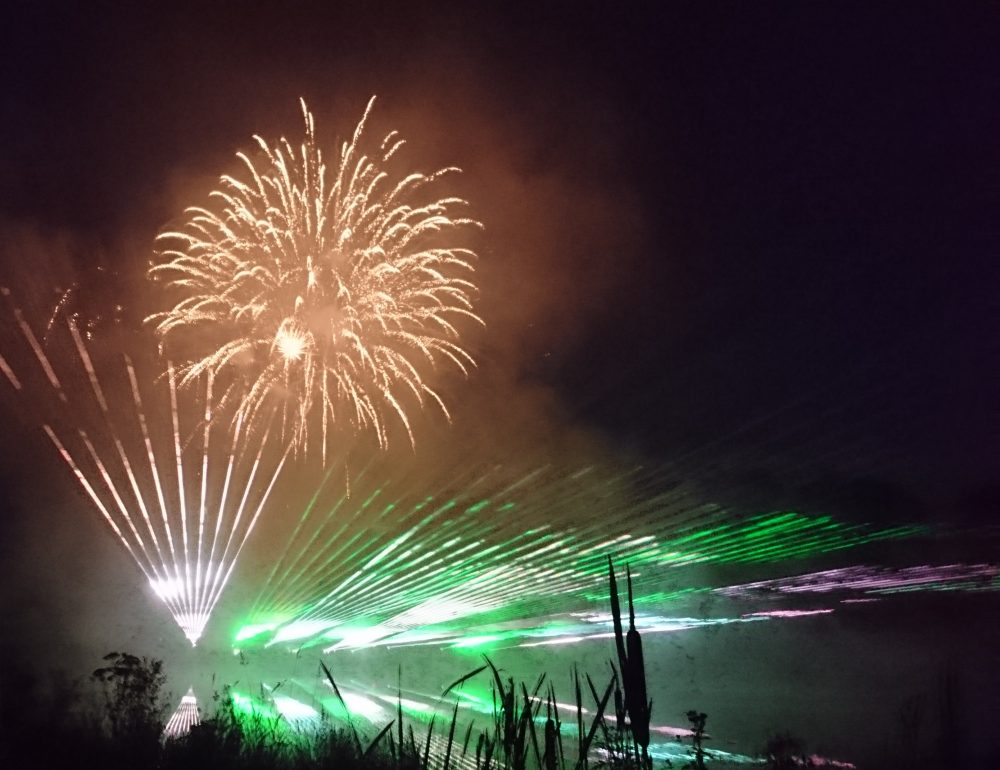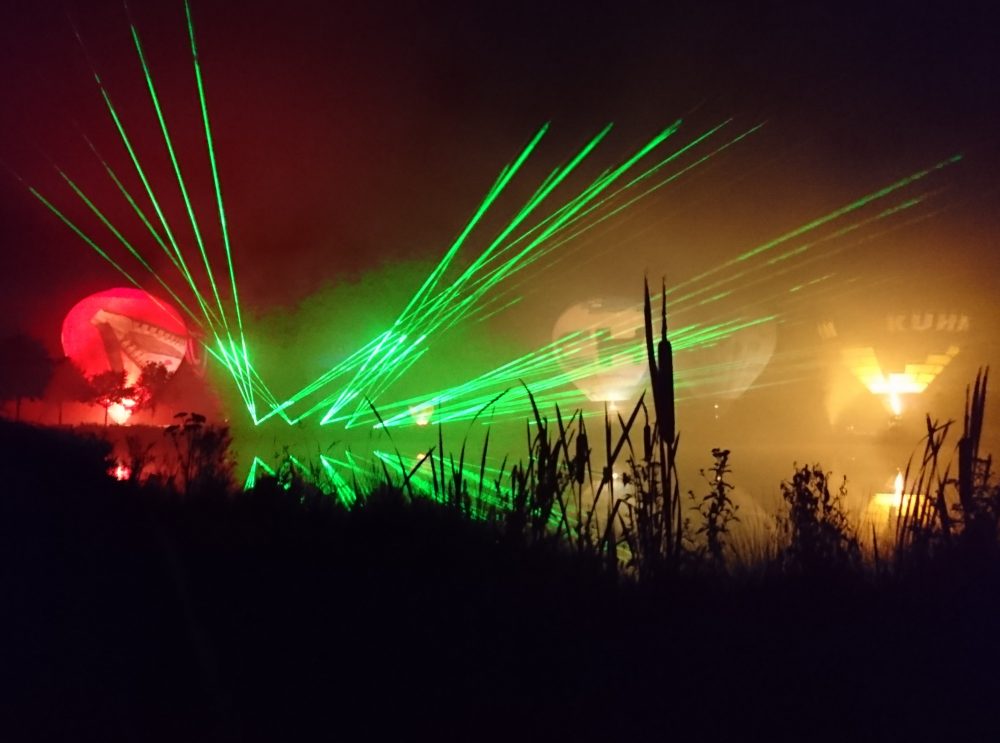 Brilliant night.
Sunday was just as full on but in a totally different way. After years of being nagged by the girls into getting a dog we finally caved in and on Sunday went to look at some gorgeous Australian – Shepherd – Collie puppy's. It was love at first sight and we were all completely smitten by these little balls of fluff. We did decide on one though and in a little over a month this little ball of fluff will be coming to live with us. Isn't he adorable?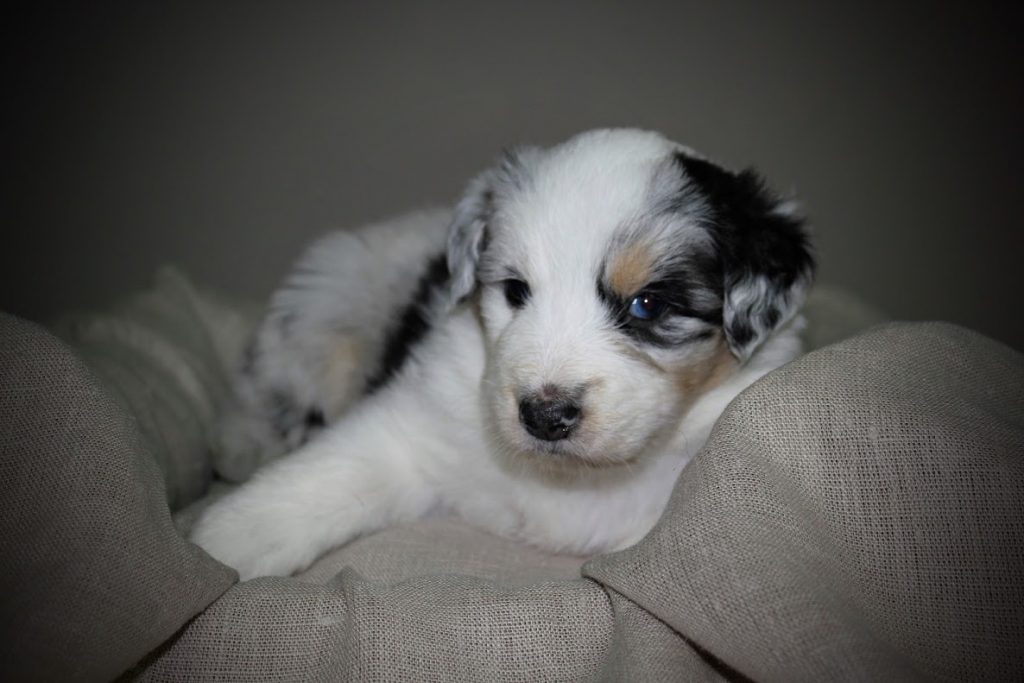 photo by Kim Bruchle
I've decided he's going to be my personal trainer so this morning I took my bike out into the forest for an early morning ride. Just to get used to getting up early and going out as I think that'll be my job.
As it's Monday it's back to the studio and I've actually opened the journal after many weeks/months.  I've missed it but I've been too busy to think about painting anything. This background was one which I had already painted ages ago (just goes to show what a great idea it is just to make backgrounds) so I just finished it off with my new Houses in a row stamp and some off cuts of patterned paper.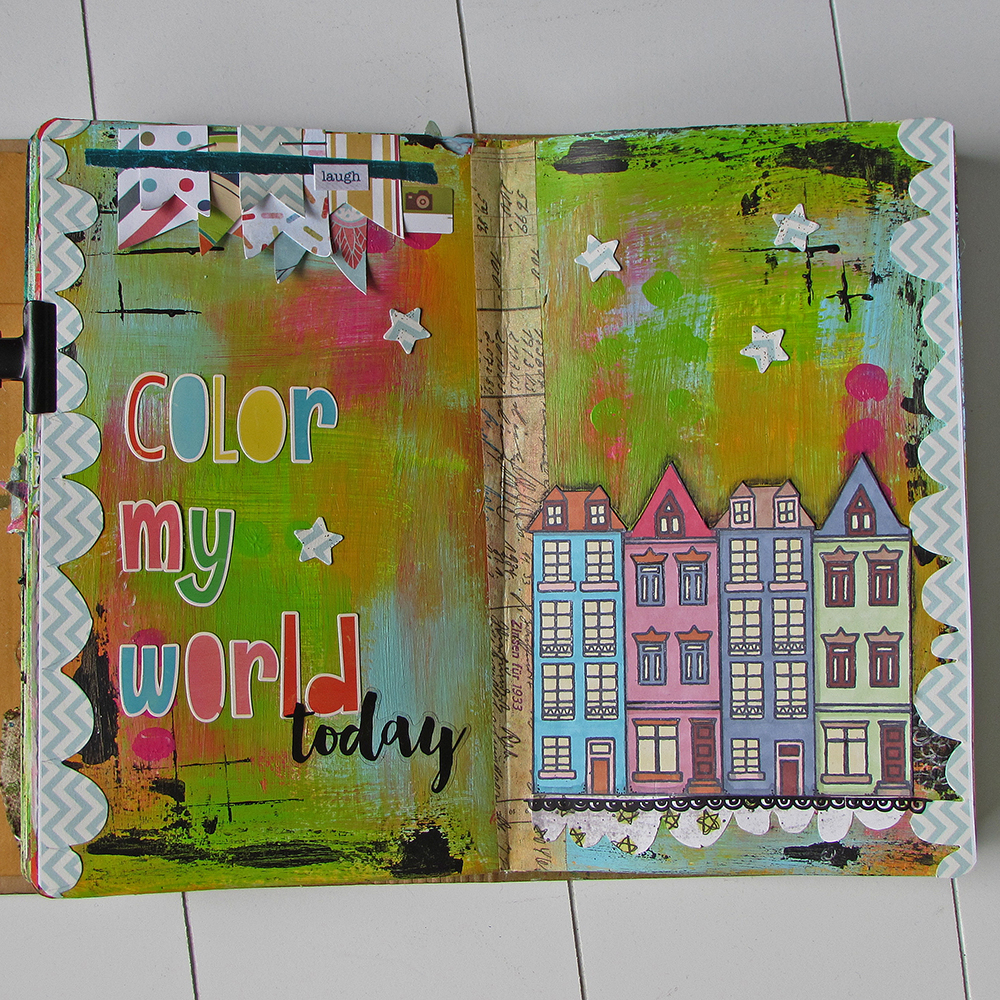 I hope you had a good weekend too?
Jaine x