Well January has been a bit of a mixed bag so far. My lack of blogging has been due to a broken laptop which has gone away to be fixed so I'm left using my tablet for writing which is a slow process and my phone for photos. I'm getting a bit fed up of one fingered typing. My fat fingers keep making mistakes and the auto correct changes my text into something altogether rubbish, sometimes totally inappropriate too.
That's not good…… Hopefully it'll come back soon before I go bonkers.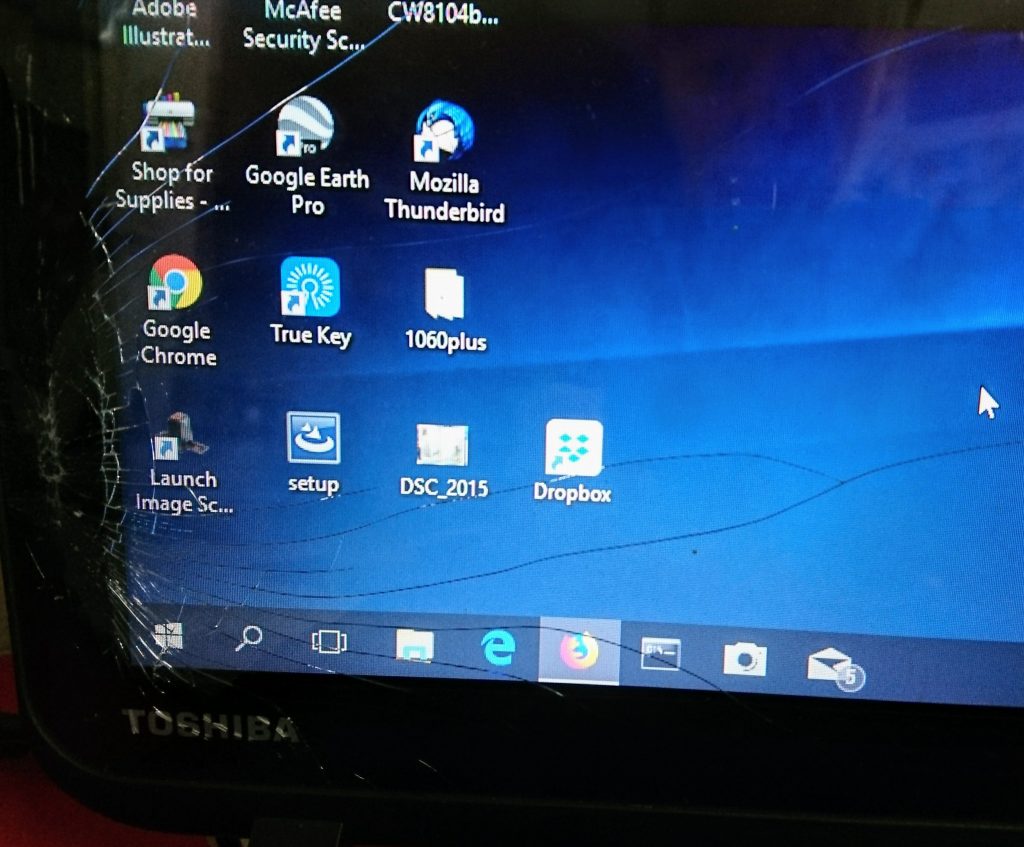 Meanwhile…….having a bit more time on my hands meant I could have a bit of a tidy up in the studio and as a result came across a pile of leather pieces. I'd almost forgotten about them in the back of a cupboard. Given to me by my friend Lena, they originally came from a sofa swatch book so are mostly A4 size but with odd holes and stitching where they were held into the book.
They're just the right size  and stiffness for making into notebook covers like this. I broke four needles sewing the strap on but it was worth the effort.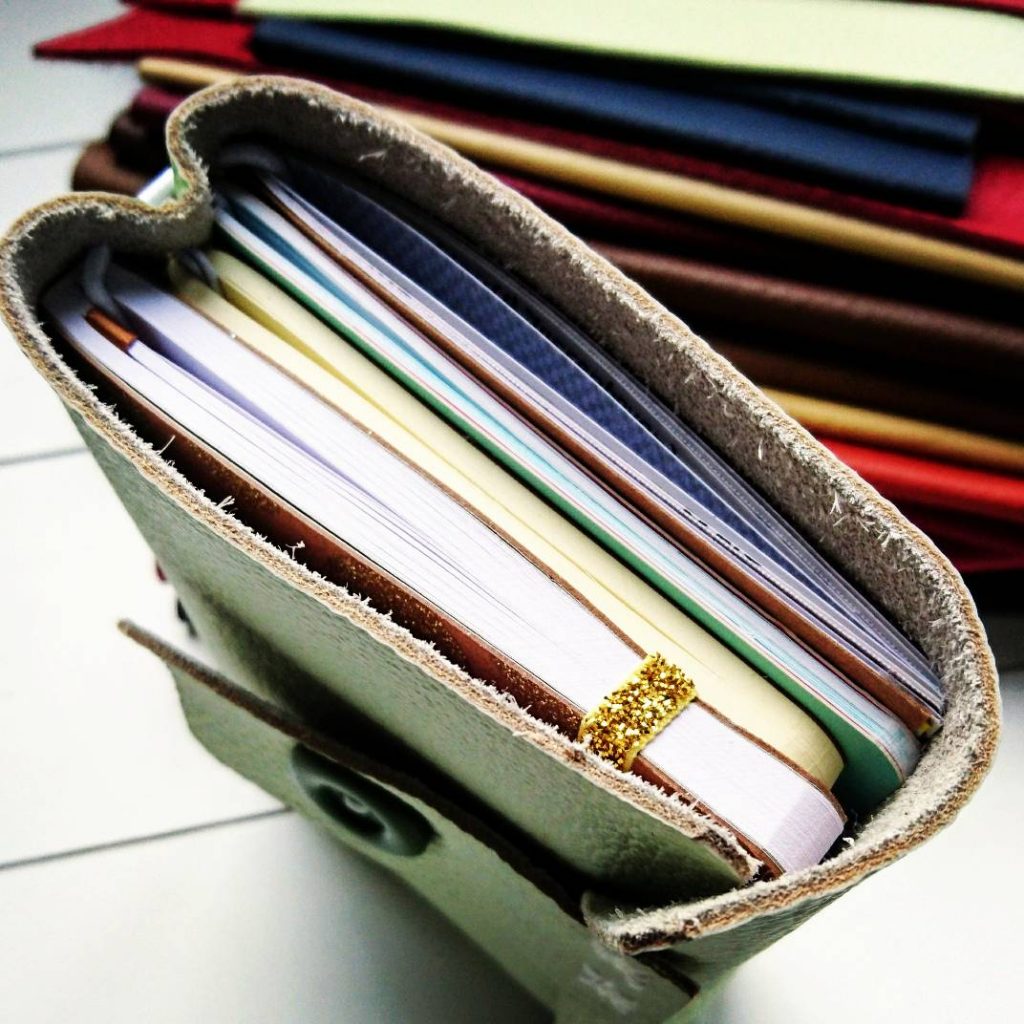 I've made this green one big enough to take four to six notebooks comfortably with a wrap around and button closure. I love it. I might make some more this weekend.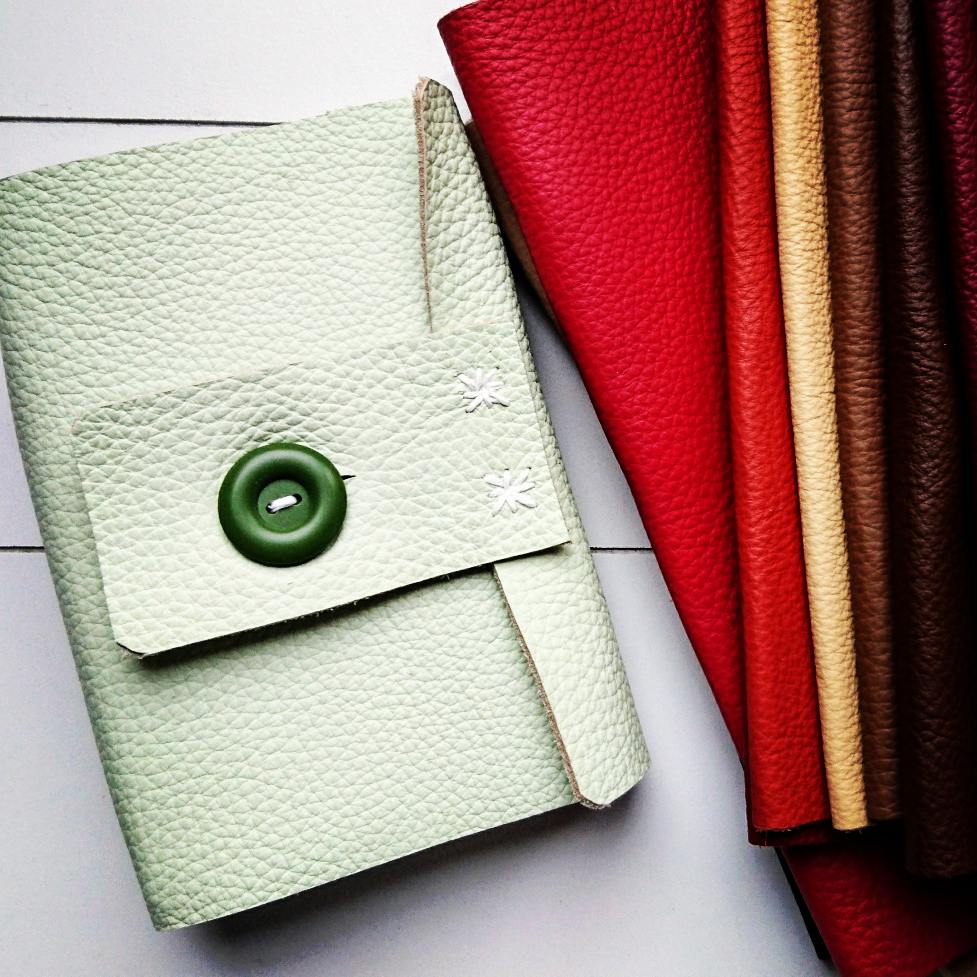 One of my goals for this year is to journal more so last Friday in the studio I did just that and had a blast. I missed the paints and inks alot last year so I intend to bring my journal out as much as possible in 2018.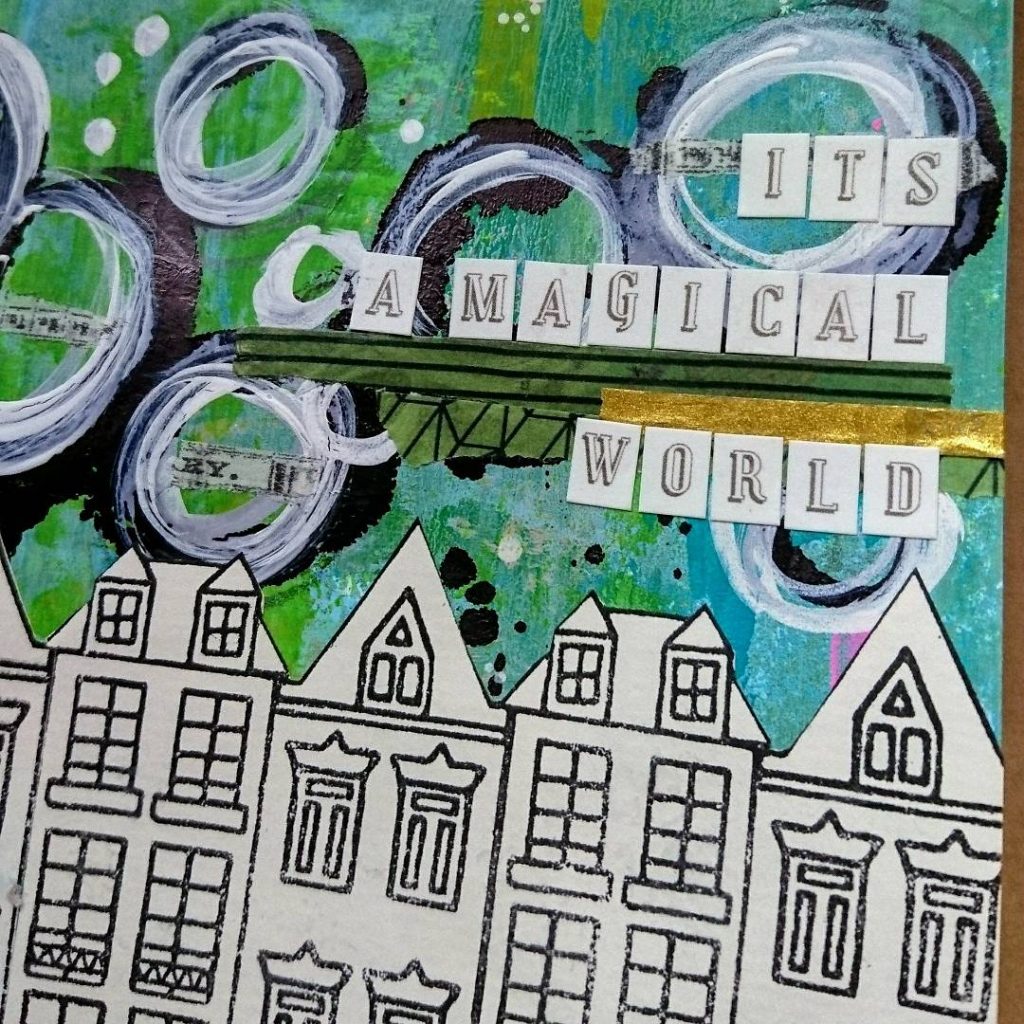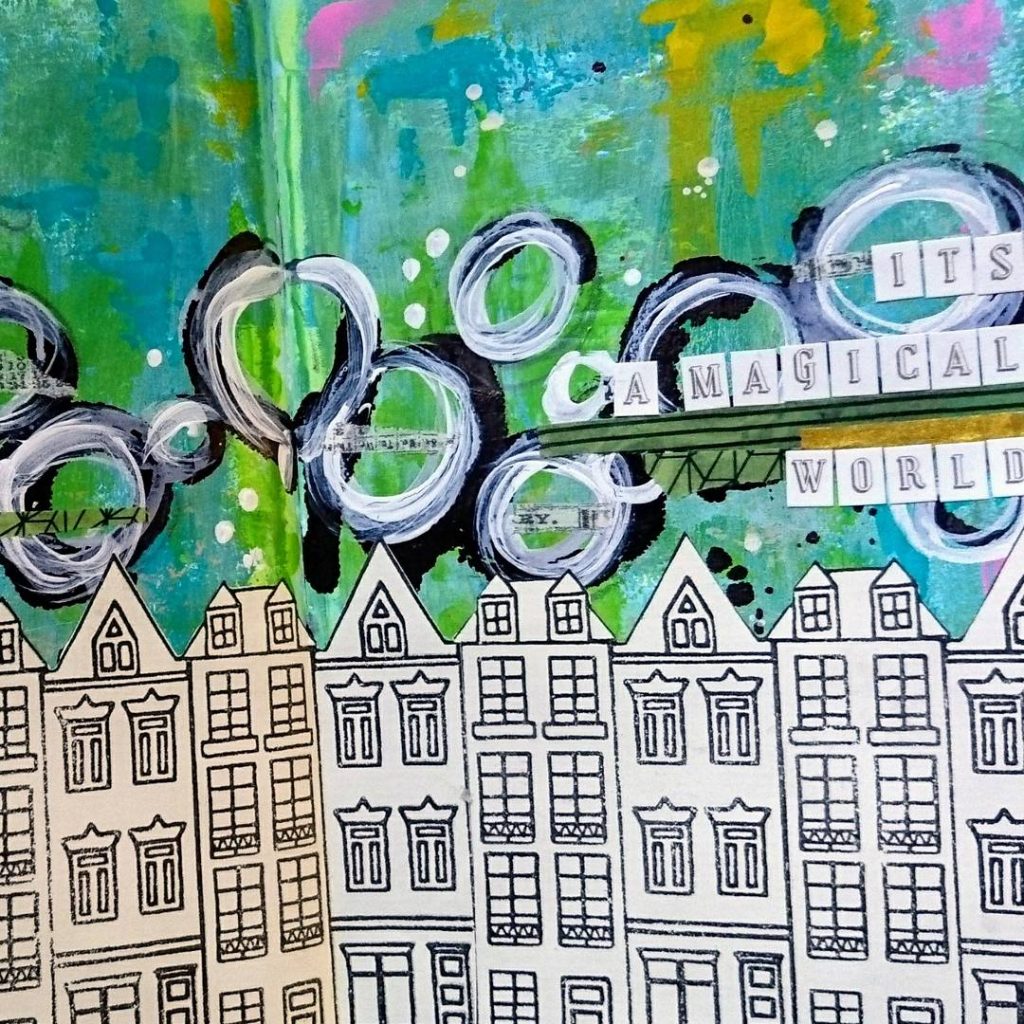 It was a perfect opportunity too to use my house stamps. After stamping and cutting them out I was happier to leave them uncoloured againsed the crazy background and I think it worked.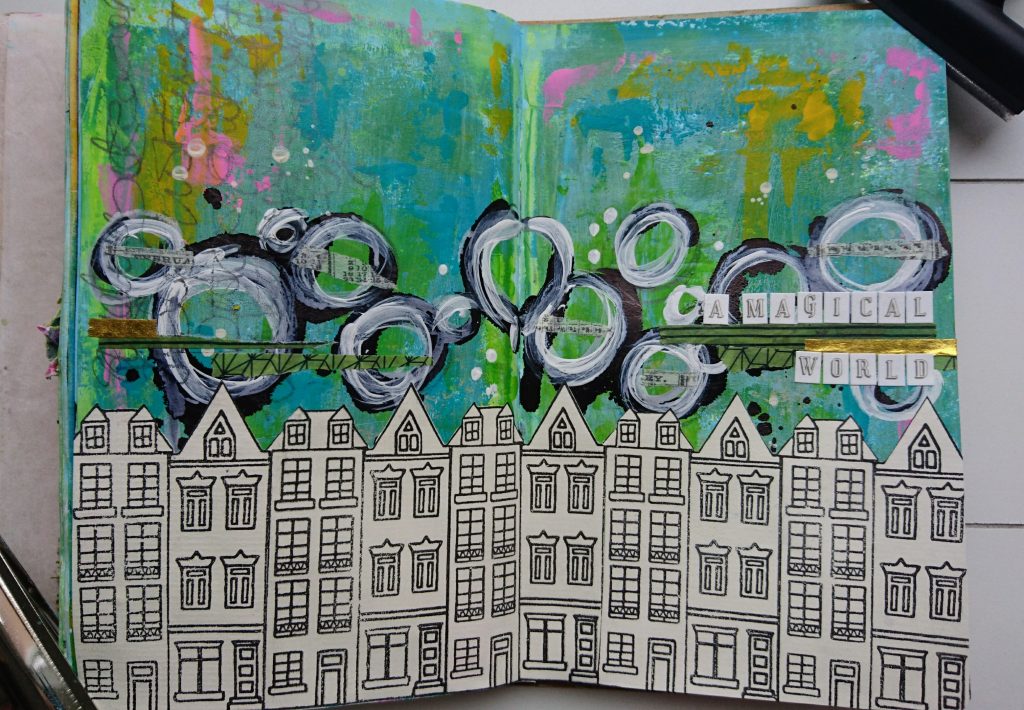 For this Friday in the studio I've turned to the journal in my travelers notebook where I'm going to start documenting the months. I'll add some photos, notes, ephemera and stickers and keep it sketchy and informal. It'll be a place where I can highlight everything which happens during the month plus I can add some arty backgrounds in too.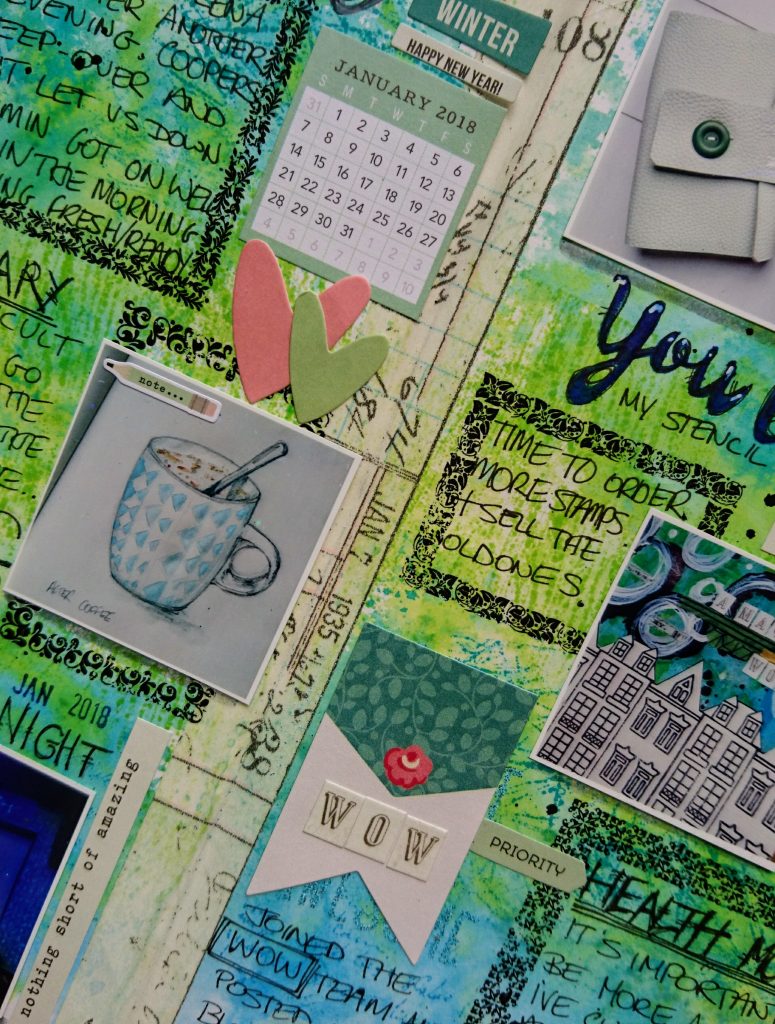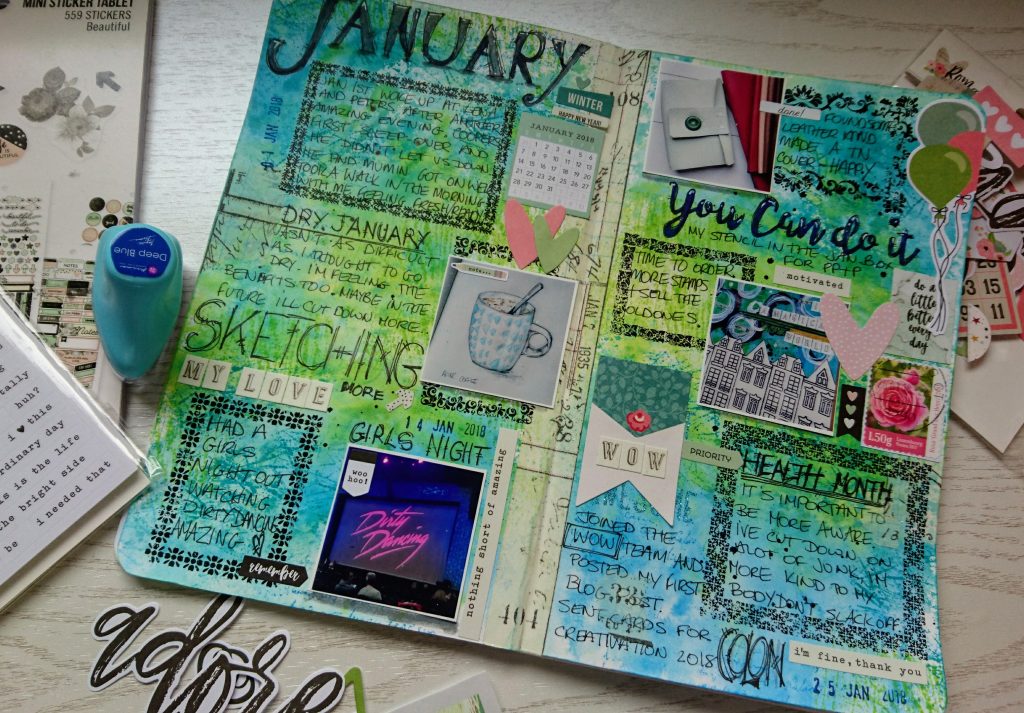 That's it for this week. Have a good one and I'll speak soon.
Jaine xx