I'm so happy right now to have my workspace studio in my basement because believe me when it's 38° outside the basement is the only place I want to be. If I open the back door to go out it's like standing in front of the oven so I'm here squirrelled away as much as possible so I won't melt.
It means I can get lots of things done and plan for all the new projects ahead.
As it's August already there's a new challenge on the WOW Embossing Powders Facebook page and the theme this month is "Rainbow". What better excuse for bringing out as many colours of powder as is possible on one project? Plus it's a wonderful excuse for going a little bit mad – not that I need an excuse.
On the card below I created a watercolour background over stamped and embossed butterflies from Pretty Pink Posh and added a floral die cut border embossed with various colours of powder.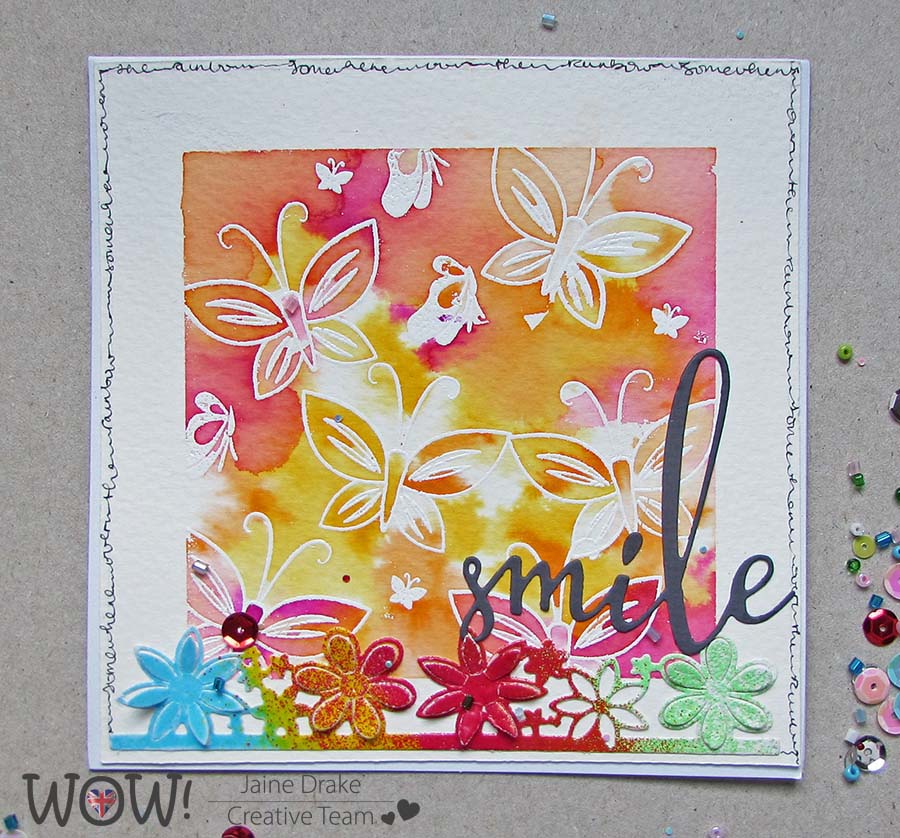 Continue reading A Rainbow Of Colours