I'm so happy right now to have my workspace studio in my basement because believe me when it's 38° outside the basement is the only place I want to be. If I open the back door to go out it's like standing in front of the oven so I'm here squirrelled away as much as possible so I won't melt.
It means I can get lots of things done and plan for all the new projects ahead.
As it's August already there's a new challenge on the WOW Embossing Powders Facebook page and the theme this month is "Rainbow". What better excuse for bringing out as many colours of powder as is possible on one project? Plus it's a wonderful excuse for going a little bit mad – not that I need an excuse.
On the card below I created a watercolour background over stamped and embossed butterflies from Pretty Pink Posh and added a floral die cut border embossed with various colours of powder.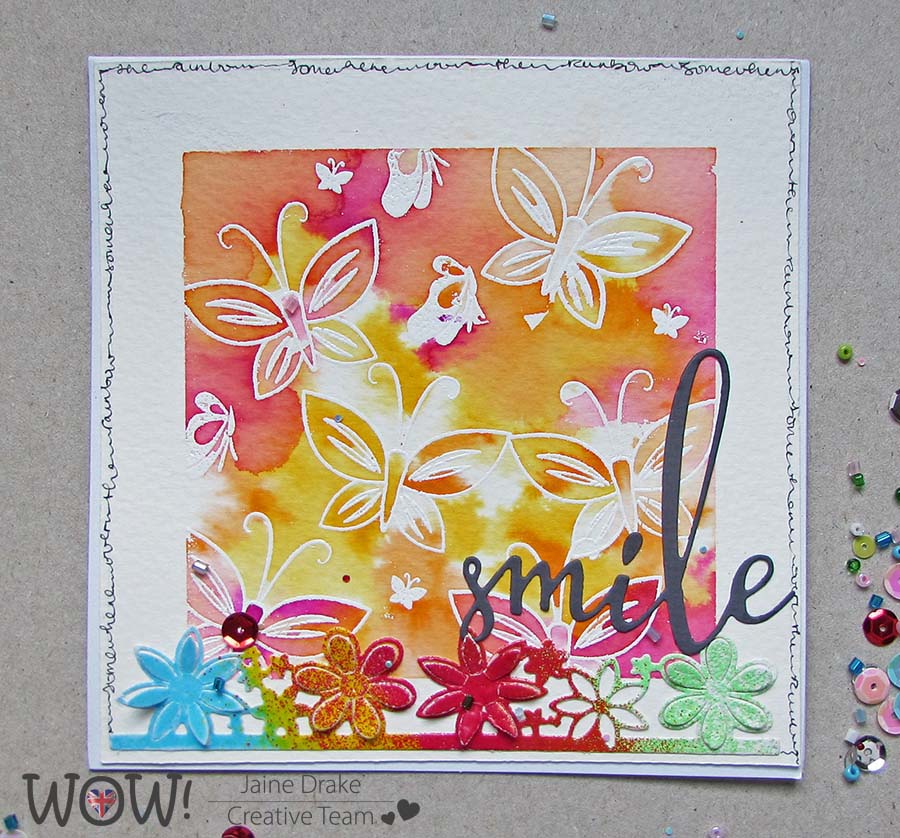 The theme of rainbow has also been carried through to the WOW blog and my post was up this week where I created a bit of abstract art with circles and embossing powders.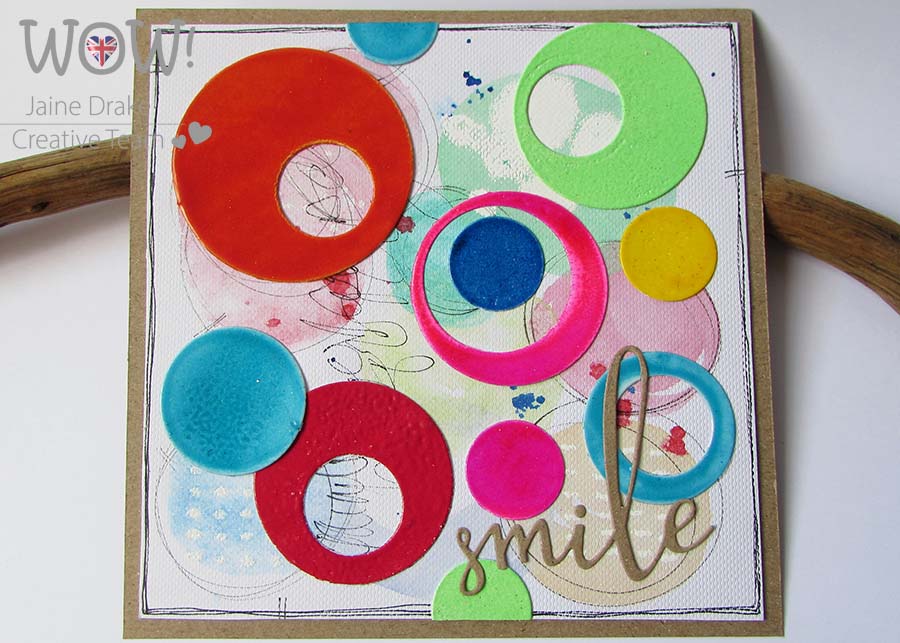 I was quite impressed with myself if I can say that, I love abstract art and this piece really does make me smile.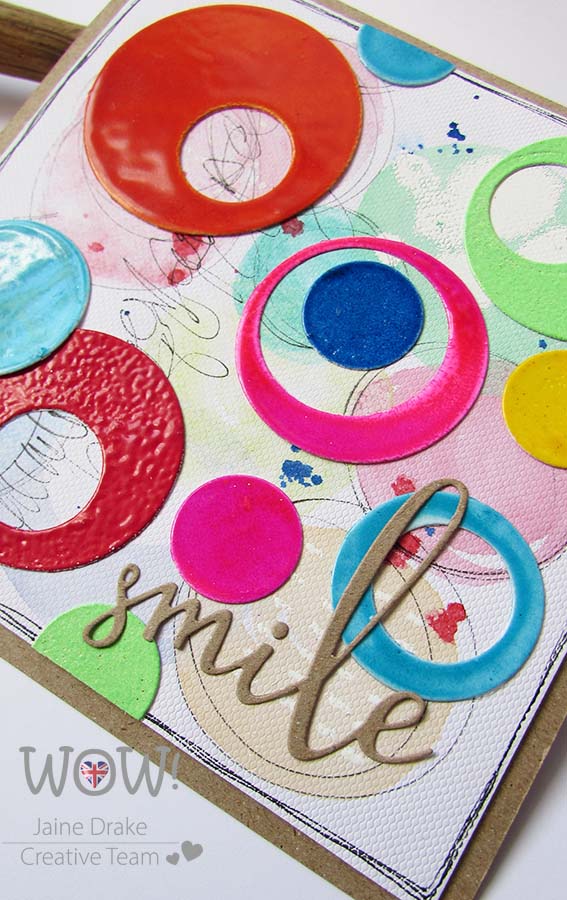 A little while ago I was asked if I'd like to be included in Making Cards Magazine in their "Meet The Maker" feature showcasing my stamps. Of course I said yes and put together a few cards and a little bit about me for the article.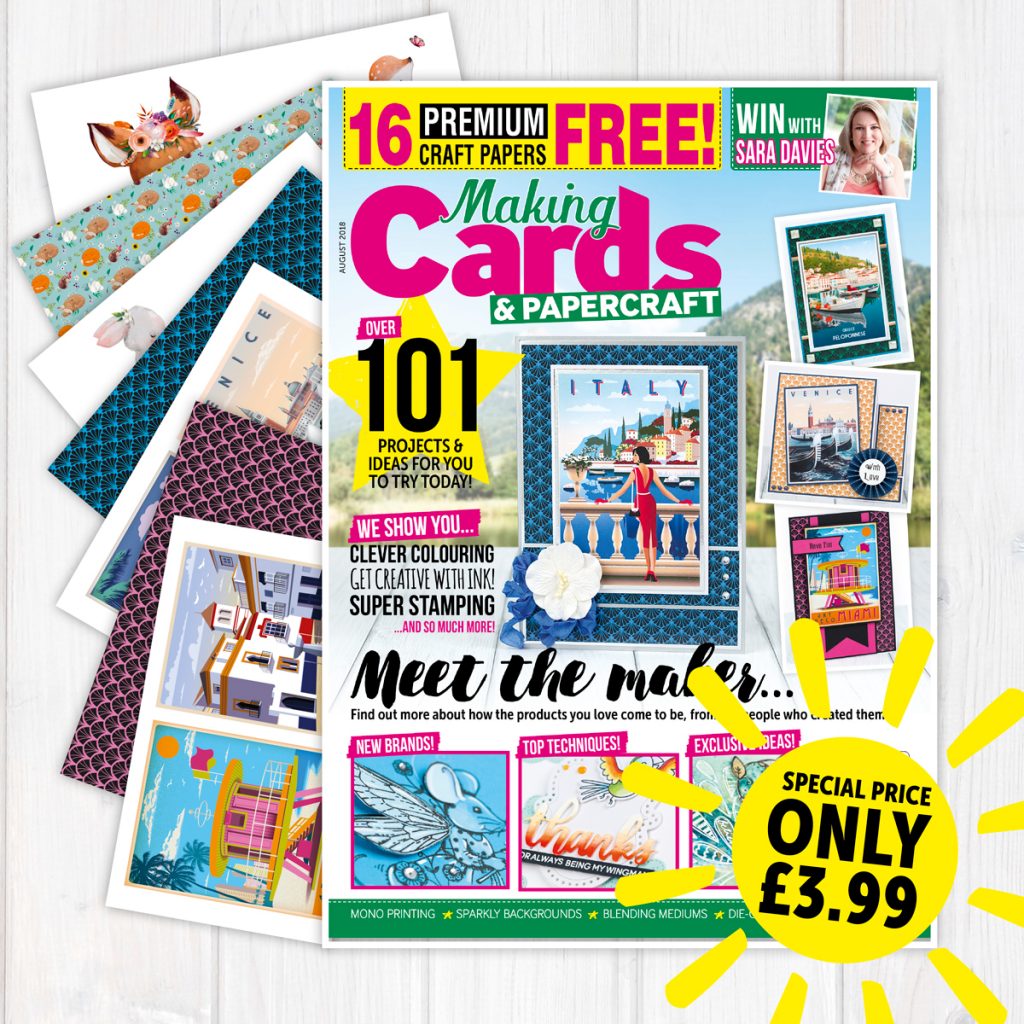 The article looks great and shows my stamps off perfectly. If you want to read the article you'll just have to buy the mag which you can do here.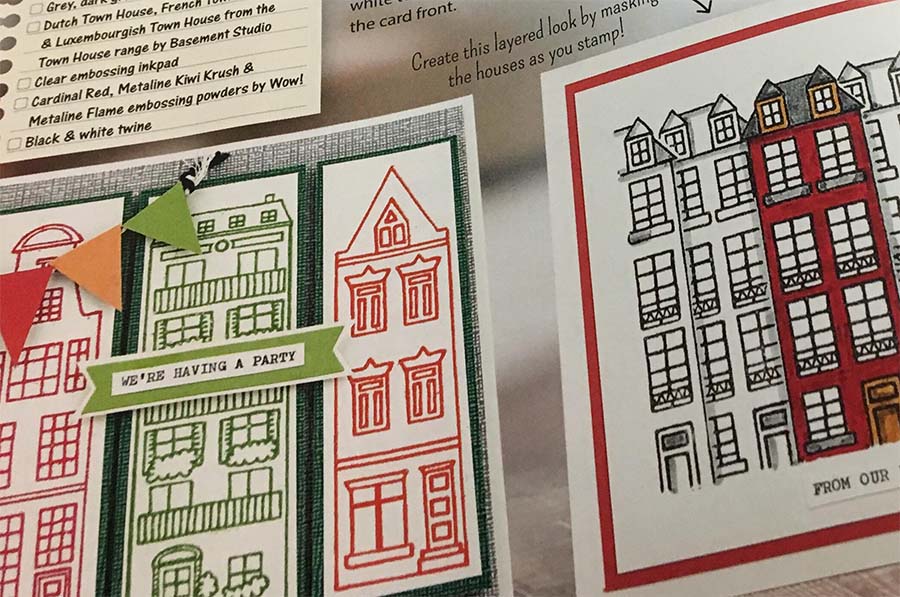 The stamps of course are available in my shop.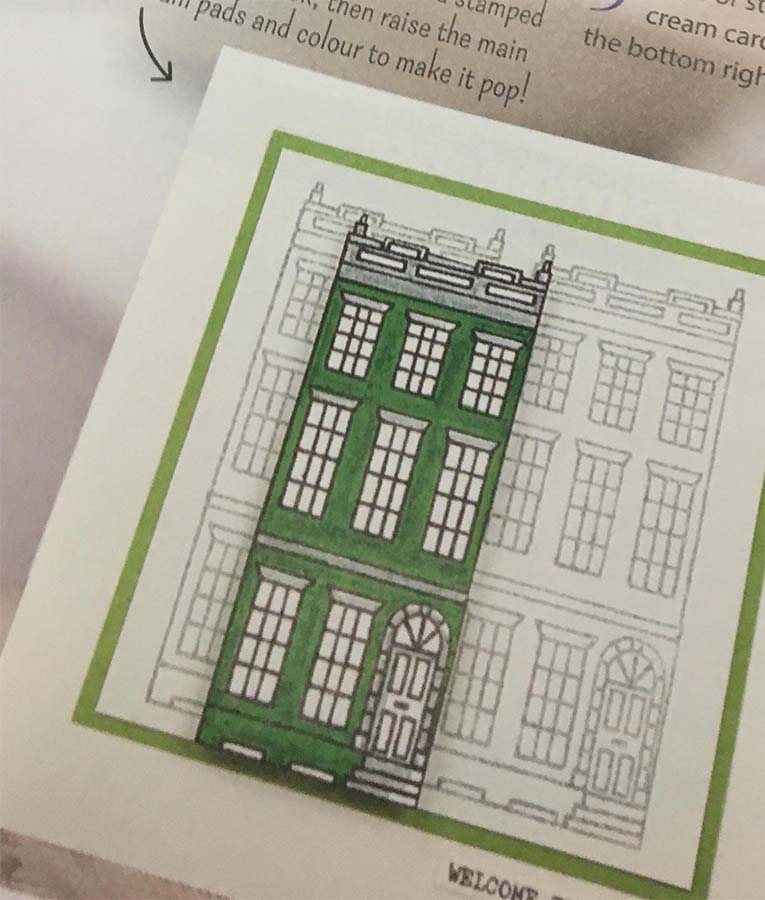 Last Friday the latest issue of Craft Stamper came out in the shops and I'm very happy to say once again I've a couple of projects inside. The mag is full of summery inspiration and really has that holiday feel to it. It put me in the mood for our own holiday on the Dutch coast.  If you can't find a copy in the shops then it's possible to get hold of one online    or here digitally.
I think that's it for now. I'll be back soon though with lots of other projects.
Stay cool
Jaine xx