Just when I thought I'd fallen in love with my Micro A7 Travelers Notebook, along came a Tiny version to mix things up a bit!
Measuring just 3 x 5cm, it arrived in a Sweet Treat Box from Paper Pen and Plan and it's just adorable!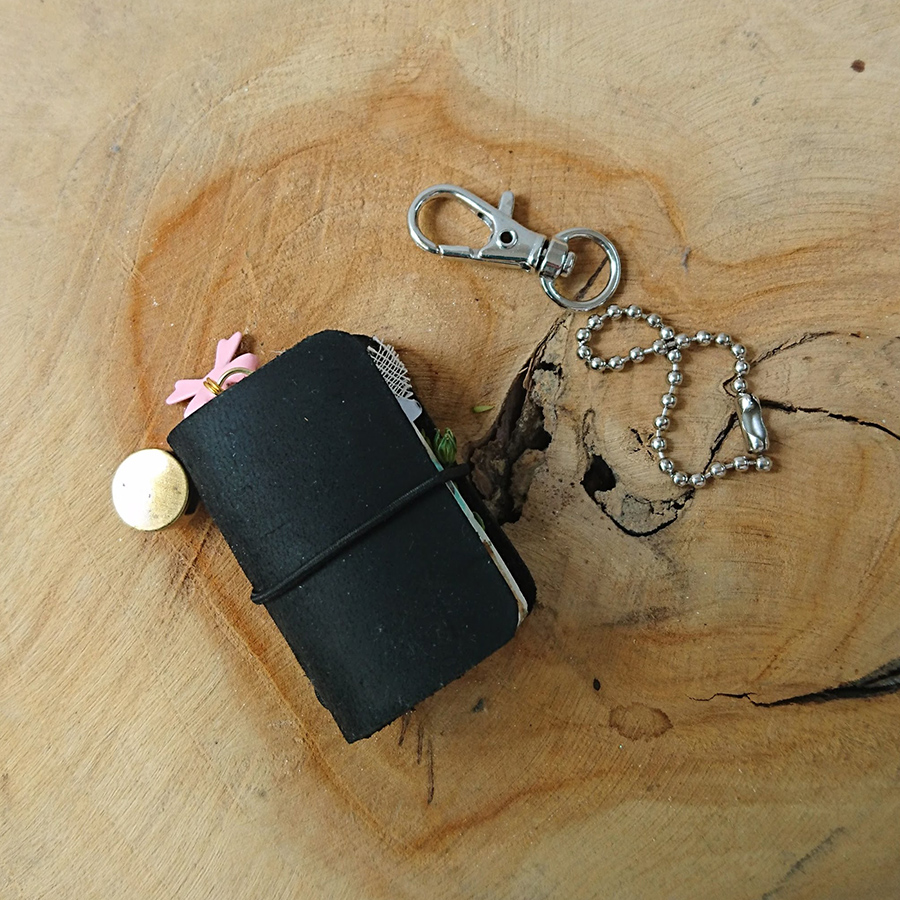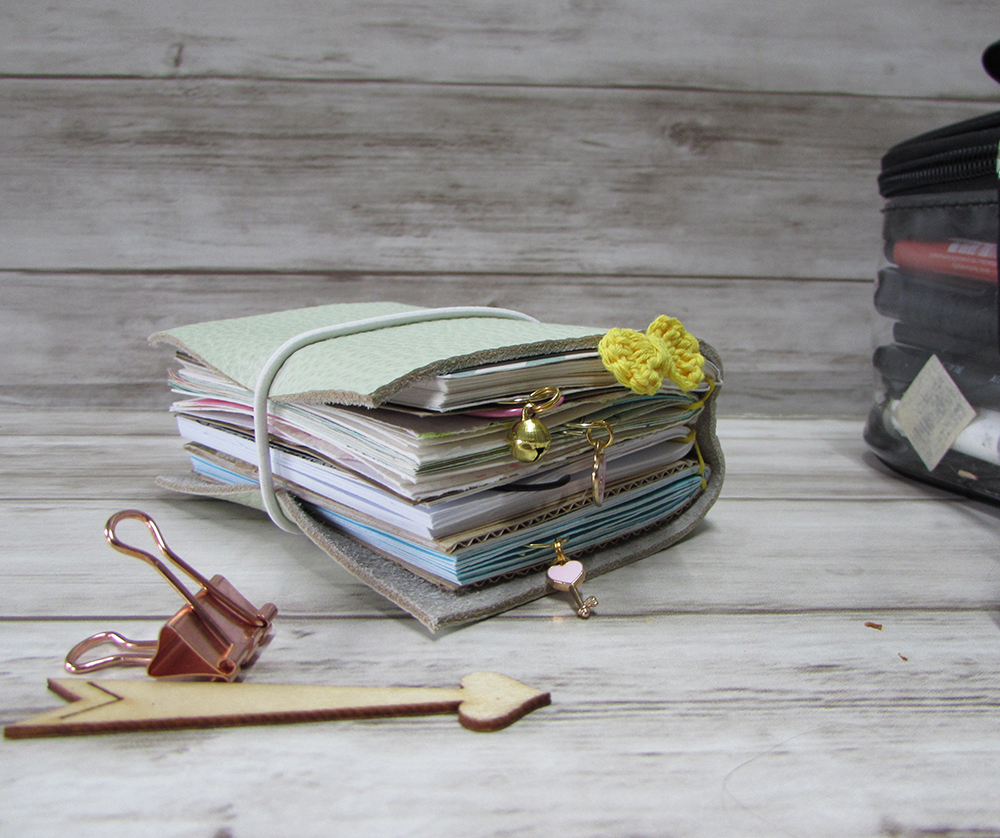 The Micro size sold out at the last craft market but I've now got some more leather to restock. So I'll have lots more for the next one!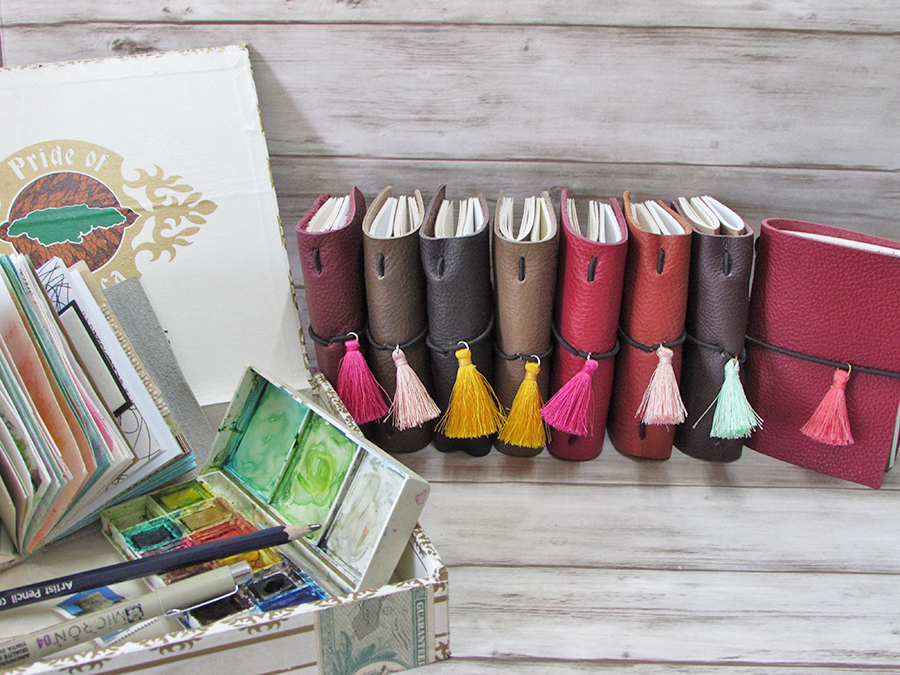 Anyway, back to Tiny. I found a tin in a cupboard which I know used to hold my granny's pins and needles. Tiny fits in there perfectly with a little room spare for a few little collage bits. I've added a used tea bag, ticket, scraps of paper and a broken tape measure. For this first collage I used a bit of washi tape and some mini stickers from Simple Stories.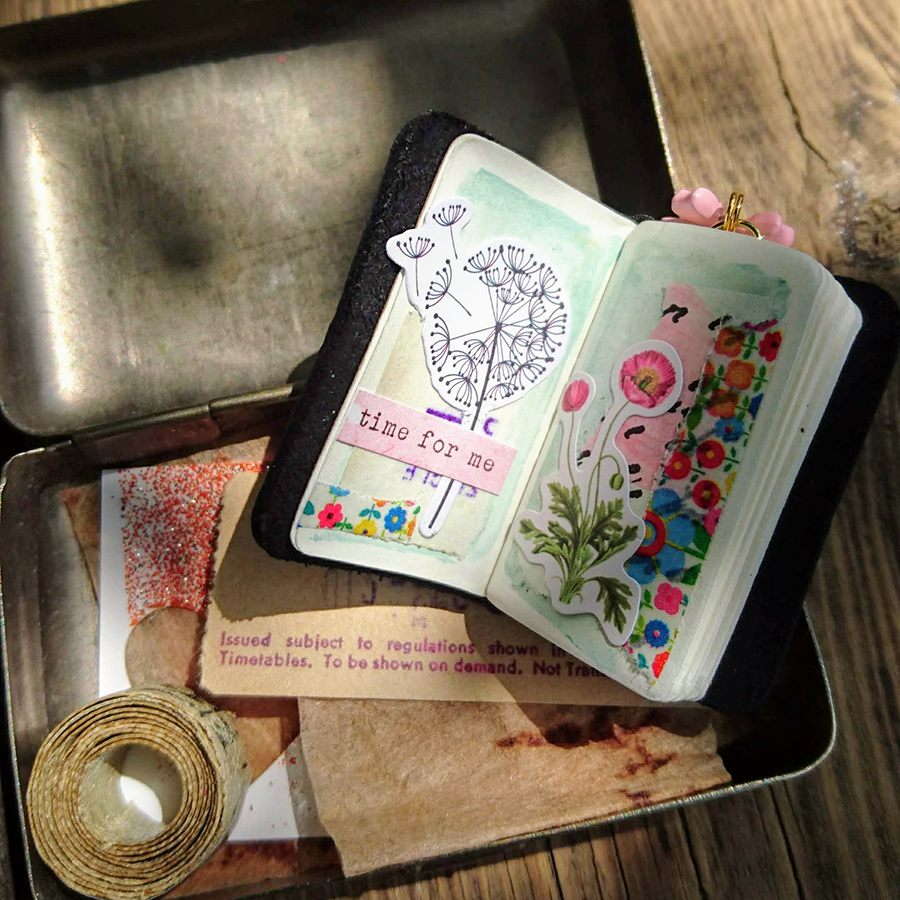 Of course being so small it was easy to take on holiday to France and this page I put together while I was there. I prepressed the little flower in the book before I created the collage so I knew it would fit on the page.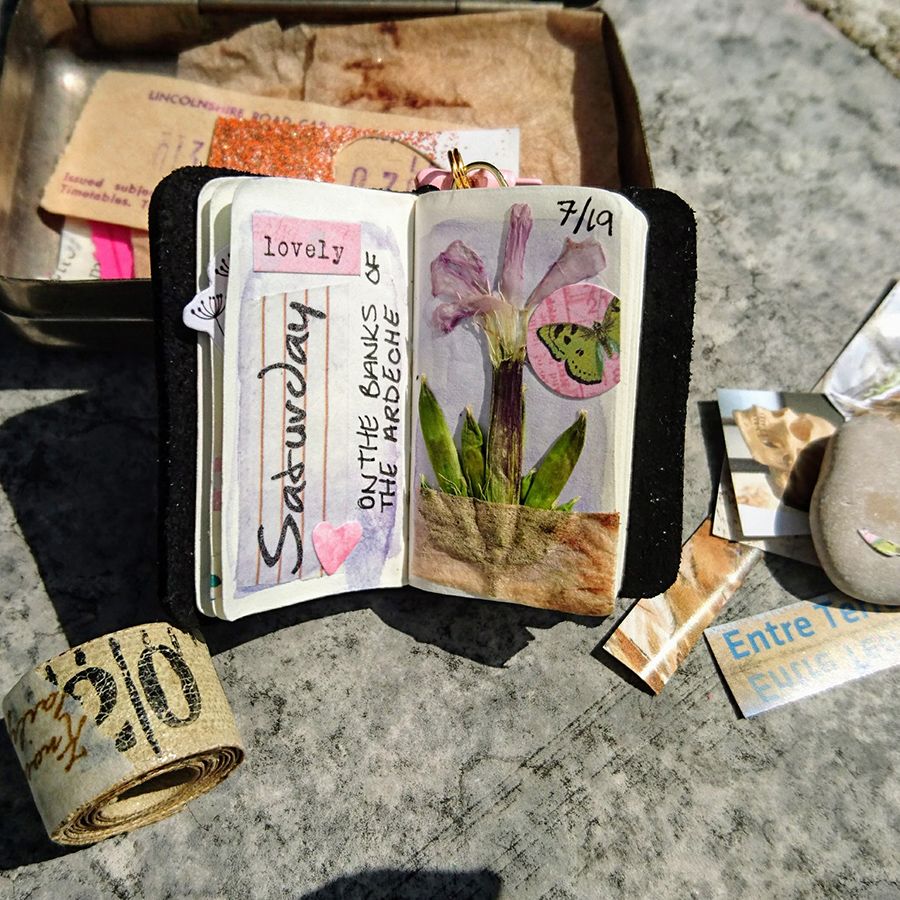 This little page I created at home and decided to try using my acrylic paints as a background. I love that blue Prima Impasto paint, the colour is so vibrant. A pink ticket and bit of muslin make a perfect backing for this little pressed flower. It might be a bit fiddly glueing in all the little elements but it's so satisfying.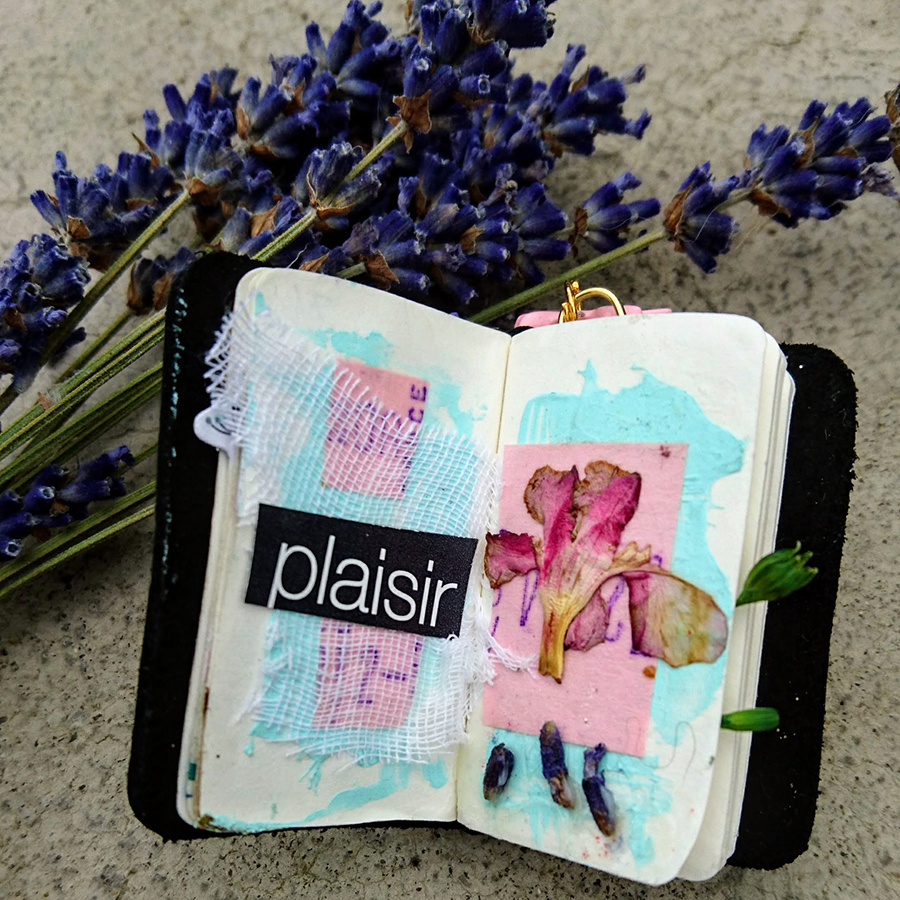 The tiny TN, Simple Stories mini stickers and Prima paints all come from Paper Pen and Plan on Etsy. You can also join in our Tiny TN Tuesday over on Facebook at www.facebook.com/groups/paperpenandplan it's a closed group but anyone is welcome to join use the hashtag #tinytntuesday

Speak soon,
Jaine xx