Actually that's not fair to my planners, I've not totally ditched them, just sort of amalgamated them……sort of.
The problem has been this, my stack of planners and notebooks. I love each and every one of them for different reasons. From the bottom up an A4 desk planner for every day note taking, planning blog posts, workshops, articles and with weekly planning pages. Next comes my Simple Stories Carpe Diem which I love for it's size, I can decorate its insert pages and I use for the shop, Etsy, again workshops and articles and general worky stuff. The pretty one with pink flowers is my Prima Jet setter which if I'm honest I had to buy because I just love the colour and pattern. It's a travelers notebook style which is my all time favourite planner style to use and I decided to use it for my personal gains. Health tracker, money tracker etc. I think I kept about two pages but it's still sitting hopeful on my desk.  Next up is my Websters pages Travelers notebook which I adore. I holds my sketchbook, journal and bullet journal planner in one. I love it and on top of that is my felt A6 version which is always in my bag with pretty much the same inserts, agenda, journal and sketchbook.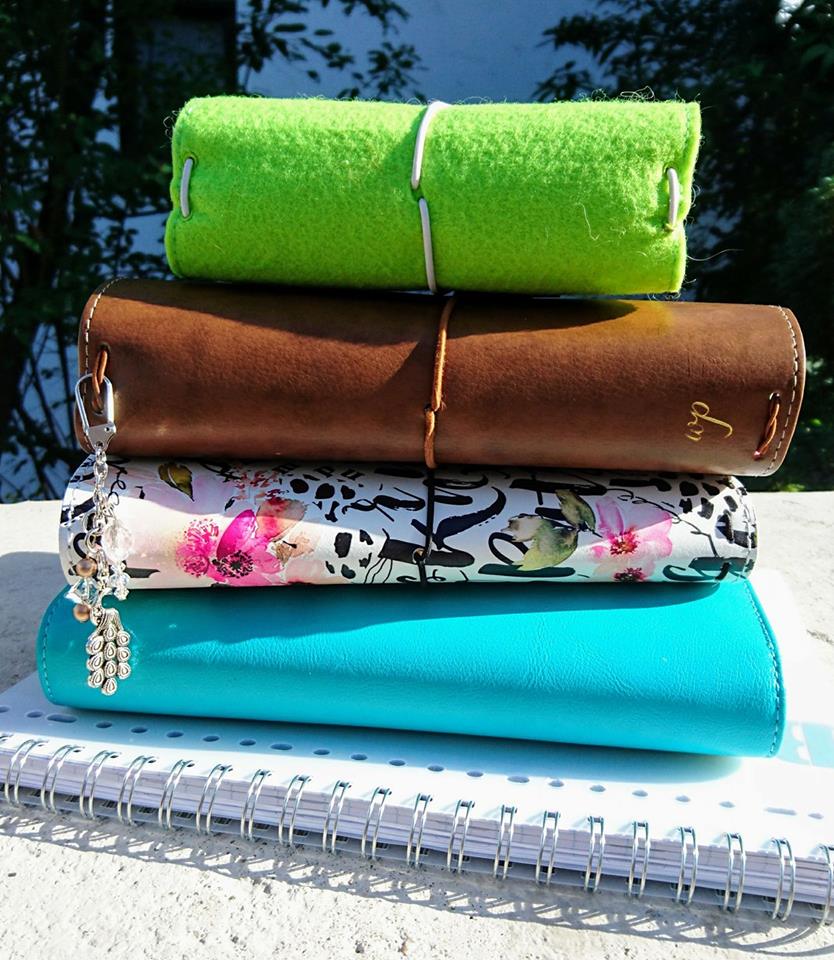 While I love each and everyone of these planners for different reasons and I use them regularly….well…semi regularly, I'm just getting a bit dizzy and confused. I forget which book holds what and it seems when I need to check what's going on I have to look in three different places and that's not ideal.
I came to the conclusion I could try blending everything into one planner and the one I like to use most often is my Websters.
Since using my Travelers notebook for everything I've become alot more productive and focused. I get to plan, journal and sketch all in the same place. One side is my weekly planner and the other I use as a journal for the week making notes of things I've done and collaging in anything note worthy.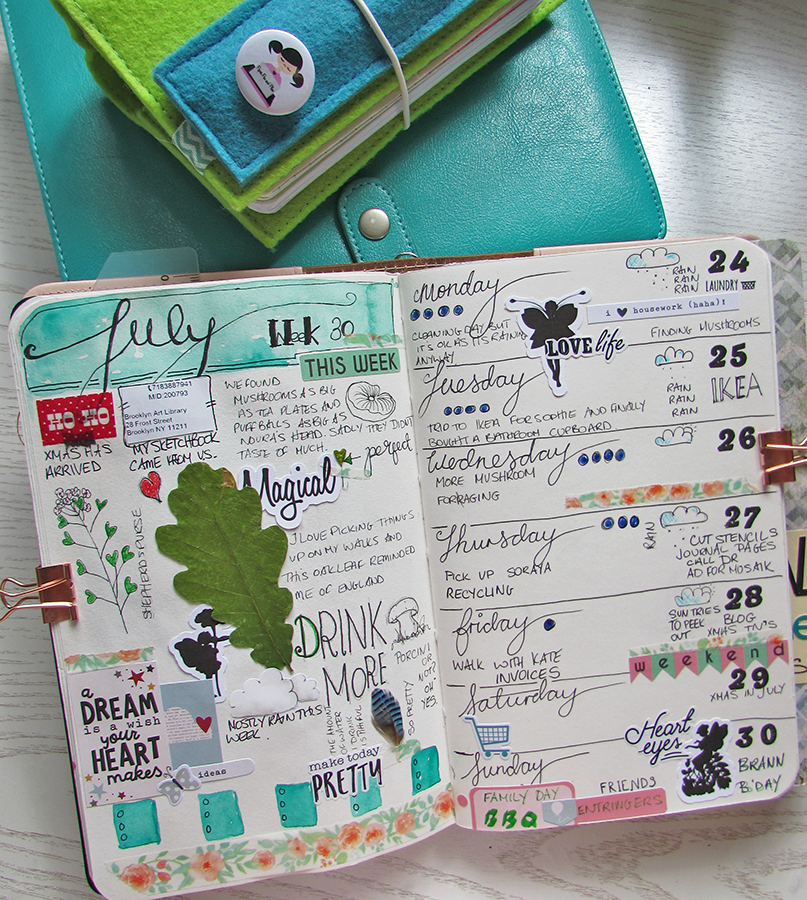 I get to use my watercolours and it's great.  Note the little Planner Penelope badge there too from Paper Pen and Plan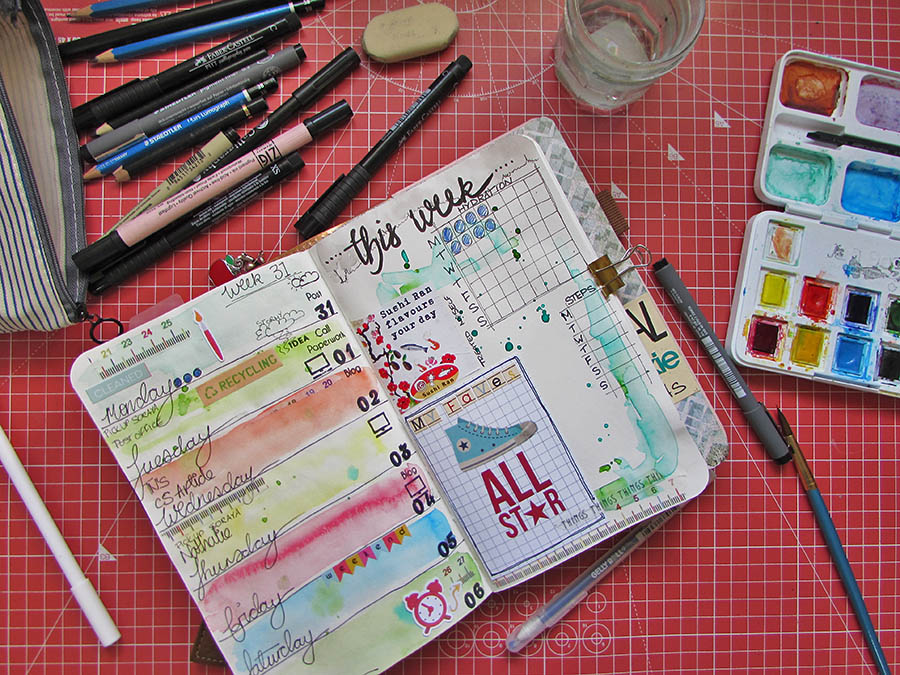 I think I've shown you my smaller version before. It's always in my bag and I keep my notes and agenda in it along with an on the go sketchbook/journal.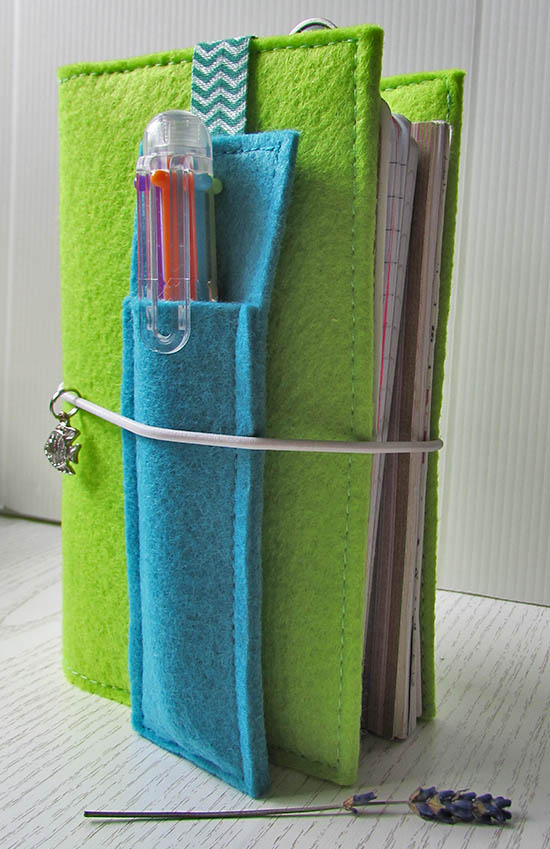 I'm so pleased with my small version I've made lots of others and offered them for sale in my Etsy shop here .
I'm busy making the pen holders to match them and some dangly charms.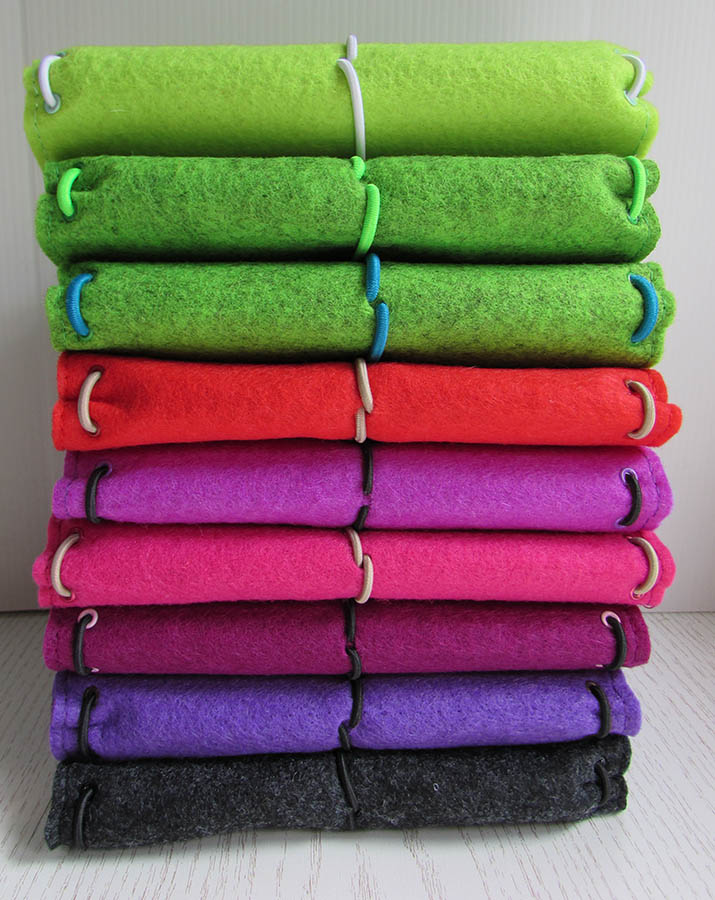 Have a good weekend everyone
Jaine xx