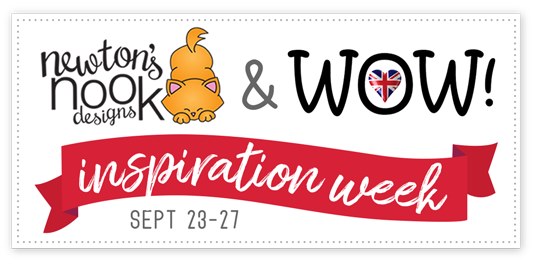 Hello and welcome to day 5 of the week long inspirational tour between WOW! and Newton's Nook Designs.
When I was offered the chance to take part, I was sent two fabulous products by Newton's Nook Designs. This gorgeous Cottage Garden stamp set and by contrast a Hibiscus die set.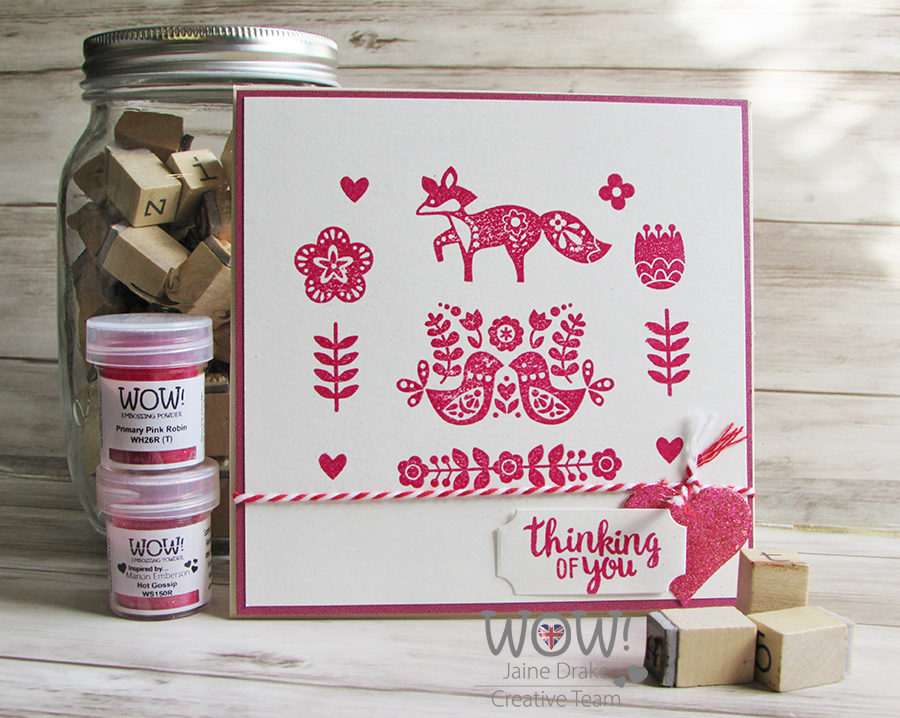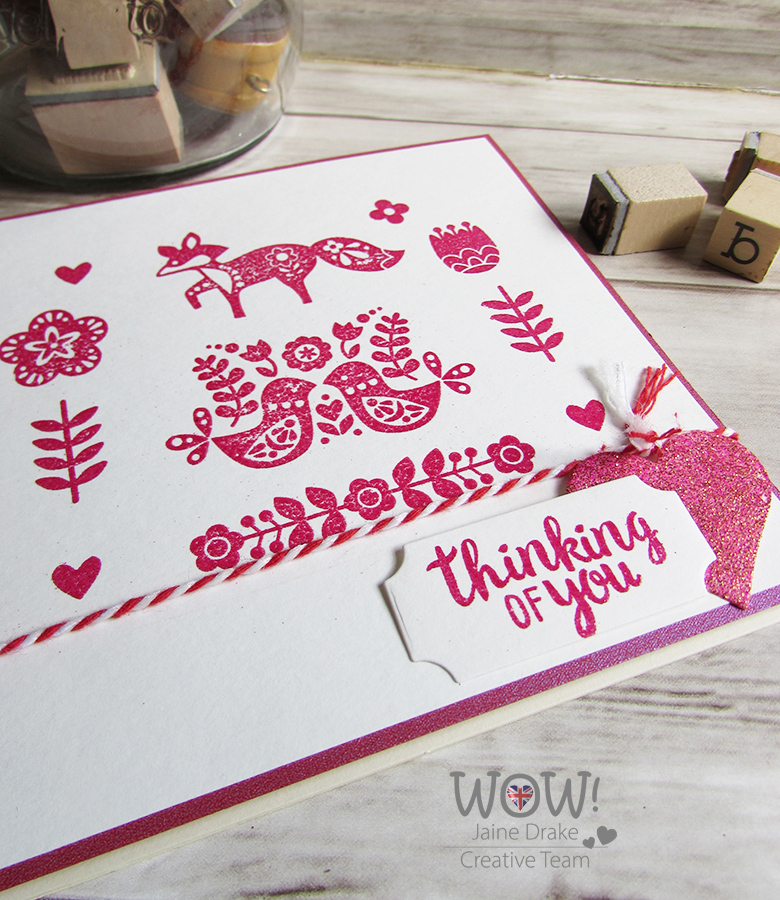 I'm a big fan of Scandinavian design and this stamp set was crying out for this look. Keeping it simple with one colour of embossing powder, Primary Pink Robin, created the traditional folk design I was after.

With a large block it was easy to arrange my stamps in a pattern I liked so I could stamp the whole thing in one go. I only had to add the little leaf stalk afterwards. This sort of design would make a lovely Christmas look too.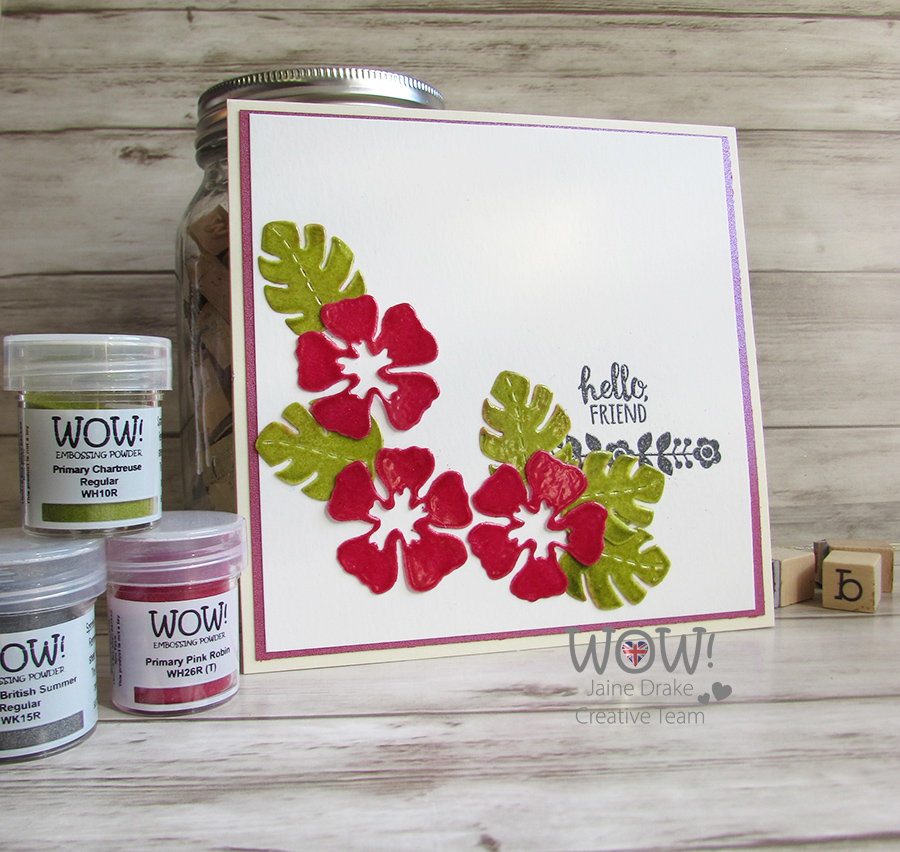 The second card uses the die set, simply embossing the elements with Primary Chartreuse and Pink Robin twice to get a nice rich depth of colour. I brought in the Cottage Garden stamps to tie the two cards together just using a British Summer grey powder to keep it simple.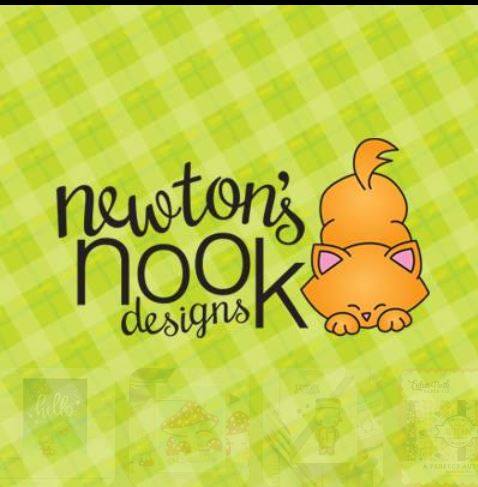 Now every blog hop has prizes and you have the opportunity to win a Newton's Nook Designs $25 gift card, and from WOW! Embossing Powder, 6 x Embossing Powders (of your choice) PLUS carry case so Here's how to win:
Leave comments on the WOW! Embossing Powder Team blog posts using Newton's Nook Designs products all week (September 23 – 27).
One winner will be randomly chosen from the blog posts throughout the week so the more posts you leave comments on the better your chances are of winning! You have until Friday, September 27th at midnight GMT to comment. The winner will be announced on the WOW! Embossing Powder blog post on Monday, October 1st.
You can find all of the other wonderful posts on the WOW! Embossing Powder Blog and the Newton's Nook Designs Blog.

Today I'm joined by Gemma in showcasing our inspirational makes. Please pay her a visit if you haven't done so yet.
Thank you for visiting and good luck.
Jaine xx