Here we are at the beginning of April and because of the current situation, i.e. being on lockdown to stop the spread of this awful virus, every day has started to blur into the next. I've started to imagine it's the weekend every day! We've had some fabulous sunny days which makes me so grateful to live where I do and have a garden in which to enjoy the sun. I know for a lot of people it's really difficult right now!
People all over the world are making their own fun and creating a little happiness wherever they can. On social media I've seen lots of beautiful rainbows being displayed in windows everywhere, all sizes and formats. WOW! Embossing Powder must have had some amazing forward thinking as the new theme on their Facebook Fan page is Rainbow.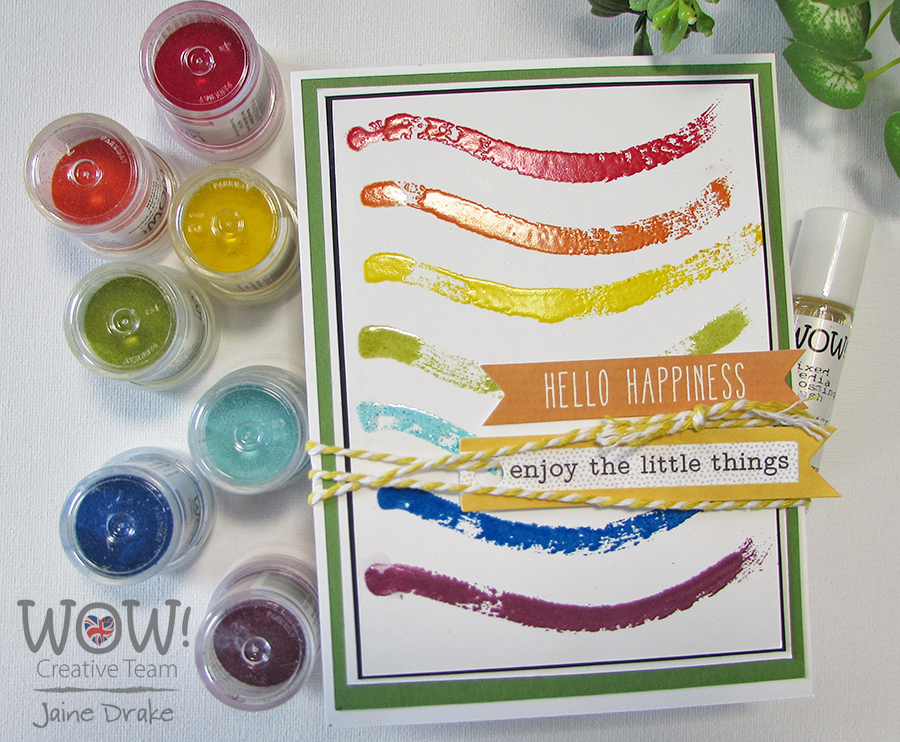 I created my rainbow from these beautiful colours from the Primary's range, hand painting the brush stroke with the Mixed Media Embossing Brush from Seth Apter. I love how it turned out.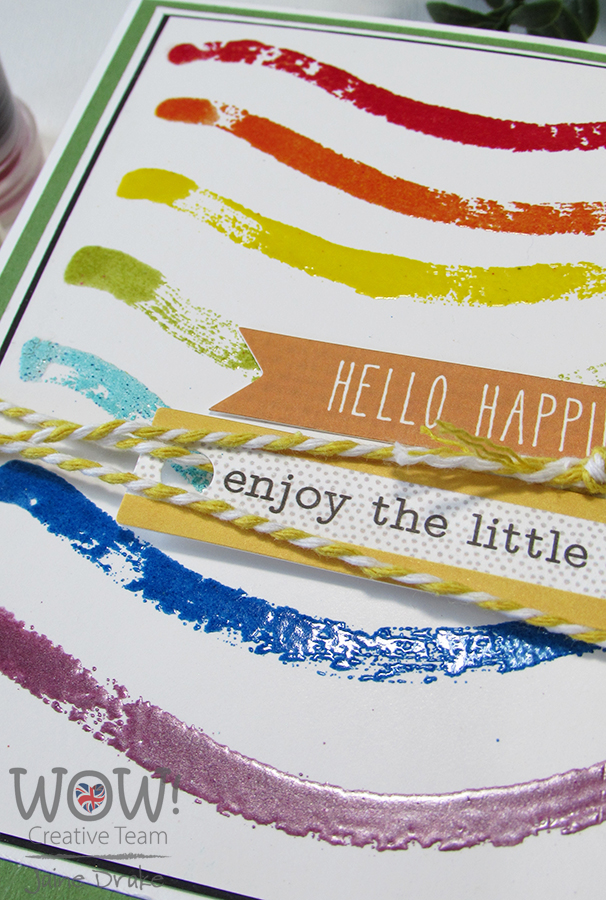 If you'd like to see more rainbow inspired creations or join the fun by designing your own colourful project, go to the WOW Embossing Powder Fans page on Facebook.
Have a good weekend and stay safe
Jaine xx